Infusible Ink and Sublimation Spray for Cotton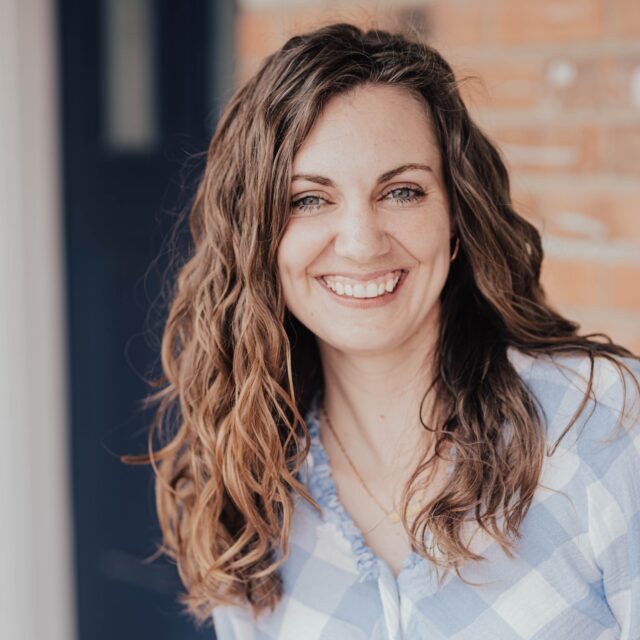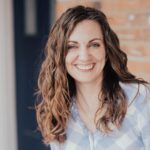 This post may contain affiliate links.
Follow along as I test an infusible ink transfer sheet and sublimation spray on cotton: a t-shirt and a make-up bag. Does sublimation spray work for cotton?
I love testing out new products to see if they work and sharing the results with you. I don't always have time to add it to my work, but when a follower commented about sublimation spray I couldn't wait to try it out.
I have tried using Cricut infusible ink in lots of different ways, but it works best with Cricut infusible ink blanks or polyester fabric. I tested infusible ink and sublimation spray for cotton to see if I would get a successful result.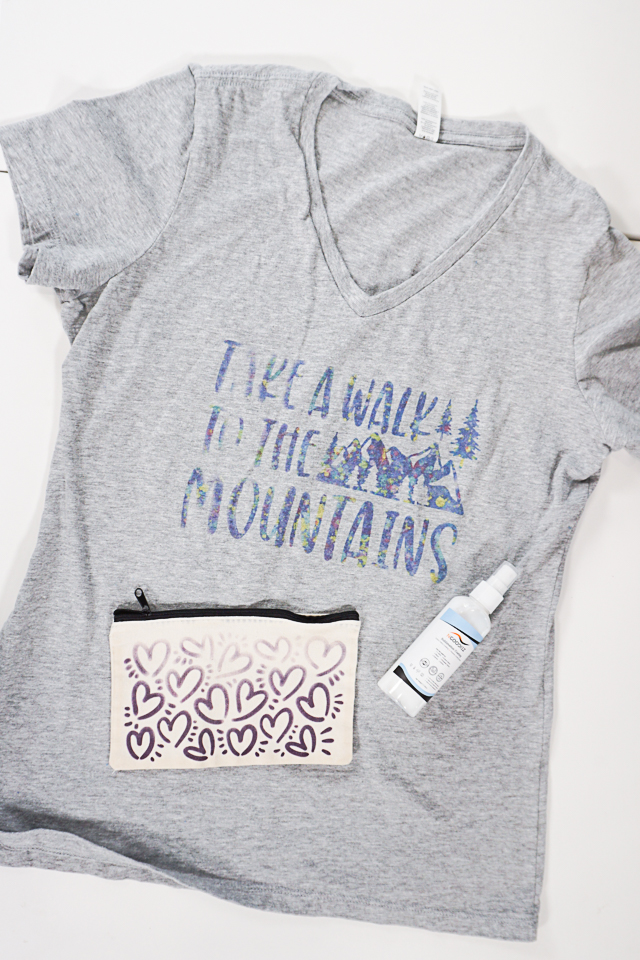 When I looked it up sublimation spray or polyester coating liquid I didn't find that much information about it, but I did lots of places to buy it. Almost all of them claimed that you could use sublimation, or infusible ink, on cotton fabric and that it would stay.
Do you like to work with infusible ink? Try some of these great projects:
What is Infusible Ink?
Infusible ink is ink that is transferred by heat. It's essentially sublimation, but it's now accessible to hobby crafters. When infusible ink is transferred the ink is infused into the item.
Infusible ink can be purchased as an infusible ink transfer sheet and as infusible ink pens. The colors of the infusible ink transfer sheet look pale before being heated, but they are very bright once heated and transferred.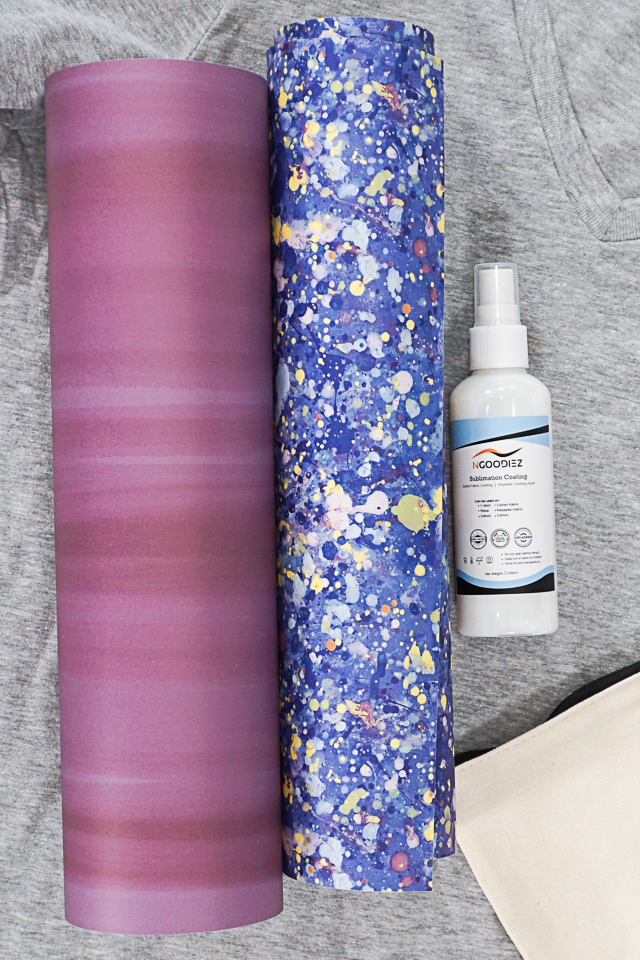 Infusible Ink and Sublimation Spray for Cotton
Watch the video to see the whole tutorial and process.
Supplies
To test the sublimation spray, I used a cotton canvas makeup bag and a cotton t-shirt. I used two different infusible ink transfer sheets and two different designs.
First, cut out the design with a cutting machine like a Cricut Maker. Weed the design.
Spray the object with the sublimation spray until it's fully covered. Be careful of overspray getting on things around the object. Let the spray mostly dry.
Use an Easypress 2 to apply the infusible ink to the cotton object. After heating the fabric area with the spray felt stiff. You could definitely feel something on the fabric.
After washing and drying I found the color faded just slightly, but it held up really well. Also, the stiff, coated feeling went away.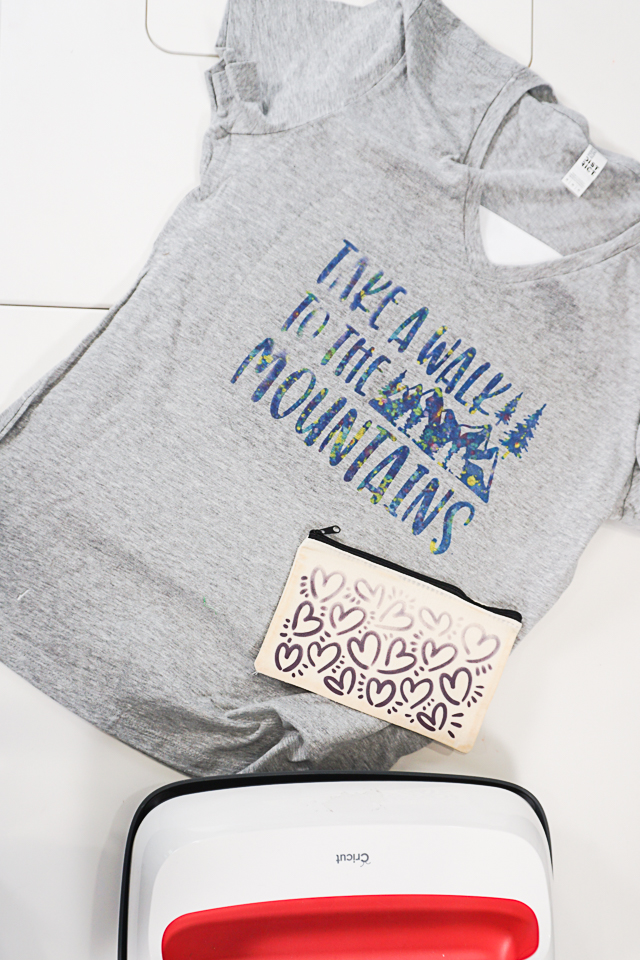 On the makeup bag I didn't cover the top of the bag with the spray as well as the bottom, and the zipper got in the way of the full pressure from the Easypress 2. Both of those things contributed to the color not transferring at the top.
Also, the sides and bottom of the makeup bag had some brown after heating, and I think it was the sublimation spray burning. I'm not sure how to prevent that since you can't prevent the spray from going beyond the edges of the design area.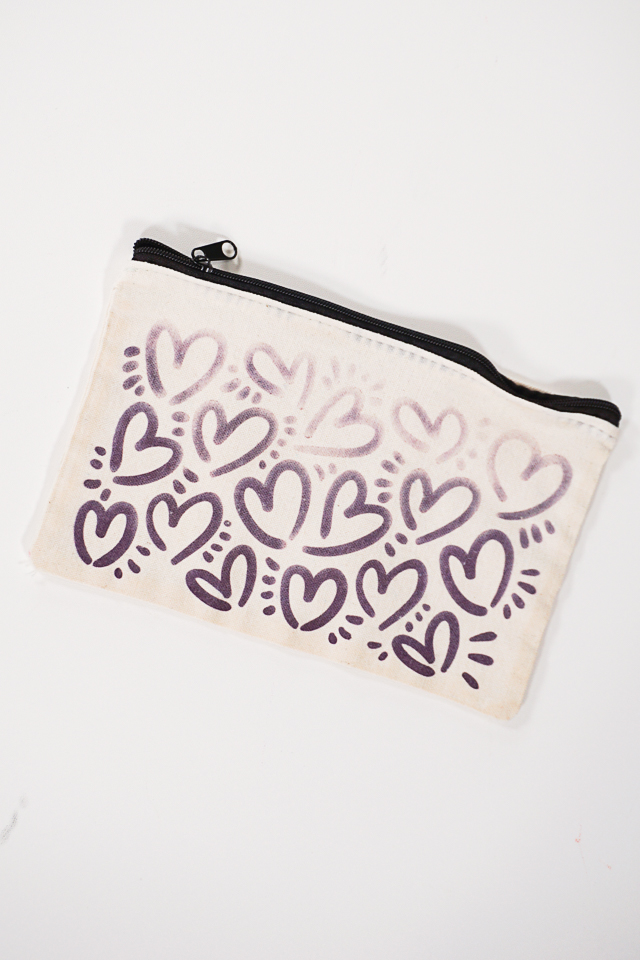 For the t-shirt the color transferred really well everywhere except for the left side. I think I didn't spray enough sublimation spray on that side, and I didn't do enough pressure on the side. Everything else turned out great, and I'm planning on using this t-shirt to go hiking.
I think I need a little more practice to get it perfect, but I really like the idea of being able to use infusible ink on cotton fabric for the best of both worlds!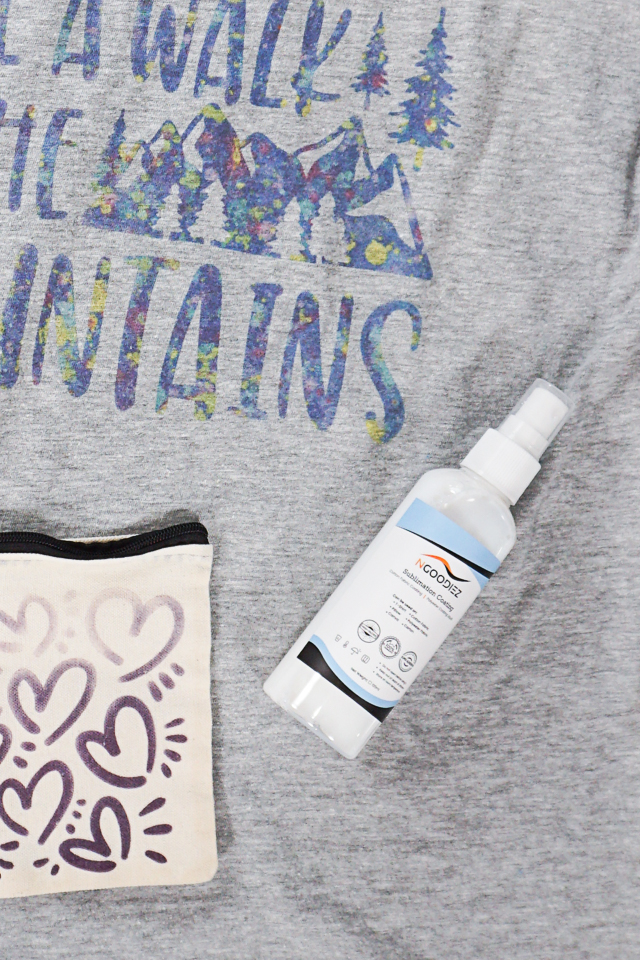 If you make something using this sewing project, I'd love to see! Please share it on social media with the hashtag #heatherhandmade and tag me!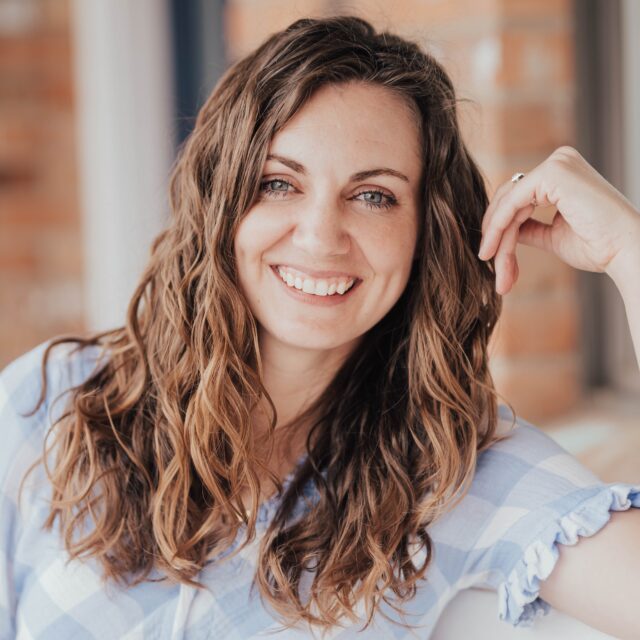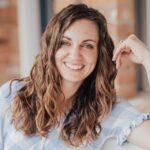 I believe small sewing moments can create great joy. Find your own "right" way to sew. -Heather