Cricut Infusible Ink and Cotton Hack
This post may contain affiliate links
Learn a simple hack for using Cricut Infusible Ink and cotton fabric. It requires a cutting machine, Easypress 2, and sewing machine.
There are so many great things about Cricut Infusible Ink. I love using it and that it lasts forever. But I honestly don't love wearing polyester tops. It's just not for me or my skin.
I wanted to find a warm sweatshirt to make a Valentine inspired top, but I didn't want it to be polyester based. I came up with this idea to make Infusible Ink work with cotton by using a polyester applique.
What is infusible Ink?
Infusible ink is ink that is transferred by heat. It's essentially sublimation, but it's now accessible to hobby crafters. When infusible ink is transferred the ink is infused into the item.
Infusible ink can be purchased as an infusible ink transfer sheet and as infusible ink pens. The colors of the infusible ink transfer sheet look pale before being heated, but they are very bright once heated and transferred.
I have used Infusible Ink lots of different times for my kids, and it lasts so long. It's the best thing for kids!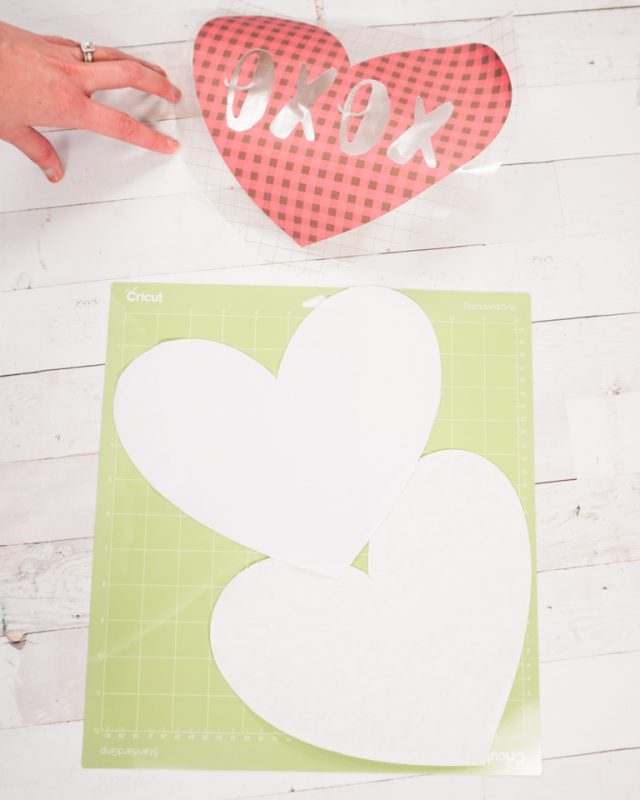 Do you love Cricut Maker projects? Try some of these: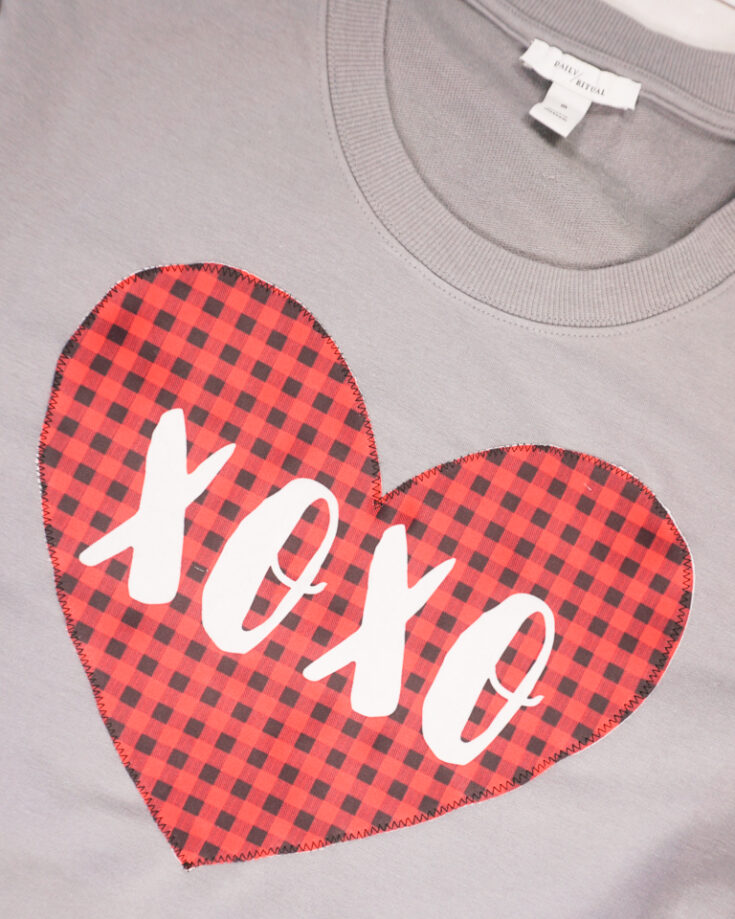 Cricut Infusible Ink and Cotton Hack
supplies
Cotton based sweatshirt or t-shirt
Scrap of white polyester fabric – like double brushed poly
Paper
Cricut Maker* or other cutting machine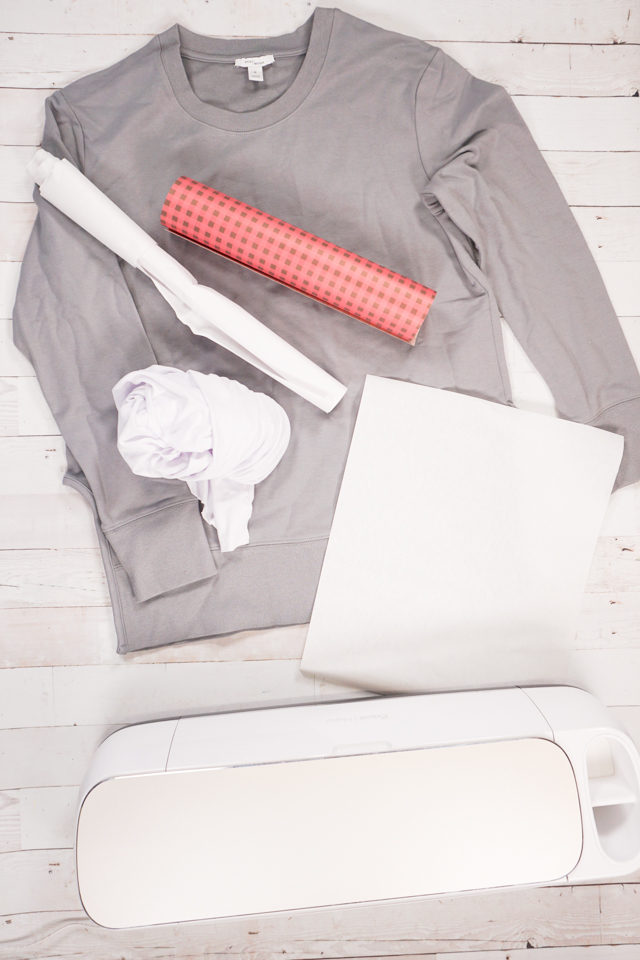 Cut the polyester fabric and the double sided adhesive to the same size which is just bigger than the design.
Apply the double sided adhesive to the back of the polyester fabric.
Use the cutting machine to cut out the Infusible Ink transfer sheet with the design.
Use the cutting machine to cut out the bonded fabric with the design.
Weed the infusible ink design. Peel the paper backing off of the double sided adhesive.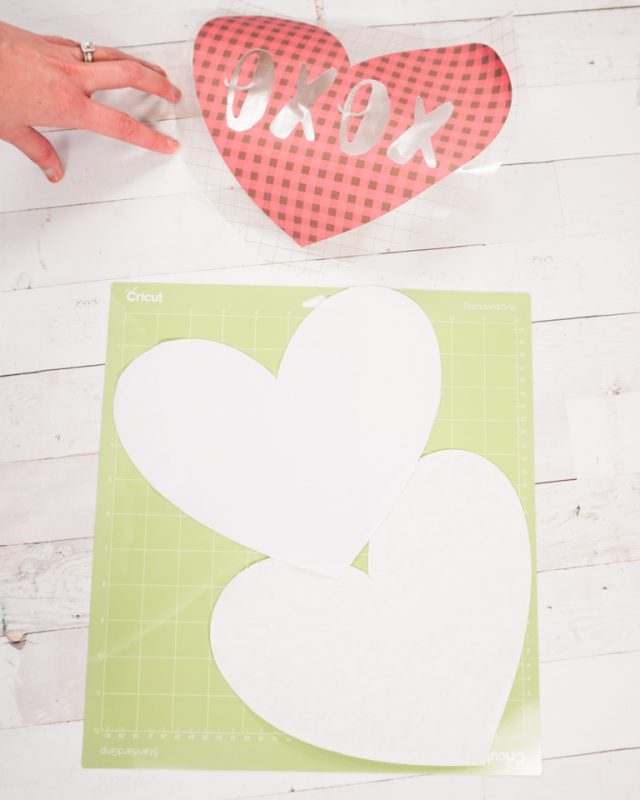 To apply the Infusible Ink to the sweatshirt follow these steps.
Place the Easypress 2 mat down first. Then place the cotton sweatshirt down next. Insert some cardstock in between the layers. Place the bonded polyester with the adhesive side down.
Next place the Infusible Ink transfer sheet down matching exactly on the polyester fabric.
Lastly, place the butcher paper on top.
Use an Easypress 2 to apply the Infusible Ink to the fabric.
Let the design cool and then peel everything off. The adhesive has bonded the fabric to the sweatshirt and the Infusible Ink has sunk into the fabric.
Sew a zigzag stitch around the edge of the design to secure it to the sweatshirt.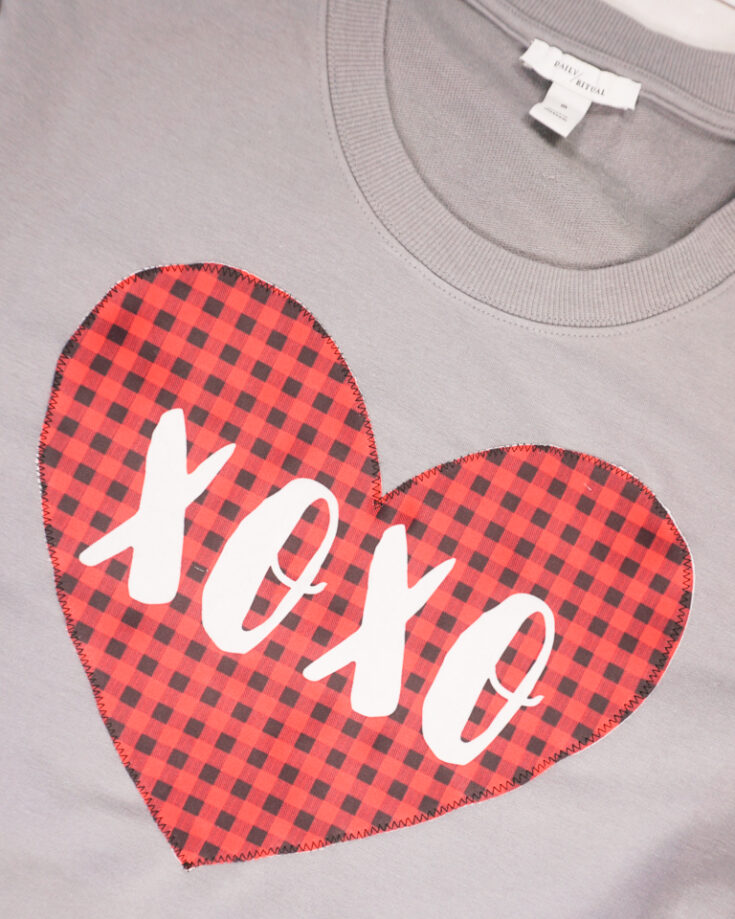 If you make something using this sewing project, I'd love to see! Please share it on social media with the hashtag #heatherhandmade and tag me!