This post may contain affiliate links indicated with a *. Read the full disclosure here
My husband's cuff started coming undone so I thought I'd teach you how to sew a cuff while I was mending them. This is the quick "sew it with your basic sewing machine" way. No handstitching around here if I can get away with it. I'll tell you up front that because this is a mend, the lines are already ironed. You'll still be able to understand how to sew a cuff though.
1. Determine how long you want your pants to be. Read more on marking a hem.
2. Mark four lines on the outside of the pants. For men's pants, it's most common to mark every 1 1/4″ or 1 1/2″. For women's cuffs, you can do almost any width you want. For these pants I marked every 1 1/2″.
The first line you mark is the hem line. This line determines the finished length of the pants. The next line down is the 1st fold line. The third line you mark is the 2nd fold line. The last line you mark is the cut line which is where you'll cut off any excess. The distance to the cut line can be a little bit shorter if you'd like, but don't cut it any closer than 1/2″. (You can see that my lines are already ironed.)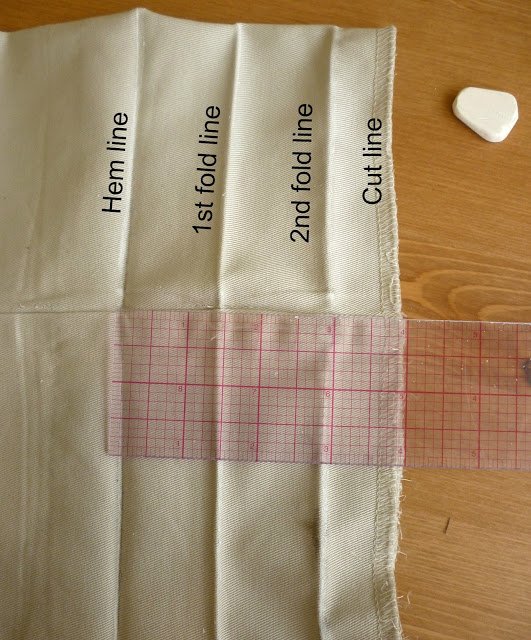 3. Cut on the cut line. Finish the edge. (Since mine is a mend, it was already serged.)
4. Fold the pants on the first fold line.
outside of the pants inside of the pants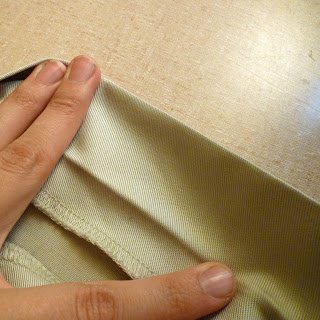 5. Pin.
6. Sew 1/8″ to 1/4″ away from the edge with a regular stitch all the way around. If you don't have the exact color thread, than for medium to light colors go with a lighter color thread and for medium to dark colors go with a darker color thread. (Your pants are still right side out as you sew.)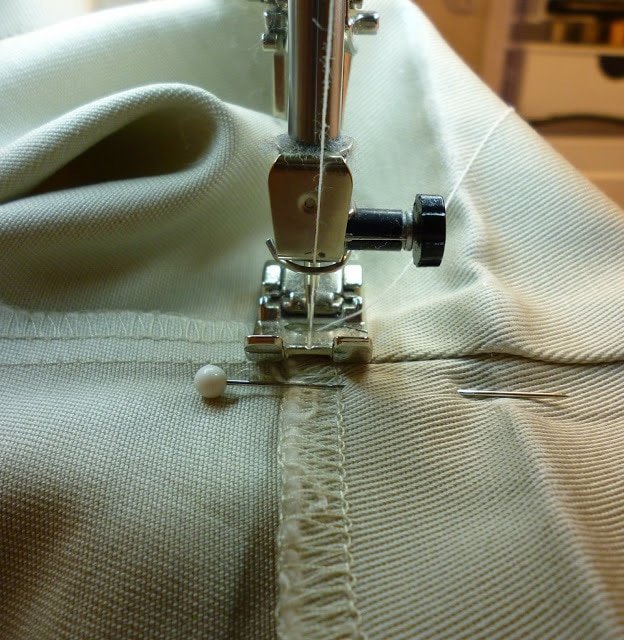 It should look like this from the outside when you're done.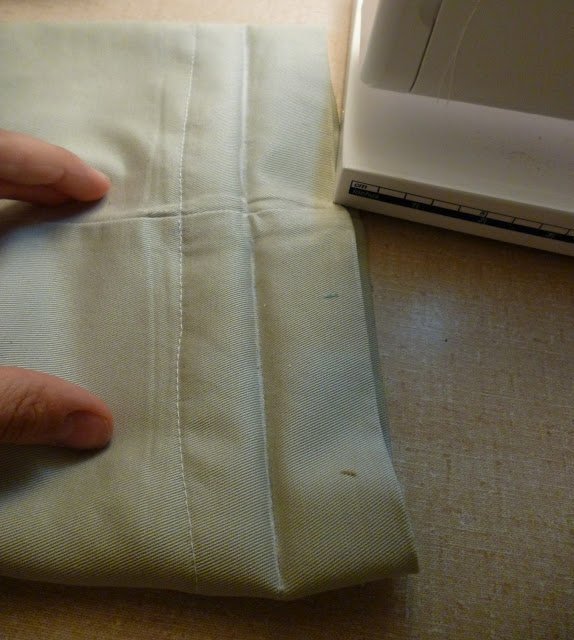 7. Fold the hem up at the second fold line. It will correspond with the hem line. I am pointing at the hem line in the left picture. The second fold line is on the inside of the pants like you see in the picture on the right.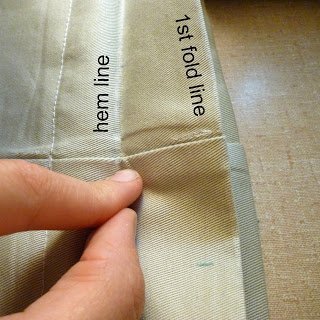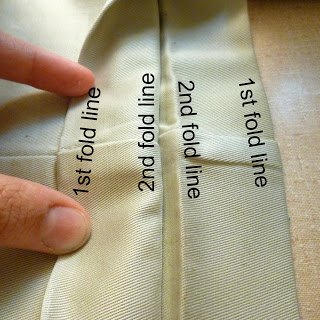 8. Stitch in the ditch on both side seams on the cuff at the top.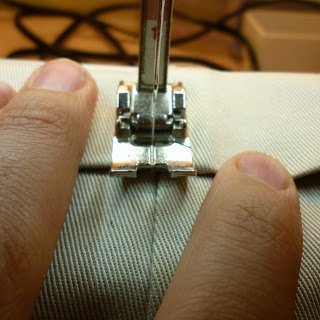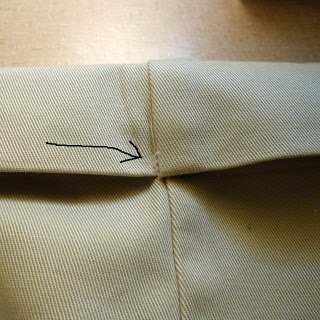 9. Do the same to the other pant leg. Press both hems, and that's it!