Jeans are purchased with a loved and worn look. All the edges have a little bit of color loss. If your jeans are too long, then you don't want to lose the unique details on the hem. Learn how to hem jeans with the original hem.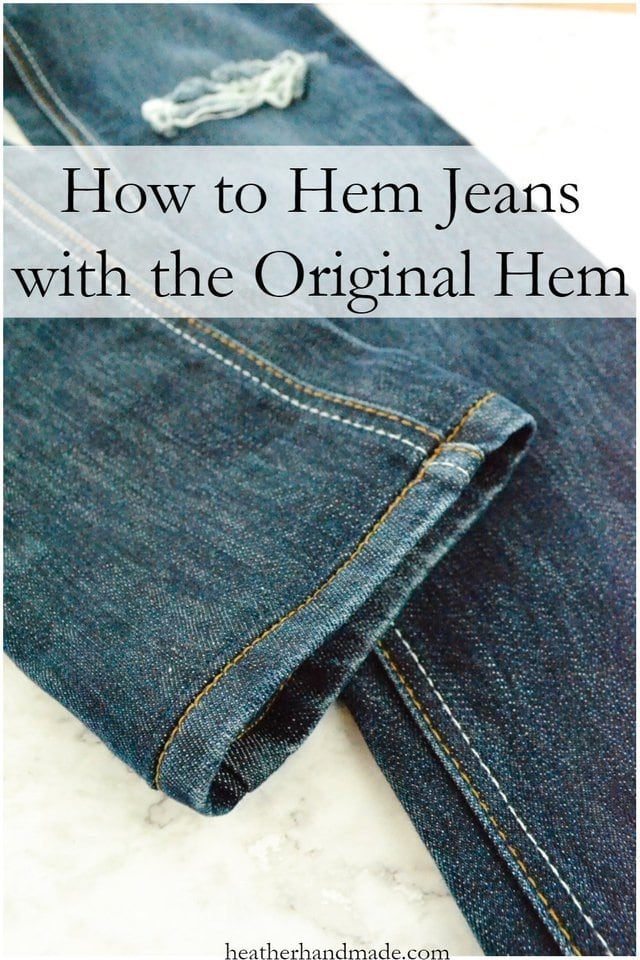 The one drawback of this type of hem is that you can't cuff the jeans if you have this hem. If you cuff the jeans you'll see the seam allowance inside.
If you want to sew a hem that can be cuffed, you can sew a regular double fold hem.
You can kind of see the topstitching above the other stitching, but from far away nobody can see it.
The trick is to get thread that matches as closely as possible to the jeans. You don't want jeans topstitching thread, you want a blue-ish gray thread that will look almost invisible once sewn.
Your pants are the right length without looking like they were hemmed!
It's the best trick for how to hem your jeans!
How to Hem Jeans with the Original Hem
Put on the jeans and mark how much to need to shorten them. I recommend marking them when you are wearing the correct shoes and having someone else mark it for you.
Measure the amount to shorten the jeans. Divide the measurement by two.
My jeans needed to be shortened two inches so my result is one inch.
One the inside of the pant leg mark the divided measurement up from the stitching line. This is the fold line.
Fold the fabric up on this line and pin all the way around the pant leg. Do the same to the other leg.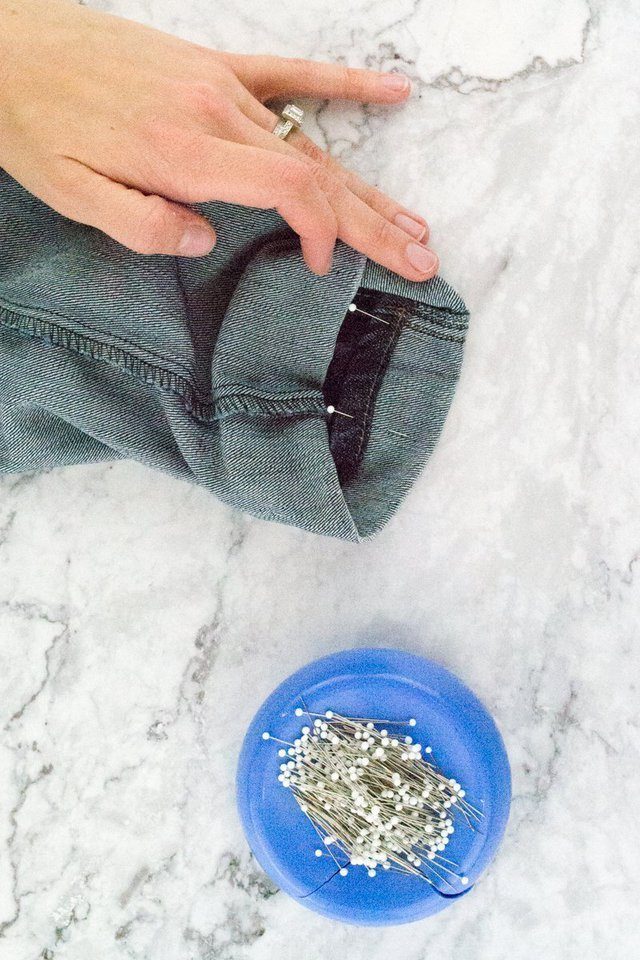 Sew with matching thread between the stitching line and the upper hem fold.
Trim the seam allowance to 1/2″ and serge or zigzag.
Press the seam allowance up into the pant leg. Use lots of steam and heat.
Topstitch the seam allowance up towards the pant leg. Sew 1/8″ above the seam line with matching thread for invisibility.
Tack the fold up at each side seam by stitching in the ditch with matching thread.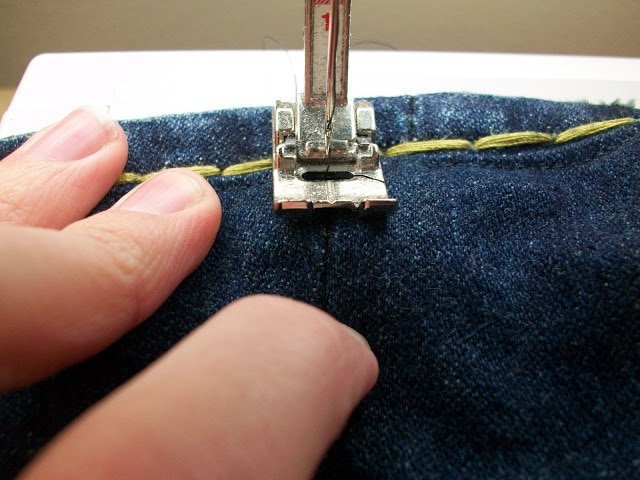 If you make something using this tutorial, I'd love to see! Please share it on social media with the hashtag #heatherhandmade and tag me!