13 Fiction Books about Sewing to Enjoy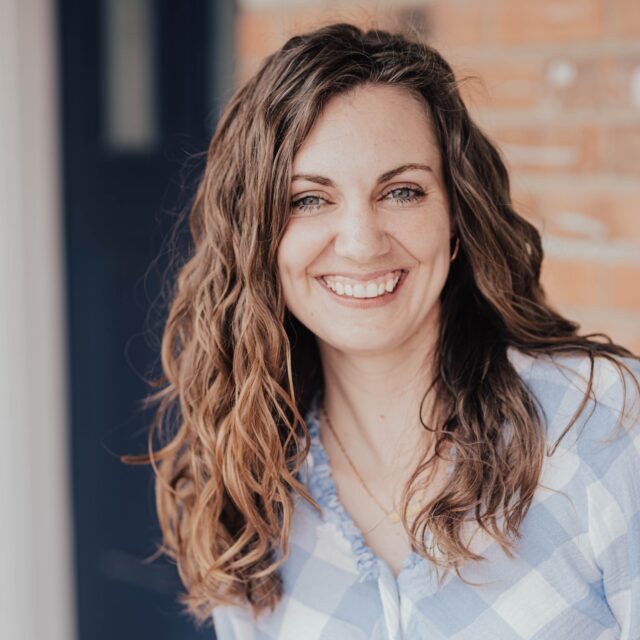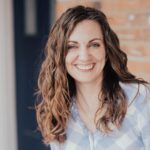 This post may contain affiliate links.
Enjoy these fiction books about sewing. It's fun to get lost in a novel about sewing when you don't want to or have time to sew.
Sometimes you feel like sewing and sometimes you don't. I love sewing so much that even when I'm not sewing sometimes I still want to listen or read about sewing.
I have not actually read any of these books, unfortunately, but I'm putting them on my list to buy or borrow from the library! They all look so fun to read, and they would make great gifts for someone who sews!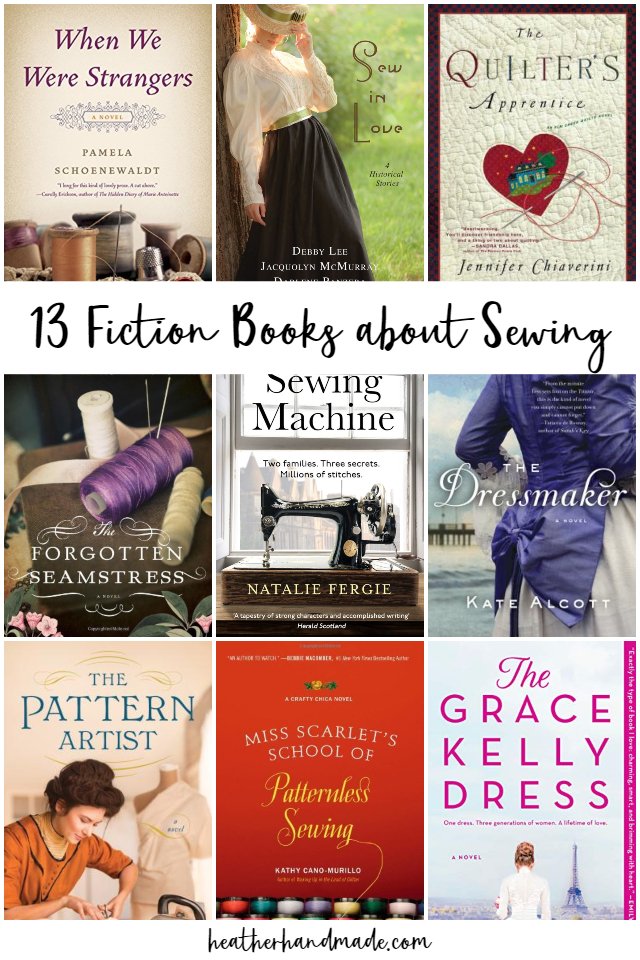 Are you looking for more sewing books or gift ideas for a seamstress?
I've added a small description of each book, but since I can only fit a short amount I recommend clicking over to read more of the synopsis. There are actually one or two that are non-fiction books that are still about sewing.
Fiction Books about Sewing
Enjoy these fiction books about sewing. It's fun to get lost in a novel about sewing when you don't want to or have time to sew.
Photo Credit: bookshop.org
"Caroline returns to her favorite place: the sewing shop owned by Mrs. Lindy Bloom, the woman who inspired her and taught her to sew. There she discovers that even in an idyllic beach town, there are women living with the deepest of secrets. Thus begins the Oysterville Sewing Circle--where women can join forces to support each other through the troubles they keep hidden."
Photo Credit: bookshop.org
This is a book filled with four short historical fictions where the main character has some sort of sewing job and a little bit of romance. This would be a great way to get bite-sized sewing stories.
Photo Credit: bookshop.org
"It is 1911, and Jean is about to join the mass strike at the Singer factory. For her, nothing will be the same again. Decades later, in Edinburgh, Connie sews coded moments of her life into a notebook, as her mother did before her. More than a hundred years after his grandmother's sewing machine was made, Fred discovers a treasure trove of documents. His family history is laid out before him in a patchwork of unfamiliar handwriting and colourful seams. He starts to unpick the secrets of four generations, one stitch at a time."
Photo Credit: bookshop.org
"London, 1947: Besieged by the harshest winter in living memory, burdened by onerous shortages and rationing, the people of postwar Britain are enduring lives of quiet desperation despite their nation's recent victory. Among them are Ann Hughes and Miriam Dassin, embroiderers at the famed Mayfair fashion house of Norman Hartnell. Together they forge an unlikely friendship, but their nascent hopes for a brighter future are tested when they are chosen for a once-in-a-lifetime honor: taking part in the creation of Princess Elizabeth's wedding gown."
Photo Credit: bookshop.org
"Annie chooses to risk everything, taps into courage she never knew she had, and goes off on her own, finding employment in the sewing department at Macy's. While at Macy's Annie catches the eye of a salesman at the Butterick Pattern Company. Through determination, hard work, and God's leading, Annie discovers a hidden gift: she is a talented fashion designer--a pattern artist of the highest degree."
This is also the start of a series about the main character Annie.
Photo Credit: bookshop.org
"Tess, an aspiring seamstress, thinks she's had an incredibly lucky break when she is hired by famous designer Lady Lucile Duff Gordon to be her personal maid on the Titanic. Once on board, Tess catches the eye of two men--a kind sailor and an enigmatic Chicago businessman--who offer differing views of what lies ahead for her in America. But on the fourth night, disaster strikes, and amidst the chaos, Tess is one of the last people allowed on a lifeboat."
Photo Credit: bookshop.org
"Jennifer Chiaverini's bestselling Elm Creek Quilts series starts with The Quilter's Apprentice, a timeless tale of family, friendship, and forgiveness as two women weave the disparate pieces of their lives into a bountiful and harmonious whole, and begin the legacy of the Elm Street Quilters."
"Ever since she moved to Sweet Briar, South Carolina, Yankee librarian Tori Sinclair has been the talk of the tiny town. But she's been so busy at work, winning over the sewing circle, and trying to forget her cheating ex that she hasn't even had time to baste together a pillow, let alone mind local gossip. Then she finds the hometown sweetheart dead at her back door..."
The Southern Sewing Circle series is lots of mystery books all connected to people in a sewing circle.
"Scarlet Santana is never happier than when creating fabulous fashions for women of all shapes and sizes. Now, after years of hard work, she finally has the chance to live her dream and study under the hottest designer in New York. To raise money for her move, Scarlet opens an after-hours sewing school in a local record shop, teaching a type-A working mom whose rigid parenting style is causing her family to unravel and an enigmatic seamstress with a mysterious past."
This one actually isn't a fiction book, but it still looks like a really interesting book about sewing!
"Former ABC journalist Gayle Tzemach Lemmon tells the riveting true story of Kamila Sidiqi and other women of Afghanistan in the wake of the Taliban's fearful rise to power. Lemmon recounts with novelistic vividness the true story of a fearless young woman who not only reinvented herself as an entrepreneur to save her family but, in the face of ferocious opposition, brought hope to the lives of dozens of women in war-torn Kabul."
"A tale rich in color, character, and vivid historical detail, it chronicles the tumultuous life journey of a young immigrant seamstress, as she travels from her isolated Italian mountain village through the dark corners of late nineteenth century America. When We Were Strangers will live in the mind and the heart long after its last page is turned."
"Two years after Grace Kelly's royal wedding, her iconic dress is still all the rage in Paris—and one replica, and the secrets it carries, will inspire three generations of women to forge their own paths in life and in love."
"A shy girl with no family, Maria knows she's lucky to have landed in the sewing room of the royal household. Before World War I casts its shadow, she catches the eye of the Prince of Wales, a glamorous and intense gentleman. But her life takes a far darker turn, and soon all she has left is a fantastical story about her time at Buckingham Palace."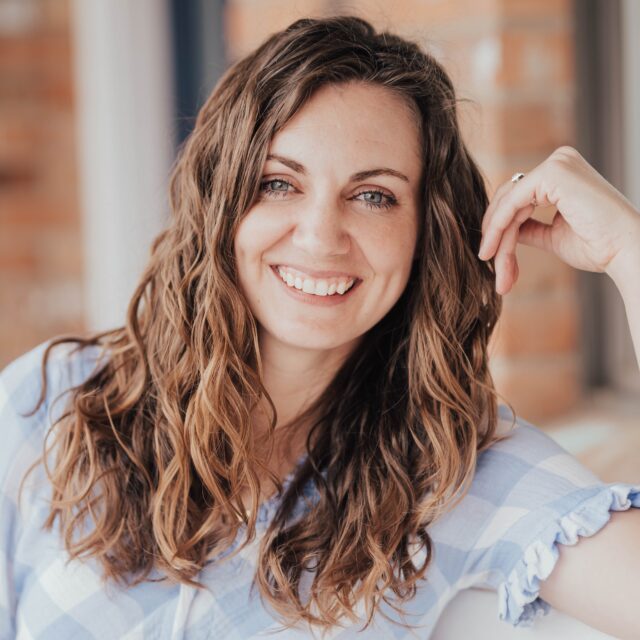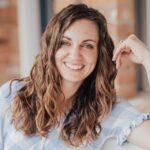 I believe small sewing moments can create great joy. Find your own "right" way to sew. -Heather