20 Amazing Sewing Subscription Boxes
This post may contain affiliate links
If you love to sew you can enjoy one of these amazing sewing subscription boxes for either quilting or dressmaking. Get some exciting mail!
I love looking forward to and getting a box in the mail. It is so fun to open up to see what's inside. And getting sewing supplies and fabric is just the best!
I haven't actually tried any of these sewing subscription boxes but reading about them made me want to try every single one! These would make such a great gift for someone who loves to sew because they can enjoy it every month.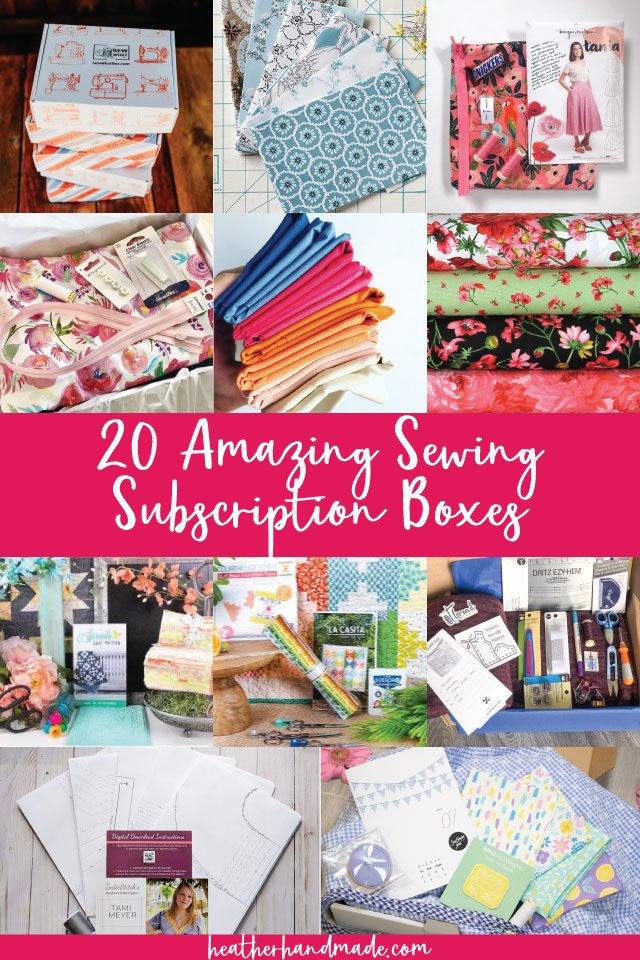 Some of these sewing boxes are for quilters, some are for dressmakers, and some are for useful home and home decor makers. Most are geared towards beginner sewing with fabric, different sewing patterns, and tools.
Some of these kits ship monthly and some of these boxes ship quarterly. The price ranges from $25 to $100, and some shops have several options for different boxes.
Do you like to sew? Check out some of these lists:
Sewing Subscription Boxes
If you make something using this sewing project, I'd love to see! Please share it on social media with the hashtag #heatherhandmade and tag me!