DIY Fleece Blanket with Tassels
This post may contain affiliate links
Learn how to make a DIY fleece blanket with a simple trim edge. This is a beginner sewing project that is perfect for gifts.
When it's chilly outside one of my favorite things is to curl up and snuggle with a blanket. My kids and I walk around wrapped in a blanket a lot. One of us is often found on the couch curled up in a blanket reading a book.
Adding trim to a DIY fleece blanket is a quick and easy sewing project that makes the perfect gift. This is so much easier than tying or braiding the fleece blanket edges since it's just sewing on the trim.
I love a pretty trim and the great thing about fleece is that you can add any trim like lace, pompoms, tassels, and rick rack.
Choose a fun print with a simple trim or a solid color and a contrasted trim. Choose your kids favorite character print to make them feel special. The possibilites are endless!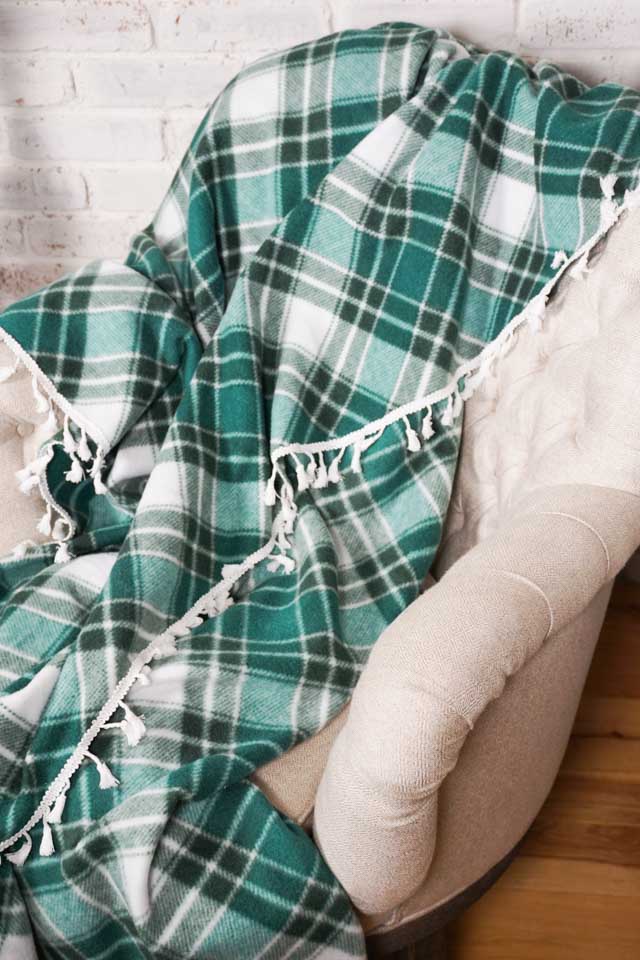 Do you love to sew? Try one of these sewing projects: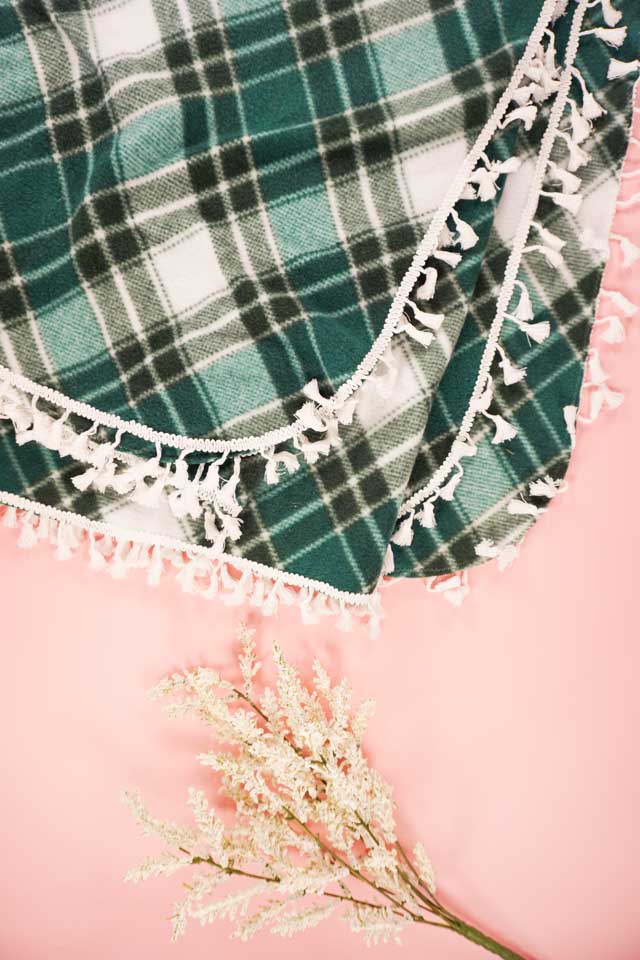 DIY Fleece Blanket with Tassels
supplies
2 yards of polar fleece* – this will make a blanket that is about 55 inches wide and 72 inches tall
7 yards of trim like tassels, pompoms, or rick rack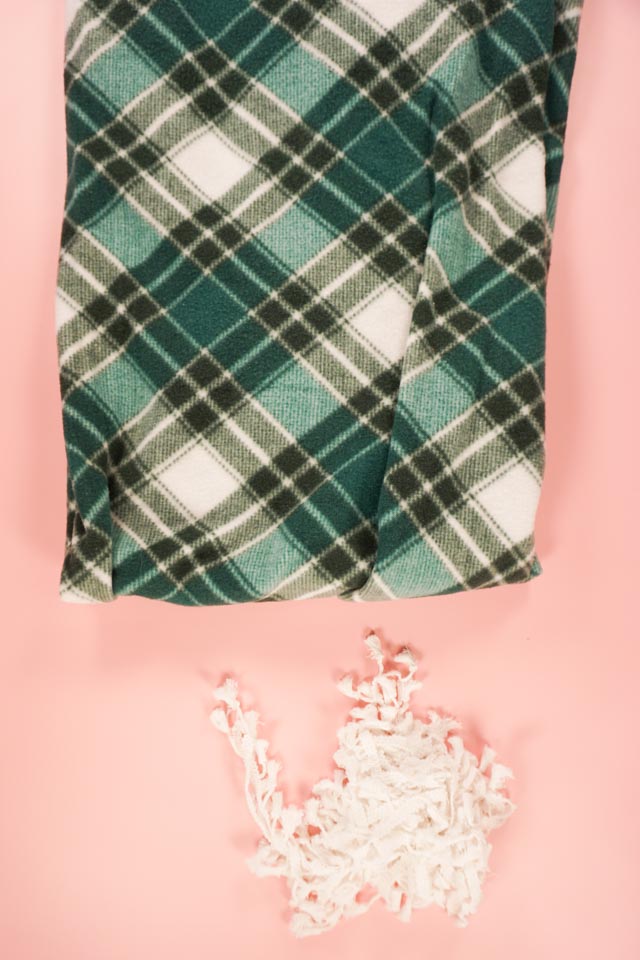 Cut any white or print info off of the edges so that the fleece is only printed fabric.
Use a plate to cut each corner into a curve.
Clip or pin the trim onto the edge all the way around the edge. Line up the bottom edge of the trim with the cut edge of the fleece.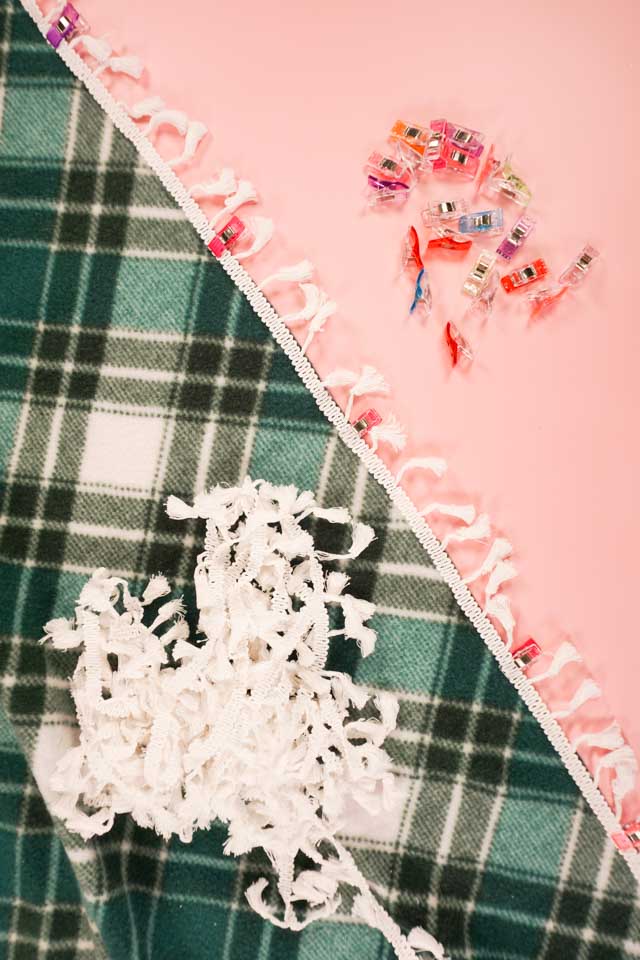 Zigzag the trim onto the edge of the fleece. I did the widest zigzag width and about a 3 mm length. Try to keep the stitches completely on the trim and on the fleece. I like to sew it on with the trim facing up.
The zigzag stitch blends in with the trim, and it's hardly noticeable on the back. The zigzag stitch isn't needed to finish the edges of the fleece, but it helps keep it neat and tidy. The beginning and the end can be folded under and sewn over to finish the edges.
Once the trim is sewn on the blanket is finished. It makes a great throw blanket! If you need to wash it then wash it delicate cold and hang dry to protect the trim.
If you make something using this sewing project, I'd love to see! Please share it on social media with the hashtag #heatherhandmade and tag me!