How to Grade Seams: Trimming vs Grading
This post may contain affiliate links
Learn how to grade seams by either trimming vs grading. It reduces bulk inside enclosed seams for a professional look.
Trimming and grading seams are different but equally important basic sewing skills. Learn the difference between them, how to grade seams, and why to trim seams.
It's a way to reduce bulk, and it'll make your handmade clothing look better and last longer. If you are learning how to sew, you can start with sewing 101 for beginners!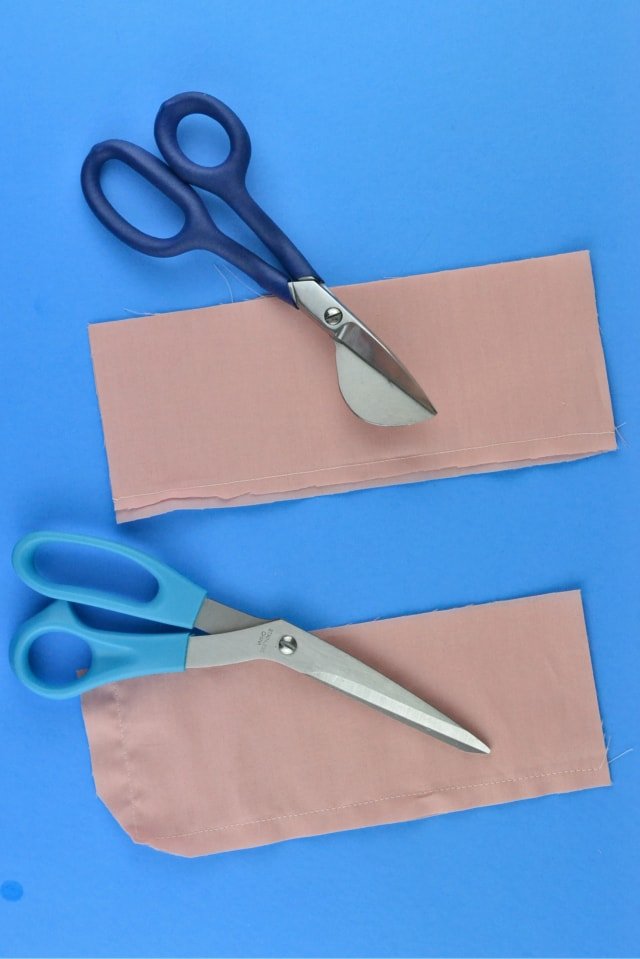 Learn more about all the basic sewing stitches you need to sew clothing.
How to Trim Seams
Start by sewing an outside corner in your fabric. An outside corner is one that goes out away from the main area of the sewn item.
When this kind of corner is turned right side out the seam allowance will bunch up inside and the corner won't be able to be poked around.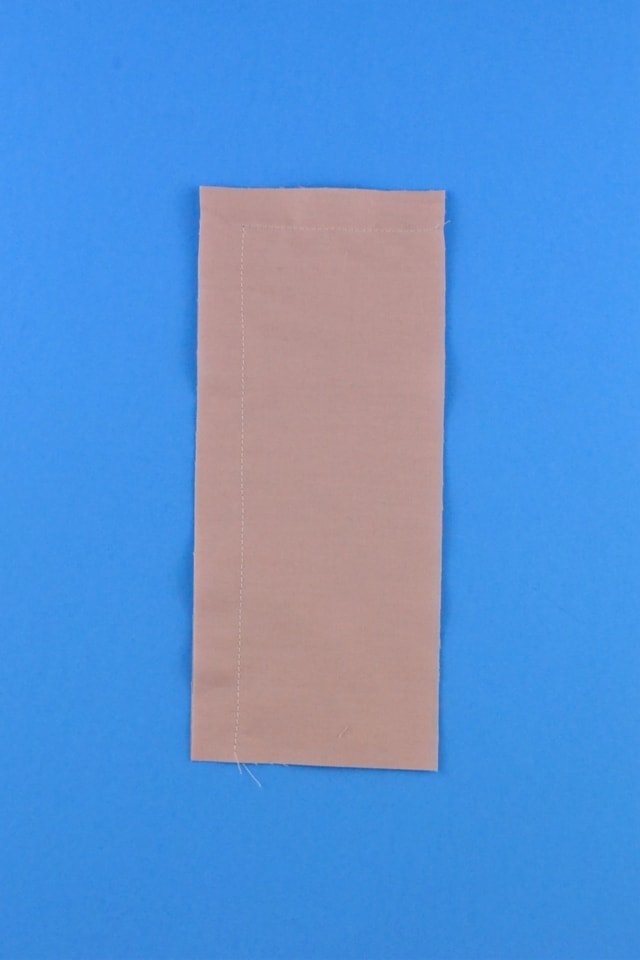 With scissors cut two triangles away from the corner out of the seam allowance. Cut the seam allowance around the corner as small as possible. I used regular fabric straight scissors to cut.
I also trimmed the straight edge of the seam allowance from 5/8″ to 3/8″.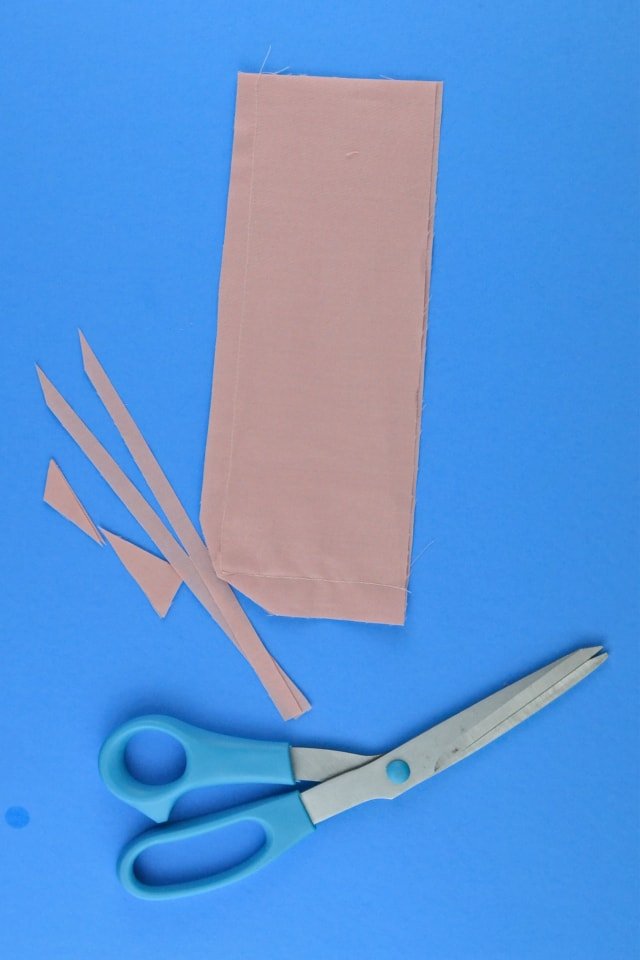 When you turn the item right side out the seam allowance won't bunch up. I didn't poke out the corner, but it already looked nicer than one with no trimming.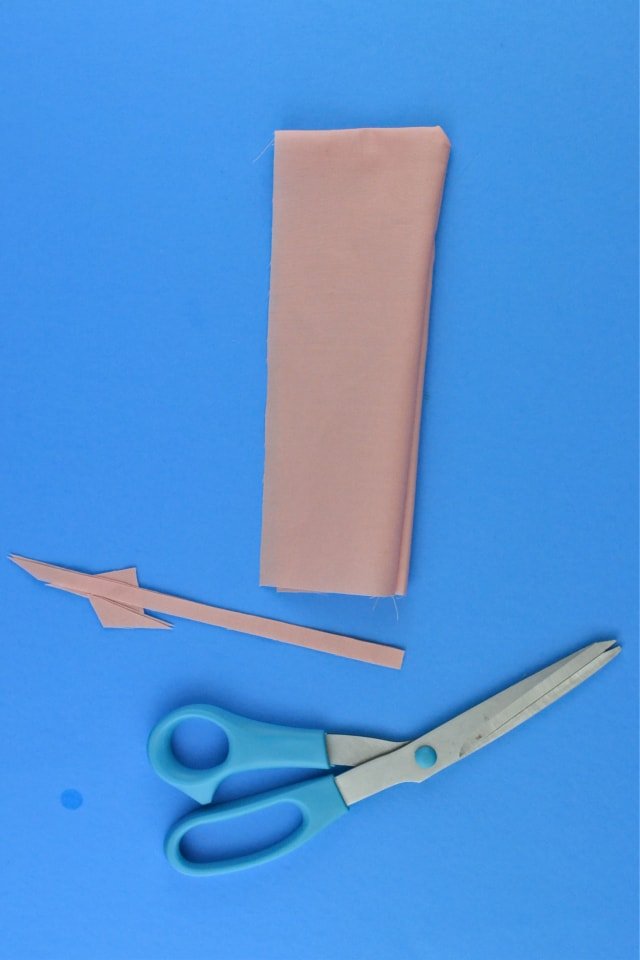 How to Grade Seams
Start with a straight or curved edge.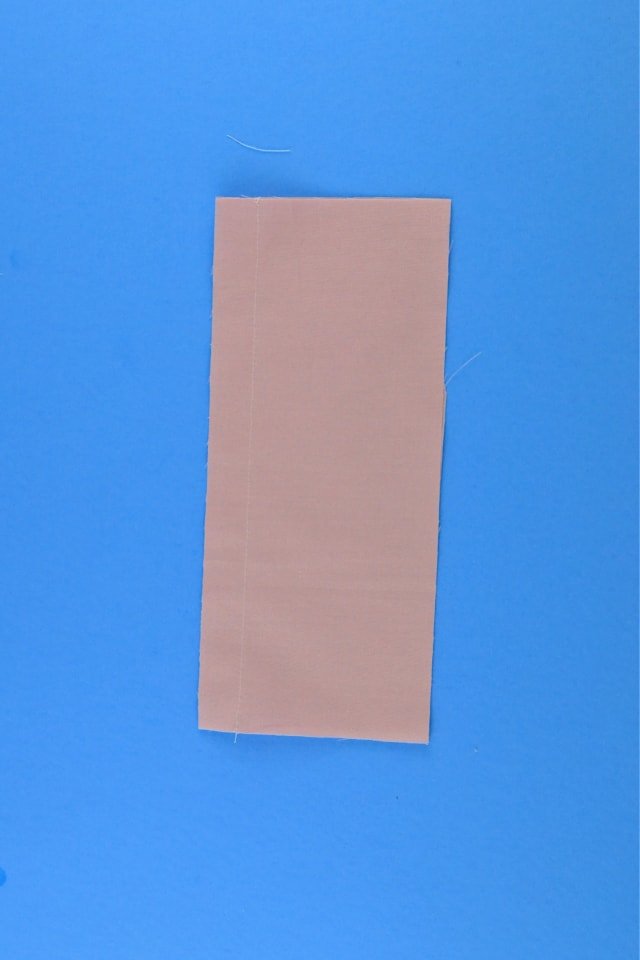 Now you are going to cut the seam at different lengths. Remember the phrase "widest to the world". The outside fabric seam allowance needs to be wider than the inside fabric seam allowance.
The outside seam allowance should be trimmed to 3/8″
This insides seam allowance should be trimmed to 1/4″
Any extra seam allowances in the middle should be trimmed between 3/8″ and 1/4″.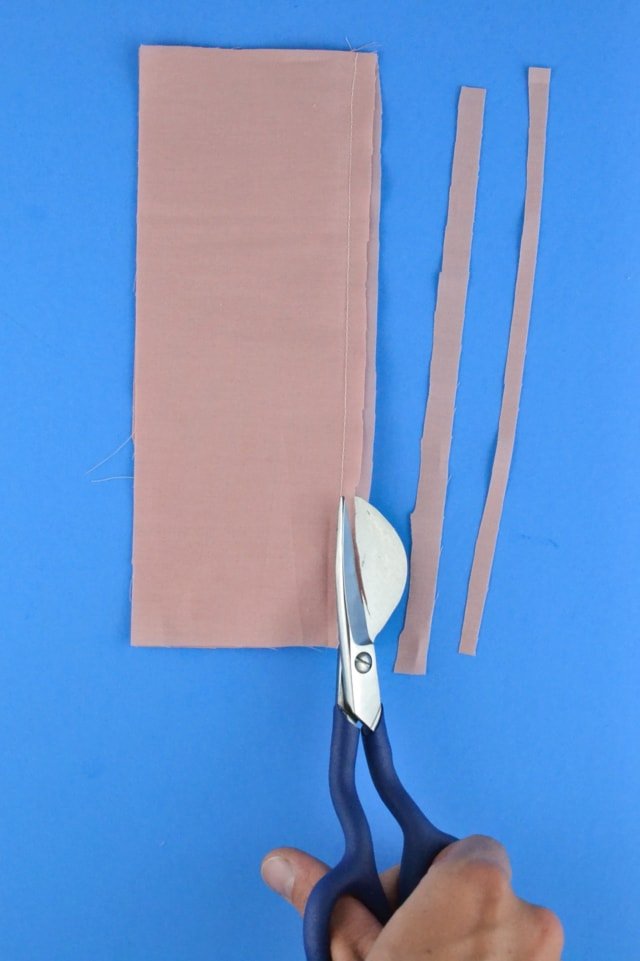 These duckbill scissors* are often used in embroidery, but they are great for grading seams. The thick, flat side of the scissors is like an extra finger pushing the fabric away.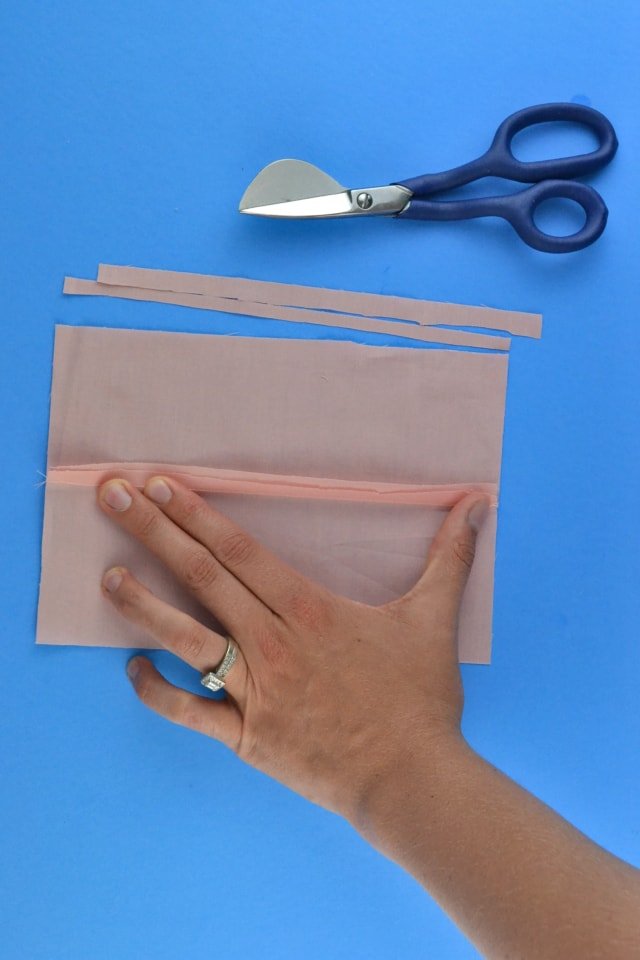 The longer seam allowance will face the "world", or fashion fabric, and will cover the seam allowances behind it.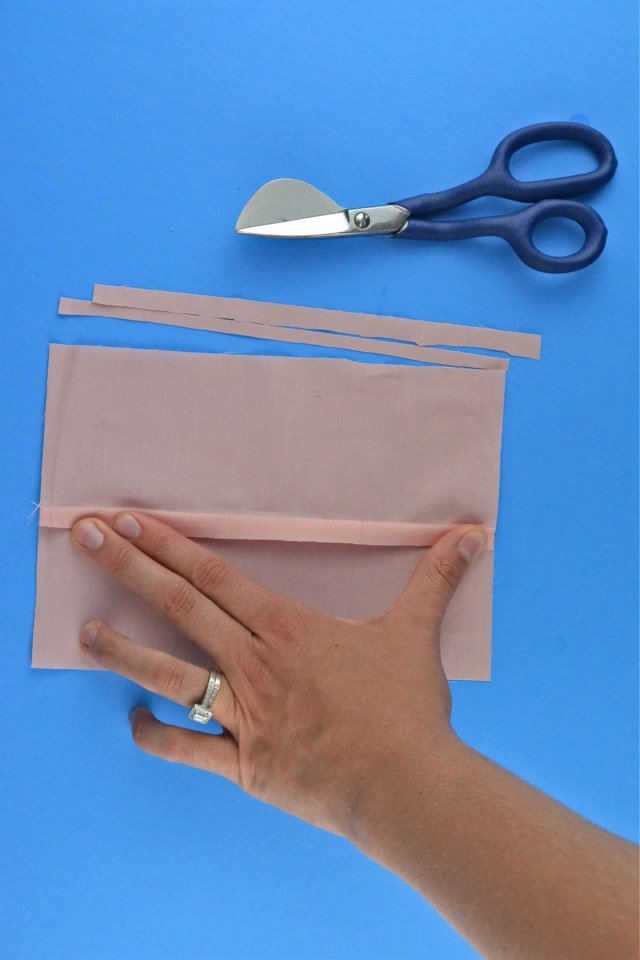 Trimming vs Grading
Trimming and grading seams are both important important because they reduce the bulk of seams. It makes the garment look professional.
Trimming and grading are both used on necklines with a facing or lining, cuffs, collars, lined jackets, corners, and angles, etc.
Trimming is more common on angles and corners and grading is more common on edges.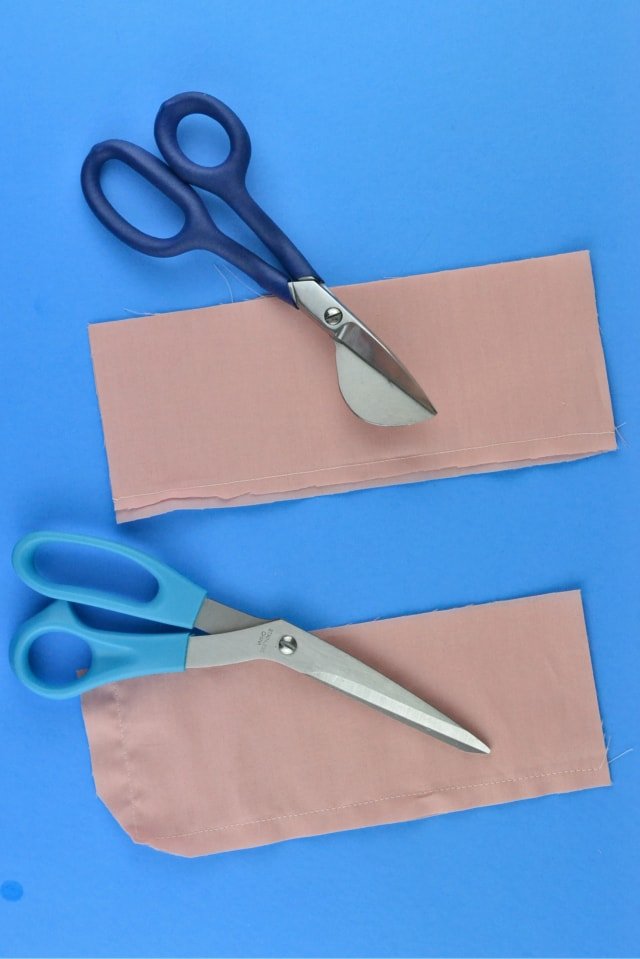 If you make something using this sewing project, I'd love to see! Please share it on social media with the hashtag #heatherhandmade and tag me!