How to Crop Jeans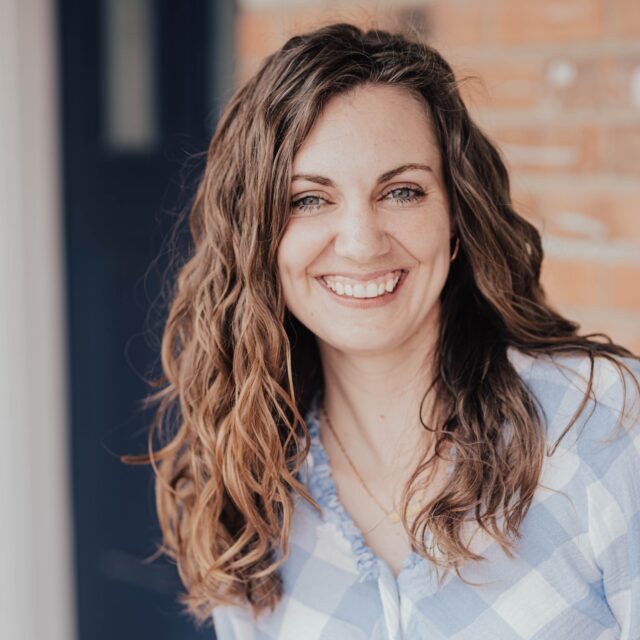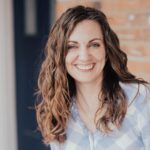 This post may contain affiliate links.
Learn how to crop jeans to the right length to get the popular raw edge look. This is an easy project and doesn't require a sewing machine.
Do you have jeans that are too long, but you don't have a sewing machine or the time to fix the hem? This is the best quick project to crop your jeans with just a marking tool and scissors.
The trend of cropped jeans is not only trendy, it is a classic look that will last for a long time. With careful work, you can get that look with any style of jeans that you have.
I have not washed these jeans after cropping so you'll get more of a raw and frayed look than you see in these pictures after washing.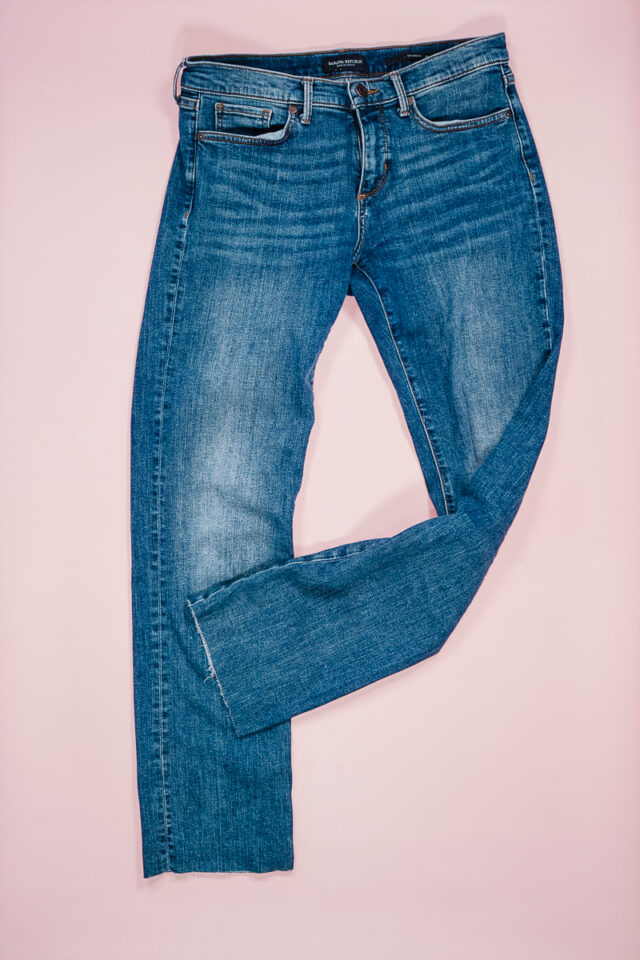 Jeans are made out of denim or stretch denim fabric. There are all kinds of different colors of denim, but the most common color is and indigo navy color.
Denim is made with a twill weave that actually looks makes the fabric look like it goes diagonally. Here are some tips for sewing denim fabric.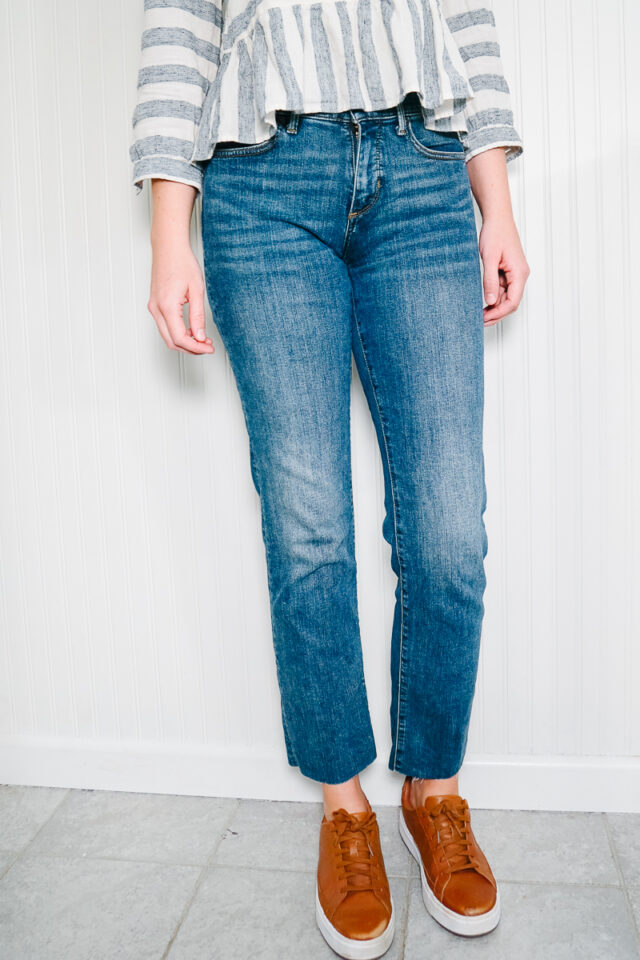 Denim jeans are a staple in any closet and can be found to look dressy or casual, but almost all denim comes with some wear already added in high stress areas. This is the part that can make the jeans look expensive and high quality.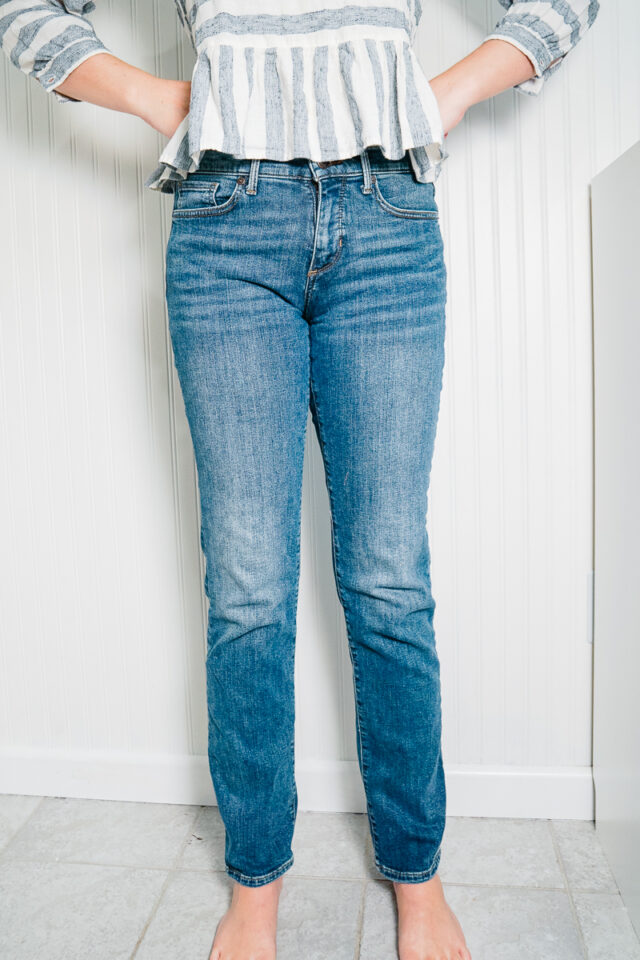 Do you love to sew and alter? Try some of these sewing projects: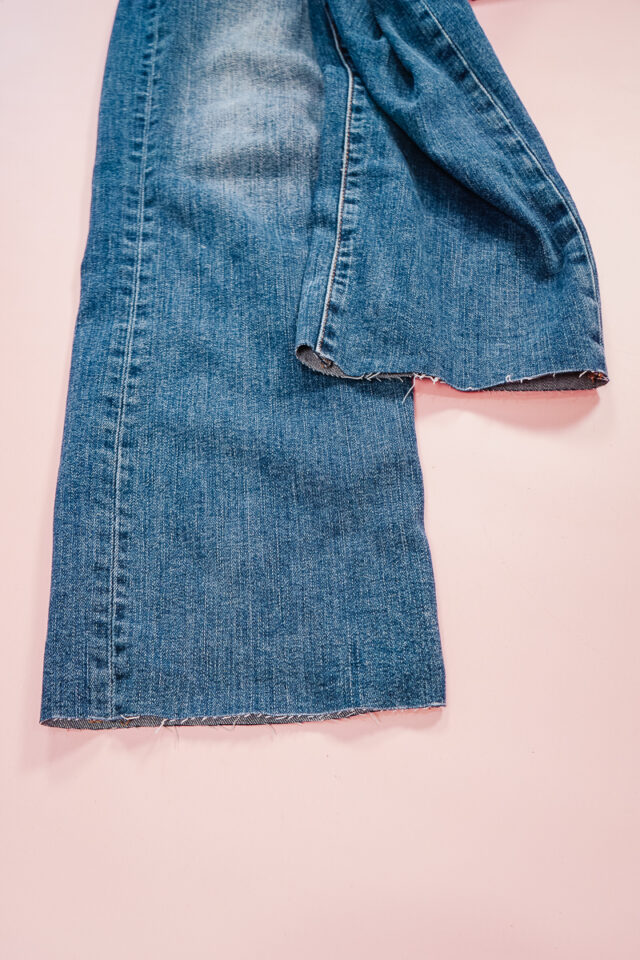 How to Crop Jeans
Supplies
Jeans that are too long or need a fresh look
Marking tool – I prefer tailor's chalk
Clear acrylic ruler
Fabric scissors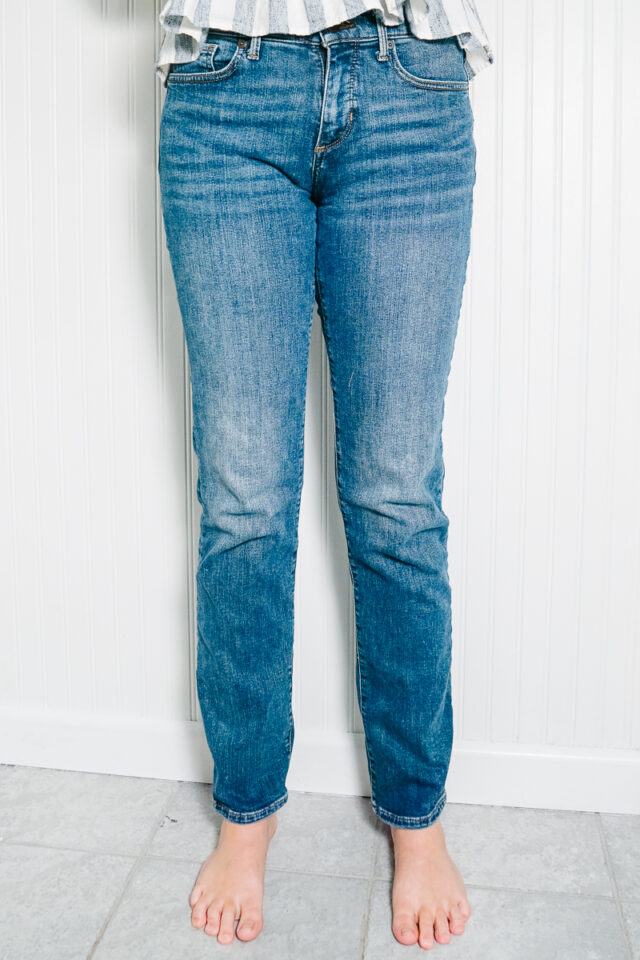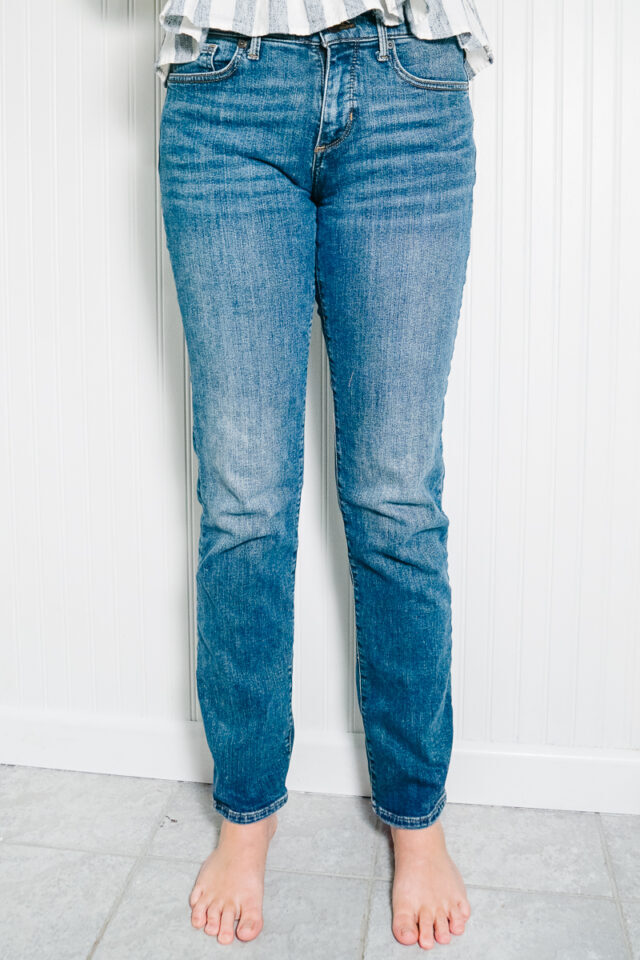 Instructions
Marking
Put the jeans on and walk around and sit in them to get them to relax slightly. You want them to be fitting the way they will throughout the day and not fresh from the washer and dryer.
With the marking tool, mark a line about two inches above your ankle bone.
Put your leg down after marking and walk around a bit.
You want to see if the mark is in the right place because when you lift your leg the pants are pulled up over your bent knee. When looking down at the mark try not to bend over too much which will also change the length of the pants.
If your mark is correct when your legs are straight down and the jeans have relaxed to the right place, you can move on to the next step.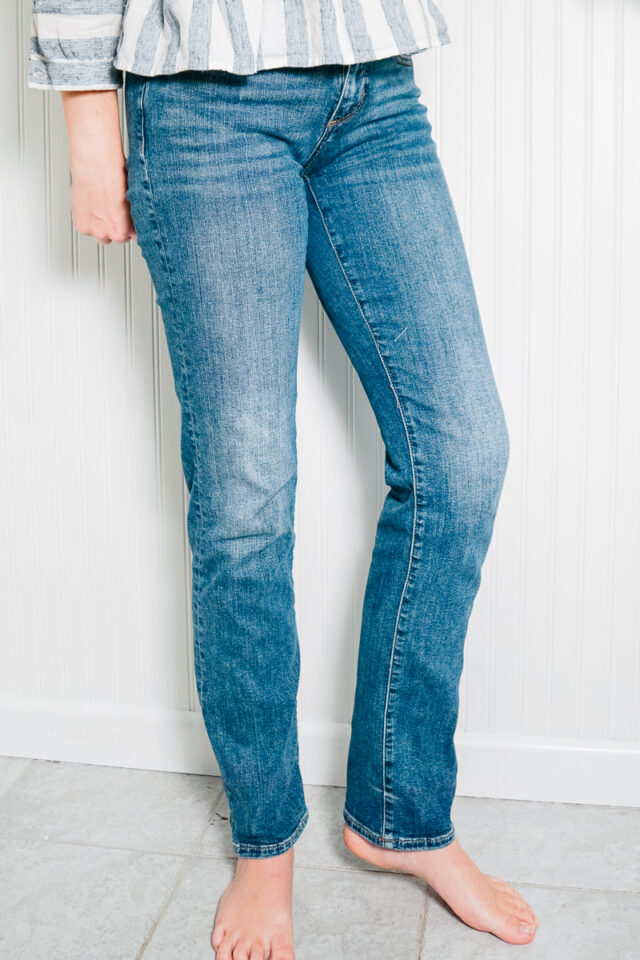 Measuring
Take a ruler and measure the distance between the hem and the mark.
Use the measurement to mark across the pant leg. If the pants are a straight leg or skinny leg, you can mark a straight line. If the pant leg has any flare like flare jeans or wide leg jeans, you'll want to mark across in a curve to match the original hem.
Mark the other pant leg with the same measurement.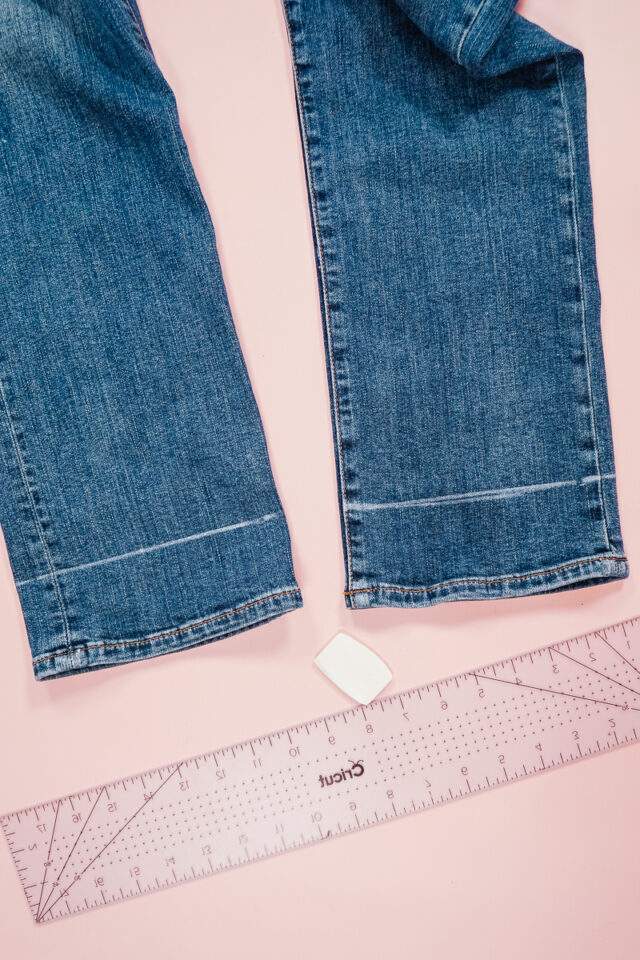 Cutting
Take your fabric scissors and carefully cut across the line you marked on both jean legs. Cut slowly with a very smooth line since this cut edge will become the new hem. You don't want any jagged edges.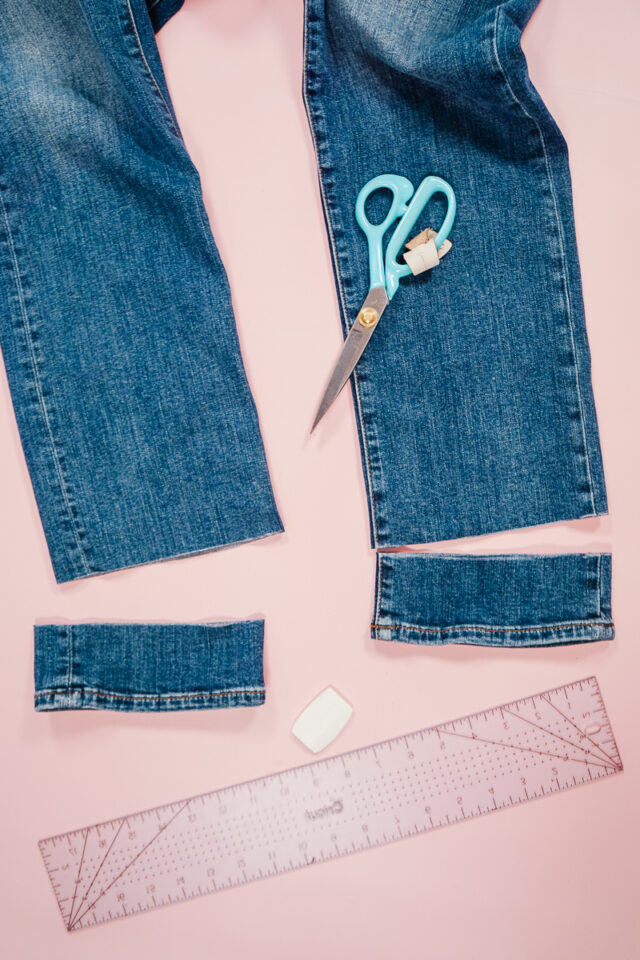 Finishing
Remove the mark by steaming or washing. Pull at the threads along the hem to get the raw hem look. You can always wash and dry the jeans to get a better frayed edge.
You finished!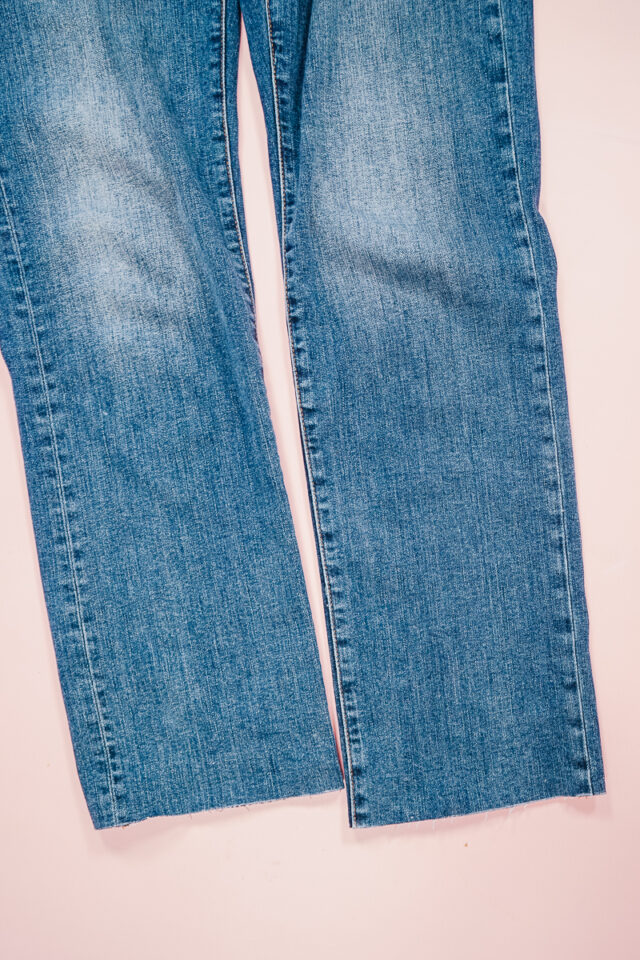 If you make something using this sewing project, I'd love to see! Please share it on social media with the hashtag #heatherhandmade and tag me!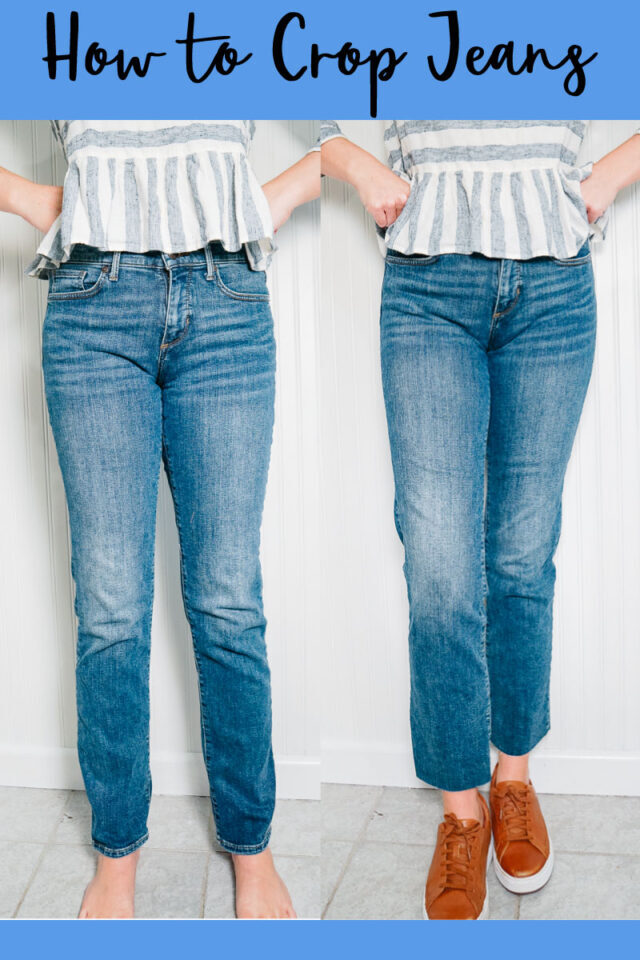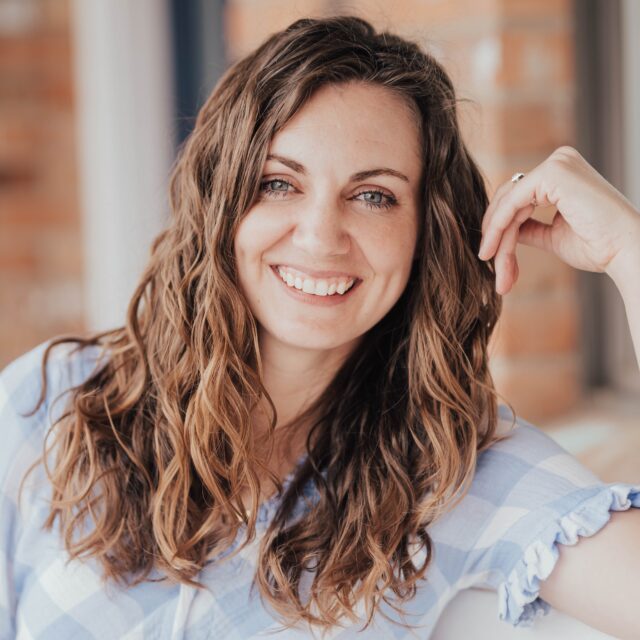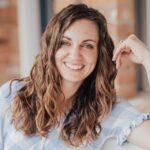 I believe small sewing moments can create great joy. Find your own "right" way to sew. -Heather