How to Lengthen Sleeves of a Jacket
Learn how to lengthen sleeves of a jacket using a sweater or socks. This is a great upcycle for gettings sleeves to be long enough!
With this simple refashion tutorial and a sweater, you can learn how to lengthen sleeves of a jacket or coat! This would be a great gift for someone with long arms!
I think I have monkey arms because ready-to-wear jacket sleeves are never long enough for me. I either have to make my own jackets, or I can use this sewing tutorial to simply lengthen the sleeves.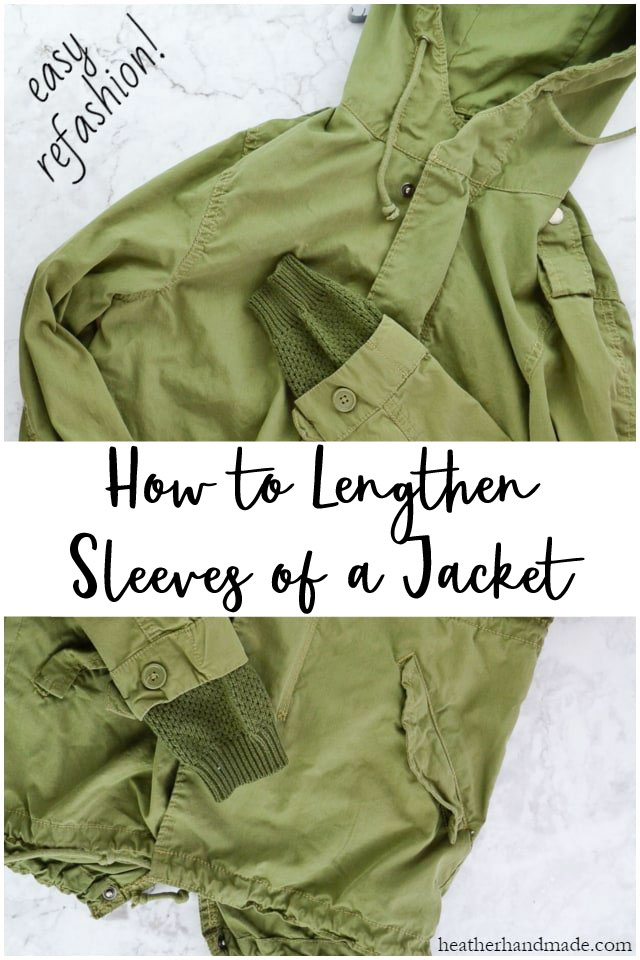 At first I thought this would bother me if I wasn't wearing the same color sweater underneath the jacket. I'm usually wearing a bunch of layers underneath, and I don't think anybody would be able to tell which sweater is peaking out.
It's unfortunate that you can't actually make the sleeves longer on a jacket, but this refashion can add length.
Want ideas for altering and lengthening? Try some of these: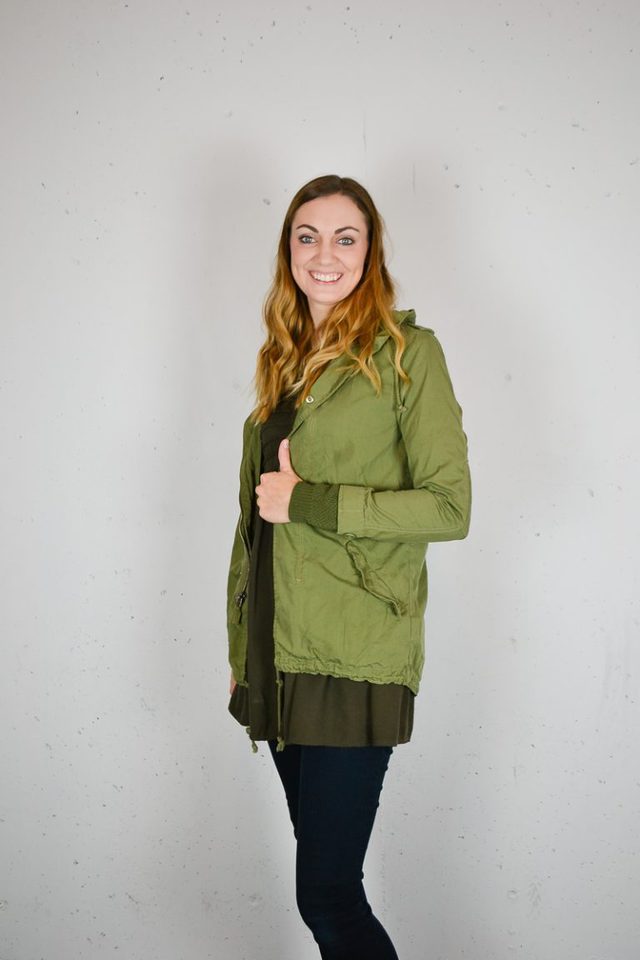 You can choose a matching sweater for a streamlined look where the sweater blends in, or you can choose a contrasting sweater for a nice pop at the wrists. It's important that you choose something you'll love!
This trick would also help with cuffs that are rough and might chafe your wrists. If your family member complains about their jacket cuffs irritating them, then you could add some sweater cuffs for a soft alternative.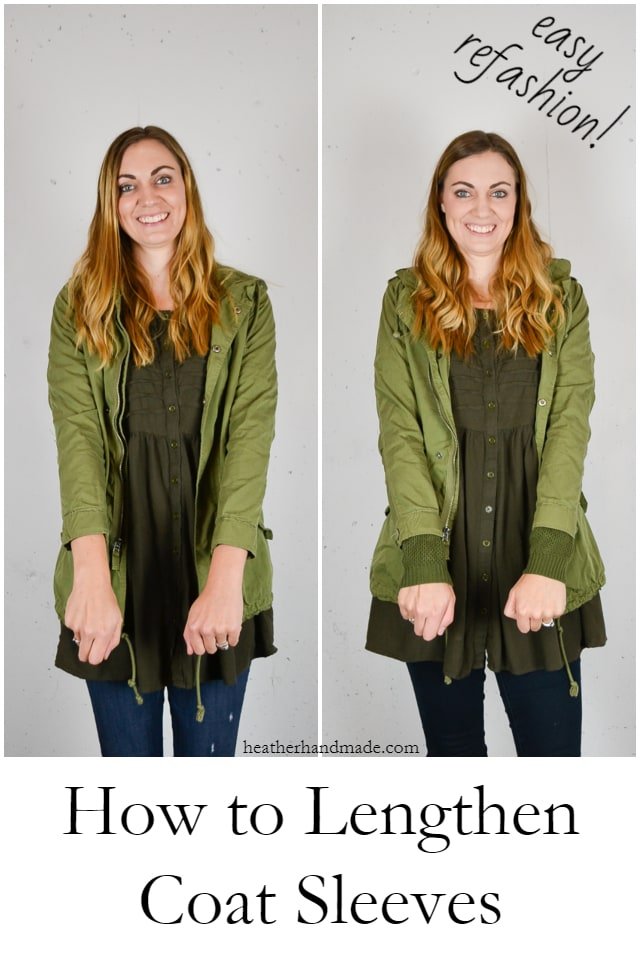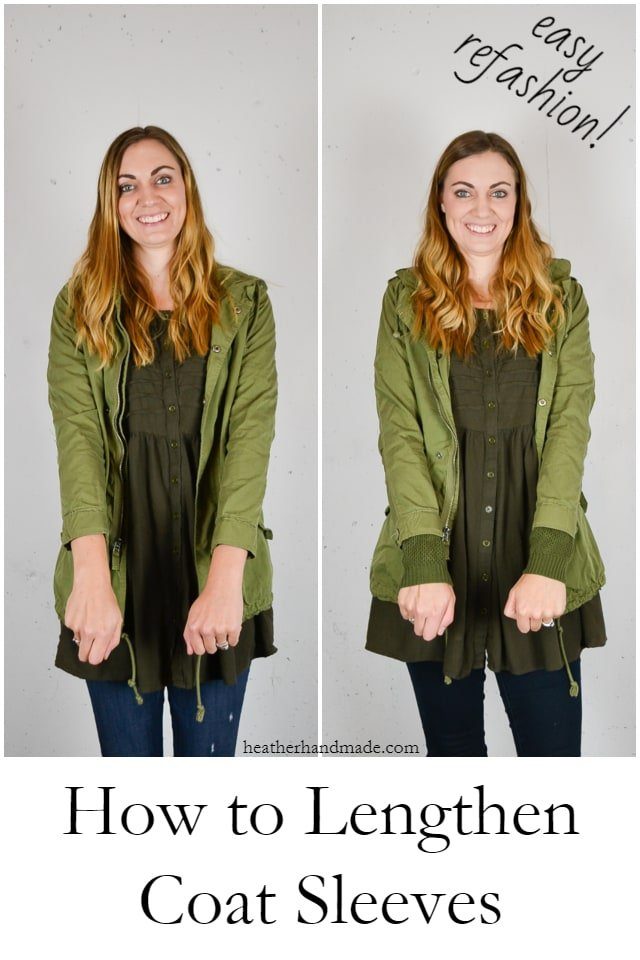 My brother gave me this idea, and I did it to one of his jackets. Then I did the same thing to a jacket that I wore while I was pregnant. I had thrifted this jacket and just needed a little bit of length, and this trick was the perfect solution.
This is a version I did for my brother. The black on black looks really nice. He only needed a small amount to lengthen his jacket sleeves.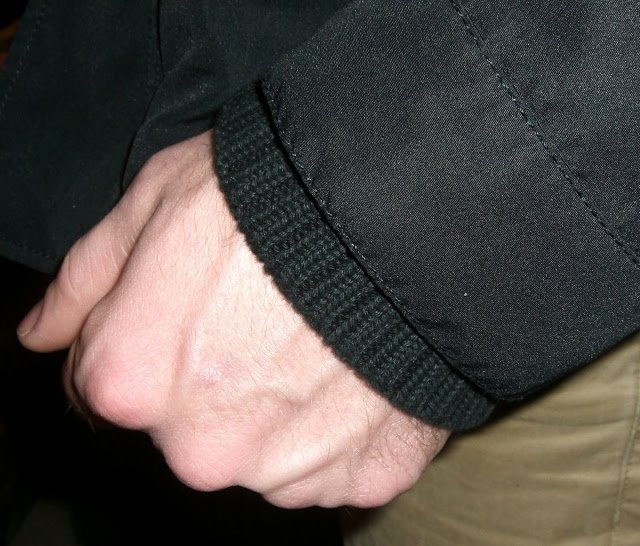 How to Lengthen Sleeves of a Jacket or a coat
Supplies
Jacket with short sleeves
Matching or contrasting sweater you don't mind cutting up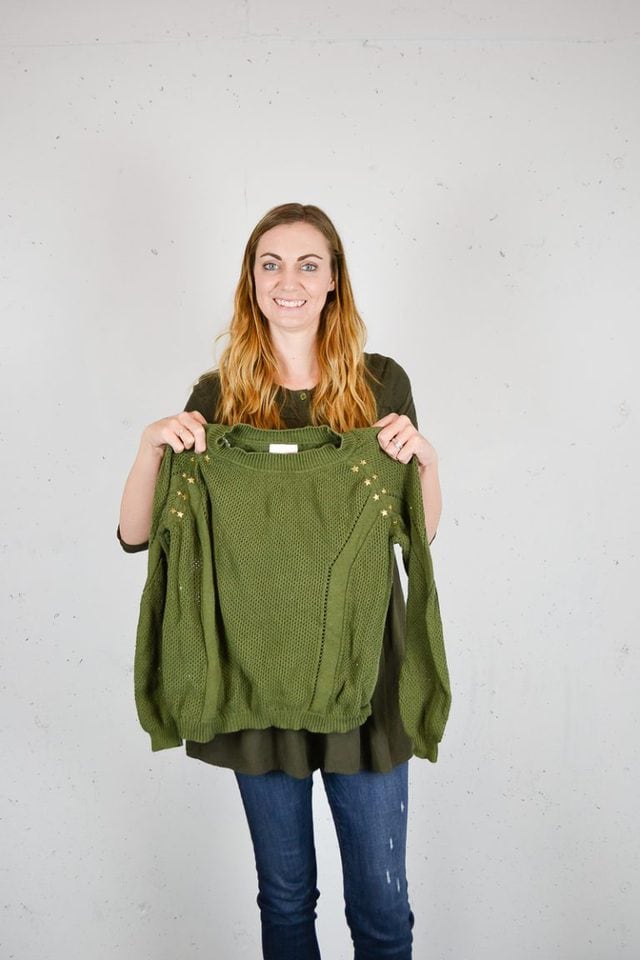 Measure the amount you need from your wrist to the top of the cuff.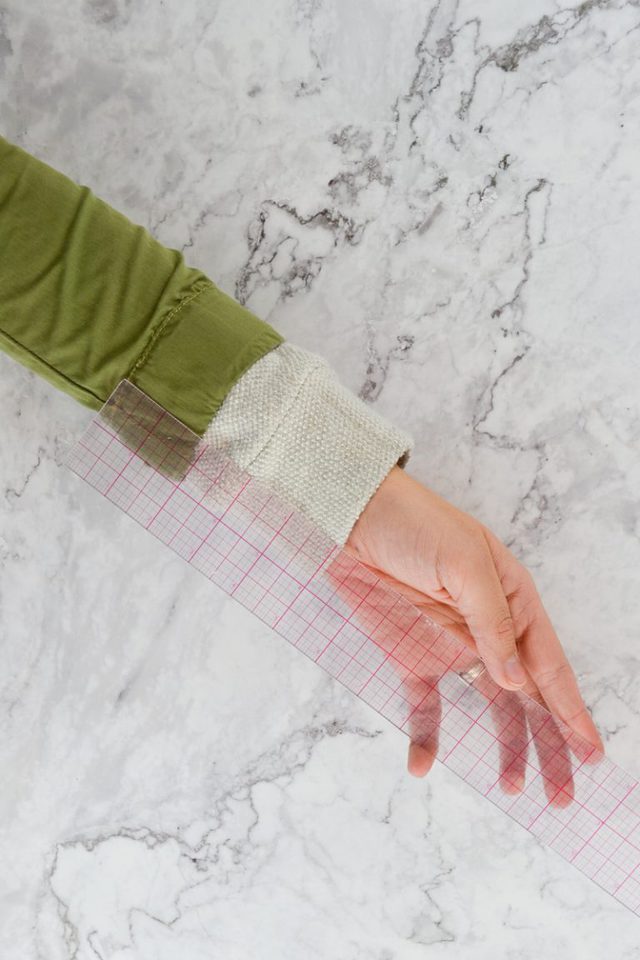 If your jacket doesn't have a cuff then measure from the top of the placket (where the buttons are). In my photo below I was adding the length of the placket to the length I needed past the hem of the sleeve.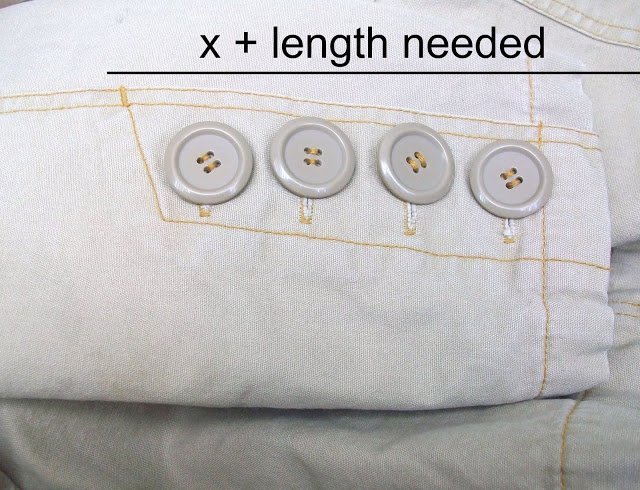 Use that measurement where to cut the sleeves of a sweater.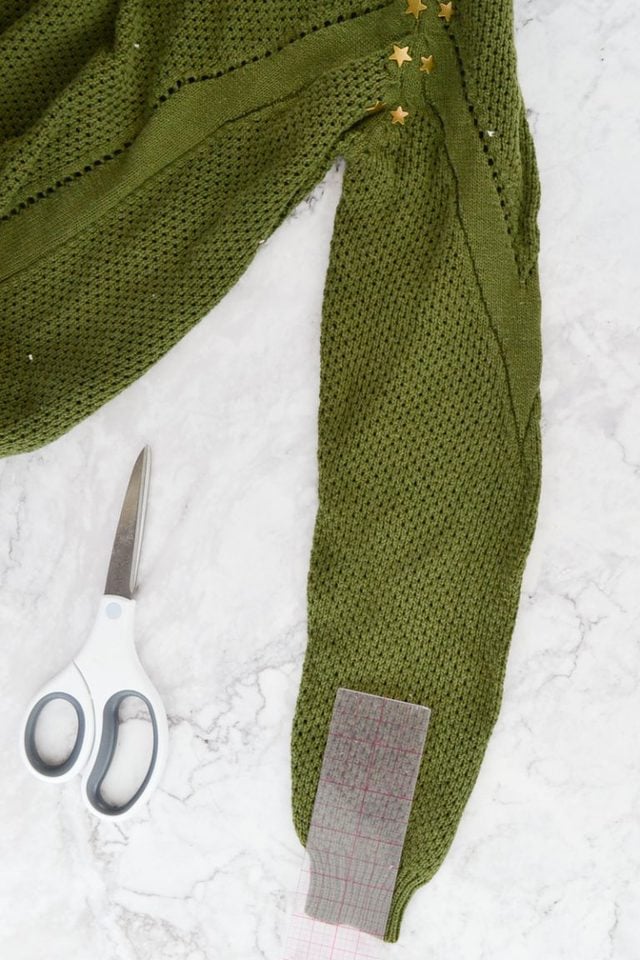 Cut both sweater cuffs the same measurement. I like to cut them at the same time so that they're equal.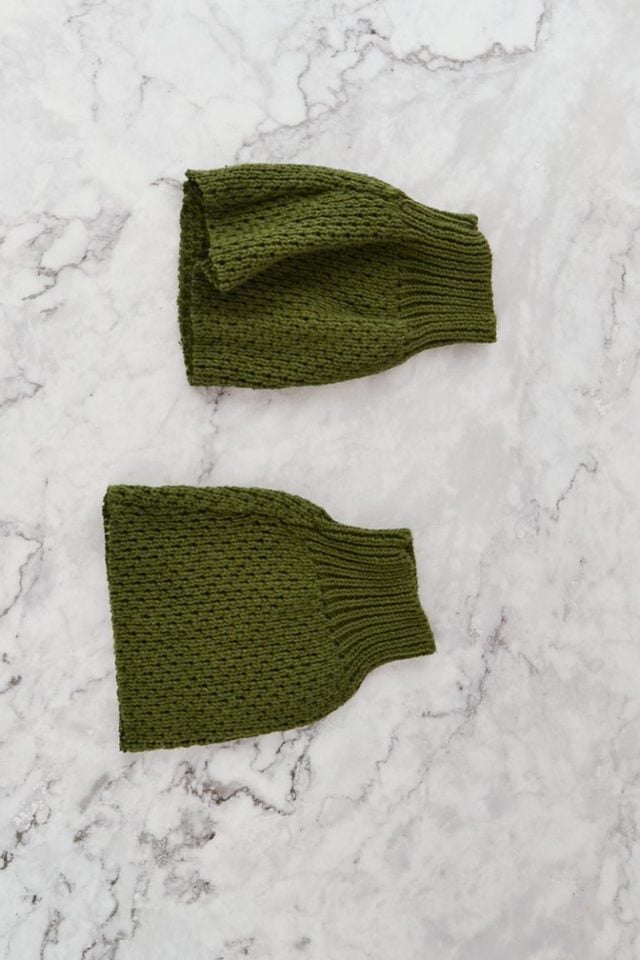 Thread a hand needle with matching thread. Use two threads for extra strength.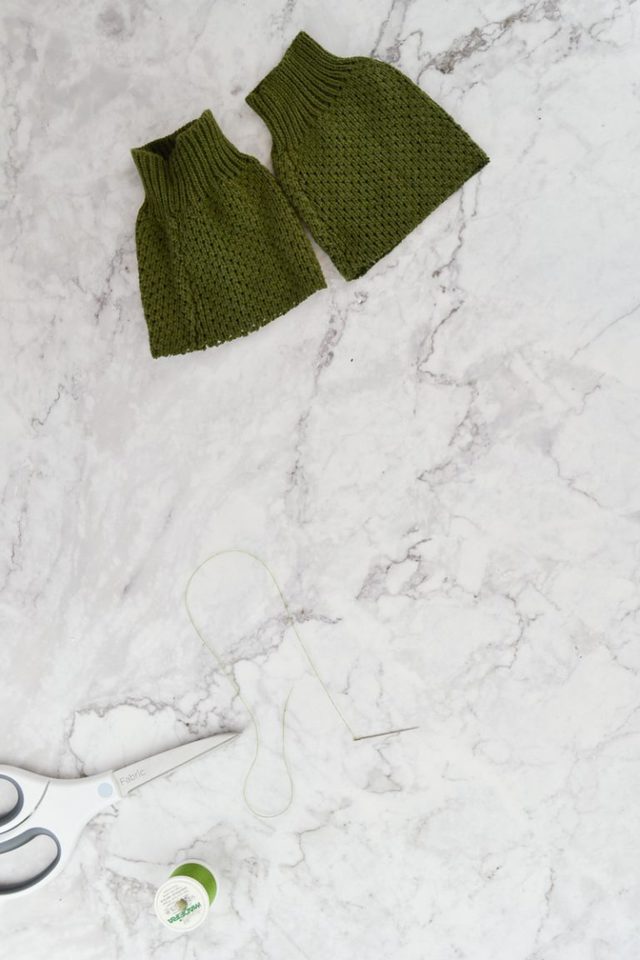 Serge or zigzag the raw edges. The olive sweater fabric was a really open weave so I opted not to zigzag or serge. Instead I put my hand stitches really close together.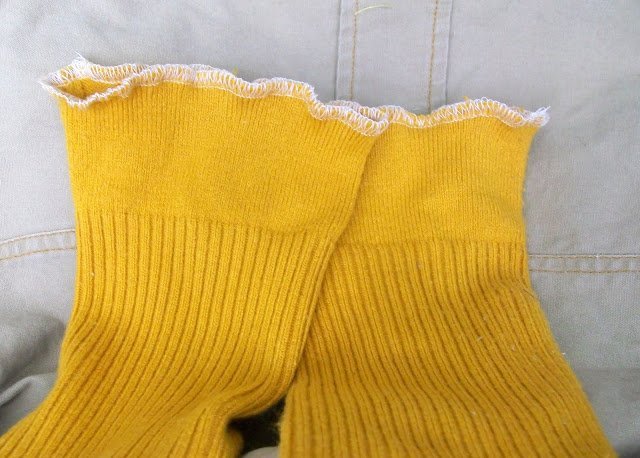 Turn the jacket sleeve right side in, and turn the sweater cuff right side in. Place the cuff around the jacket sleeve and the place where you measured before.
The sweater sleeve will probably have to be stretched out to fit around the coat sleeve. Line up the seam of the sweater cuff with the seam of the jacket.
Hand sew the sweater to the jacket sleeve. If there is lining then sew the sweater cuffs to the lining. If there is no lining then sew the sweater cuffs to the cuff.
Do your best to sew an invisible stitch by only catching a couple of threads on the jacket.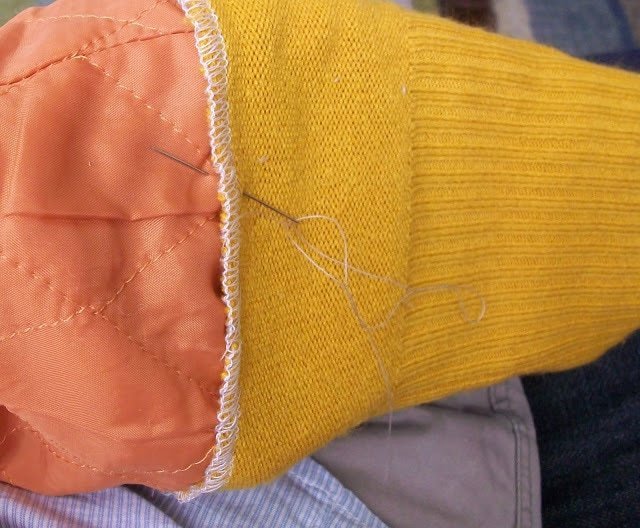 Tie the thread off in a square knot. I like to sew each half of the sleeve individually to help prevent the thread unraveling all the way.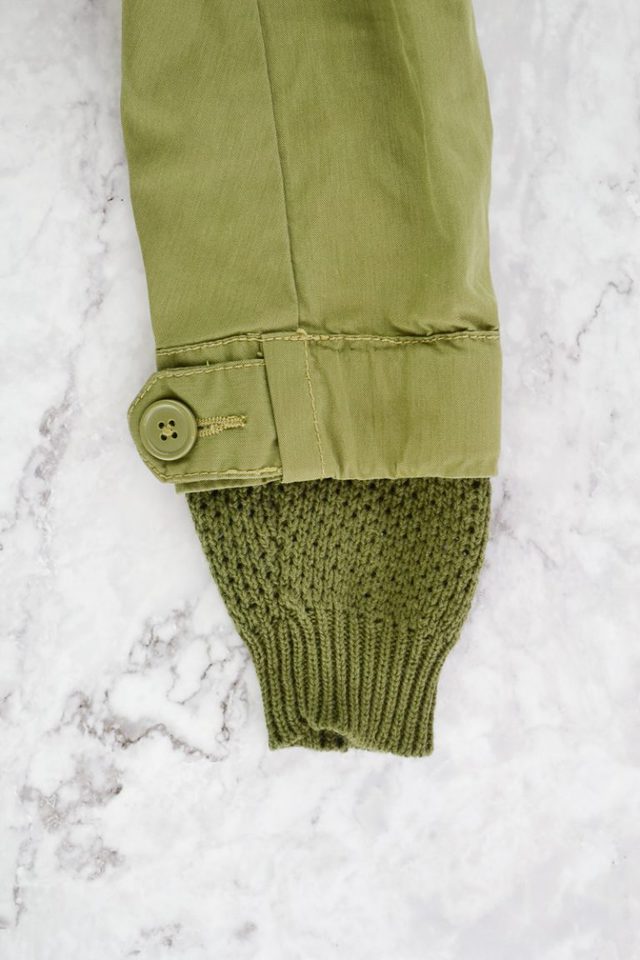 If you lengthen a jacket using this DIY tutorial, I'd love to see! Please share it on social media with the hashtag #heatherhandmade and tag me!