How to Sew a Washcloth
This post may contain affiliate links
Learn how to sew a washcloth by cutting up a hand towel. This beginner sewing project is great for saving money and the environment.
What do you do with a hand towel that has stains or holes? I usually turn them into rags, but I had a hand towel that still looked nice except for a few areas, I decided to make it into some washcloths.
I finished the edges of the washcloth in five different ways to see which way I like best. Learn the good and the bad about each method so that you can make your own washcloths!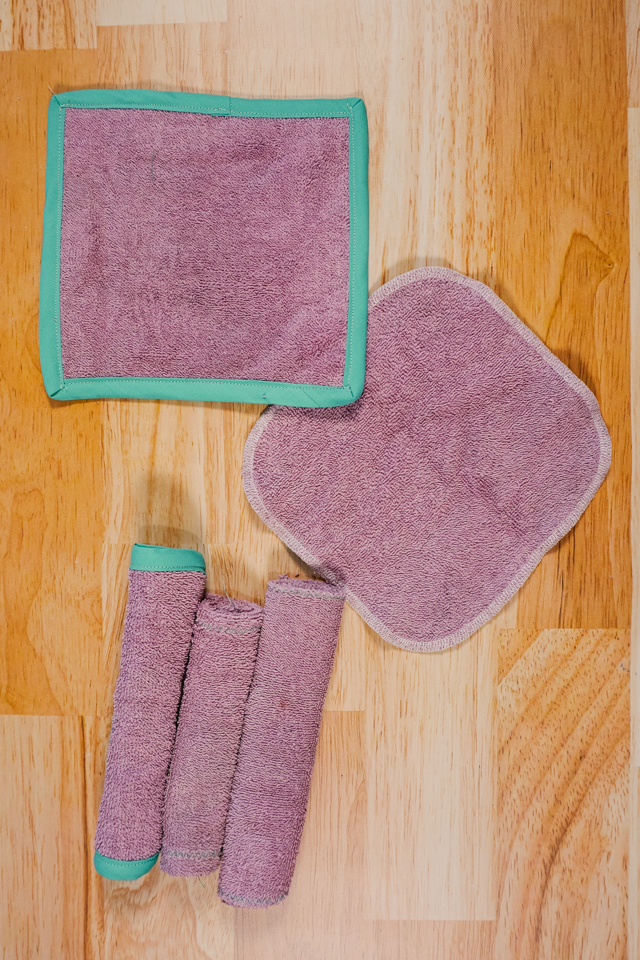 What is upcycling?
Upcycling is to reuse material to create something better than the original. I usually use this to describe when I'm sewing adult clothing into clothing for children or I'm sewing clothing into an accessory or house item.
Do you love to sew? Try one of these sewing projects: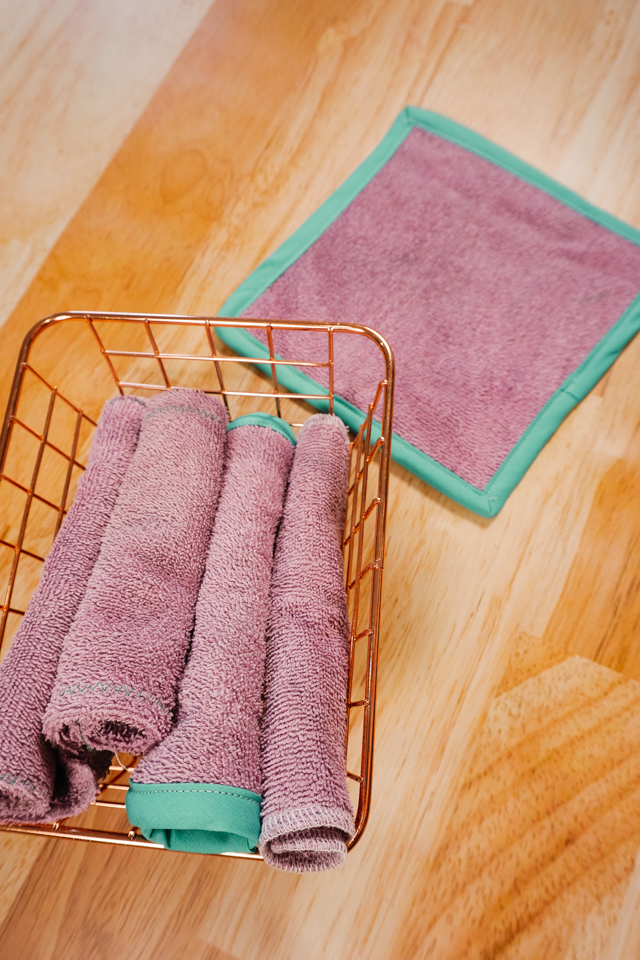 How to Sew a Washcloth
Supplies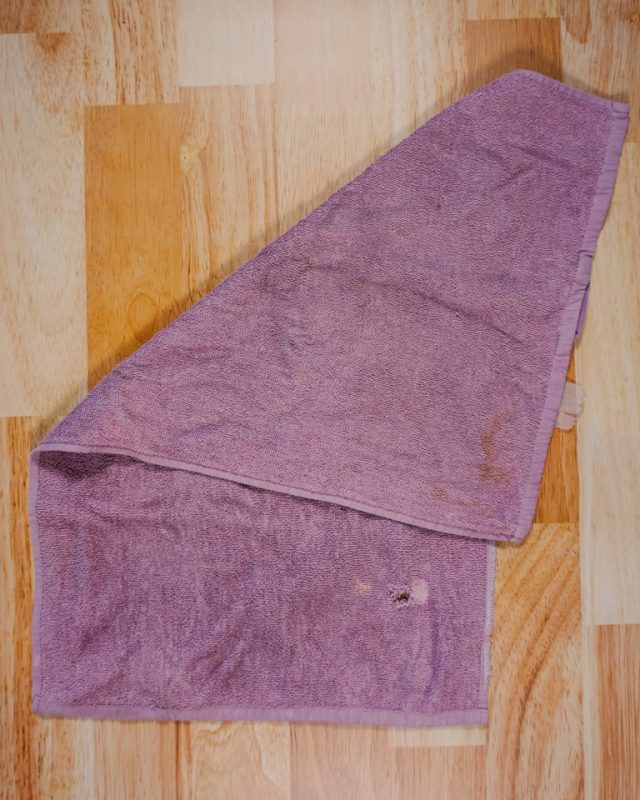 Cut all the edges and hems off of the towel. With the remaining fabric cut 4 to 5 squares. I cut out 5 squares that measured 7 inches by 7 inches. That's a little smaller than average for a washcloth, but I was making the most of the towel.
I finished my five washcloths in five different ways: two with bias binding, two with zigzag stitches, and one with a serger. Read below to see what I liked and didn't like about each.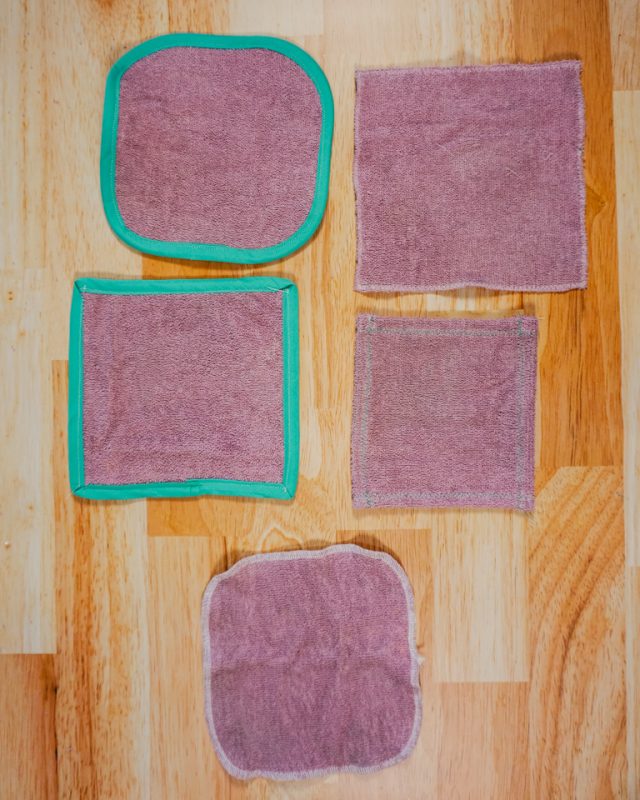 Serger finish with curved corners
This was by far the fastest way to finish the washcloth. The curves made the corners easy and fast.
It is not the best looking, but if you used matching thread it would look even better. This one requires a serger, and the curves make the washcloth a little bit smaller.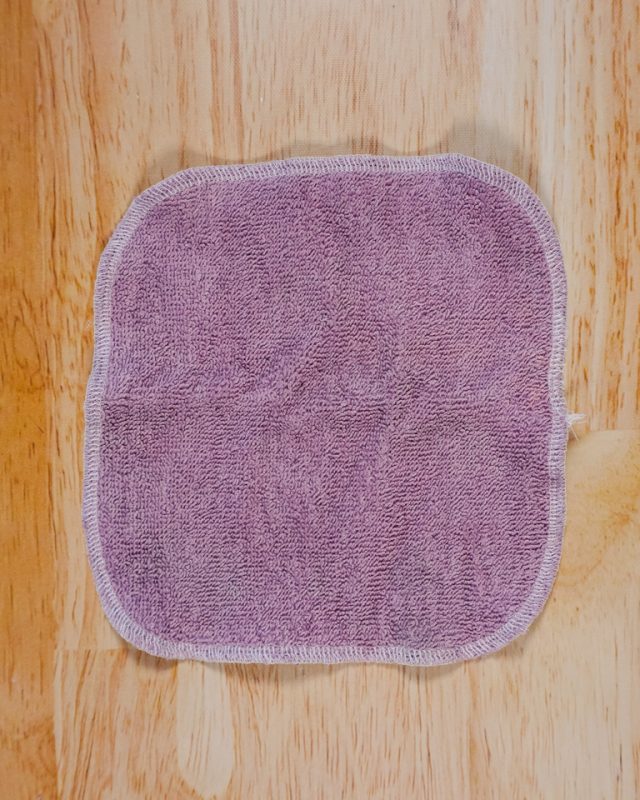 Bias Binding with Square Corners
This version looks the best, and it keeps the washcloth the largest. I love the contrast of the turquoise bias binding against the purple towel.
This washcloth was the slowest since I had to stop and do every corner. If I were to make washcloths as gifts (like for a baby shower), I would do this slow version since it looks so good.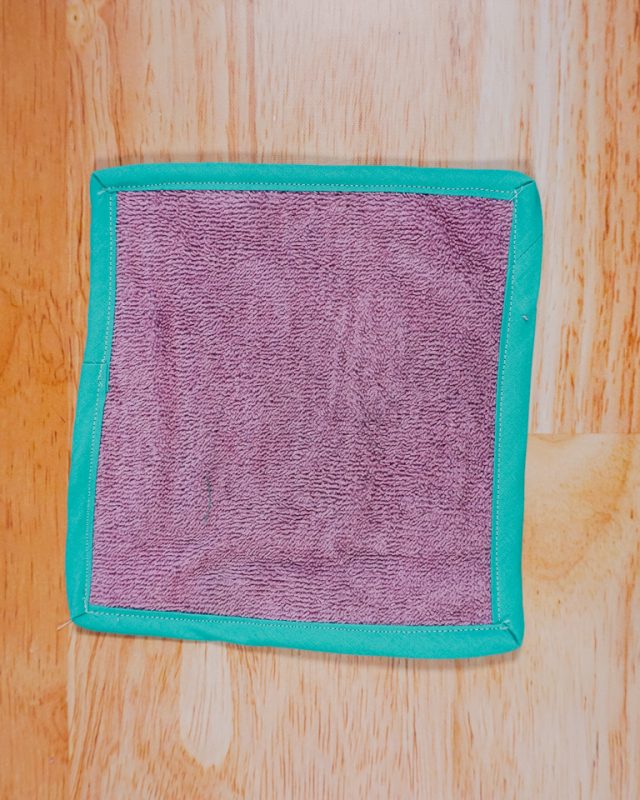 Bias Binding with Curved Corners
I love the look of this washcloth, and it looks the second best. The only drawback is that the curves make the washcloth a little bit smaller. I still love the contrast of the bias binding against the towel.
This washcloth was faster than the other bias binding washcloth since I could just keep sewing around the corner without stopping. If I had a bigger washcloth to start with, I might choose this option for gifts.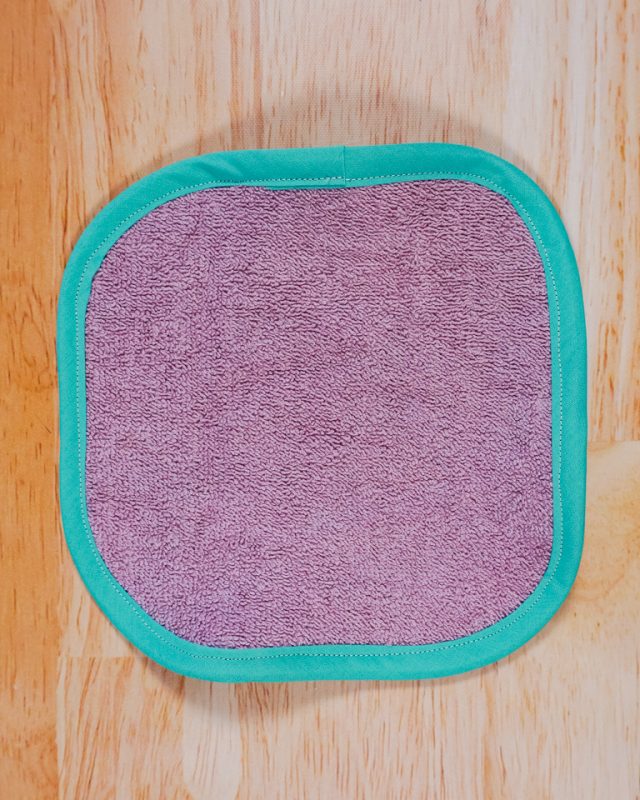 Zigzag Stitch with Square Corners
This washcloth was the fastest and easiest since it's just a zigzag stitch on each side, but it's the worst look of them all. It's not that it looks bad, it just doesn't look all that nice.
I thought the colorful thread would help it look better, but the green just blends in with the purple. I do a zigzag stitch for any towel I turn into a rag, so that's how I'll keep using it.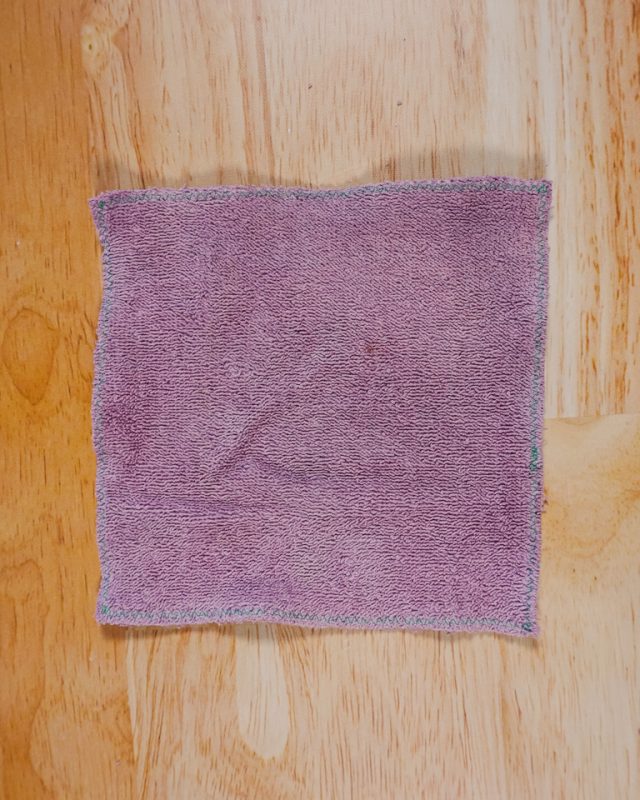 Zigzag hem with Square Corners
I loved the look of this washcloth especially with the white stitching against the purple. I folded two sides over 1/2 inch and sewed a zigzag stitch along the edge. Then I folded the other two sides over 1/2 inch and sewed them with a zigzag stitch. It got a little bulky at the corners, but it wasn't too bad.
This washcloth was fast, and I liked that I could do everything on my sewing machine. The one drawback is that you lose a lot of the size when you hem all four sides. If I had started with a bigger washcloth size, then this would have been a good option.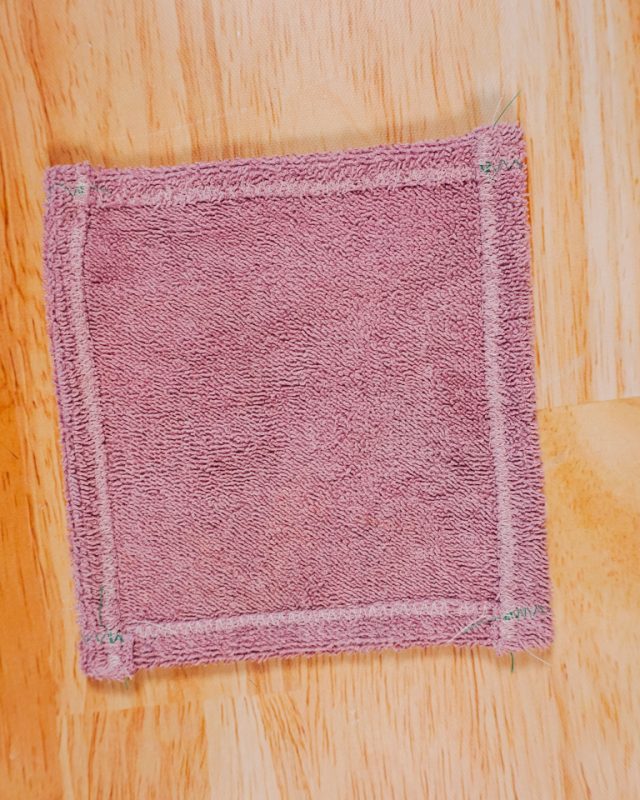 Which version is your favorite?
If you make something using this sewing project, I'd love to see! Please share it on social media with the hashtag #heatherhandmade and tag me!