How to Line a Lace Dress
This post may contain affiliate links
Learn how to line a dress for modesty and coverage you are comfortable with. Line the bodice of a lace dress or the sleeves of a lace dress.
I love wearing lace and sewing with lace. Lace has such a beautiful texture and can be so feminine. And there are so many different styles of lace!
Often dresses made from lace have parts that are lined and parts that are unlined. I'll teach you how to line a lace dress so that it looks complete!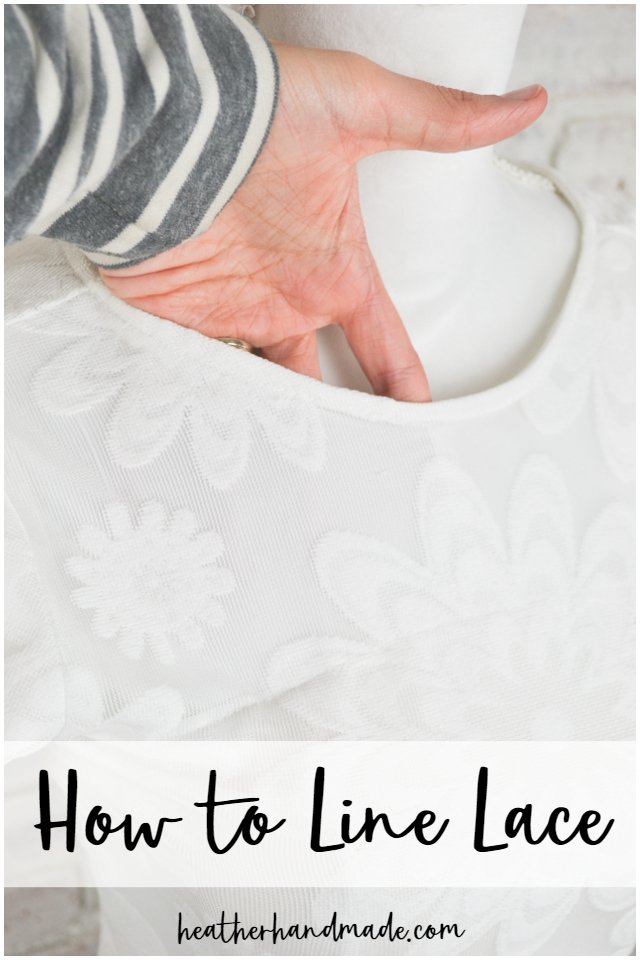 The hardest part of this project is finding the right fabric that closely matches the lining in color, weight, and type of fabric.
I usually take my dress to the closest big box fabric store and hold up the lining to lots of different fabric. I check for stretch or no stretch, weight, drape, hand, and color.
Do you love to alter and refashion? Try some of these sewing projects:
How to Line Lace
Supplies
Dress with unlined lace parts
1/2 a yard or more of fabric that closely matches the lining in color, weight, and type of fabric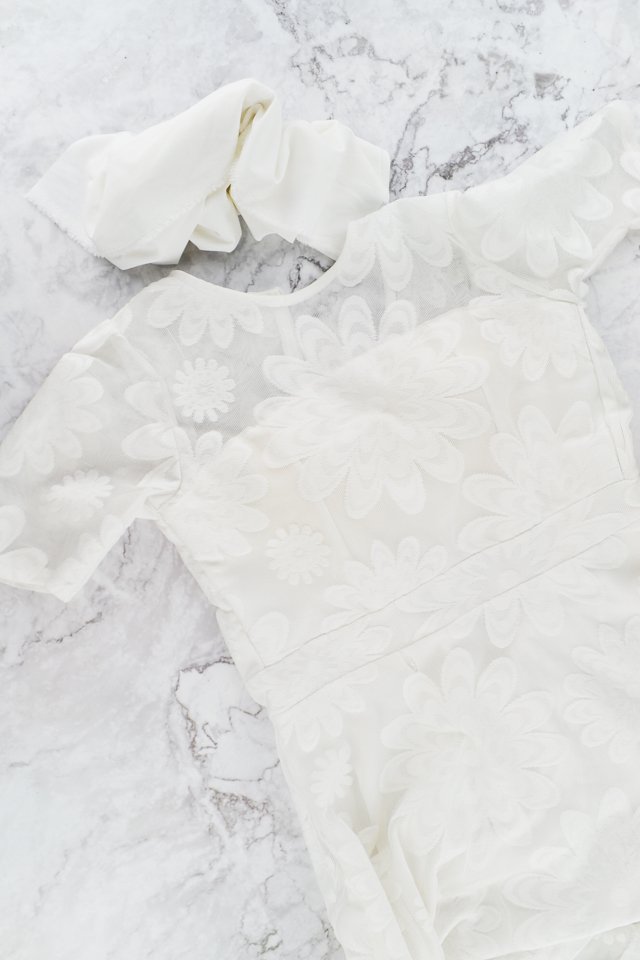 Do the best you can to trace the unlined lace to make a pattern piece. I usually fold the unlined lace and then trace half.
Make sure to add seam allowance where there will be seams.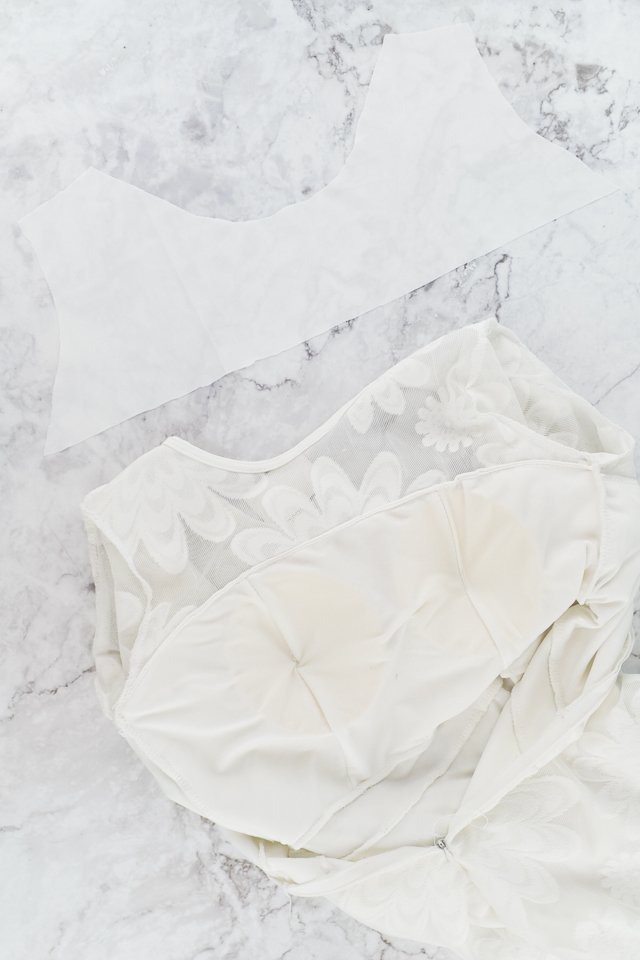 Do the front and the back.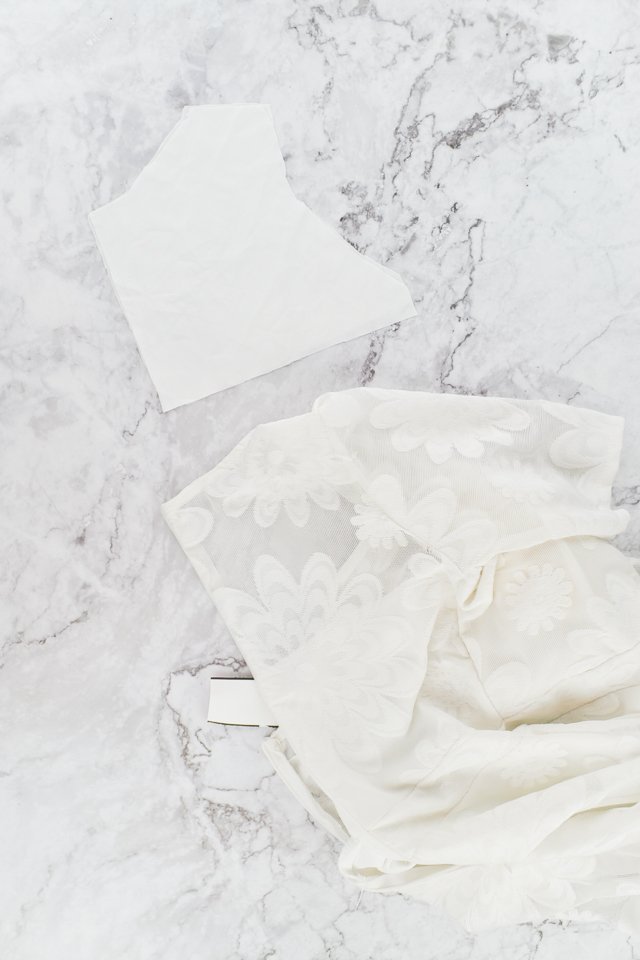 Fold the sleeve in half to trace the lace sleeve.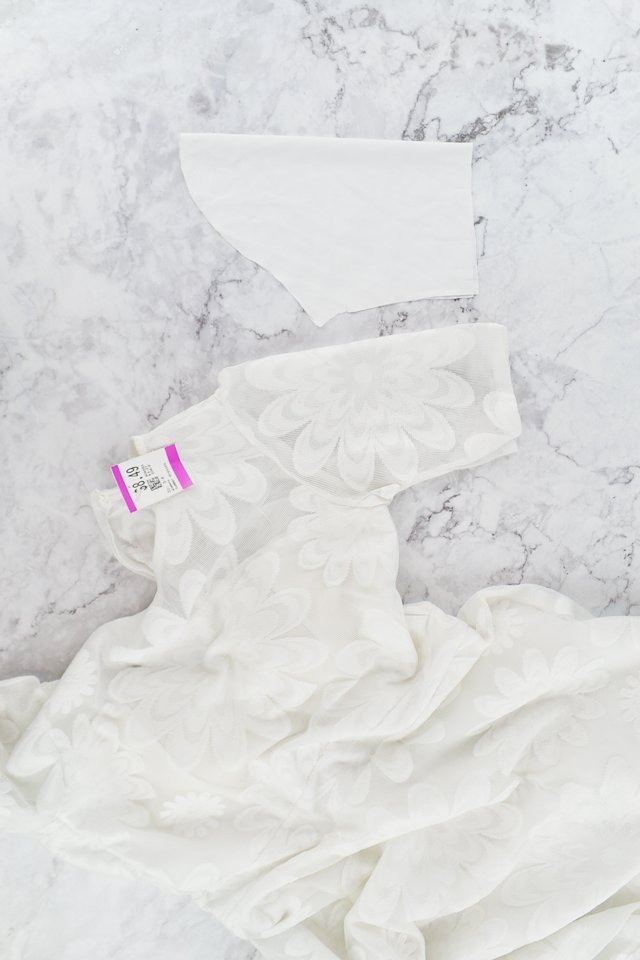 Sew the side seams and shoulder seams together with the decided seam allowance. Finish the edges.
Sew the sleeves into the bodice and finish the edges.
Finish the edges of the outer edge (like the neckline, center back, and bottom edge) of the new lining piece.
Pin the new lining into the unlined section. Decide if you can topstitch it in or if it needs to be hand stitched.
This dress had topstitching around the neckline so I machine stitched around the neckline following the original stitching.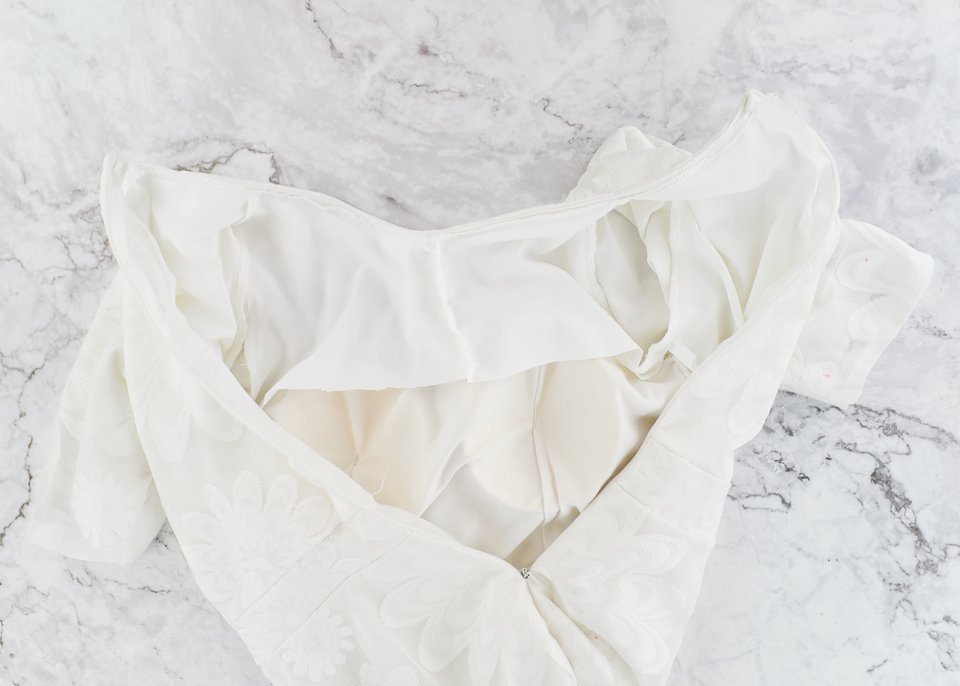 Once the neckline is sewn in pin the bottom edge to the original dress lining and hand stitch in place.
My dress had a center back invisible zipper so I folded my lining in and hand sewed the fold to the zipper tape.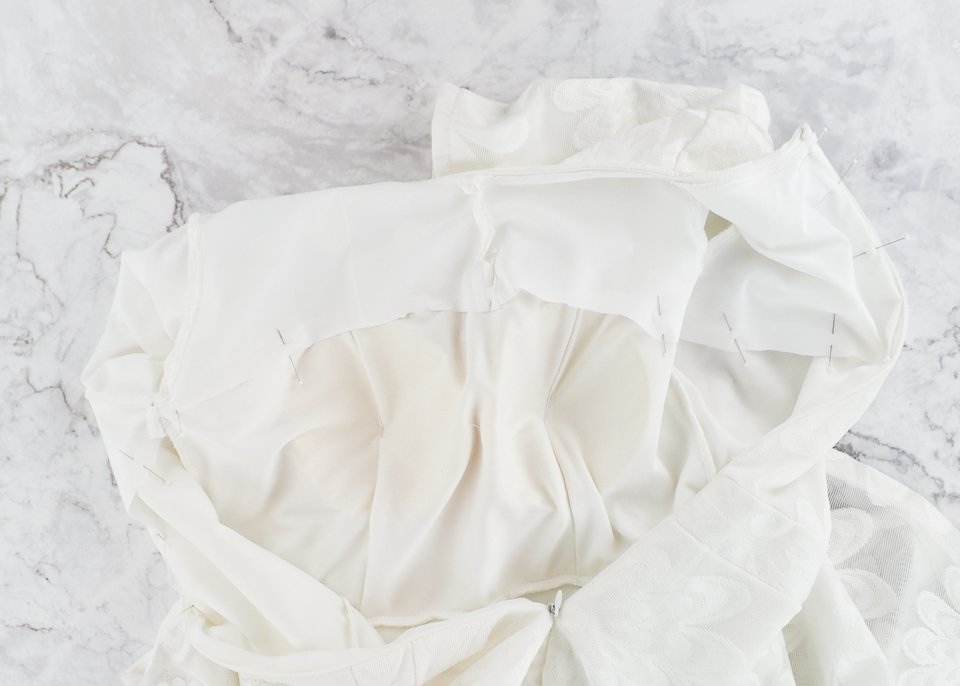 Topstitch the sleeve lining in place by sewing over the original hem.
Give it a good press to keep everything in place.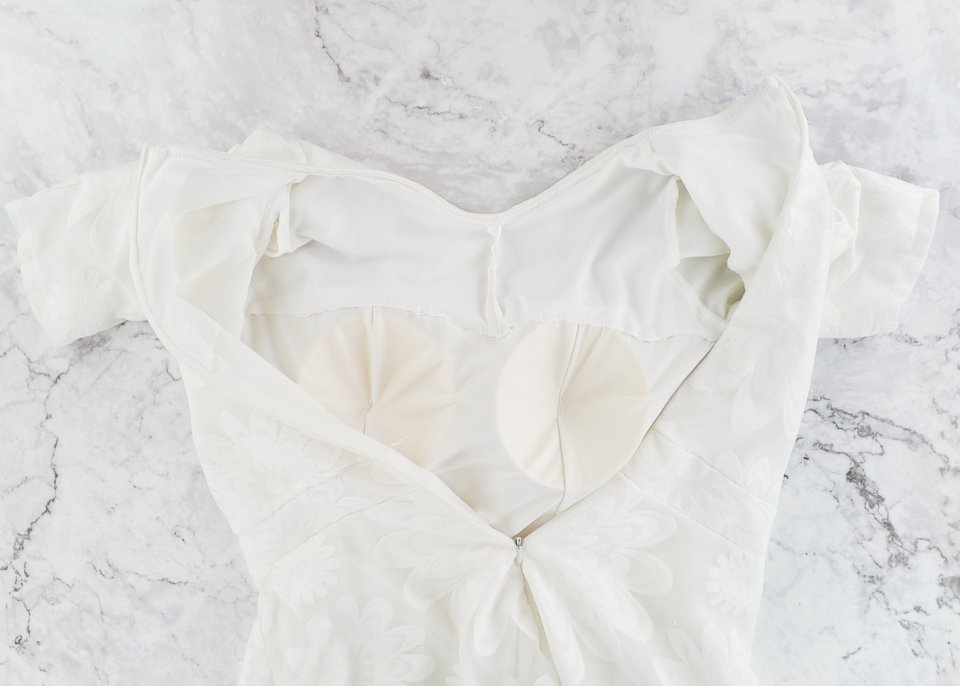 If you make something using this sewing project, I'd love to see! Please share it on social media with the hashtag #heatherhandmade and tag me!