How to Sew Lace
This post may contain affiliate links
Learn all about how to sew lace to make beautiful handmade clothing. These sewing tips work for sewing and altering lace dresses.
Lace is such a beautiful fabric, and there are so many beautiful lace fabrics to buy and sew. When I work with lace, I usually make a dress or a top. Sometimes I alter lace dresses for me or clients.
Lace is such a delicate fabric that you need some tips and tricks to be able to sew and work with it. I've gathered all the information to make lace easier to sew.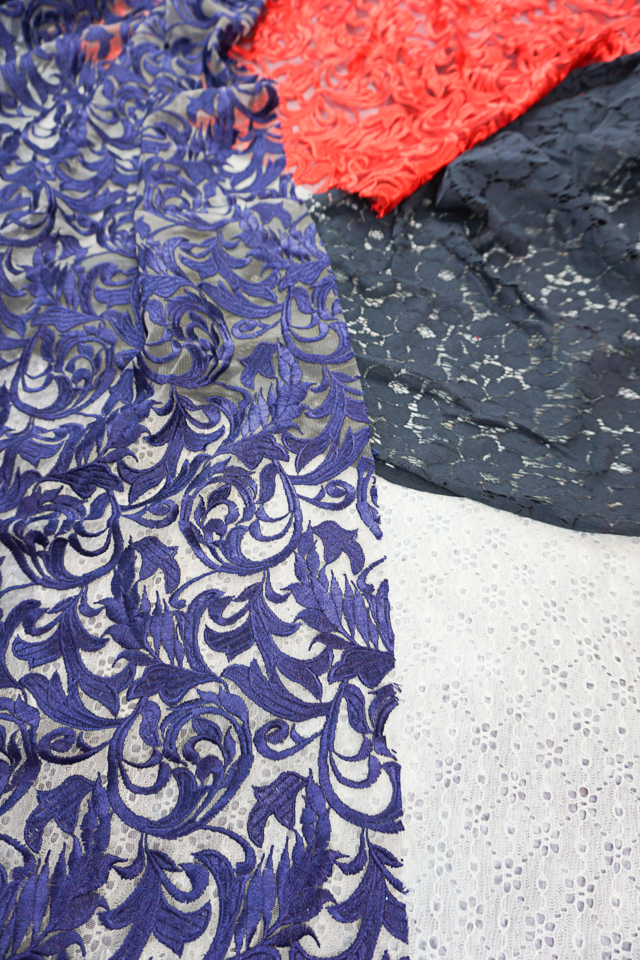 different kinds of lace
Lace is a delicate, lightweight fabric made of fabric and thread in an open weave pattern made by machine or by hand.
There are several different kinds of lace. Lace can be woven or embroidered. Lace can be different colors and different thicknesses.
If you need a refresher, all about fabric to learn the basics.
How to Sew Lace
Use fine sewing pins or clips
Most lace is a fine and lightweight fabric, so you don't want to use really thick pins. I usually use fine glasshead sewing pins.
If the lace has a lot of holes and the pins won't stay in place, then I use clips. The clips can grip the fabric even with the holes.
Use sharp sewing machine needles
Lace is lightweight and delicate, and thick needles can rip through it. Use a sharp or universal sewing machine needle in a thin size, 70/10, to protect the lace.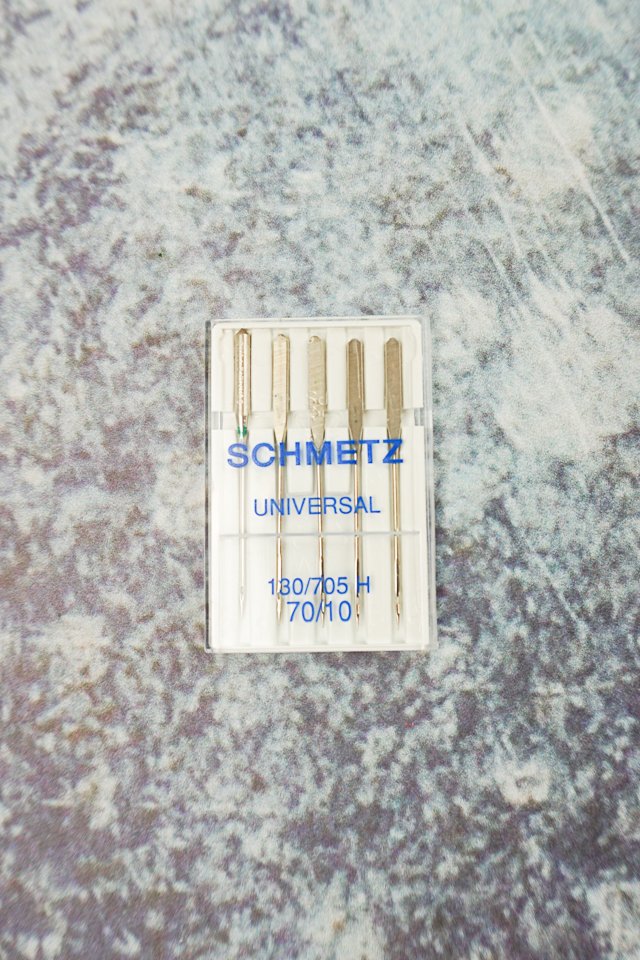 Use a press cloth
Since there is stitching on the lace, there might be different types of fibers within the fabric. Use a press cloth when pressing to protect the different fibers and all the details of the lace.
I use either a piece of square muslin with finished edges or I have a teflon sheet that I sometimes use.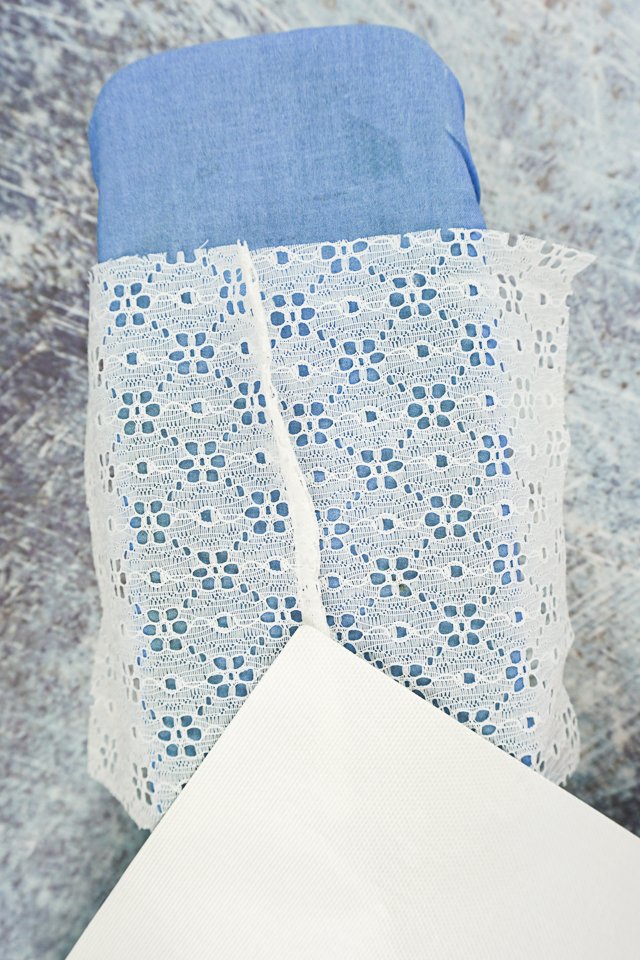 Sewing A Seam on Lace Fabric
There are two options for finishing the edge of the lace fabric.
Sew a French seam
A French seam is a seam that finishes itself, but it's a couple of extra steps. The raw edge is enclosed inside a fold.
To sew a french seam start by sewing a 3/8 inch seam with WRONG sides together.
Trim the seam down to 1/8 inch.
With RIGHT sides together, sew a 1/4 inch seam.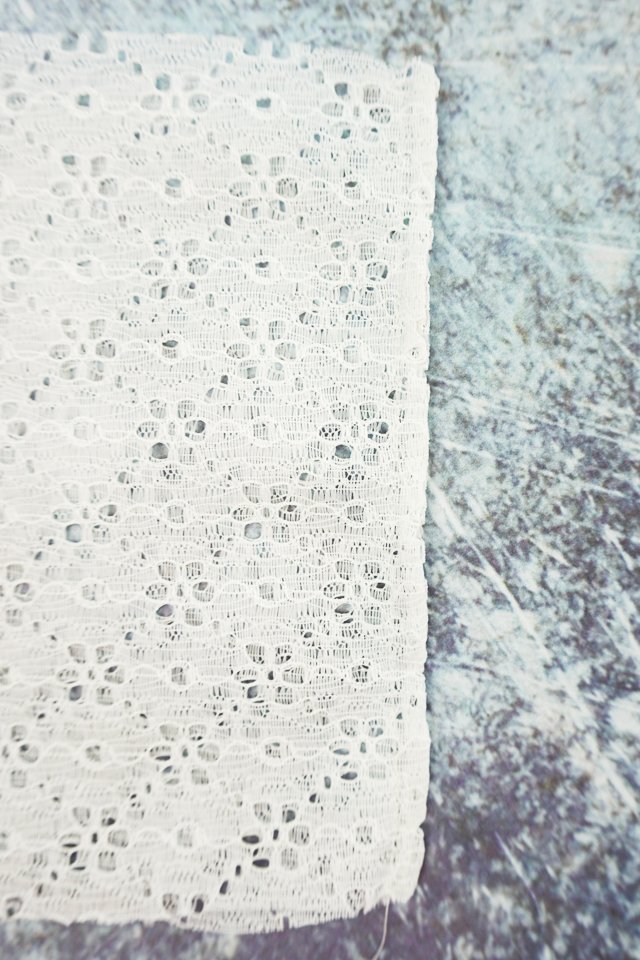 The raw edges will not fray, and the seam will be beautiful inside and through the holes from the outside.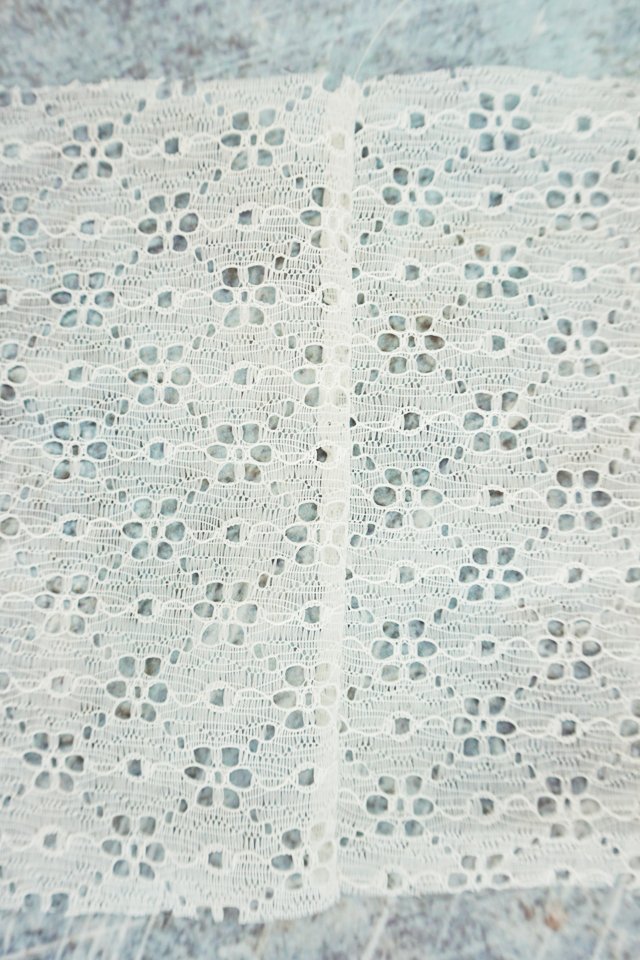 Serge edges with matching thread
Sew the seam as you normally would and finish the raw edges by serging with matching thread. This works well on lace that is fairly filled in.
It won't work as well with lace with an open weave since you'll see the serging through the holes.
Lining Lace
Since lace has holes it will need to be lined for coverage. You can do this by making a separate lining or sewing the lace onto the lining.
Hemming Lace
There are lots of different ways to hem lace. Here are four ways to hem lace, and there more ideas down below.
To use the scallop edge change grainline
If you change the grainline of a sewing pattern, you can use the scalloped edge as the hem.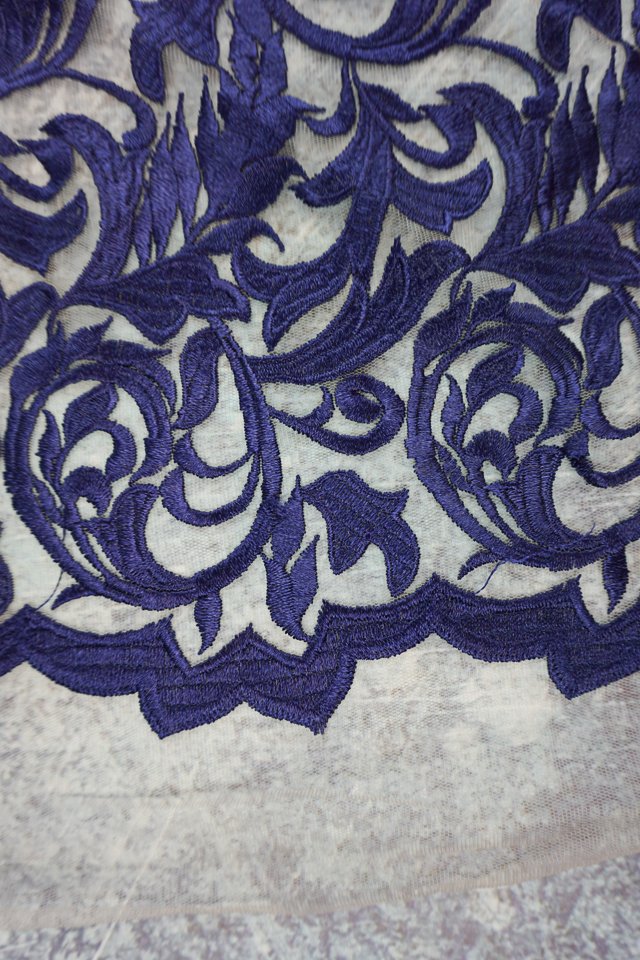 Cut the scallop edge to sew on
Cut the scalloped edge off of the lace and resew onto the edge. That is my favorite way to finish the neckline of a lace dress.
When appliquing lace with beads and sequins, remove the sewing machine foot
To prevent the thread from being sucked into the throat plate
One thing that makes lace hard to sew is that since it's so lightweight it can easily get sucked down into the throatplate.
When backstitching hold threads
When you start sewing and you backstitch, hold onto the threads to keep the fabric from being sucked down.
Skip backstitching, hold threads, and tie off
Instead of backstitching just sew a seam. Tie off the end of the stitch line to prevent it from coming undone.
Place a piece of tissue paper next to edge
Place a piece of tissue paper under the edge of the fabric. Sew as normal with a backstitch. The tissue paper will prevent the fabric from being sucked down into the throat plate.
Sew slowly
To keep the integrity of the lace, sew slowly. Don't try to sew too fast as it can warp the lace or it can shift as you sew. Once you get more comfortable you can sew faster.
Looking for sewing projects that use lace fabric? Check out one of these:
If you make something using this sewing project, I'd love to see! Please share it on social media with the hashtag #heatherhandmade and tag me!