Tips to Sew Sweater Fabric
This post may contain affiliate links
Learn all the tips to sew sweater fabric with a sewing machine and serger so that you can sew your own sweaters, hats, and cardigans.
During the winter I love sewing with sweater knit fabric. I love the chunky warm sweater fabric and the lightweight loose sweater fabric. I had a problem sewing knit fabric when I first started working with it.
After practicing with knit fabric and with sweater knit fabric I learned some great tips and tricks to make it easier. Learn all the tips to sew sweater knit fabric so that you can sew your own clothing!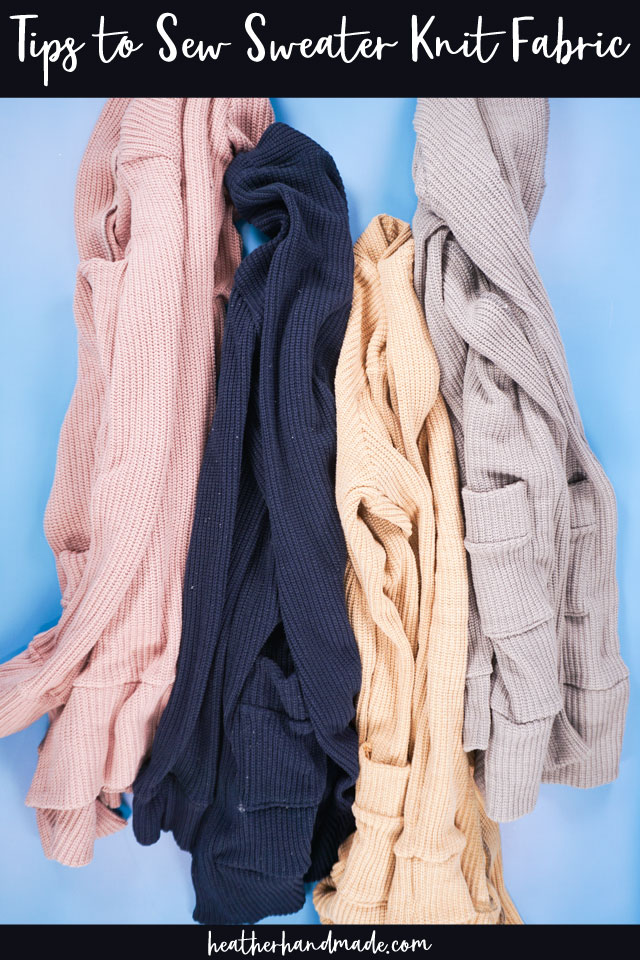 Want to learn how to sew? Try some of these tutorials:
Tips to Sew Sweater Fabric
Sweater knit fabric can come in all different colors, prints, weights, and hands. Sweater fabric can be lightweight or heavyweight and it can be tightly knitted or loosely knitted. The most common and easiest to find sweater fabric is Hacci knit fabric.
Before cutting and using the fabric wash and dry it the way you would treat the finished garment.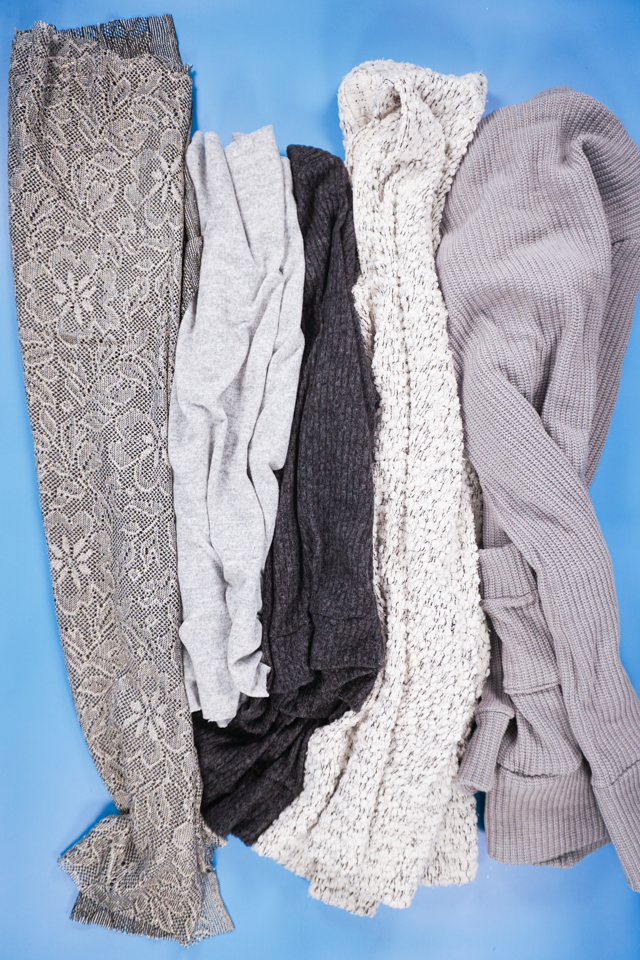 To cut out sweater fabric use a rotary cutter and cutting mat. Hold the pattern down with patterns weights.
Cut any notches extra large so that the fabric doesn't unravel or loops pull apart.
If using a loosely knitted fabric, then extra seam allowance. This will give the fabric extra substance to not come undone.
Use pins or clips when keeping sweater knit fabric together.
When you pick up and move the sweater fabric handle it carefully and softly. Most sweater knit fabrics are delicate.
When you sew the sweater knit fabric with a sewing machine use jersey or stretch needle. Also, use a walking foot if you have one.
When sewing the sweater knit fabric sew with either a zigzag on a sewing machine or with a serger. The fabric needs to be able to stretch with the stretch of the fabric.
Finish the seam allowance with either a zigzag on a sewing machine or with a serger.
Press the fabric gently with just the tip of the iron.
If the fabric is loosely woven and the seam allowances can be seen through the holes, then finish the edges with knit bias binding. This will strengthen the seam and keep the insides pretty.
When sewing seams that are cut on a crossgrain, stabilize seams with elastic to keep them from stretching out.
When hemming sweater knits, one way is to hem with a cuff and waistband. This will make the item look the most like a ready-to-wear garment.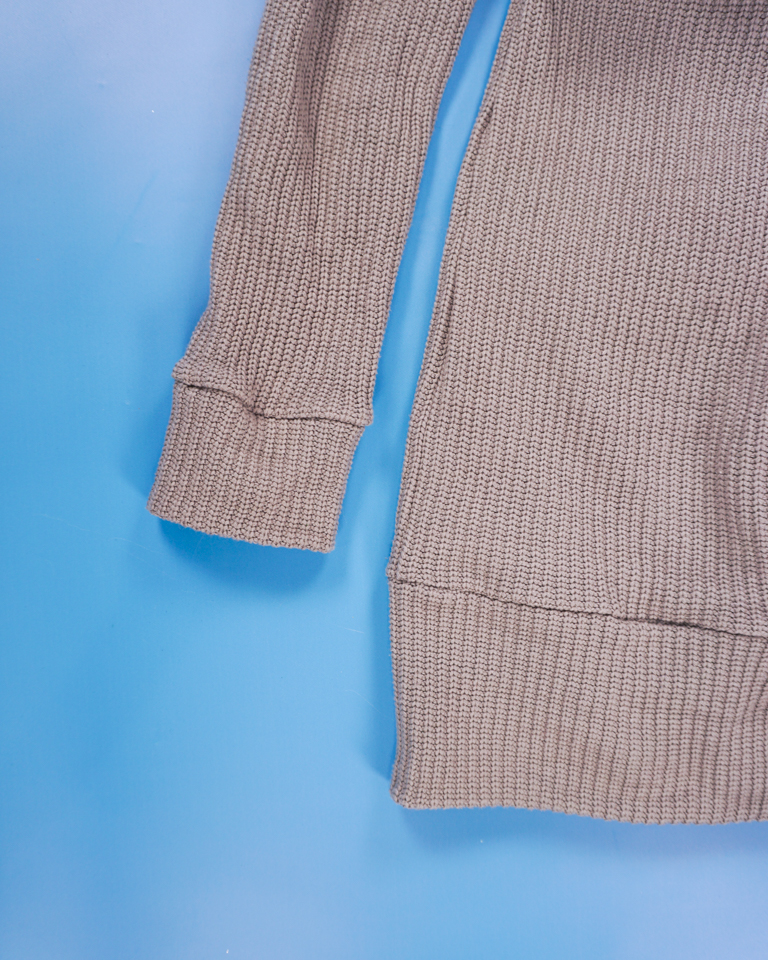 If you don't want to add cuffs or waistbands, you can hem with soft stretch hem tape and a twin needle for a nice clean finish.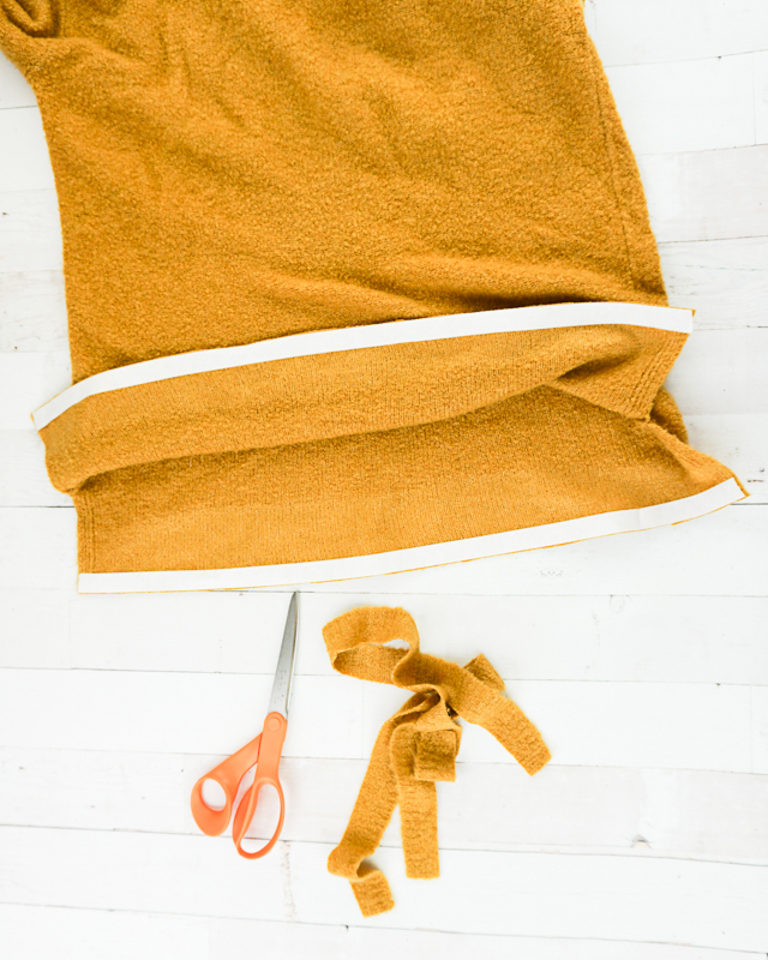 If you make something using this sewing project, I'd love to see! Please share it on social media with the hashtag #heatherhandmade and tag me!