Tips to Sew French Terry Fabric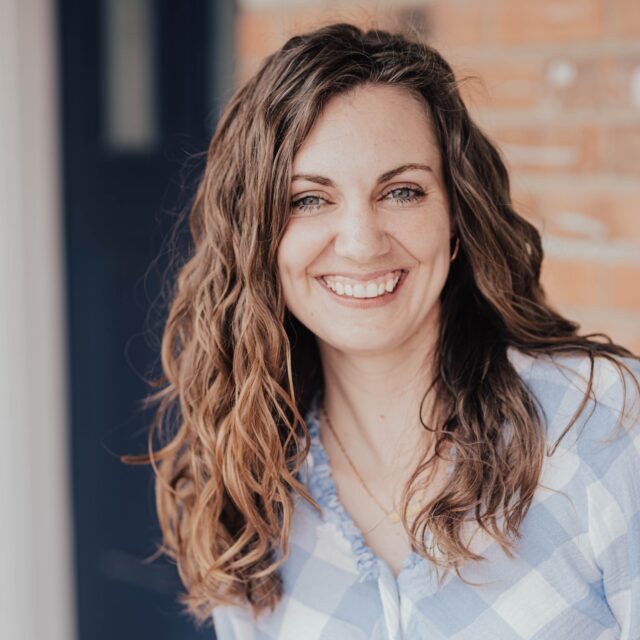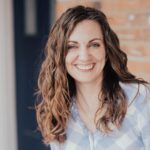 This post may contain affiliate links.
French terry is a great fabric to sew and wear, and it comes in lots of weights and fibers. Learn how to sew French terry fabric and how to care for it.
One of my favorite fabrics to sew and wear is French terry. When I first heard about it years ago I thought everyone was talking about fabric used for towels. Now that I know more and have used lots of different kinds, I can teach you tips to sew French terry!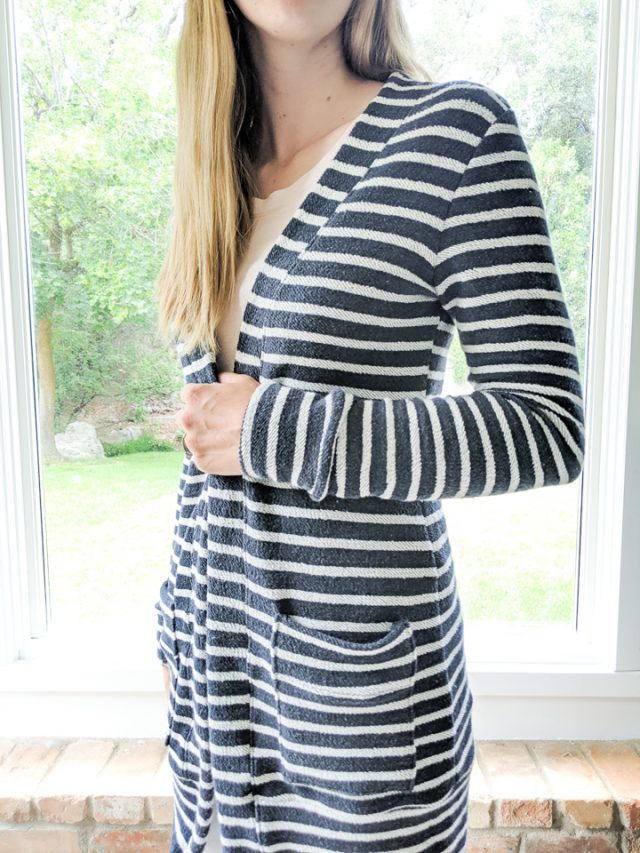 What is French Terry?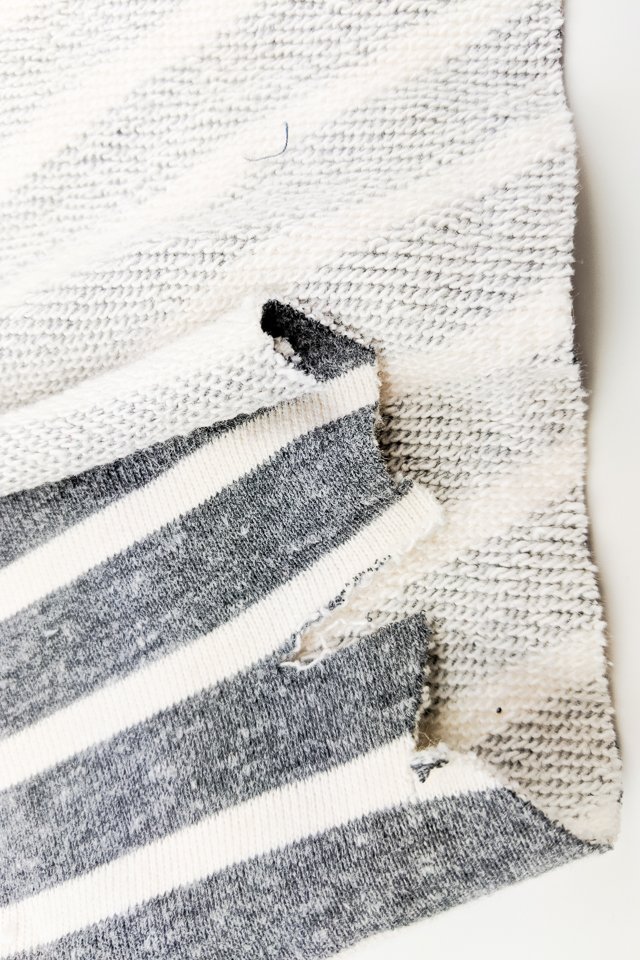 French terry is a knit fabric and not a woven fabric. The front of the fabric is a single knit jersey. The back of the has lots of loops across the whole fabric. The loops are really good at holding the warm air next to your skin keeping you warm.
French terry is a great fabric for Fall, Winter, and Spring. The stretch makes it comfortable to wear and the loops along the back keep you warm.
The print is usually on the right side of the fabric, but sometimes it's on the loop side like the fabric below.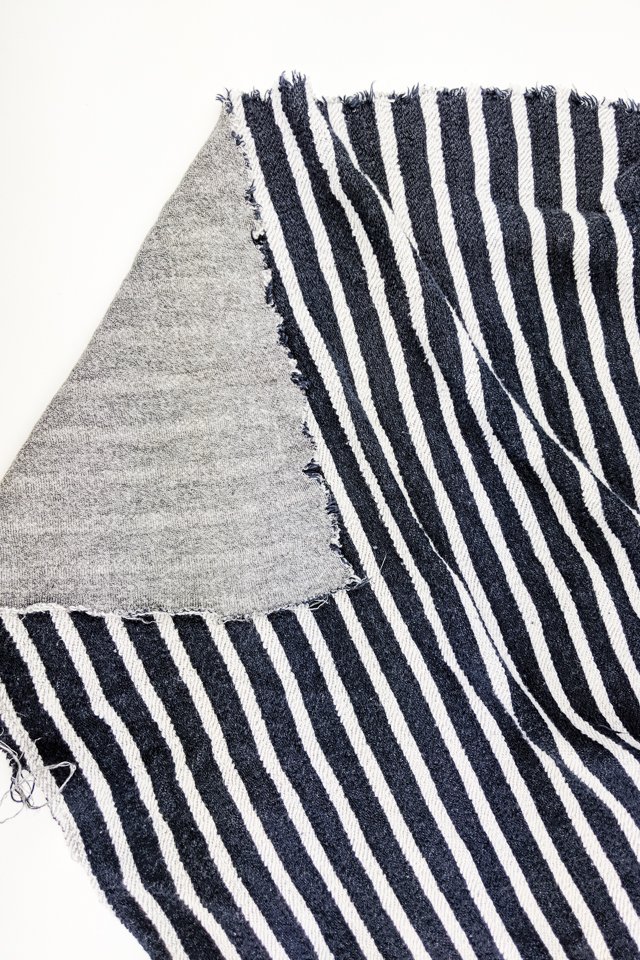 What is the difference between French Terry and Fleece?
Polar fleece is 100% polyester. Both sides are a fuzzy and almost have a brushed look. It is very warm and holds in heat.
Sweatshirt fleece can come in different blends and is often 100% cotton or 50%/50% cotton polyester. The front side is a single knit jersey and the back side is brushed and fuzzy.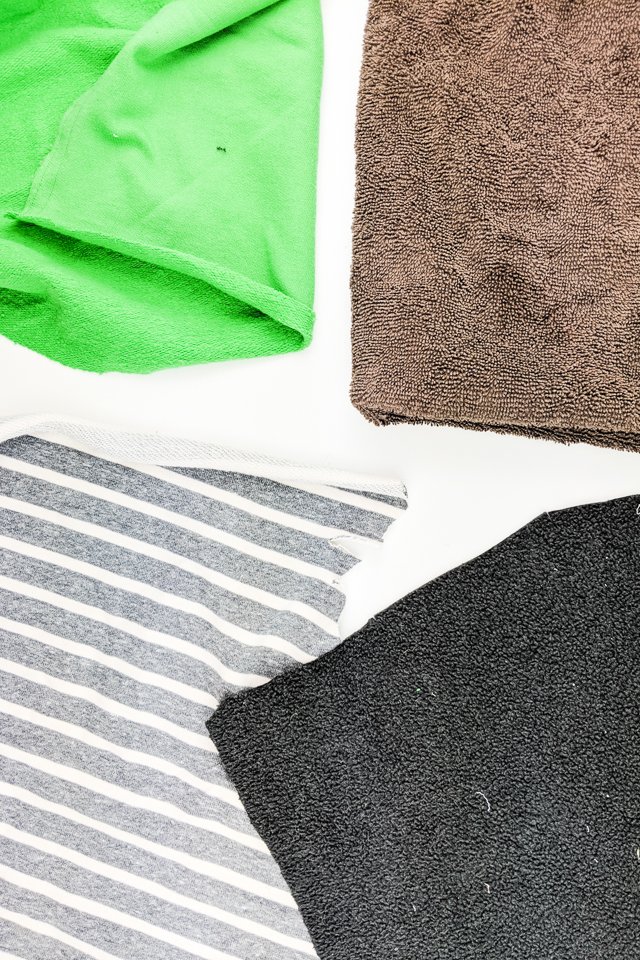 What is the difference between French Terry and Jersey?
Jersey is a knit fabric made with loops going in and out of each other. The front has "V's" all over the front and "M's" all over the back. Jersey is a lightweight knit fabric. It's most often used for t-shirts and knit dresses.
Check out these tips for sewing jersey fabric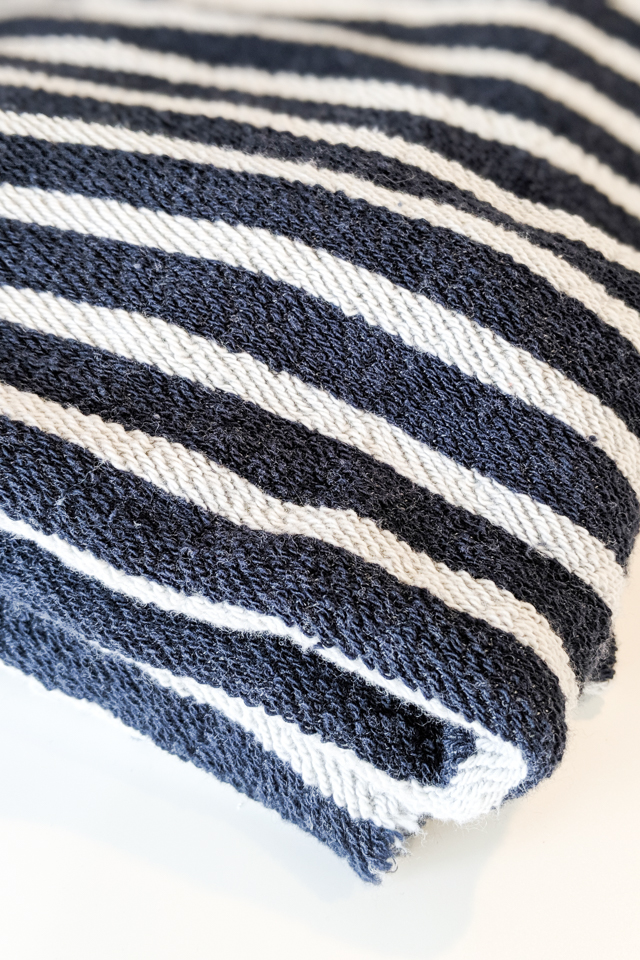 What is the difference between French Terry and Terry cloth?
Terry cloth is a woven non-stretch fabric with loops on both sides. It's towel fabric and wouldn't be that comfortable to wear. It's also medium to heavy weight.
How do you wash French Terry?
Follow the directions for care for the fabric. I like to wash my fabric the way I would wash it after wearing it. To test my fabric I usually cut two pieces of fabric four inches by four inches. I wash and dry one, and then I compare it to the original. If I'm okay with the result I'll wash and dry the fabric before sewing it.
Sewing French Terry Fabric
French terry can be lightweight or heavyweight. Depending on the weight of the French terry I'm using, I treat it like a lightweight knit or a heavyweight knit. I use these techniques for sewing knit fabric. I also love these tips for serging heavy knit fabric.
Use a ballpoint sewing machine needle
Use a stretch stitch
Don't push or pull the fabric when sewing
The one drawback to sewing French terry fabric is that it's hard to seam rip. You don't want to rip any of the loops on the back, but it's really hard to see your stitches. Try really hard to not make mistakes so you don't have to unpick it.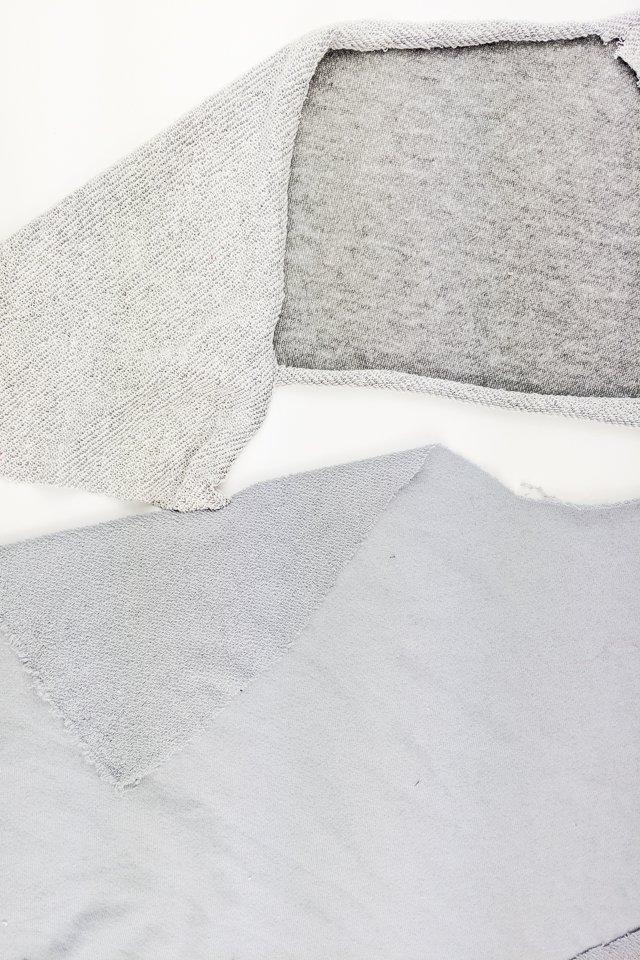 Patterns for French Terry
I love to use French terry for warm cozy clothes, ear warmers, or comfy hats. These are just a few of the patterns that I love to sew with French Terry fabric:
Where to Buy French Terry
There are different types of French Terry that I really enjoy using. I'll link to each shop and what I like to buy there:
Raspberry Creek Fabrics – cotton spandex French terry: this fabric has the best recovery of any French terry, but it does not have a lot of drape. There are lots of prints to choose from, and they are always changing.
Fabric.com – French terry*: the widest range of different types of French terry in one place. My favorite is the Telio brand or the bamboo rayon.
APC Fabrics – The selection is always changing, but the cardigan I made for this post is from here. It is a thick 100% cotton, and it has a nice drape.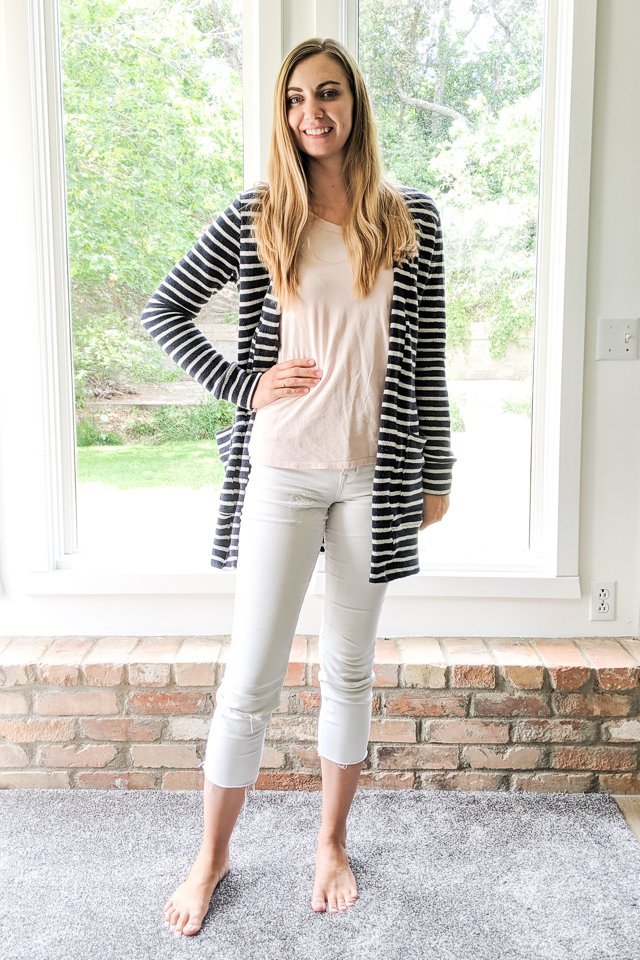 If you make something using this sewing project, I'd love to see! Please share it on social media with the hashtag #heatherhandmade and tag me!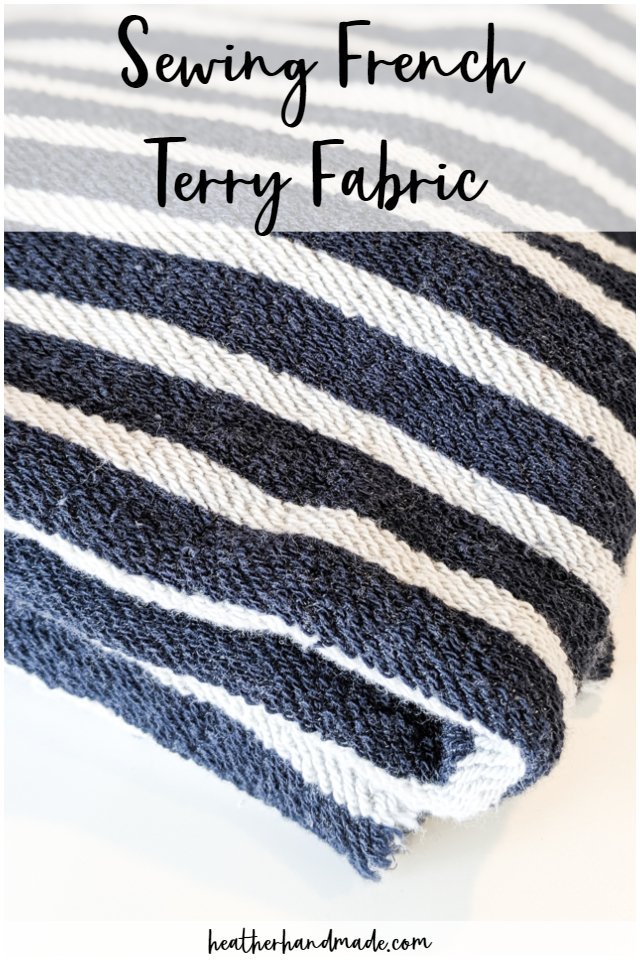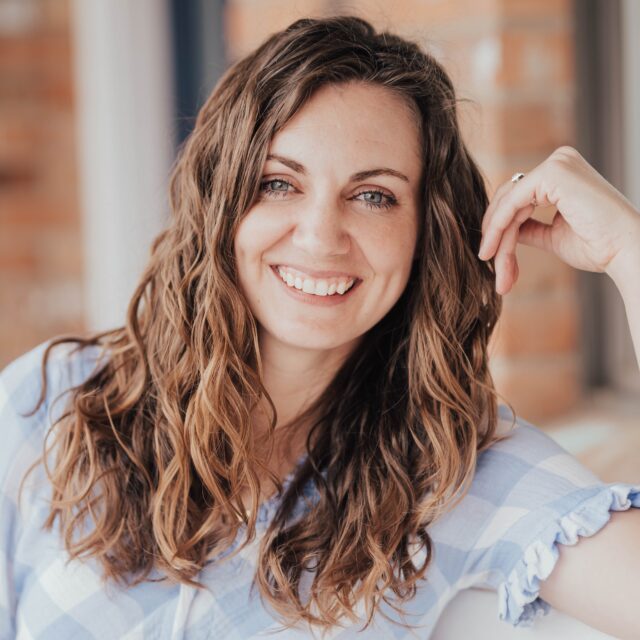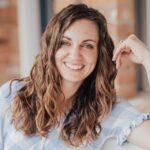 I believe small sewing moments can create great joy. Find your own "right" way to sew. -Heather