All About Quilting Cotton Fabric
This post may contain affiliate links
Learn all about what quilting cotton fabric is and how to use quilting cotton fabric for clothing. It's a great beginner sewing fabric!
Can you use quilting cotton to make clothing? What is the difference between quilting cotton and apparel cotton? Are there sewing patterns that are made for quilting cotton? We are going to dive into all of these questions and learn all about quilting cotton. If you need a refresher, you can start with all about fabric to learn the basics.
If you are interested in making fabric face masks with quilting cotton, you can read about all the different fabric and materials for face masks.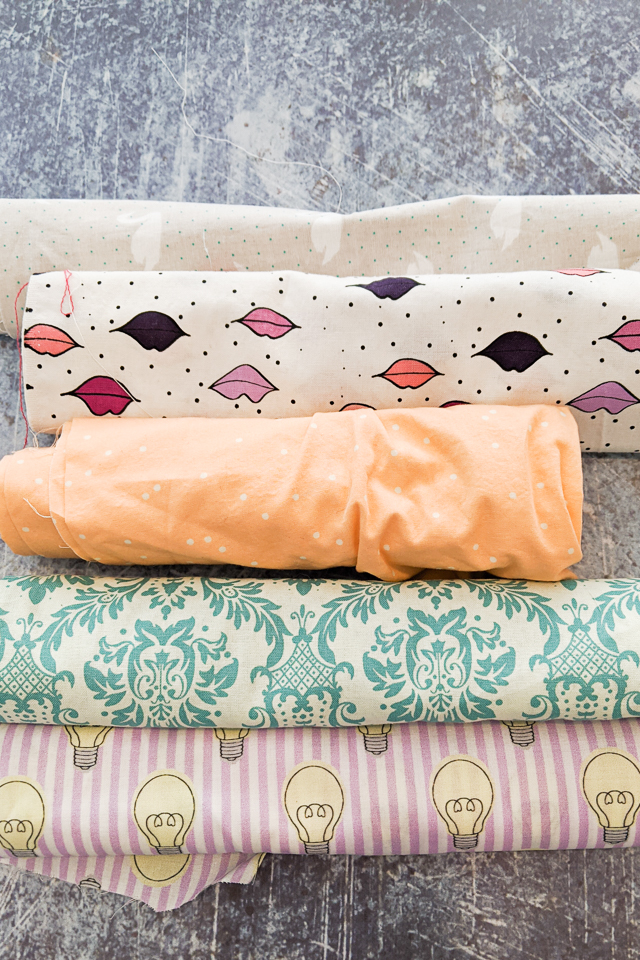 What is quilting cotton fabric?
Quilting cotton is fabric made from 100% cotton. It is a plain weave which is the simplest way to weave fabric. Quilting cotton is a medium weight fabric depending on the manufacturer, and it has a lot body.
It tends to hold it's shape even after being washed. Some fabric companies have started to make lighter weight quilting cottons so that they can be made into clothing.
Quilting cotton is used to make quilts and other home sewing projects and can come in almost any print imaginable. The fabric is printed after being woven which means there's a chance that the print can be off-grain.
The stripes might not perfectly line up with the crossgrain threads which makes it hard to sew into clothing. If you are sewing stripes this is how to match stripes.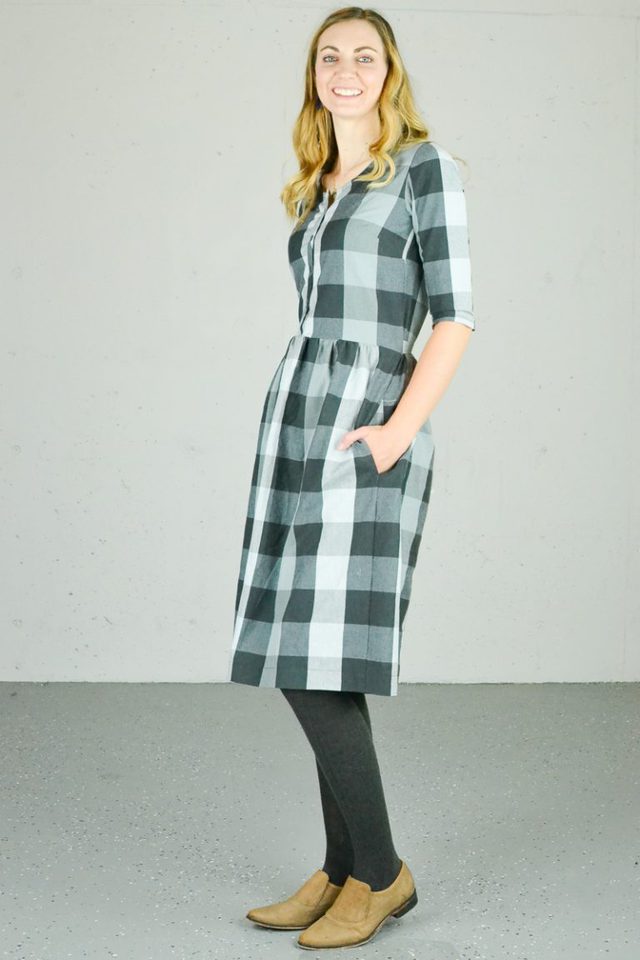 quilting cotton vs apparel cotton
Both quilting cotton and apparel cotton are 100% cotton and often plain weaves. Quilting cotton is a sturdy medium weight fabric meant to go through lots of washes. Think of a handmade quilt that can be washed often.
Quilting cotton is a very beginner friendly fabric, and it's easier to use than apparel cotton. Quilting cotton wrinkles easily and needs to be ironed often. Apparel cotton is also beginner friendly fabric, but it can stretch or be too lightweight to work with.
Quilting cotton most often comes only 44 inches wide, so if you are sewing a garment you'll need extra fabric to accommodate this. Apparel cotton comes 54 to 60 inches wide so it may be more expensive per yard, but it has more fabric per yard.
Apparel cotton is a light to very light weight fabric made for clothing. It was less body and a beautiful drape. The wrinkles don't become as pronounced, and it's more comfortable to wear.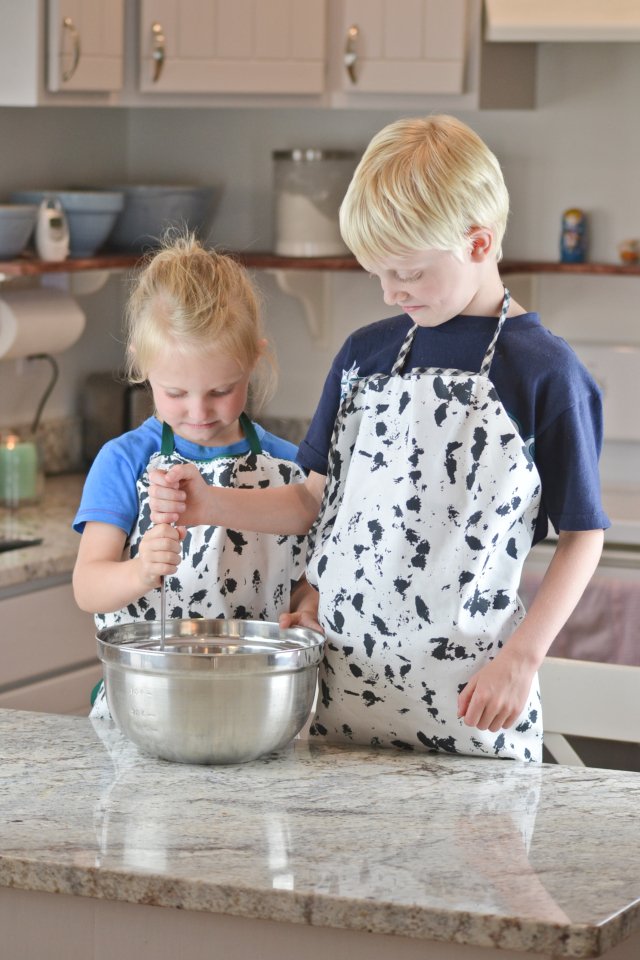 quilting cotton vs cotton lawn
Quilting cotton is a medium weight fabric and cotton lawn is a lightweight fabric. Cotton lawn is soft and smooth and is made for clothing and not quilts. The weight of quilting cotton is 4+ oz per square yard or 140+ GSM and the weight of cotton law is 2-3 oz per square yard or 70-100 GSM.
Can I Use Quilting Cotton fabric to Make Clothing?
You can sew clothing out of whatever fabric you want, it all depends on what result you want. Garments made from quilting cotton can look "homemade" quickly, but that might be the look you are going for.
I think you should sew what you love, but you should approach it in a very thoughtful and deliberate way. If you want to practice sewing with quilting cotton before trying clothing you can trying one of these fun quilting cotton sewing projects.
Quilting cotton is a great fabric for hot climates because it breathes, but it wouldn't work well for dressier clothing since it's a casual looking fabric. It should be used for garments that need structure or body to have the right look.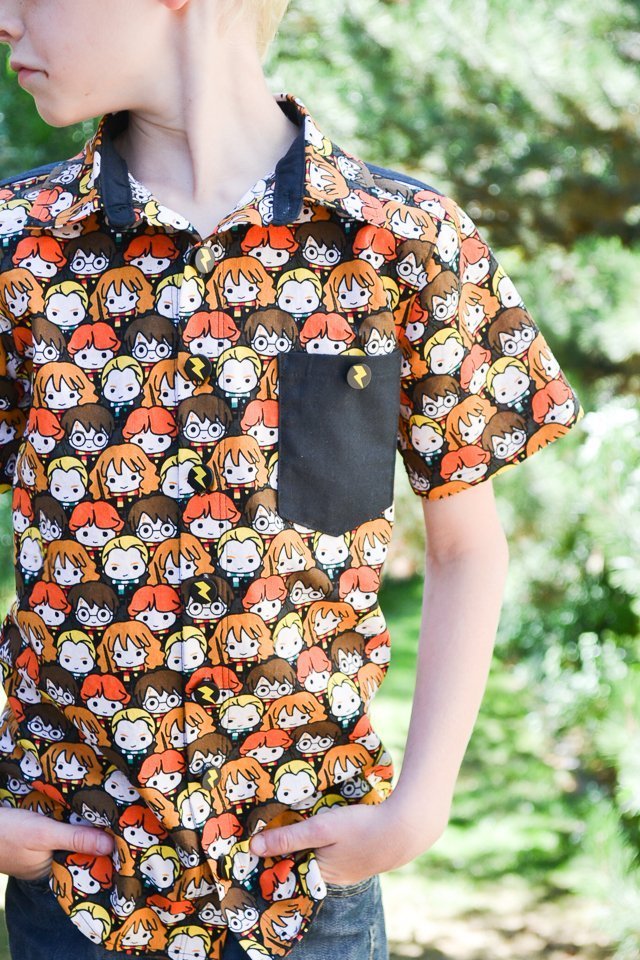 Be thoughtful about choosing a print. Prints are gorgeous and wonderful, but they don't look the same on a body as they do on a bolt. Just figure out which prints you'll wear and which prints you just enjoy looking at.
Larger scale prints are more often found in apparel and small scale prints are found on quilts. This is not a set rule, but it helps you think when you are planning your garment. Also, be strategic about the print placement on your body.
You also might need to add a lining since some quilting cottons can become transparent with light going through it. A darker print can prevent this though.
As long as a pattern recommends a medium weight fabric you can replace it with quilting cotton instead, and when you are okay with the results. There are both PDF patterns and paper patterns with medium weight recommendations, so you can find what you're looking for.
Should I prewash my cotton fabric?
If you are using the quilting cotton to make clothing you should definitely prewash and dry the fabric. Treat the fabric the same way the finished clothing will be treated to get all the shrinkage out before cutting and sewing.
If you are using the quilting cotton to make a quilt you should not prewash and draw the fabric. You want to wash the quilt once it's finished to get the fabric to shrink up like the perfectly puckered and softened quilts.
How to Make Quilting Cotton Fabric Work for Clothing
First, you always need to pre-shrink when sewing clothing. When you sew a quilt you don't need to wash the fabric first, but whenever you sew clothing you should ALWAYS wash the fabric first (unless it's silk or wool).
Treat it like you would treat it after the garment is finished. I wash almost all my fabrics in hot and a regular dry session. I don't want any shrinking to happen later.
Use all purpose thread and a 80/12 universal sewing machine needle. Staystitch all the curves and anything cut on the bias. Quilting cotton is a pretty stable fabric, but when it is cut on the bias it can stretch out like crazy.
Make sure you use lightweight fusible interfacing in the right places.
Press all the seams while you are sewing for a professional look. You will need to finish the edges by serging, pinking, or doing a clean finish.
Also, use hem tape or interfaced hem facings for a nice looking hem. You can use a blind hem for a professional looking hem.
I made the Hinterland Dress pattern using buffalo plaid quilting cotton which isn't available anymore. I wanted a gorgeous plaid dress and this fabric was a quick way to make it.
I was careful to match all the plaids going vertically and horizontally. This pattern calls for other fabrics, but it worked well for quilting cotton. I dropped the waist for more of a fit-and-flare look.
softening quilting cotton
You can slightly soften quilting cotton by first, pre-washing and drying. This will remove any sizing and start the softening process.
You can soak it in fabric softener to make the fabric softer, and you can dry the quilting cotton with wool dryer balls or tennis balls. You can also just keep washing the garment and the fabric will soften with age.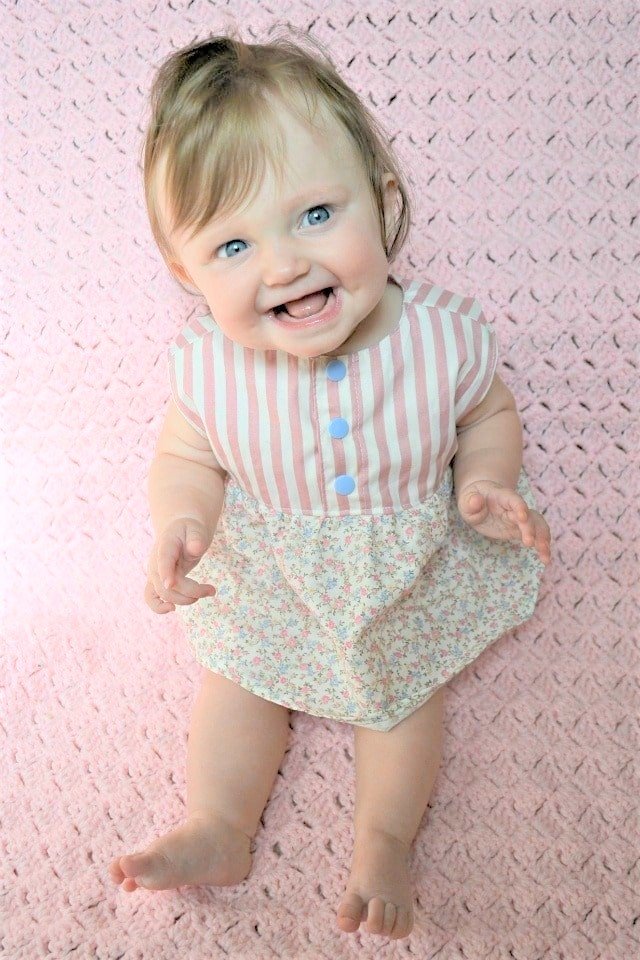 Where to Buy Quilting Cotton Fabric
There are lots of places to buy quilting cotton. You probably have a local quilt shop or big box store that offers many, many different prints.
You can also buy quilting cotton online. My favorite place to look for quilting cotton is on Etsy* since there are so many shops in one place. I like to use Etsy to look for specific prints.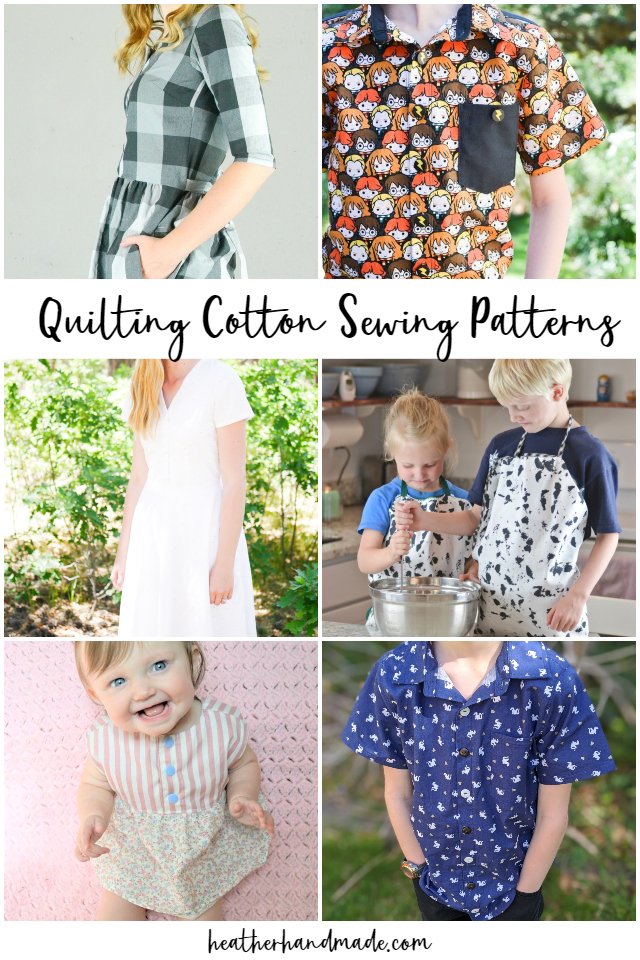 quilting cotton clothing patterns
Ideas for how to sew with quilting cotton for clothing: full skirts or pencil skirts, fit-and-flare dresses, woven tanks or tees, button up shirts with or without darts, little girl dresses, jacket linings except for the sleeves, pocket bags, pajamas, bias tape, and aprons.
For women these three pattern designers have multiple patterns made to work with quilting cotton: Sis Boom Pattern Company*, Pattern Emporium*, and Sew to Grow*.
For children these three pattern designers have multiple patterns made to work with quilting cotton: Peekaboo Patterns*, Tadah Patterns*, and Tie Dye Diva patterns*.
Here's another great list of specific Indie Sewing Patterns for Quilting Cotton by Belle Citadel.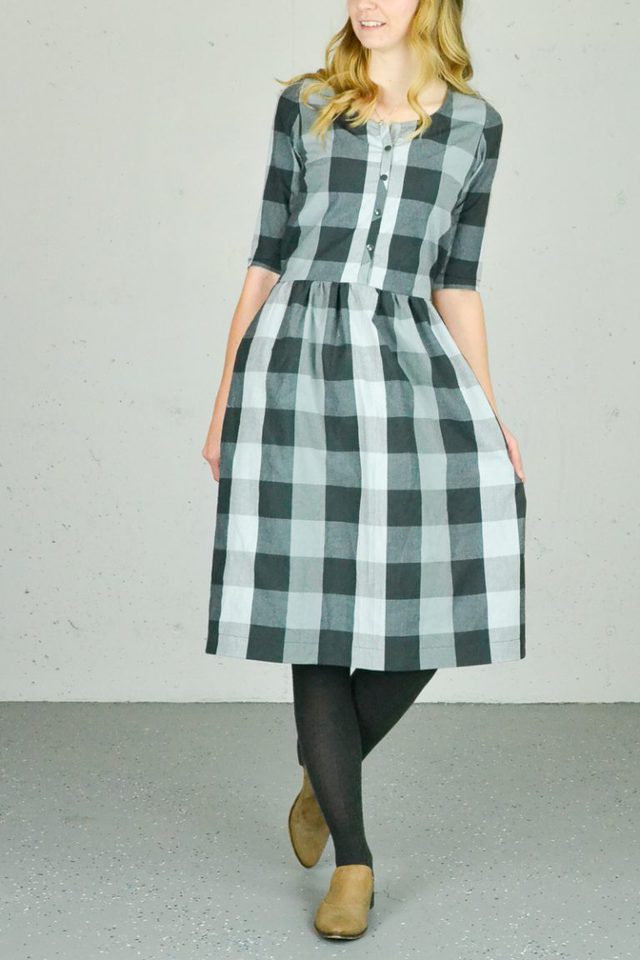 How do you feel about using quilting cotton for apparel? Do you like the feel of it on your skin?
If you make clothing out of quilting cotton, I'd love to see! Please share it on social media with the hashtag #heatherhandmade and tag me!