DIY Swaddle Blanket for Baby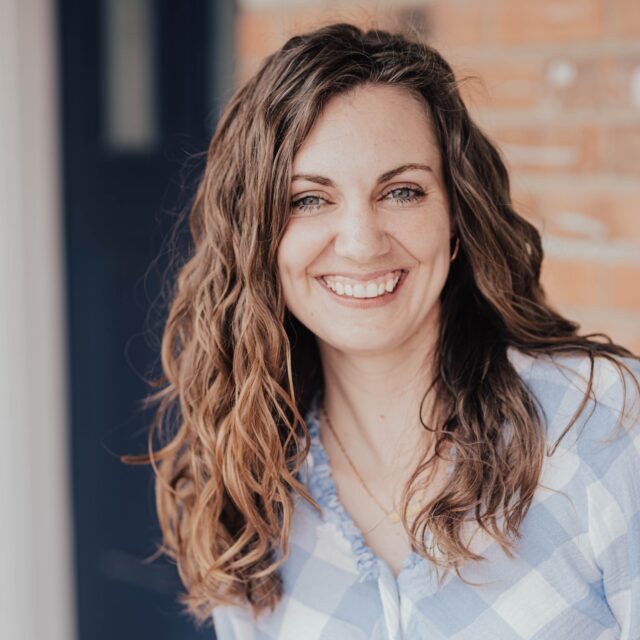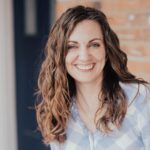 This post may contain affiliate links.
Learn how to make a DIY swaddle blanket out of cotton gauze fabric. It's the perfect lightweight blanket that makes a great baby gift!
I love using lightweight swaddles for my tiny babies in the summer heat. I would use it to swaddle them, and I loved using it to cover myself when I was nursing because it was so breathable.
I often need a quick gift for a baby shower, and this is my go-to sewing project for Spring and Summer babies. Sometimes I use a solid gauze fabric with a patterned bias binding, and sometimes I use a patterned gauze fabric with a solid bias binding.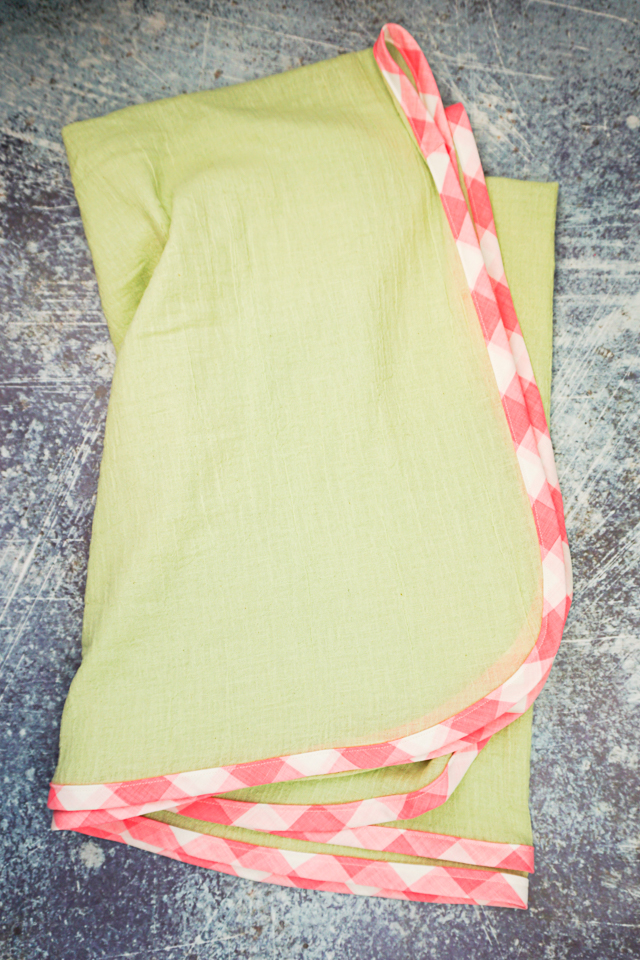 I didn't have a little baby to use the swaddle on, so this doll will have to do as an example. Besides using this swaddle blanket as a swaddle and a nursing cover, I even throw it over a carseat for sleeping and extra shade.
The gauze fabric is so soft and lightweight and comfortable. Isn't the contrast of the pink gingham to the green fabric so pretty?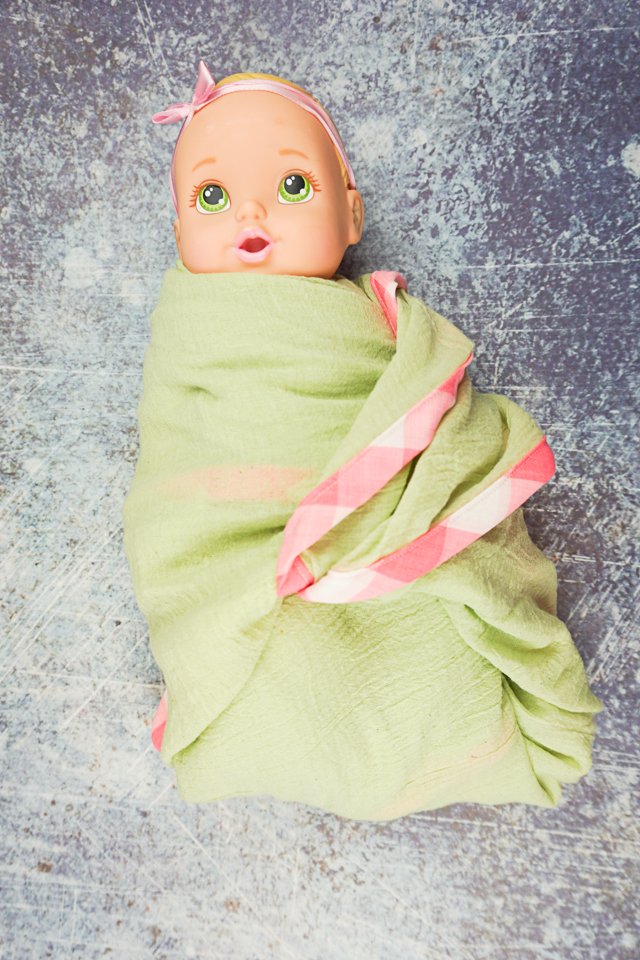 Do you love to sew for babies or to make quick sewing projects? Check out some of these: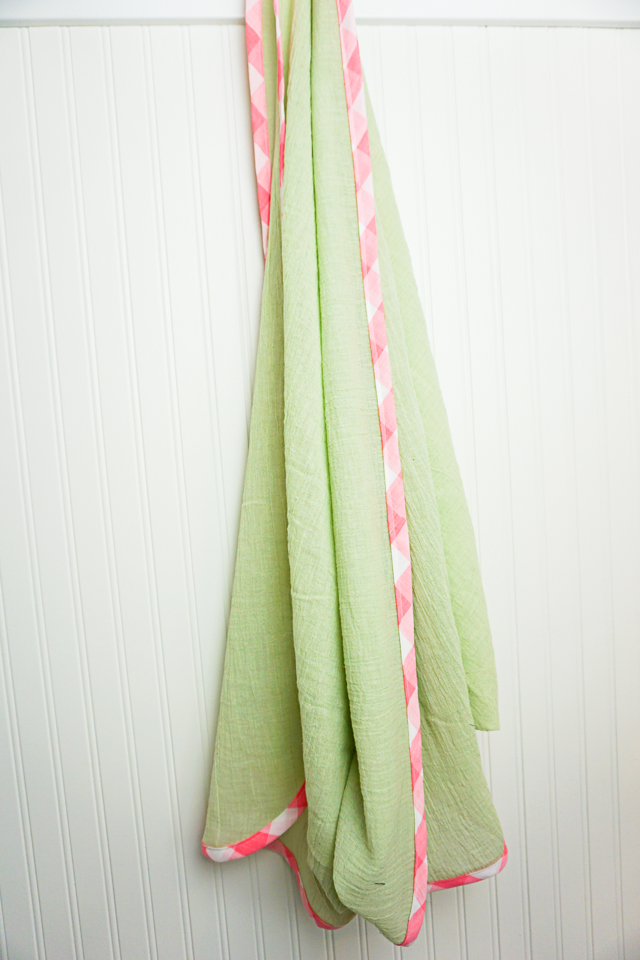 DIY Swaddle Blanket for Baby
supplies
1 yard of cotton gauze fabric either solid or patterned
5 yards of 1/2 inch double fold bias binding either purchased or made – how to make and sew bias binding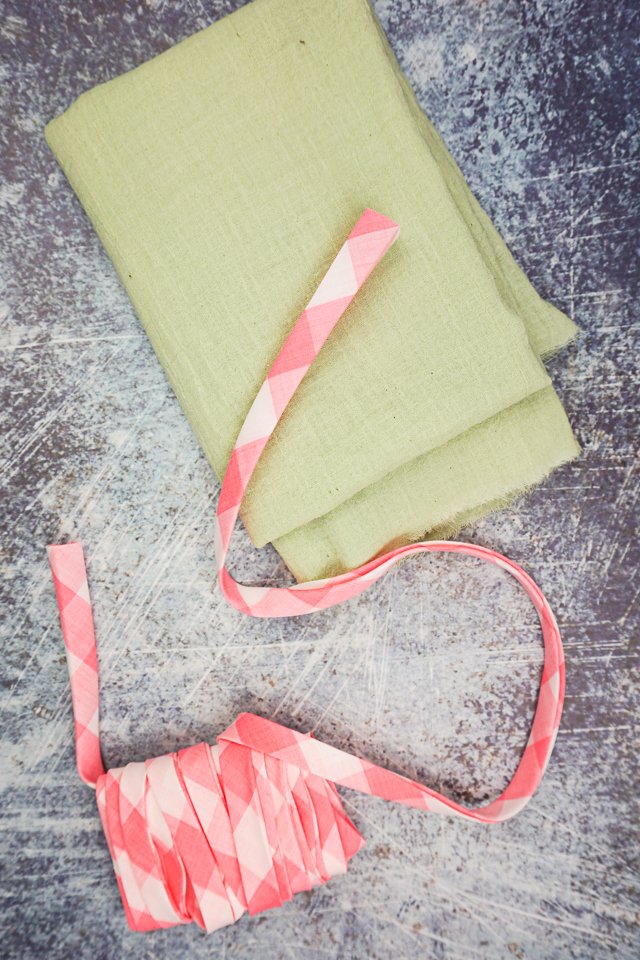 Fold the cotton gauze fabric so that all the corners match up. Cut a curve on the corner for all four layers.
This is optional, but I love the look and find it easier to attach bias binding to a curve than a corner.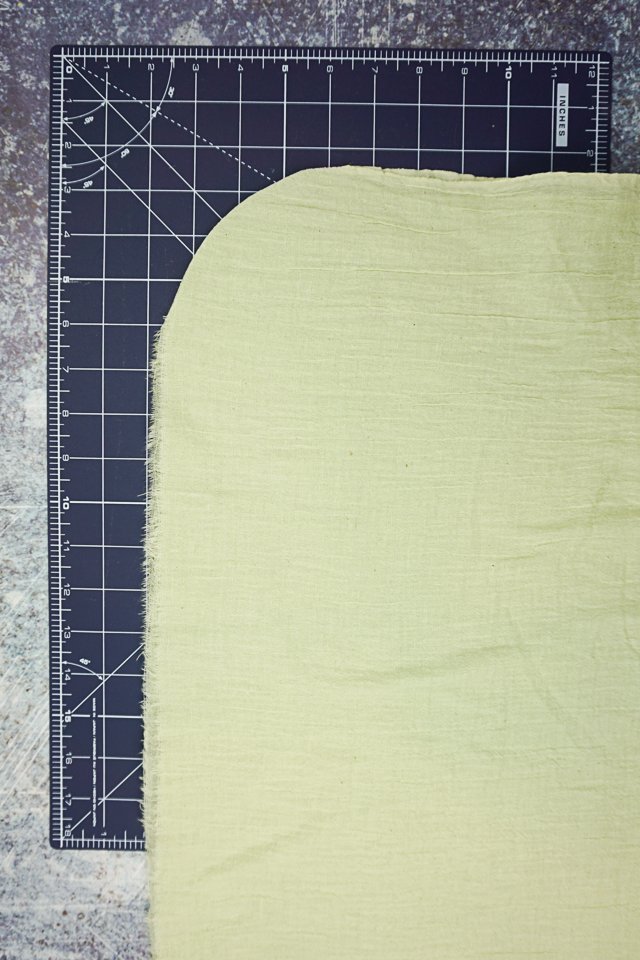 Start sewing the bias binding onto the edge of the fabric.
I did not do any hand sewing, but I decided to sew the bias binding on by topstitching with a sewing machine.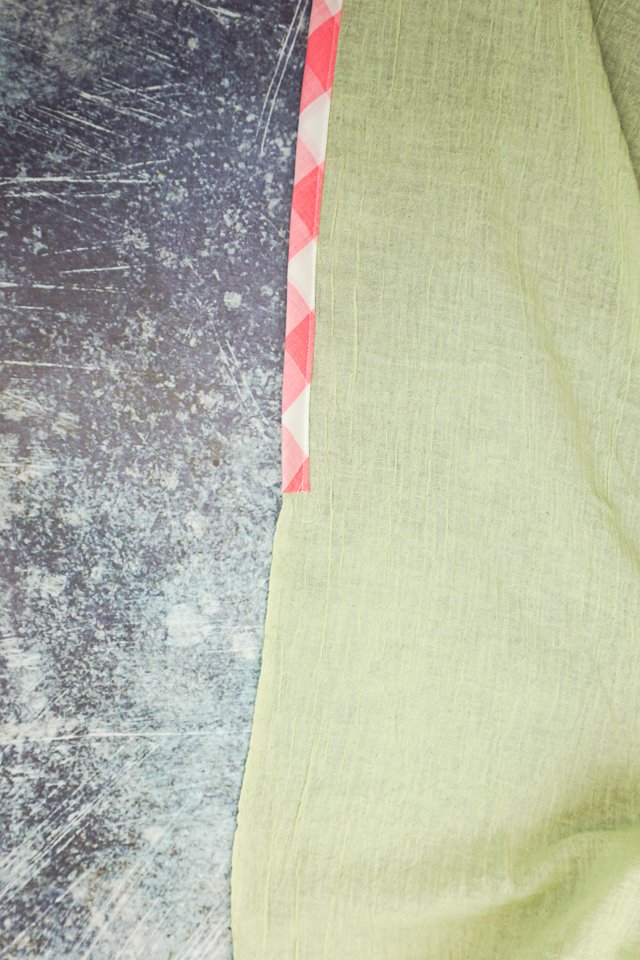 Sew the bias binding all the way around each side and each corner.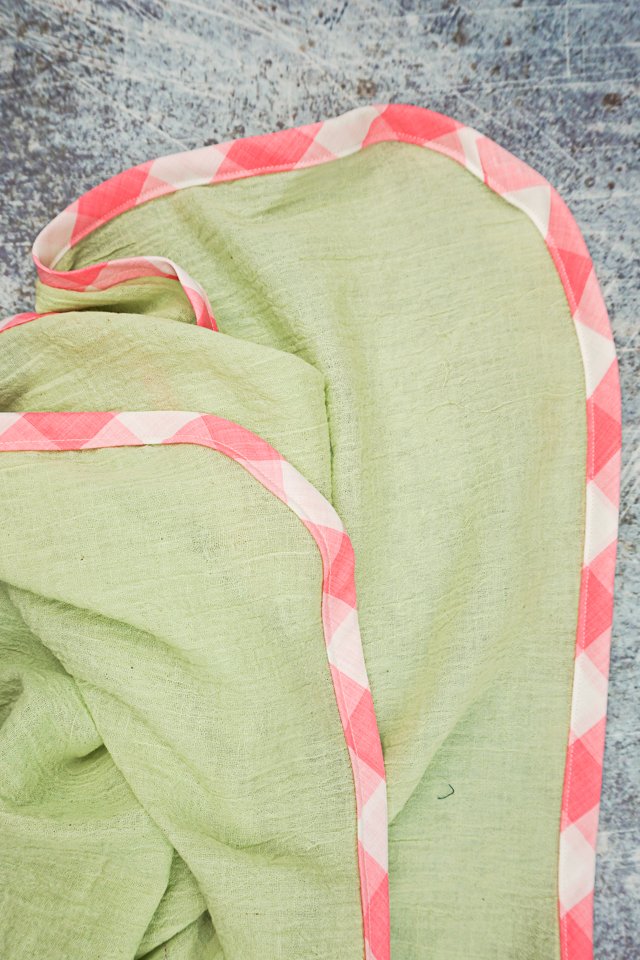 When you get back to the start stop sewing 2 inches from the start of the bias binding. Cut the bias binding 1.5 inch passed the start.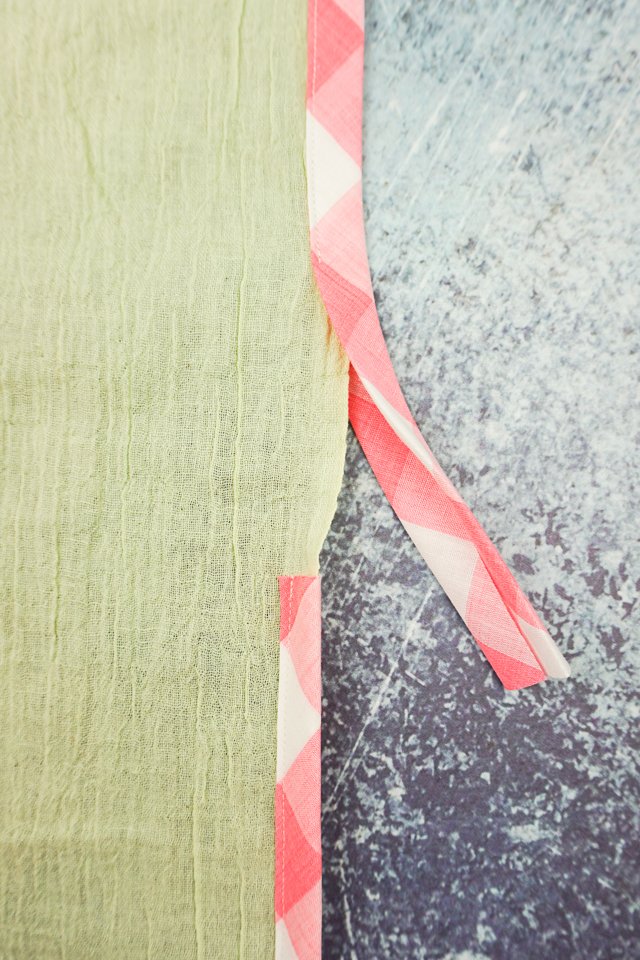 Fold the short edge over 1/2 inch and press. Repress the bias binding folds.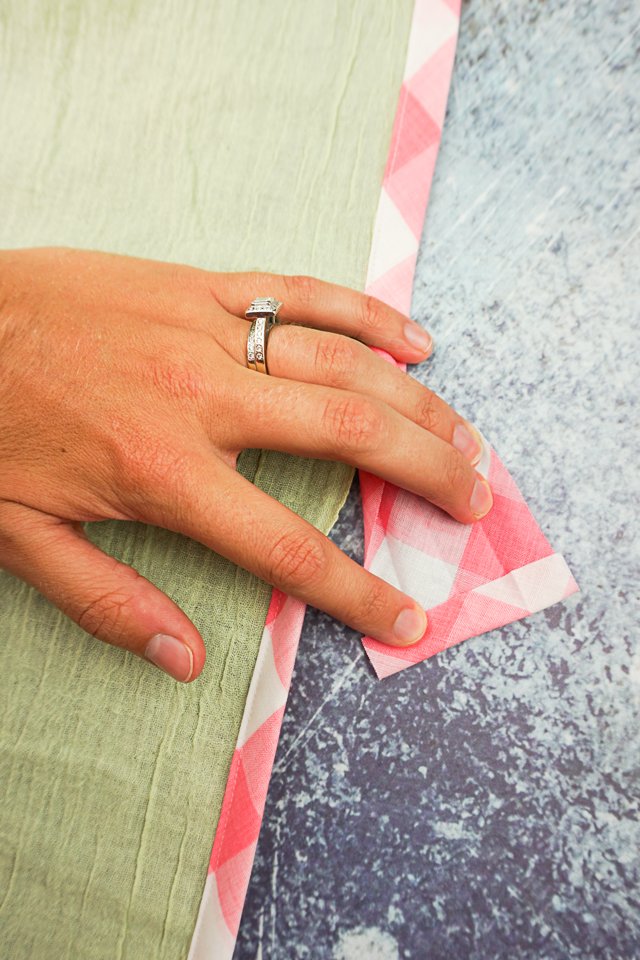 Fold the bias binding in place making sure to cover up the raw edge of the start of the bias binding.
Sew the bias binding in place and the sew a perpendicular line across the short folded edge.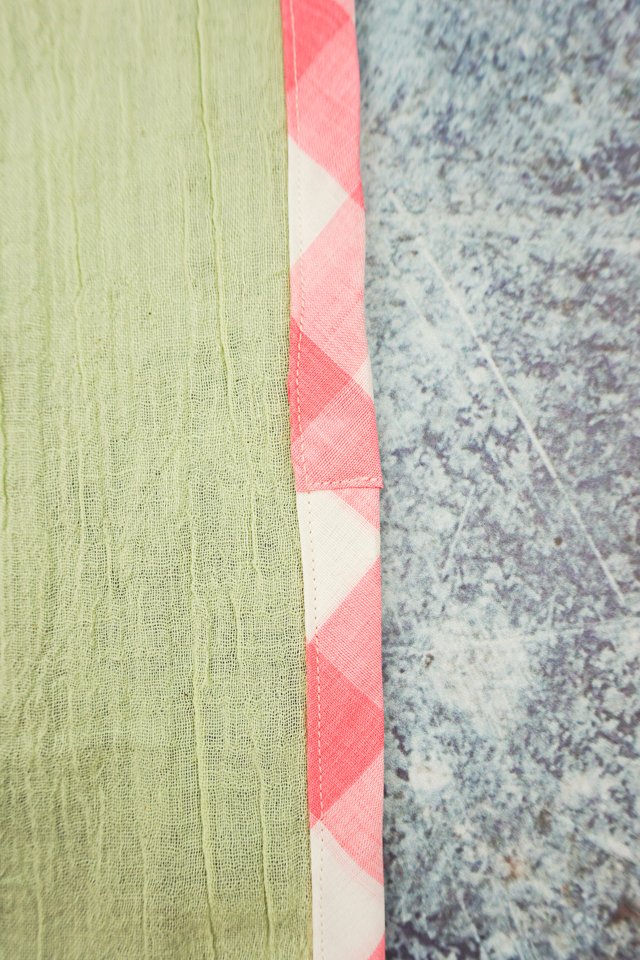 Press the bias binding edges. Wash and dry the swaddle blanket on hot to clean it and to crinkle up the fabric nicely.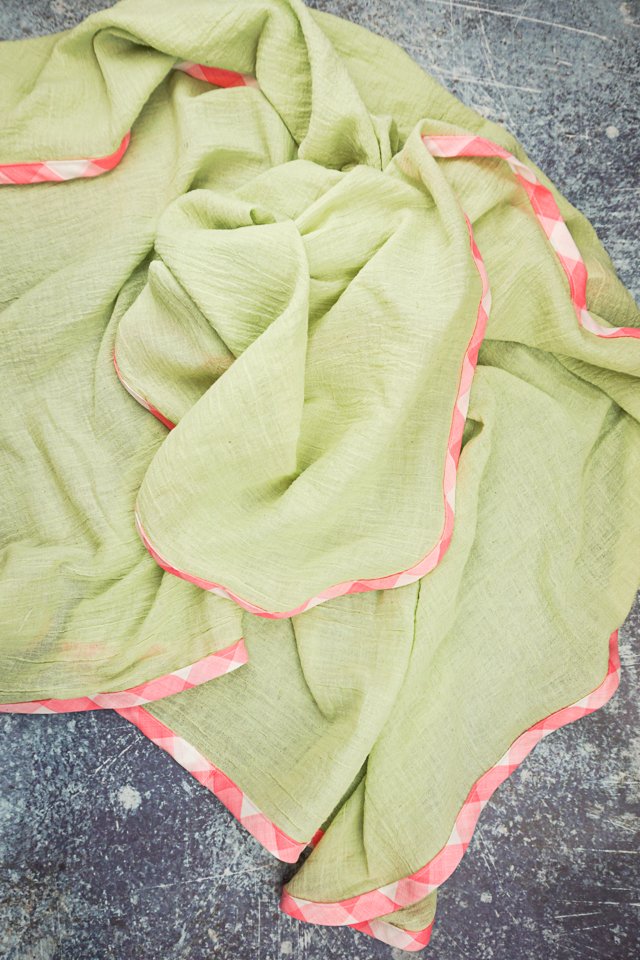 If you make something using this sewing project, I'd love to see! Please share it on social media with the hashtag #heatherhandmade and tag me!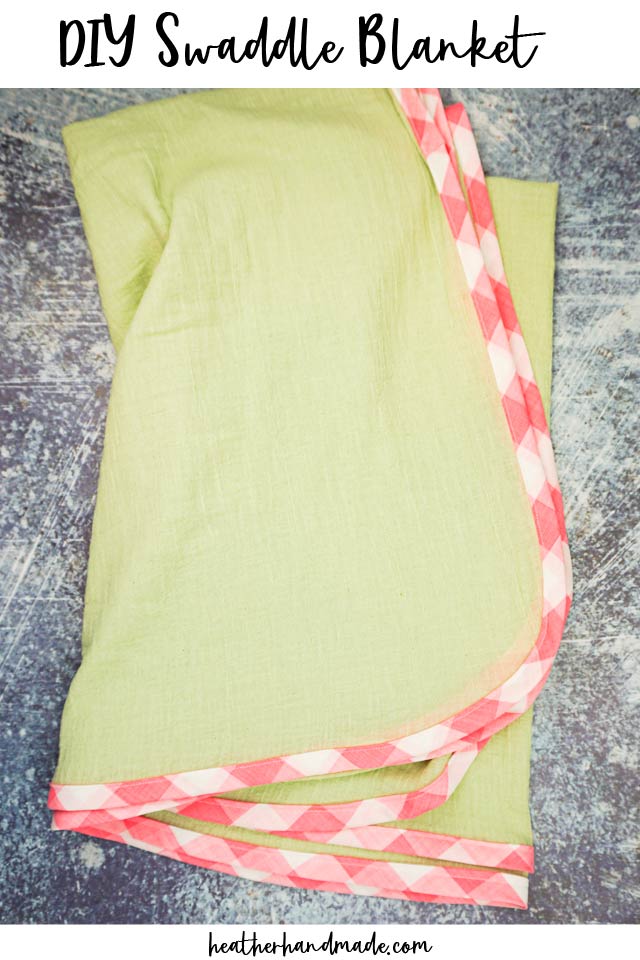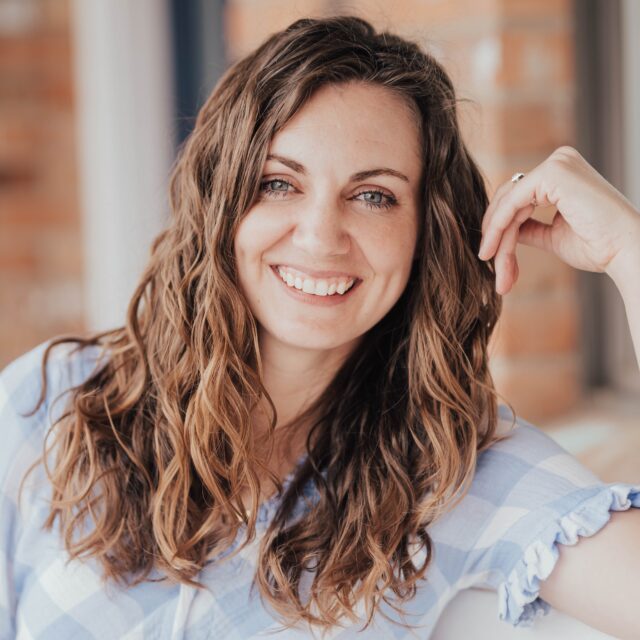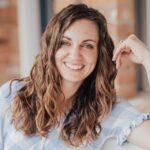 I believe small sewing moments can create great joy. Find your own "right" way to sew. -Heather