DIY Plastic Bag Holder to Sew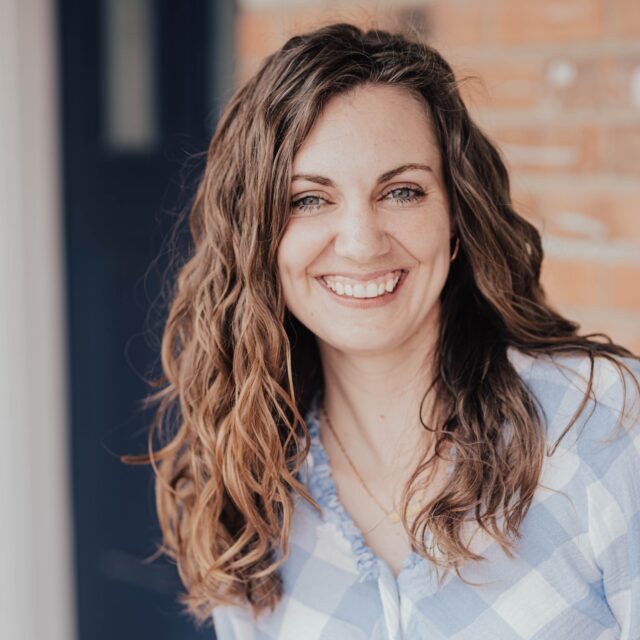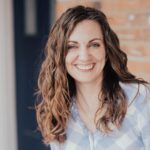 This post may contain affiliate links.
Learn how to make a DIY plastic bag holder to keep bags safely organized! This beginner sewing project only uses one fat quarter!
When I first got married over a decade ago, I was given a simple net plastic bag holder. I've been using it ever since. It works great, but over time it was wearing out and discoloring.
I realized how easy it was to make a DIY plastic bag holder and set out to make a good looking one with really cute fabric. The best part about this plastic bag holder is that it's really easy to sew (the perfect beginner sewing project), and it only uses one fat quarter of fabric!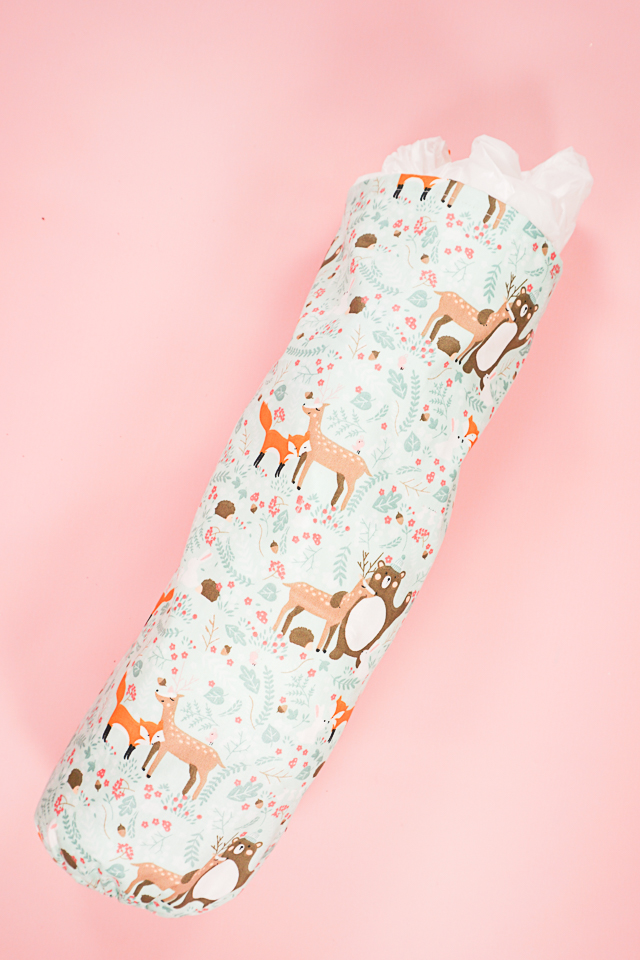 I'm actually in the habit of bringing reusable grocery bags with me every time I go grocery shopping. I like that I have less bags to carry into the house.
Every once in awhile I forget my reusable bags, so I always have a few plastic bags around. I don't like throwing them away just to get rid of them, so I keep them in a plastic bag holder. It's great to have a couple of bags on hand when I need to give something to someone or to hold my kids wet clothes.
What is a fat quarter?
A fat quarter is a quarter of fabric, but instead of cutting in straight across the yardage which would be 9 inches tall by 42 inches wide, it's cut from one side creating a rectangle that is 18 inches tall and 21 inches wide.
It gives you a little more freedom in what you can create since it's taller than a regular quarter of fabric.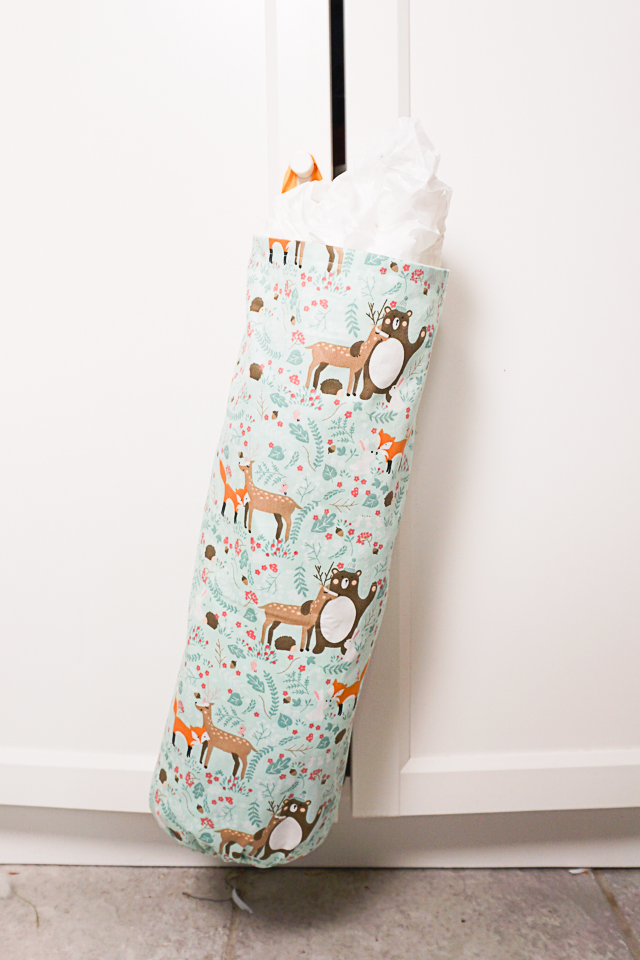 What is quilting cotton fabric?
Quilting cotton is fabric made from 100% cotton. It is a plain weave which is the simplest way to weave fabric. Quilting cotton is a medium weight fabric depending on the manufacturer, and it has a lot body.
It tends to hold it's shape even after being washed. Some fabric companies have started to make lighter weight quilting cottons so that they can be made into clothing.
Quilting cotton is used to make quilts and other home sewing projects and can come in almost any print imaginable. The fabric is printed after being woven which means there's a chance that the print can be off-grain.
Do you love to sew? Try one of these sewing projects:
DIY Plastic Bag Holder to Sew
Supplies
1 fat quarter
10 inches of ribbon
8 inches of 1/4 inch elastic
Lay out your fat quarter of fabric. The short edges will be on the top and the bottom and the long edges will be on each side. Be careful if you have directional fabric since you want the direction to go with the long sides of the fat quarter.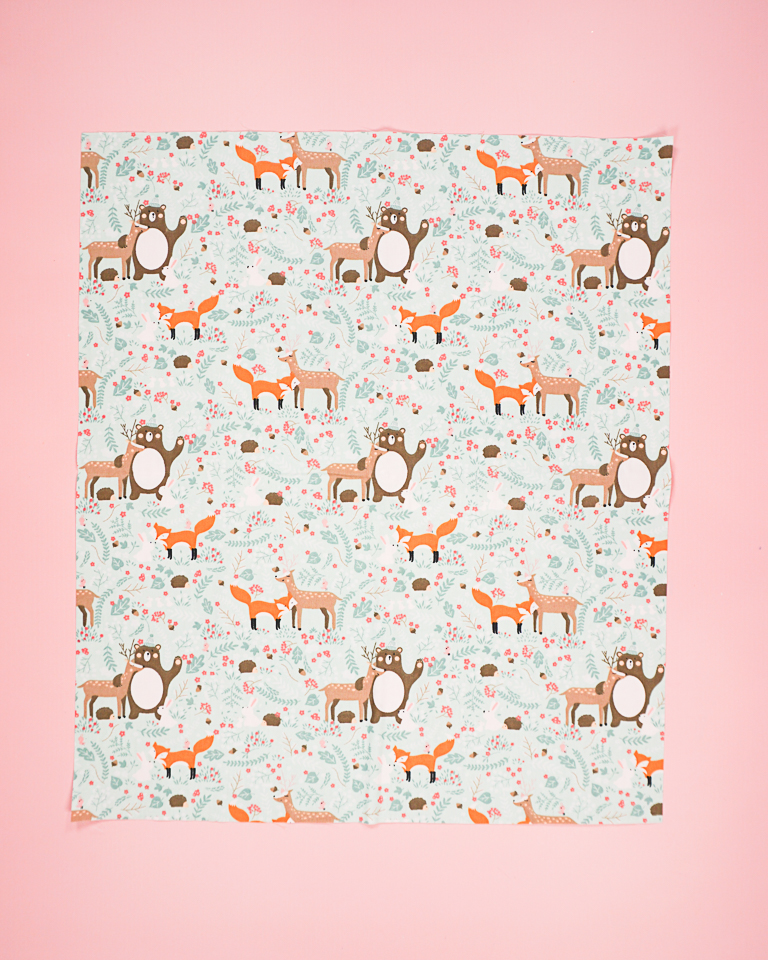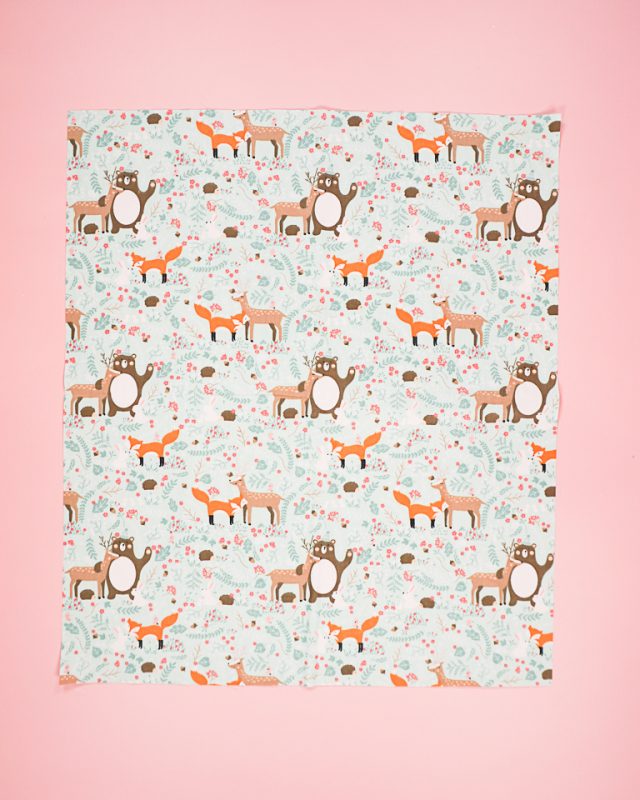 Press the top and bottom in 1/2 inch. Press them in again 1/2 inch. This will create a 1/2 inch double fold hem on the top and the bottom.
Sew each hem 3/8 inch from the outer fold to secure the hem.
Place a safety pin on your piece of elastic.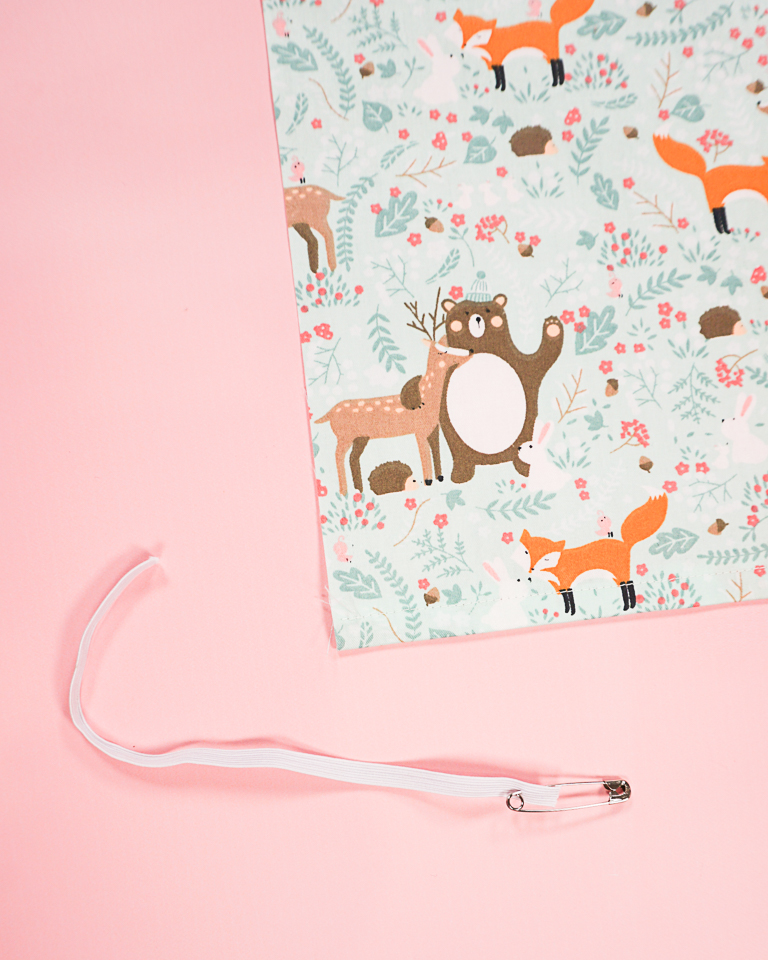 Insert the elastic into the bottom casing. Pull the elastic in until the other side of the elastic lines up with the side seam of the casing.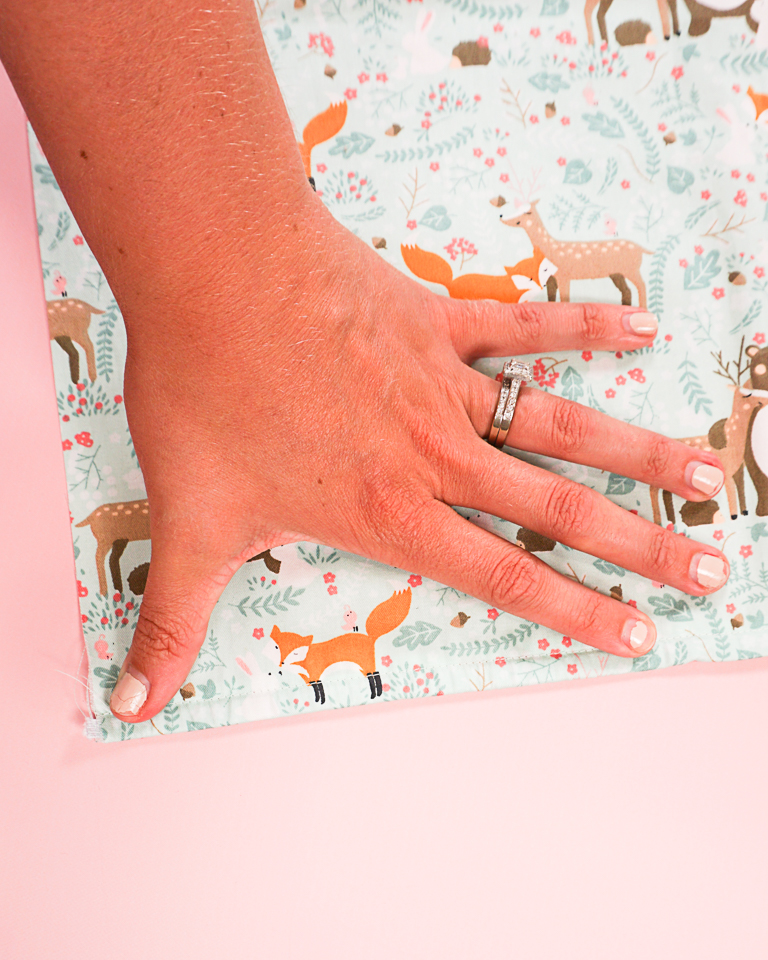 Tack the elastic end to the edge of the casing with a 1/8 inch seam allowance.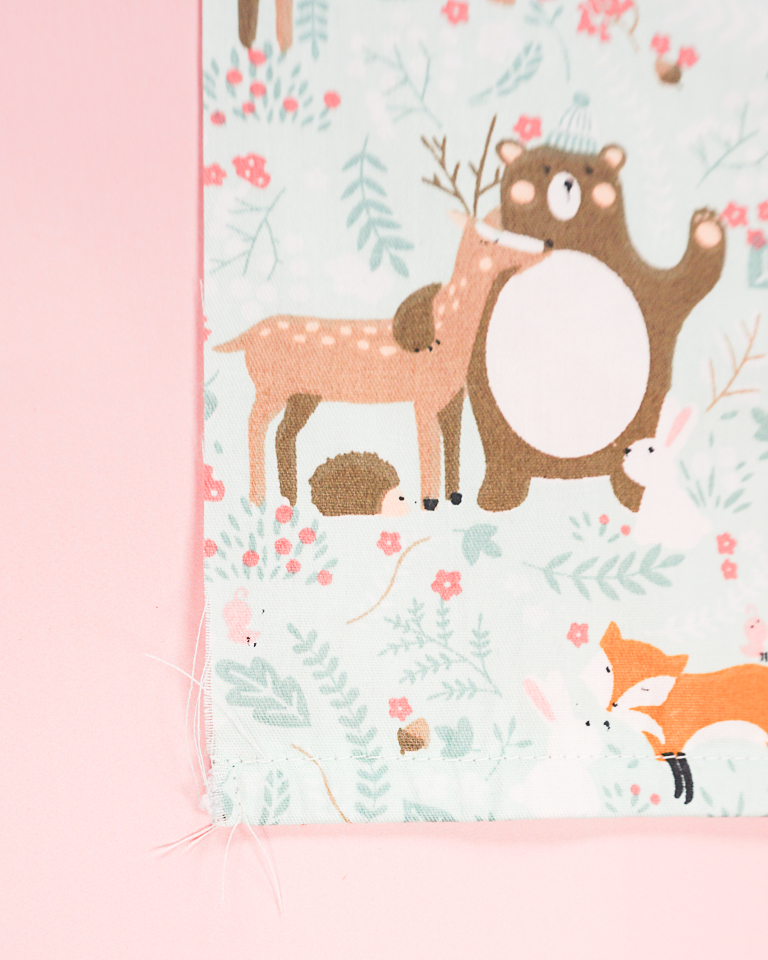 Keep pulling the elastic through the casing until you pull it out of the other side.
Remove the safety pin and tack the end of the elastic to this side of the casing. Now the elastic is secured to each side of the casing.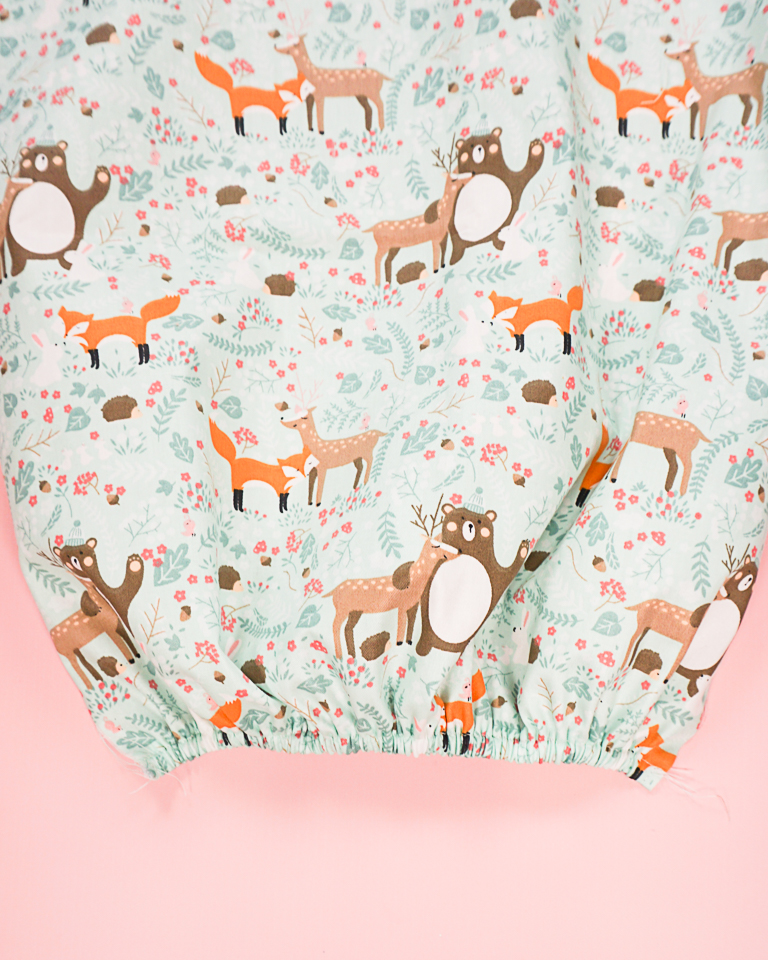 Fold the bag holder in half matching up the two long sides with right sides together. Sew the side seam with a 3/8 inch seam allowance. Finish the edges.
Fold the short edges of the ribbon over 3/4 inch. Place the ends onto the top of the bag holder on each side of the seam. The folded part of the ribbon should be between the ribbon and the bag holder to enclose the raw edges. Pin each side in place.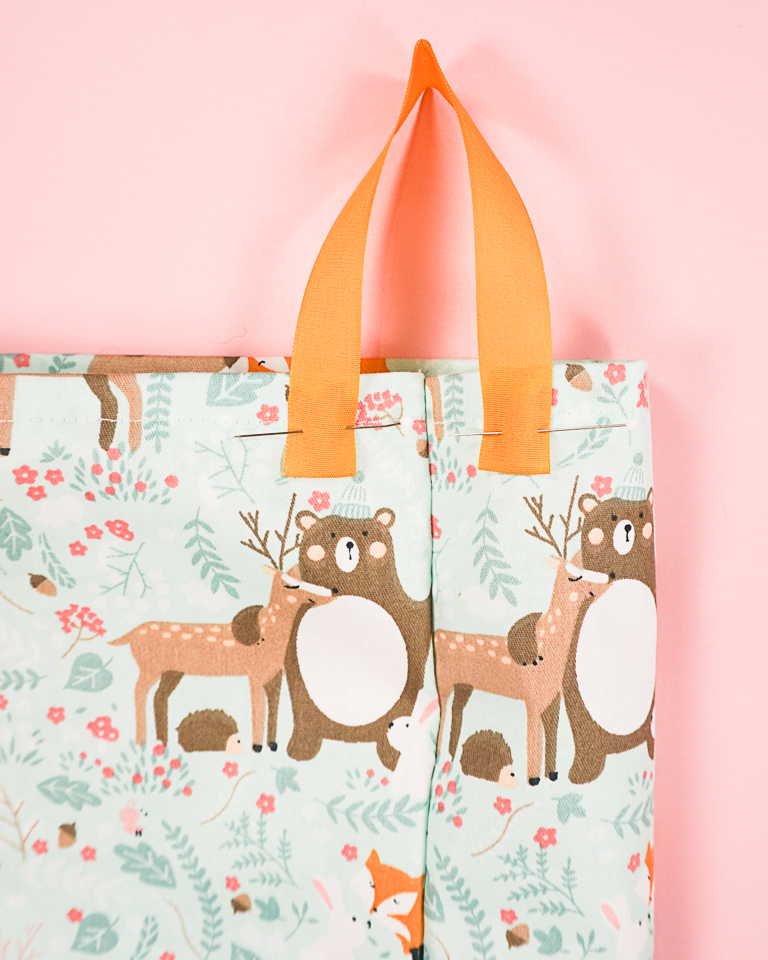 Sew a box around the ribbon end to secure it. Backstitch when you start and stop.
Stuff the bag holder with plastic bags and hang it up in your kitchen. You finished!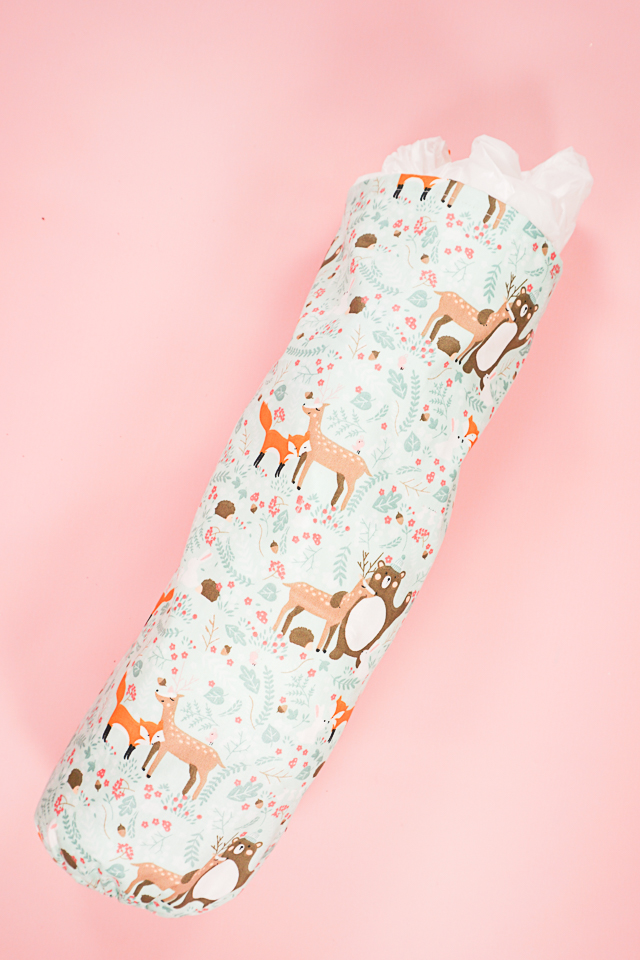 If you make something using this sewing project, I'd love to see! Please share it on social media with the hashtag #heatherhandmade and tag me!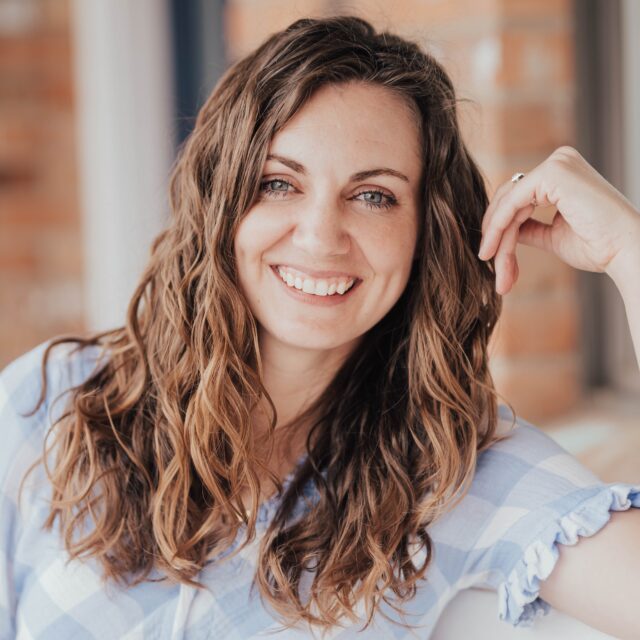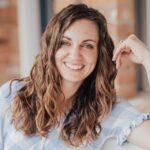 I believe small sewing moments can create great joy. Find your own "right" way to sew. -Heather