DIY Hercules Costume T-Shirt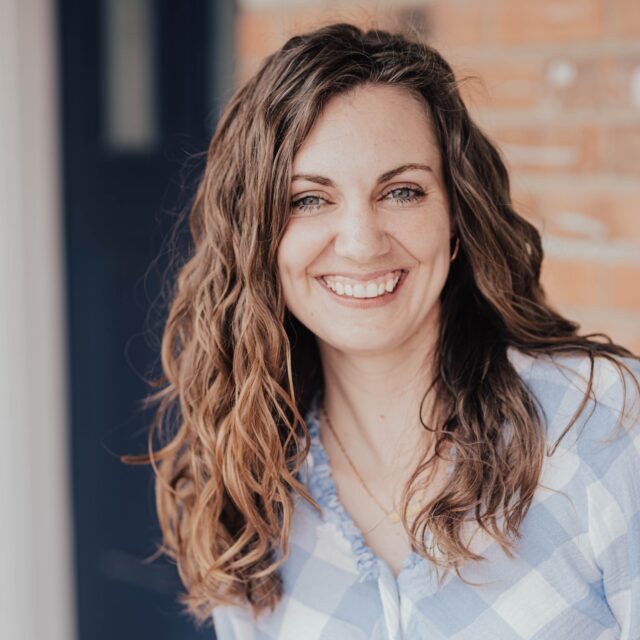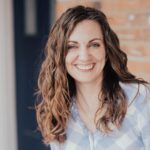 This post may contain affiliate links.
Learn how to make a DIY Hercules Costume that is just a t-shirt. It's easy to wear and easy to make with a t-shirt, HTV, and some blue fabric.
If your kid is passed the age of wearing a full costume, you can make them a simple t-shirt costume. They can wear their regular clothes with a fun t-shirt. This t-shirt can be worn as a Halloween costume or be worn to a Disney theme park.
This DIY Hercules costume t-shirt is inspired by the Disney Hercules, but I changed some of the colors and the cape is striped. Hopefully, it's still recognizable as the Greek God.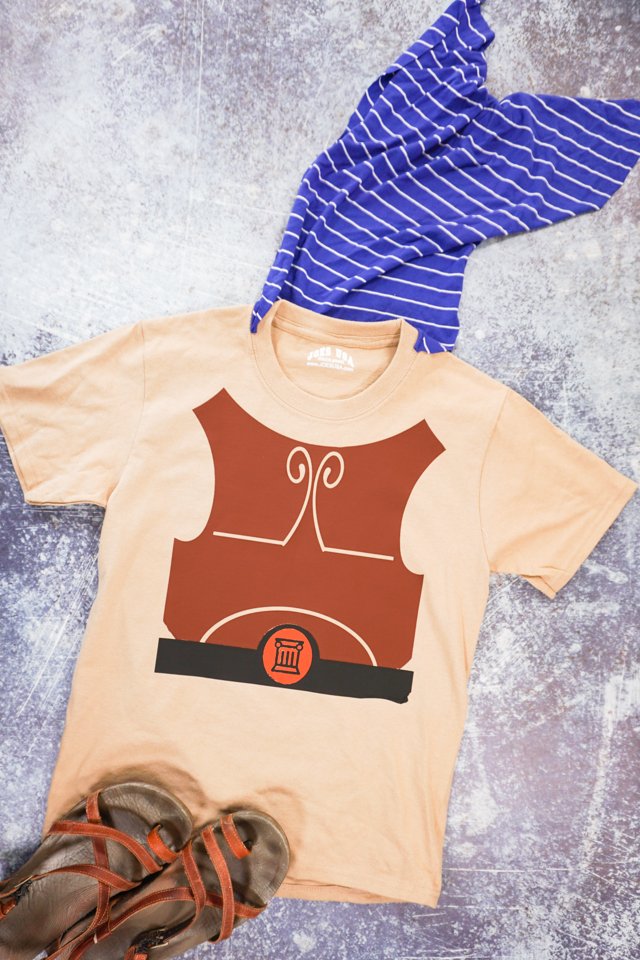 Do you love to make costumes? Check out these fun ideas: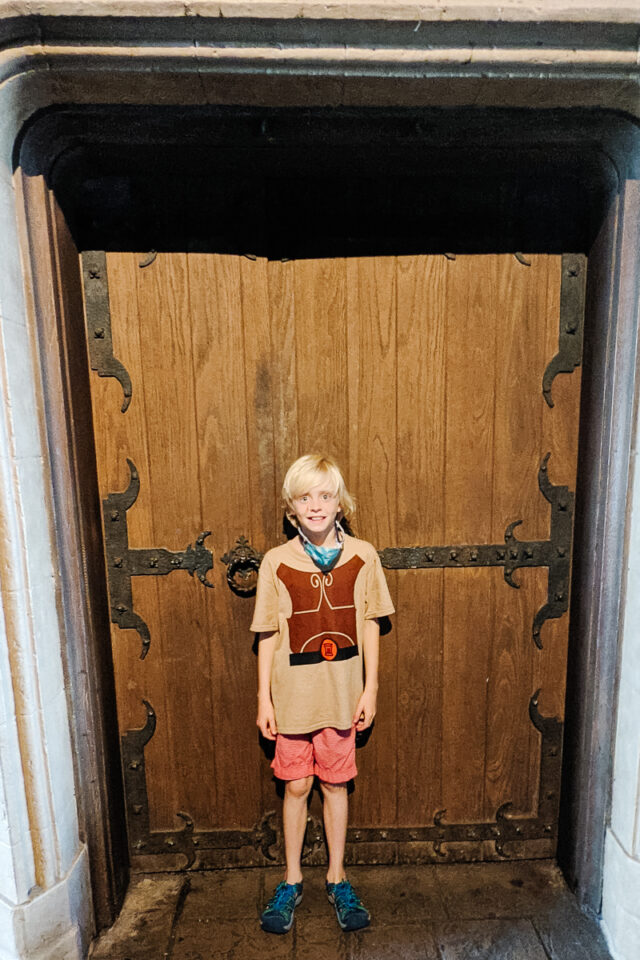 DIY Hercules Costume T-Shirt
supplies
Use your cutting machine to cut out the brown, black, and orange iron-on vinyl. Feel free to change the colors if you want.
Weed the designs.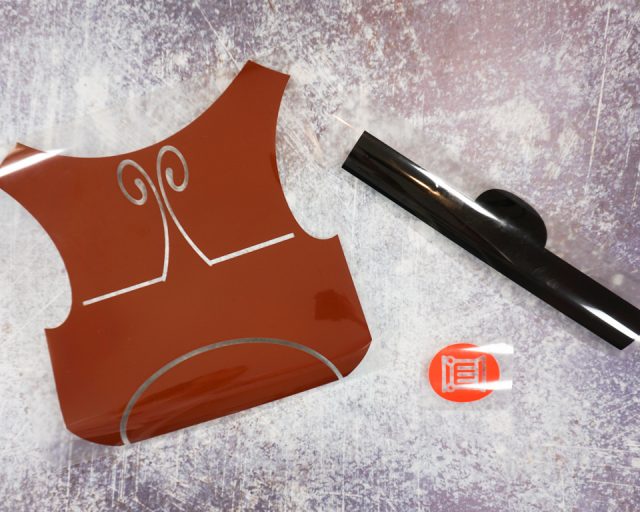 Use the Easypress to apply the iron-on vinyl to the t-shirt. You'll have to layer some of the pieces to get it to look right.
You can stop here is you want since it already looks very much like Hercules chest. Keep going if you want to add the blue cape.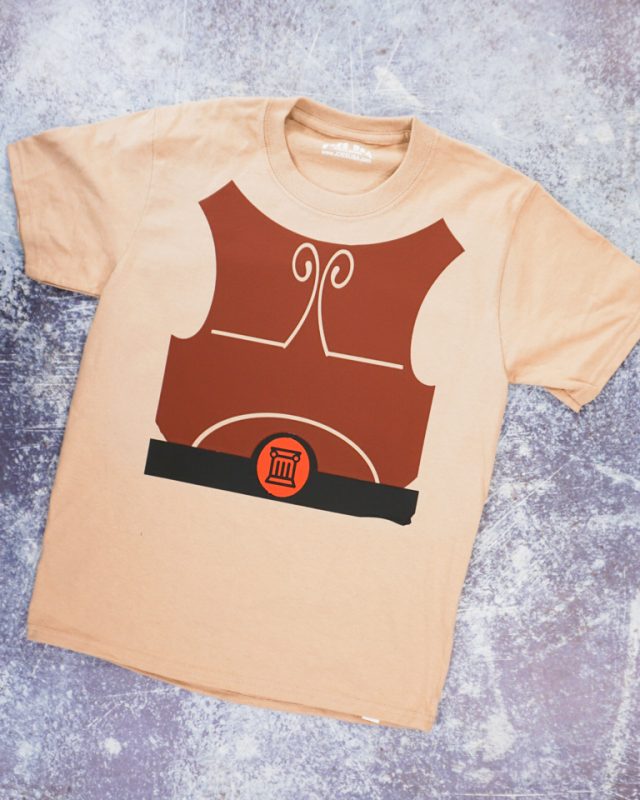 Cut the back off of a blue t-shirt (or dress) Keep the neckline and create a kind of trapezoid shape.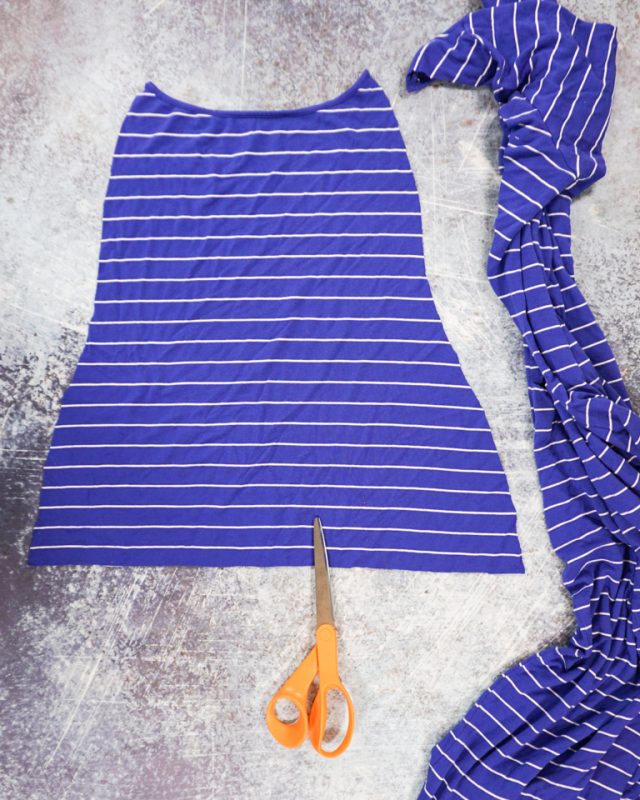 Find the center of the cape neckline and find the center of the t-shirt neckline. Match up both centers and pin.
Pin the neckline of the cape around the t-shirt neckline. I pinned mine at the base of the neckband. The cape shows a little bit from the front.
Sew the cape onto the t-shirt at the neckline. I used a straight stitch and I slightly stretched as I sewed.
You finished with the really easy DIY Hercules costume t-shirt!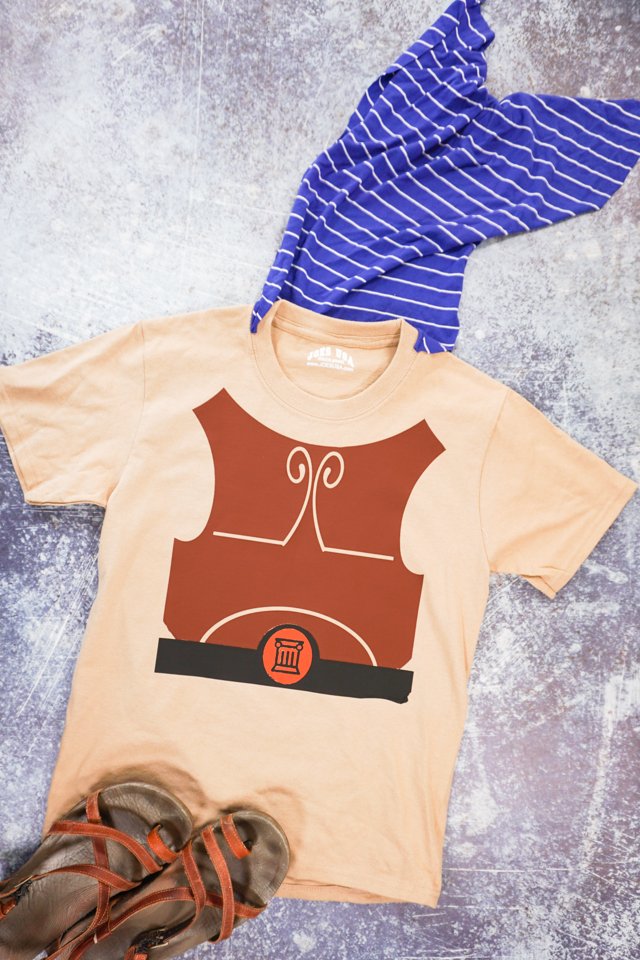 If you make something using this sewing project, I'd love to see! Please share it on social media with the hashtag #heatherhandmade and tag me!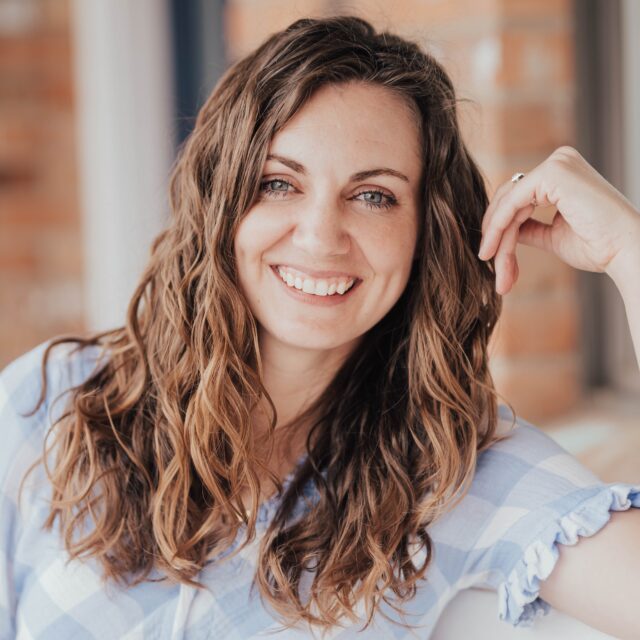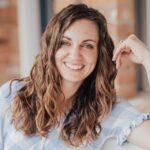 I believe small sewing moments can create great joy. Find your own "right" way to sew. -Heather