DIY Gingerbread Ornament with Leather
This post may contain affiliate links
Use leather to make a DIY gingerbread ornament. Cut out the shape and the frosting details with a Cricut Maker for an easy project!
One of my favorite shapes of Christmas is a gingerbread man. It's so classic and simple. I love the curves, and how you can personalize the frosting details however you want. I'm going teach you to make a simple gingerbread ornament with leather and some iron-on vinyl.
Since gingerbread men are so simple I decided to make three different versions with the faux leather. I made one with no frosting details, one with plain white iron-on vinyl, and one with white glitter iron-on vinyl.
The best part about these gingerbread ornaments is that they match my gingerbread garland that I made last year. Those ones are simple with no details, but I might add details to them some day.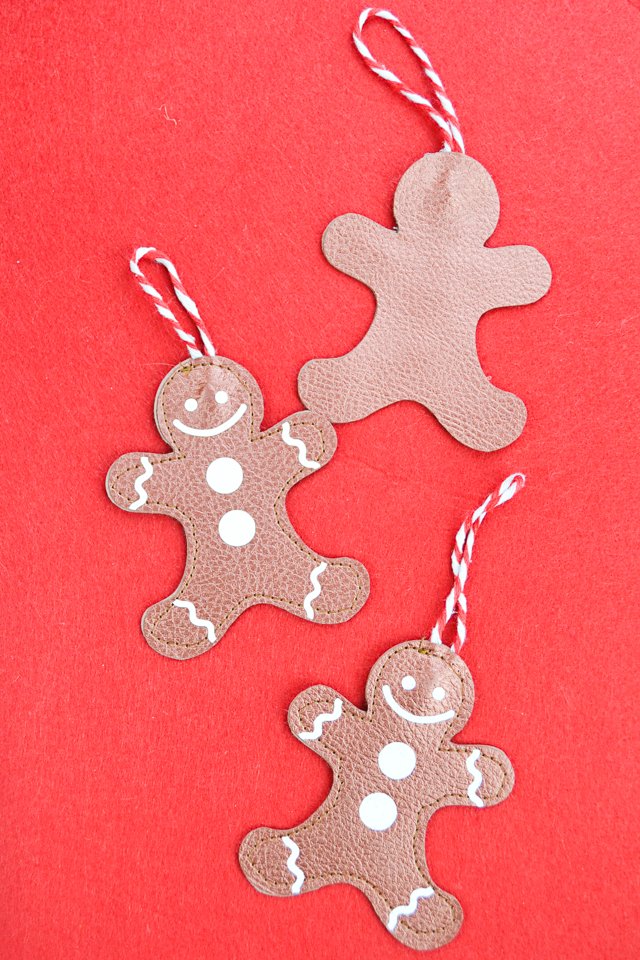 The faux leather is so easy to cut out with the Cricut Maker, and it makes it so professional. Next time I make these I want to let my kids decorate them with buttons and pompoms. It would be the perfect kid craft!
I love faux leather and leather hanging on my Christmas tree. I've also made a leather pinecone ornament and a leather tree ornament. Leather and faux leather is so great to work with!
Do you love to sew? Try one of these sewing projects: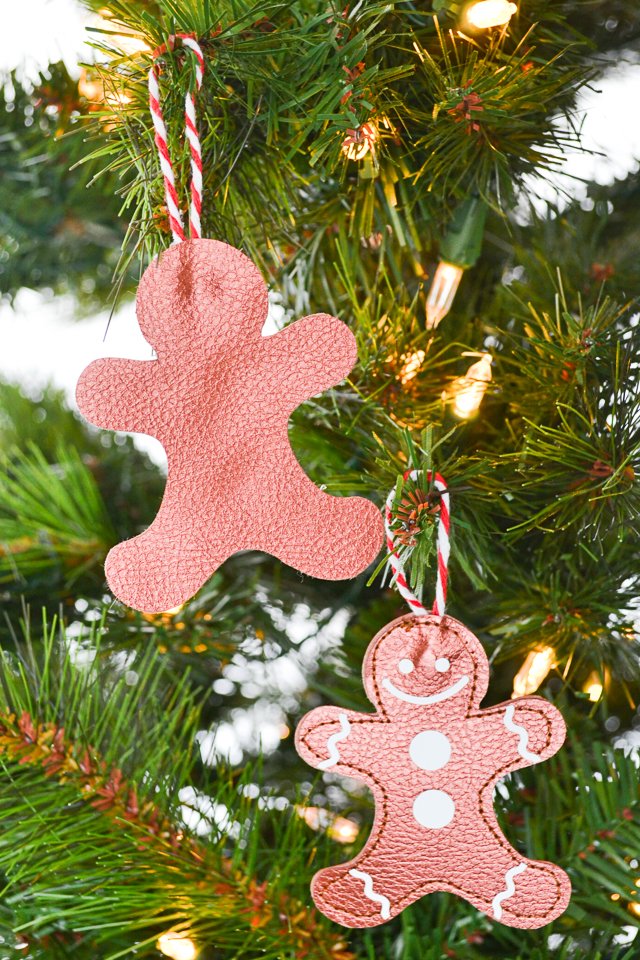 diy gingerbread ornament
supplies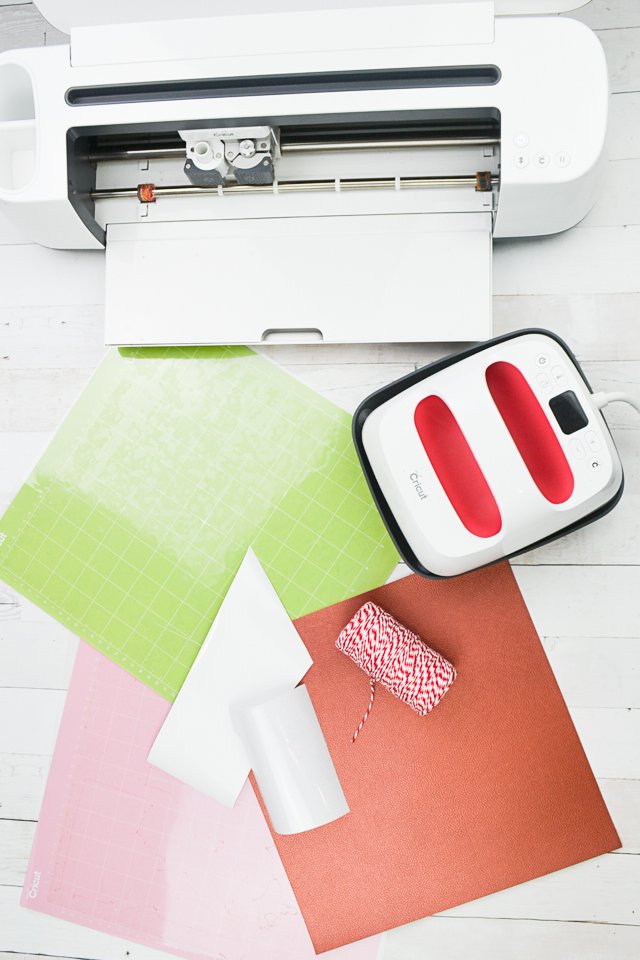 Use the Cricut Maker to cut out the iron-on vinyl details.
Use the Cricut Maker to cut out the faux leather gingerbread men. For each one ornament you need two faux leather gingerbread men.
Weed out the excess iron-on vinyl from the design.
Cut a piece of twine 6 inches to 8 inches long. Tie the twine into a loop with a knot.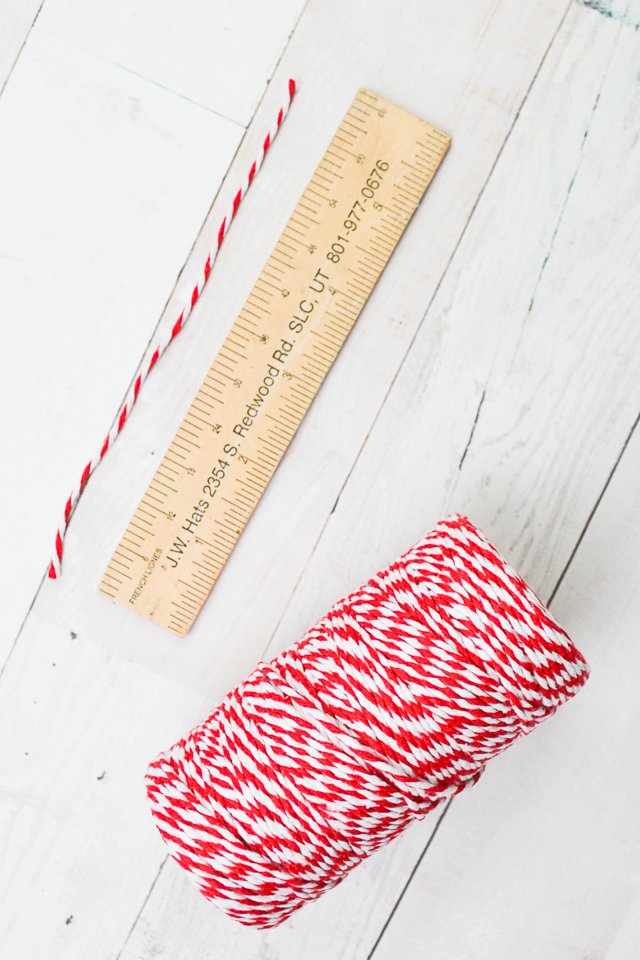 Place the knot in between two layers of the faux leather gingerbread man. Clip the gingerbread men layers together.
Sew 1/8 inch all the way around the two layers. Make sure you sew over the twine so that it's secure.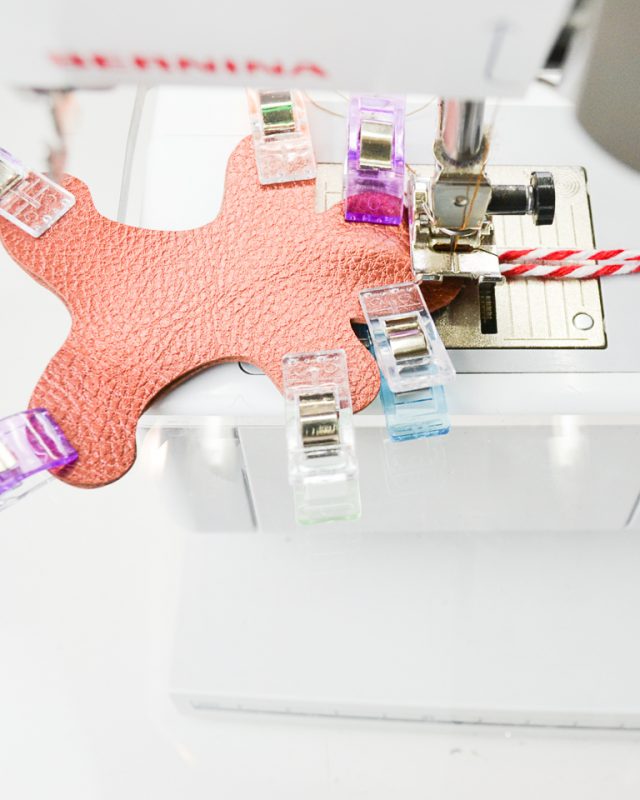 Use the Easypress 2 to apply the iron-on vinyl to the front of the gingerbread man.
If you make something using this sewing project, I'd love to see! Please share it on social media with the hashtag #heatherhandmade and tag me!