DIY Leather Tree Ornament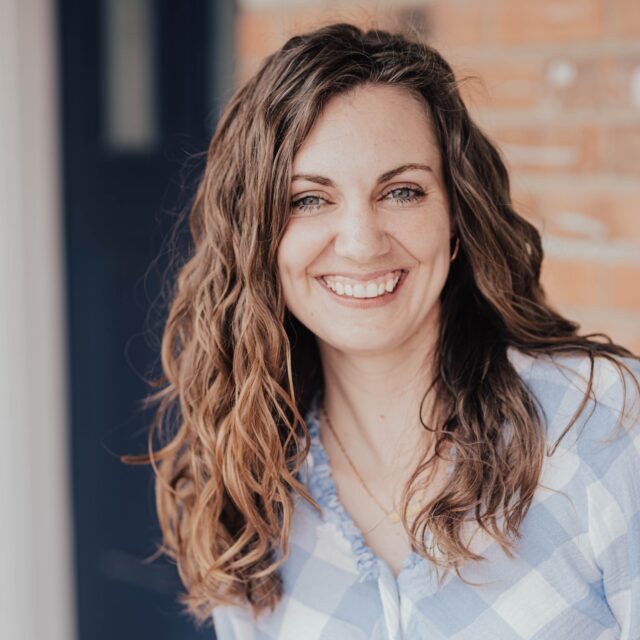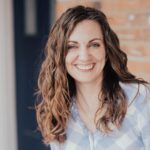 This post may contain affiliate links.
Make a beautiful handmade ornament to hang on your Christmas tree. This DIY leather tree ornament uses hot glue and faux leather or leather!
I'm so excited for Christmas and decorating the tree. I lean towards a simple tree with lots of natural colors and textures. One of my favorite materials to work with is leather or faux leather. It's easy to cut, it doesn't fray, it's easy to glue, and it looks really nice.
I cut up so faux leather and hot glued it to a foam cone for a simple, beautiful, and easy DIY ornament. I love the cone shape so that it looks like an evergreen tree especially with the green faux leather. This DIY leather tree ornament is a quick and easy!
At first I was just going to do the tree with no extra details, but at the last minute I decided to add the star wood buttons at the top. It just gives the ornament a little something extra.
I also think the tree ornament would be so pretty with buttons glued all over it like ornaments. Or if all the points of the faux leather were tipped with white paint for a snow covered tree look.
It's going to look so beautiful next to this DIY leather ornament that looks kind of like a pinecone!
DIY Leather Tree Ornament
supplies
Cut out a bunch of triangles from the faux leather or leather. Mine were about 1.5 inches tall and 1 inch wide at the bottom.
Trace the circle of the bottom of the cone onto the faux leather. Cut out the circle.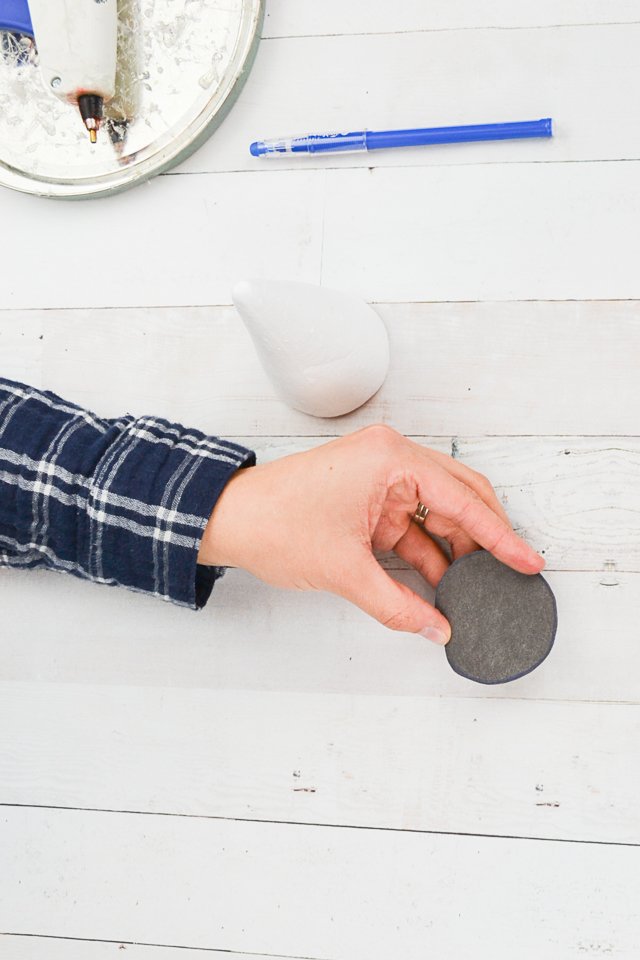 Glue the circle onto the bottom of the cone.
Cut a piece of baker's twine 6 inches to 8 inches long.
Glue the baker's twine to the top of the cone.
Glue some of the triangles onto the side of the cone near the bottom. The points will hang down past the bottom of the cone.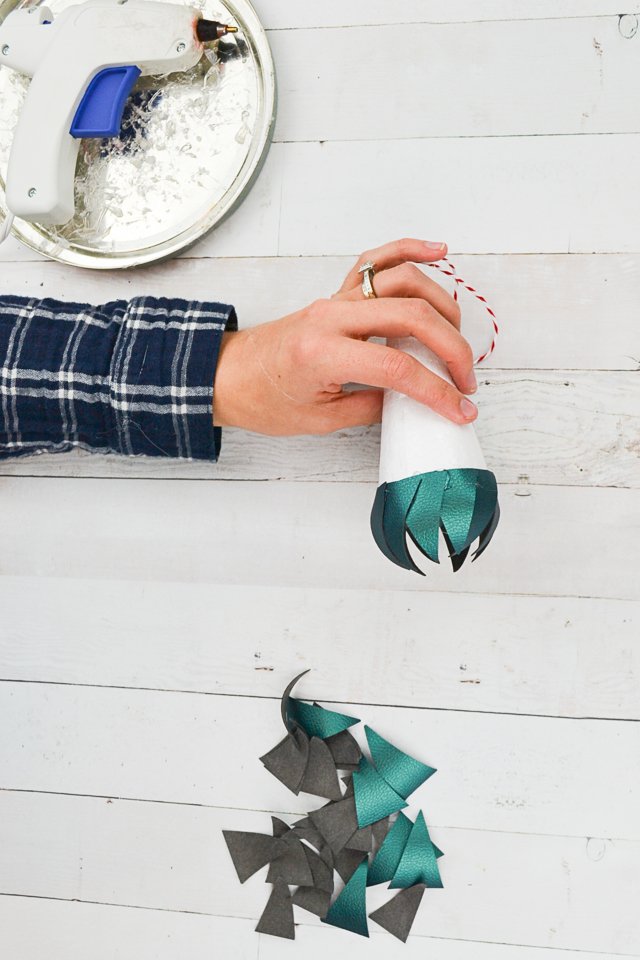 Pull the points over the circle and glue it in place.
Start covering the cone with the triangles of faux leather. Do it row by row. Make sure you cover all of the foam, and there is no white showing through.
I found as I got closer to the top I needed the triangles to be a little smaller. I trimmed them slightly before gluing them on.
Optional: add buttons to the top at the base of the twine. I chose wooden star buttons because I liked the contrast of the wood against the leather.
You can also glue buttons onto the tree to look like ornaments.
If you make something using this sewing project, I'd love to see! Please share it on social media with the hashtag #heatherhandmade and tag me!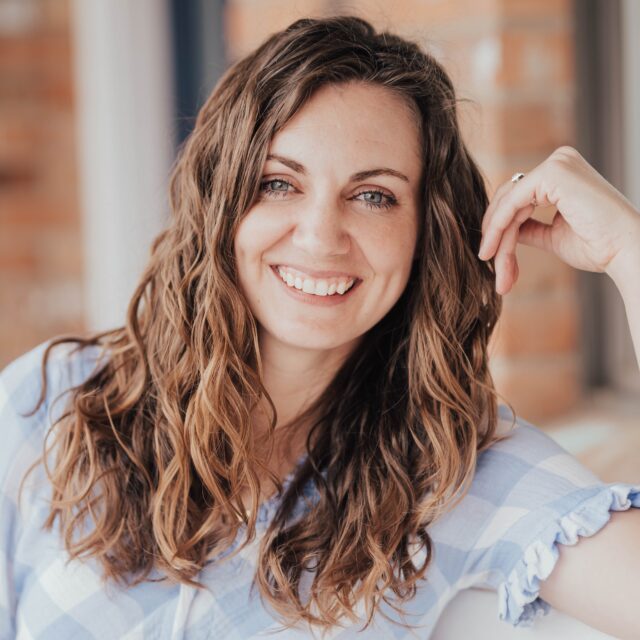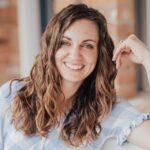 I believe small sewing moments can create great joy. Find your own "right" way to sew. -Heather