DIY Gingerbread Garland with Felt or Leather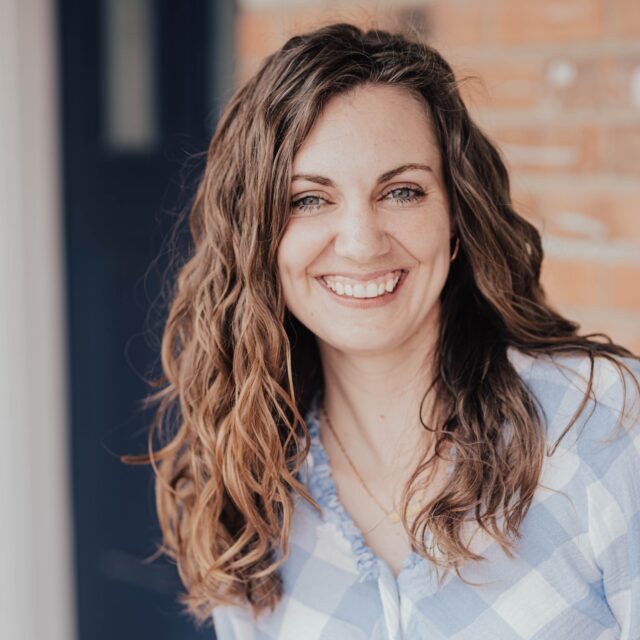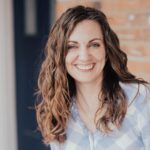 This post may contain affiliate links.
Decorate for Christmas with this baking inspired garland. Learn how to make a DIY gingerbread garland with this simple Cricut Maker tutorial.
I love all the baking that happens around Christmastime. My husband makes amazing treats, and it's a tradition that our family loves. To celebrate this family time I made a cute Gingerbread Garland with a thrifted purse and the Cricut Maker.
These gingerbread would be so fun to customize! Decorate them to look like the same cookie or have kids each make a unique gingerbread man cookie!
If you have any extra pieces of leather, you could make DIY gingerbread ornaments too. They would be easy to make since you just have to cut out some extra gingerbread men.
I love hanging this gingerbread garland in front of our felt Christmas stockings.
I use the Cricut Maker to cut out the gingerbread men shapes, but you could also cut them out by hand. I love being able to cut leather with the Cricut Maker.
How does the Cricut Maker cut leather or felt?
The Cricut Maker* is unique in that it has a rotary blade and can cut any unbonded fabric. Instead of a knife that drags along the mat to cut the material, the rotary blade rolls around on the fabric cutting it just like a hand rotary blade. It can make very accurate and detailed cuts.
Should I use felt or leather for a DIY gingerbread garland?
I love using both felt or leather because you can cut into them, and they won't fray or come undone. You don't have to finish the edges. Instead you can decide what look you are going for. Leather is smooth and leans towards a sophisticated look, and felt is soft and leans towards a cozy look.
I love working with leather and faux leather. The texture is just amazing, but I don't love paying for expensive leather. My compromise? I bought a faux leather purse and chopped it up to cut into gingerbread men.
When choosing a purse from the thrift store try to pick one with a color close to the color of gingerbread. Don't worry about real leather or faux leather, for this project either will work. Try to get a bag that's "broken in" and has a soft feel. Also, you don't want the lather to be too thick to work with.
Do you love to create? Try one of these fun sewing projects:
DIY Gingerbread Garland with Felt or Leather
Supplies
Cut the leather pieces off of the purse. You might have an odd looking shape. 
Cut your quilting cotton 12 inch by 12 inch.
Fuse the double sided fusible adhesive to the back of the quilting cotton. Do not remove the paper backing yet.
Smooth the quilting cotton and faux leather onto a cutting mat and cut out the gingerbread men shapes with the machine. I used this gingerbread shape. You can also trace a shape onto the quilting cotton and faux leather and cut them by hand.
I made eight gingerbread men in both quilting cotton and faux leather. I was limited to eight because of the size of my faux leather piece.
Remove the paper backing from the quilting cotton and place the adhesive on the back side of the faux leather. Carefully fuse with an iron. Trim any overlapping sections that don't line up perfectly.
Measure the length needed for your garland and cut your string.
Tie a loop at the end of each string.
Hot glue the string to the back of the gingerbread men. Space them evenly across the string.
You finished! Add any embellishments you'd like to make them look more like gingerbread cookies.
If you make a DIY gingerbread garland using this tutorial, I'd love to see! Please share it on social media with the hashtag #heatherhandmade and tag me!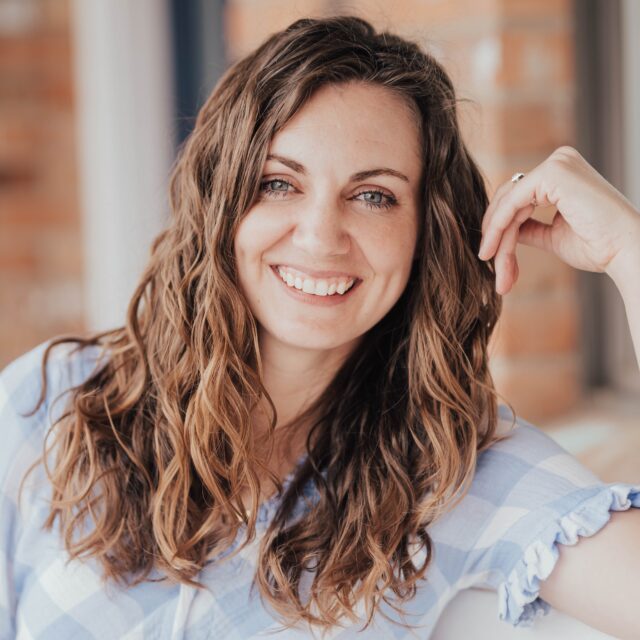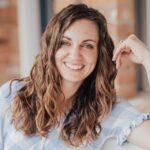 I believe small sewing moments can create great joy. Find your own "right" way to sew. -Heather