How to Sew a Dog Bed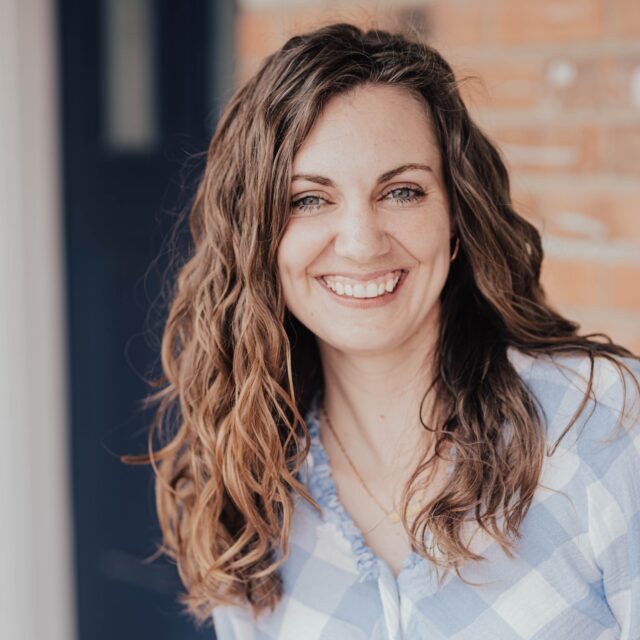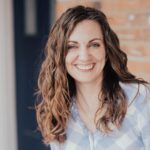 This post may contain affiliate links.
Learn how to sew a dog bed with fabric and foam. Make the perfect DIY comfy cushion for your best furry friend.
We bought a dog bed for my puppy when we first got him, and it was the perfect size. Well he just turned 1 years old and he has definitely outgrown that first bed.
Instead of buying a new one, I decided to use some stuff I had around the house to make him a new one. I wanted it to be extra large so it would be nice and comfortable for him! I'll show you how to sew a dog bed so that you can make one too!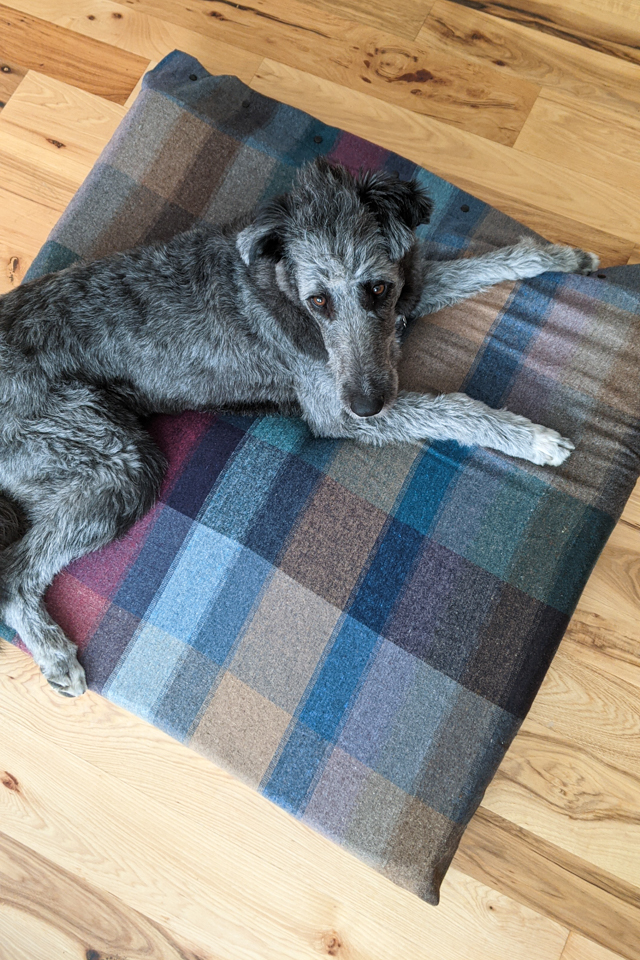 What kind of fabric and stuffing I use to make a dog bed?
I was inspired to make this sewing project because I had some thick foam from one of our beds that was worn out and was going to be thrown away. I realized I could easily make a dog bed by repurposing it.
I recommend using 2-4 inch foam, batting, pillow, quilt, or egg carton foam. Anything that is soft and can be doubled until it is 4 inches will work great.
For the fabric I recommend using a heavier weight fabric that can take a beating. Canvas, denim, felted wool, or polar fleece will work great.
I ended up using some medium weight wool that I have had in my stash for years that was given to me years ago. It worked great for this project!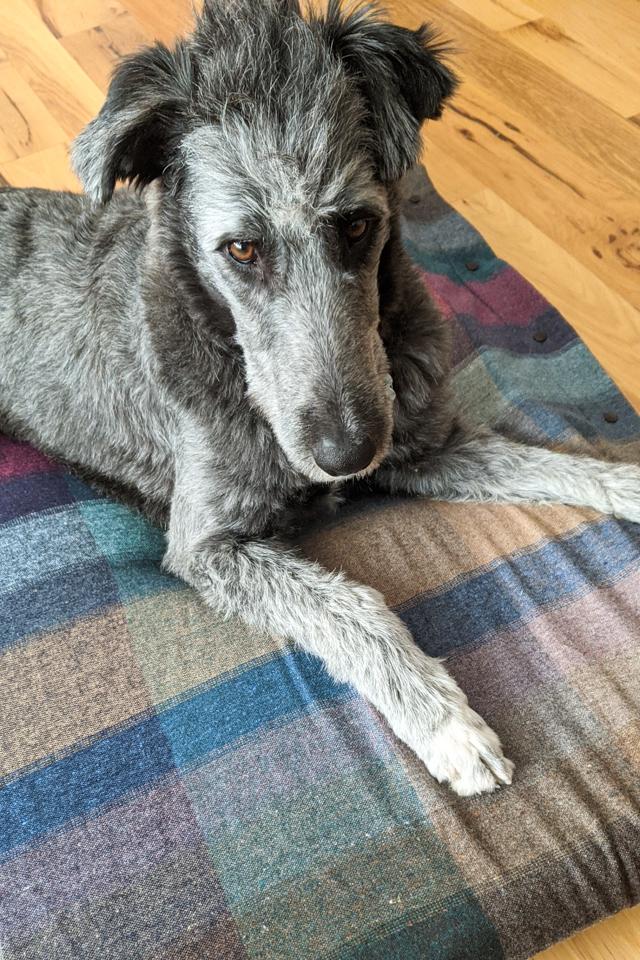 Is it inexpensive to make a dog bed?
I set out with the desire to keep this project as inexpensive as possible. I know it's going to get dirty, smooshed, and played with so I didn't want to spend much money on it.
It is inexpensive to make a dog bed if you either have the supplies around the house or you can thrift the items that you need. It can get expensive quickly if you have to buy everything at a fabric store.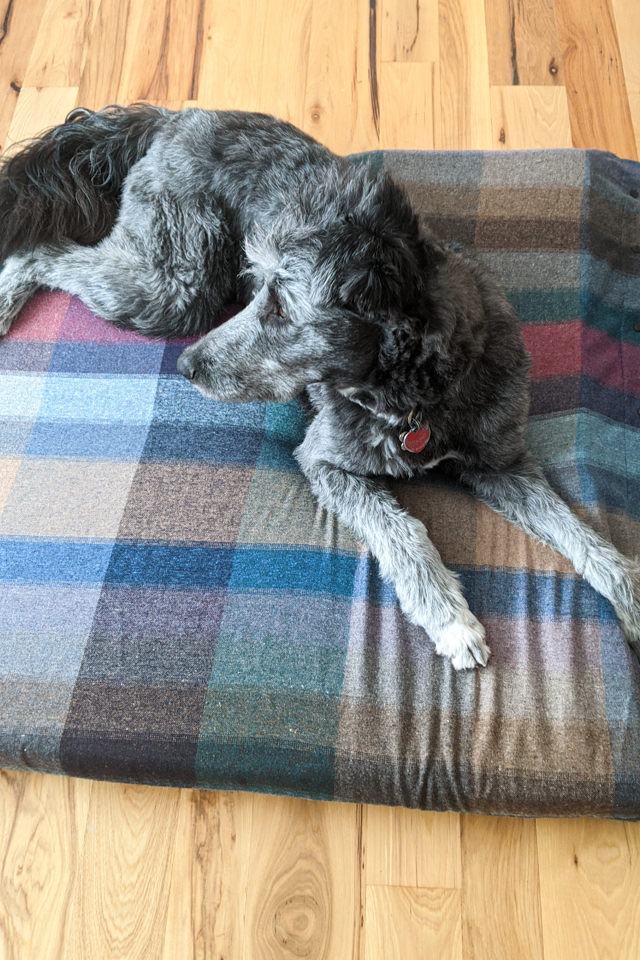 Do you love to sew for dogs? Try one of these fun sewing projects: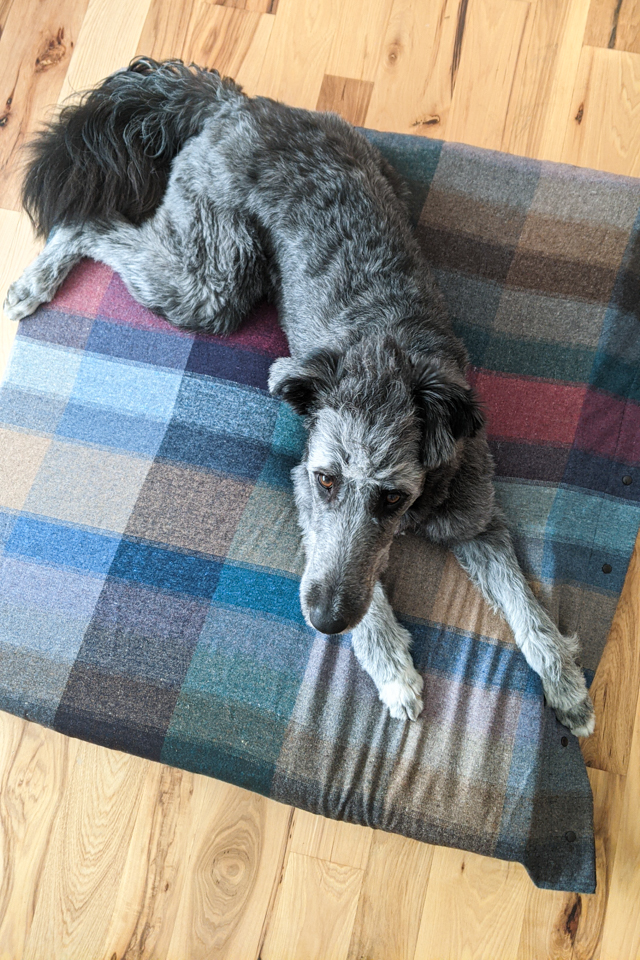 how to sew a dog bed
supplies
2 inch foam 36 inch by 72 inch (the size really depends on the size of your dog. I have a medium sized dog, and this bed is a good large size for him.)
2.5 yards of medium to heavy fabric like denim, canvas, coating, polar fleece, etc
8 plastic snaps and setting tools (any snaps or buttons/buttonholes will work great)
You can buy the foam new from a store or you can try reusing something you already have. We had a foam pillow top that was worn out with holes, and we were going to throw it out.
You can use a heavy duty blanket from the thrift store or a drop cloth from a home DIY store.
I decided to repurpose part of the foam for the dog bed.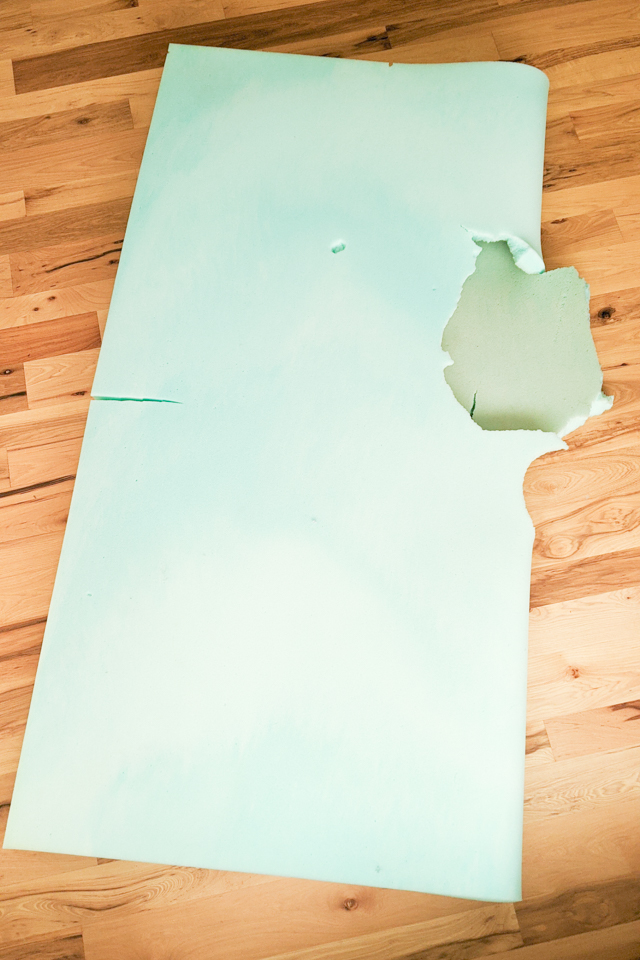 Cut the foam into two 36 inch by 36 inch squares. Place them on top of each other.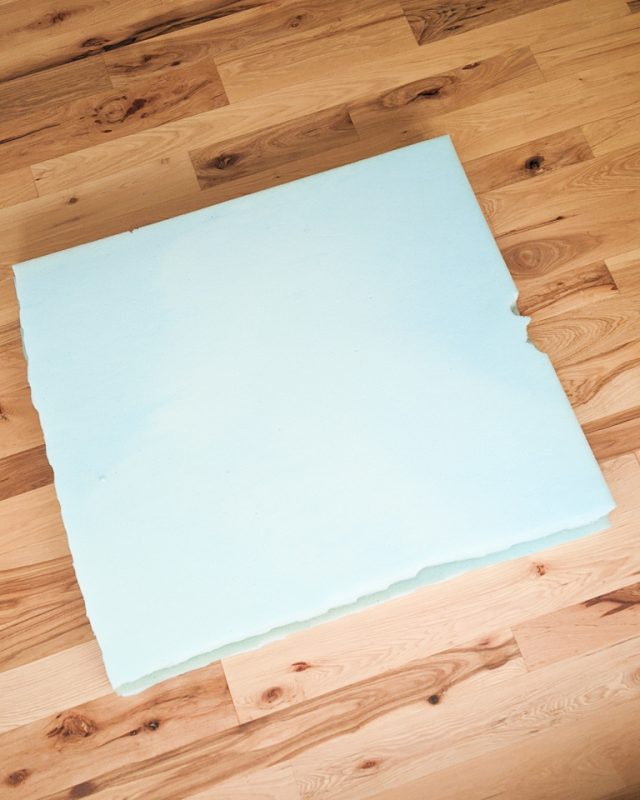 Cut your fabric to 36 inches wide and 90 inches tall.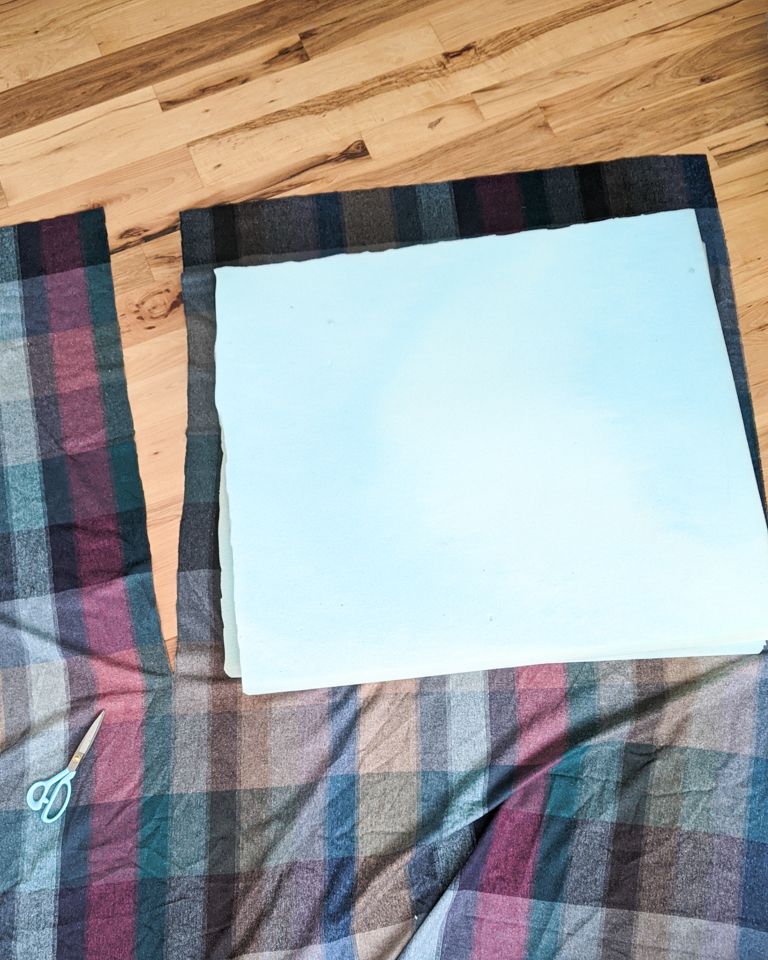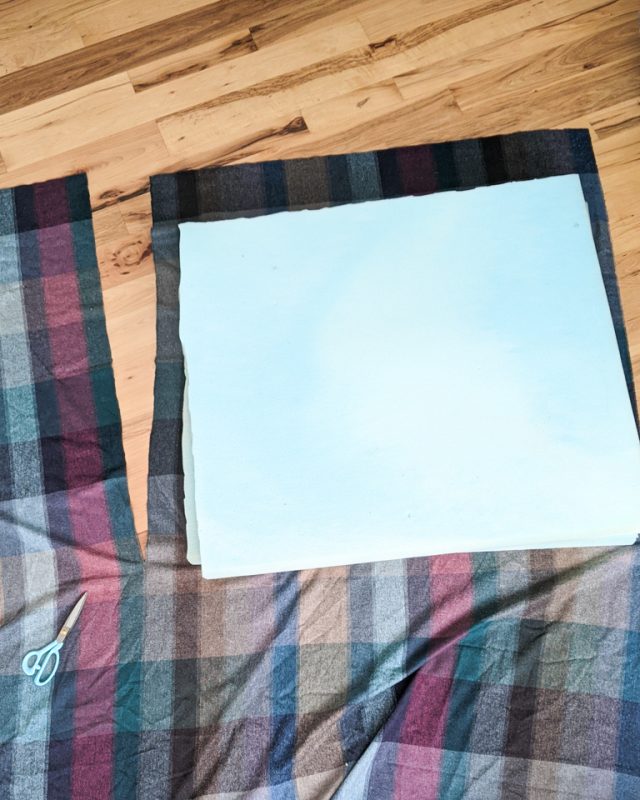 Fold the fabric in half matching up the short ends. Pin the two sides (not the short ends) from the fold to the short ends.)
Sew the two pinned sides with a 3/4 inch seam allowance. Sew another row of stitching 1/4 inch into the seam allowance. Finish the edges of the seam allowance.
Having three rows of stitching makes the seam a lot stronger since this dog bed will get a lot of strain.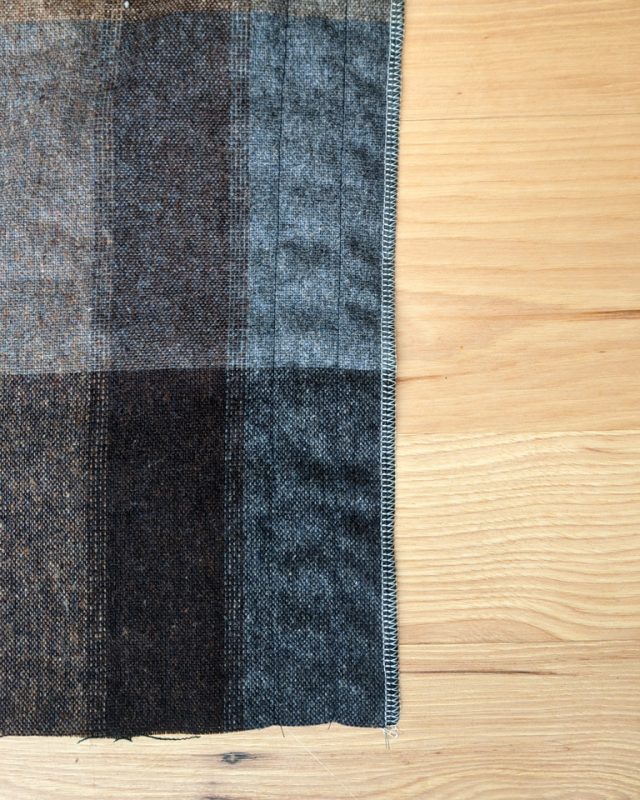 On the corners with a seam and a fold, "box" the corners.
To do this fold the corner into a triangle. The fold and the seam will be on top of each other with the fold as a triangle. Sew straight across the triangle two inches from the point.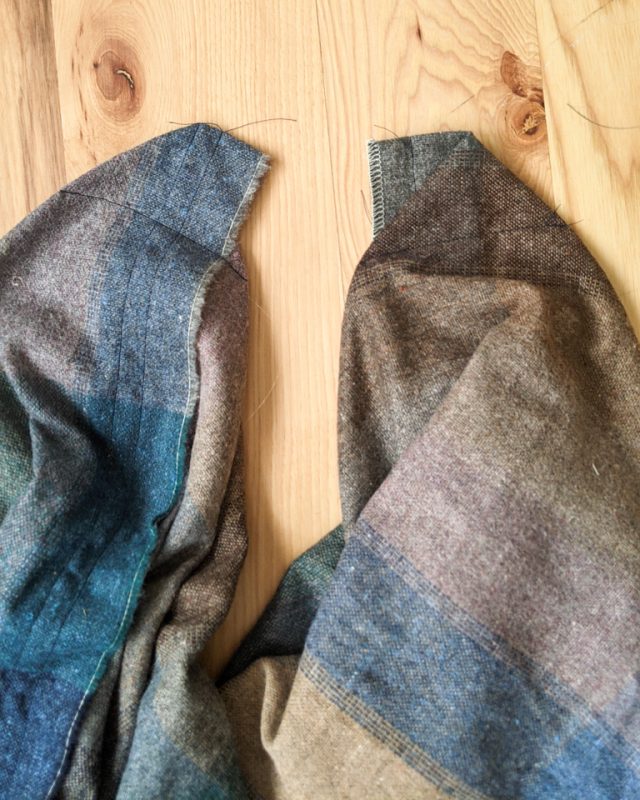 Turn the cover right side out and push out the boxed corners to check. You can even slide the foam pieces inside.
At this point you can check the cover by placing the foam inside. You'll have slightly less extra fabric at the opening than mine.
Take the foam out again.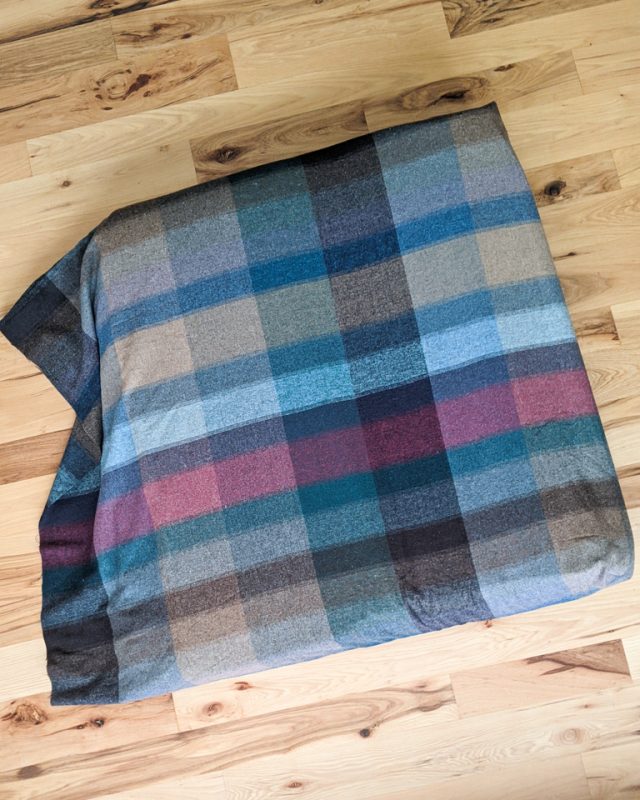 Fold the opening in 1.75 inches all the way around.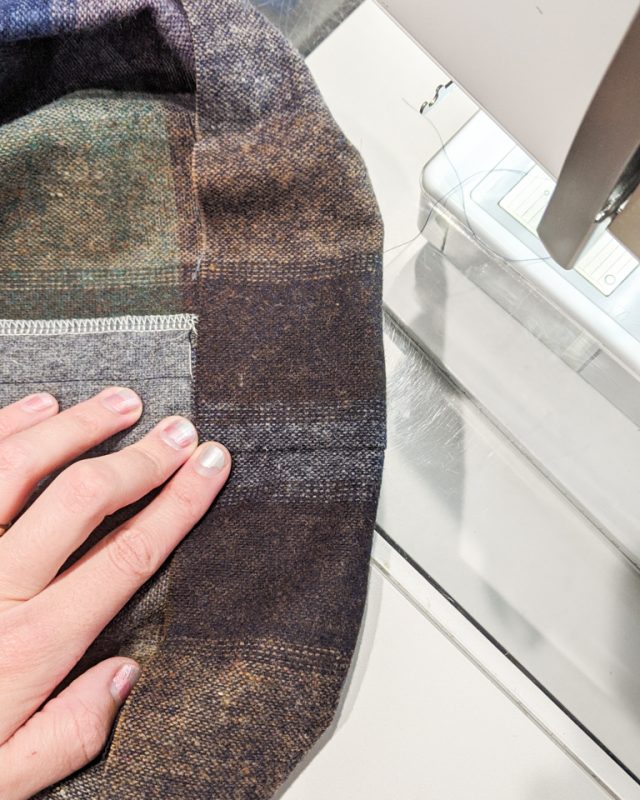 Fold the opening in another 1.75 inches all the way around. Pin it in place.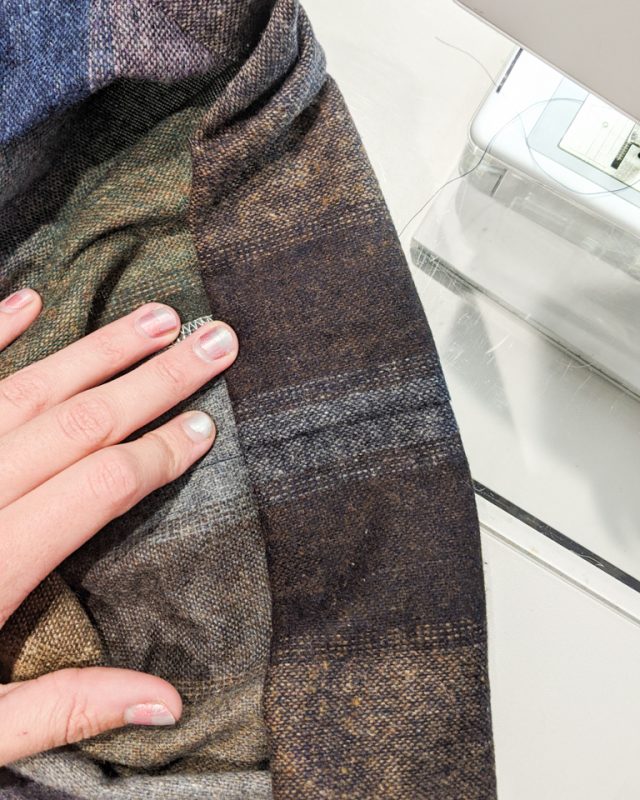 Sew the thick hem in place.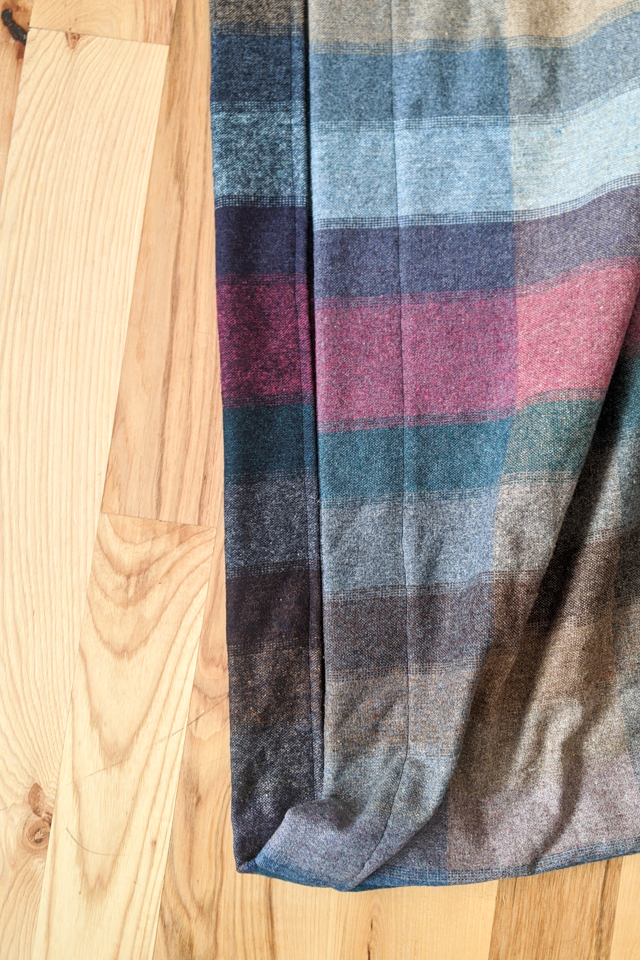 Put the foam inside and let your puppy check it. (It made me so happy that he wanted to use the bed before I was even done.)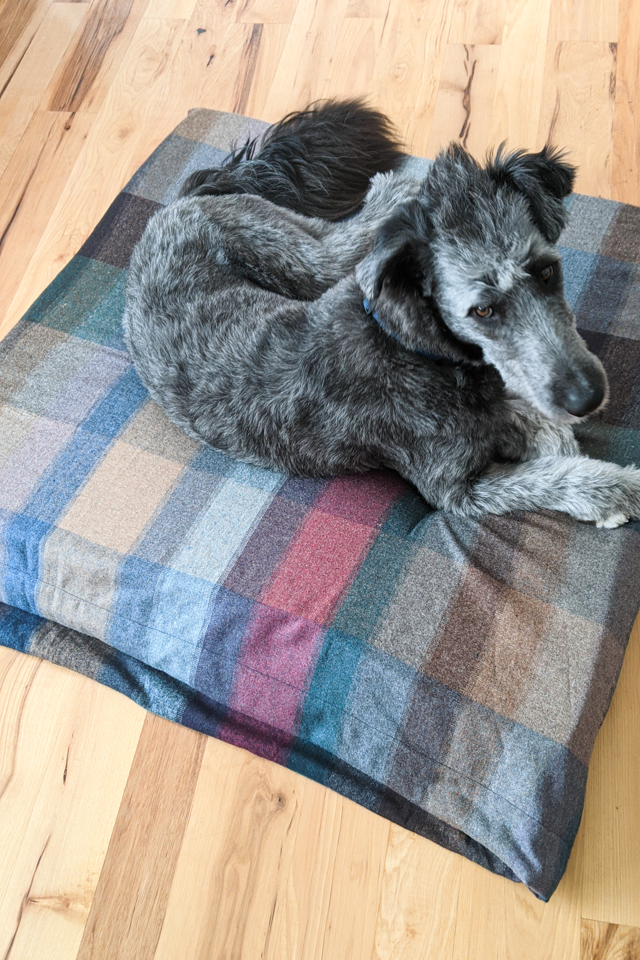 Install the 8 snaps across the opening with the awl and the snap setting pliers.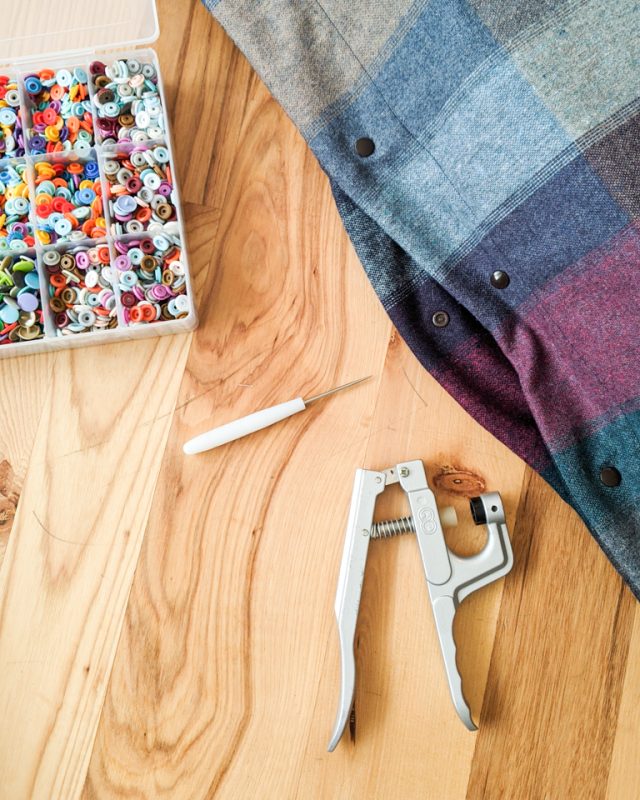 Close all the snaps and you finished!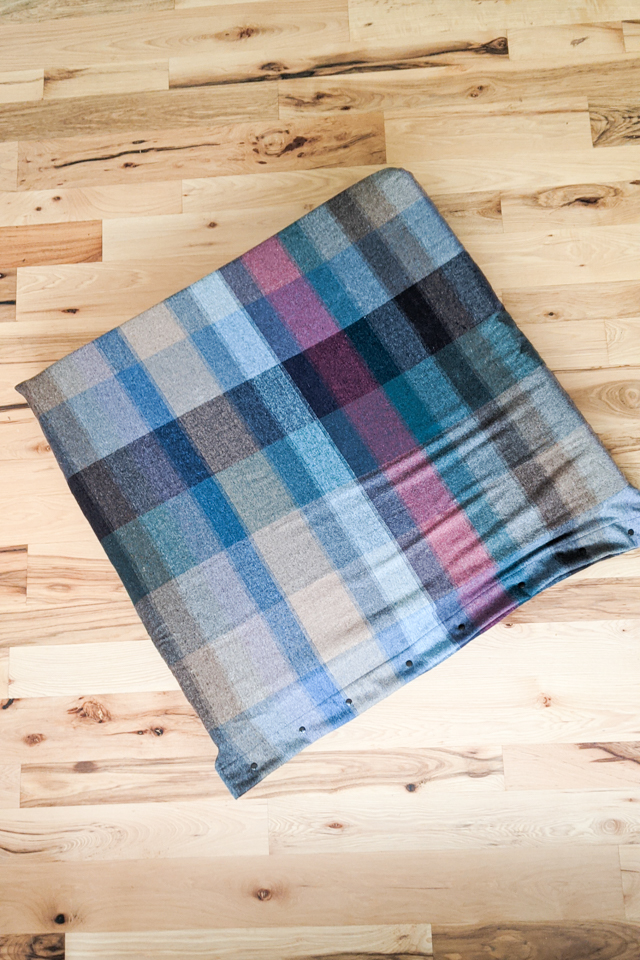 If you make something using this sewing project, I'd love to see! Please share it on social media with the hashtag #heatherhandmade and tag me!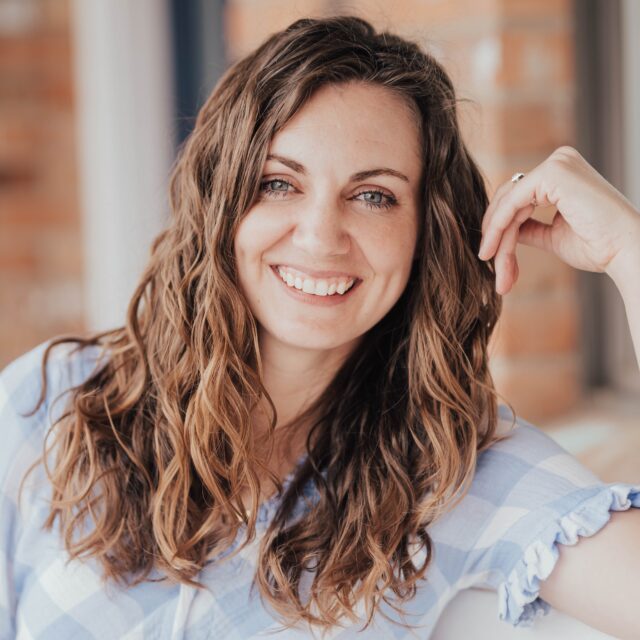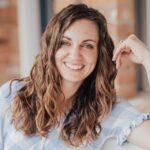 I believe small sewing moments can create great joy. Find your own "right" way to sew. -Heather