Learn how to make fur pompoms with fur fabric and a hand needle. This sewing project is easy, quick, and perfect for hats or slippers!
Pompoms are so cute and fun. I love felt pompoms, fabric pompoms, and pompom trim Did you know that it's actually quite easy to make your own fur pompoms and you don't even need a sewing machine to do it!
As I was thinking about how easy pompoms are to make, I realized that I can make pompoms out of whatever fabric I want. And how amazing would it be to make fur pompoms!
I know a lot of people don't love faux fur, and I didn't think I would like it until I made a faux fur vest. Now I wear it all the time even two years later.
The texture and neutral multi-colored look is so easy to wear and coordinate with other items in my wardrobe. I was surprised by how much I love it, so I didn't need an excuse to add a little more faux fur to my wardrobe.
I feel like this scarf looks pretty dressy, but I love it at the same time. I was worried I wouldn't like the feeling of velvet on my neck, but it actually feels really soft, warm, and luxurious.
Do you love to sew? Try one of these fun sewing projects:
How to Make Fur Pompoms
SUPPLIES
Small piece of faux fur fabric
Scissors
Thread and hand needle
A bowl or cup for tracing
Fabric drawing tool
INSTRUCTIONS
Gather supplies.
Draw circles on the back of the fur the size you want. Your pompom's diameter will be about have the diameter of the original circle.
Cut out the circle. Remove any extra fur from the edges. (I use a hand vacuum constantly while cutting fur to clean up all the stray hairs.
Prepare a needle and thread. Double the thread to make it stronger. Tie a knot at the end.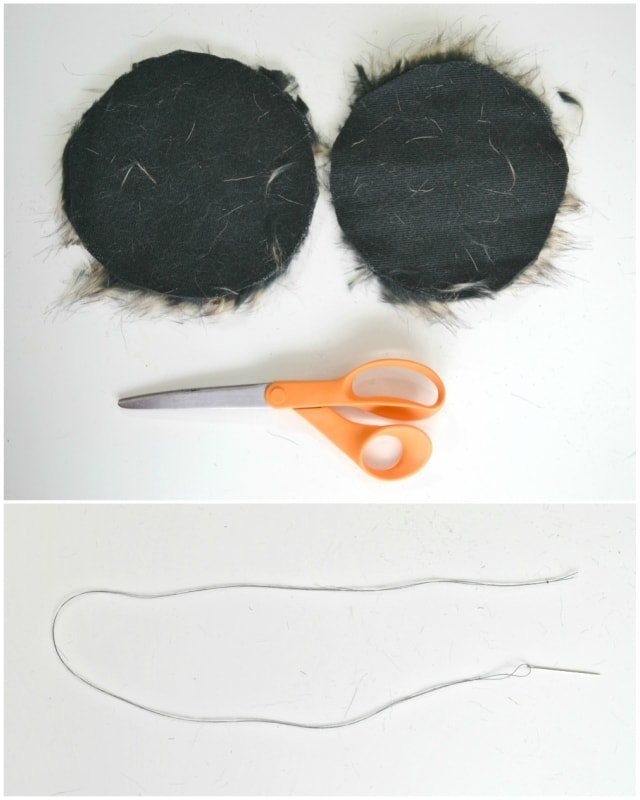 Hand sew a basting stitch all the way around the edge of the circle.
Once you have sewn all the way around, carefully pull on the thread to gather the edges. The faux fur will start to curl inward.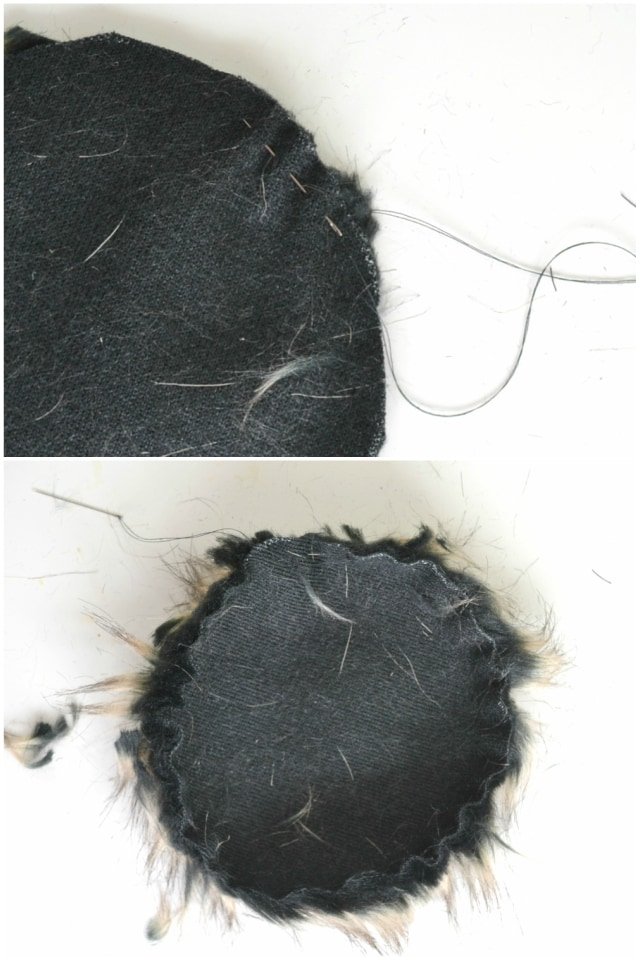 Pull tight and move the gathers around until all the edges are gathered into one small area.
While holding tight tie off the thread.
Sew the pompom onto a corner or edge of something like a scarf, blanket, pillow, or hem of an item of clothing.

I decided to sew my fur pompoms onto the end of a simple stretch velvet scarf. It's warm and cute, and I get to try both the fur and velvet trend in a small ways. It doesn't overwhelm an outfit but just adds a nice touch.
These cute fur pompoms make me want to make fur pompoms for everything! How fun would they be on a throw blanket or throw pillows? Where would you put your fur pompoms?
If you make something using this pattern, I'd love to see! Please share it on social media with the hashtag #heatherhandmade and tag me!