Heart US State Map Quilt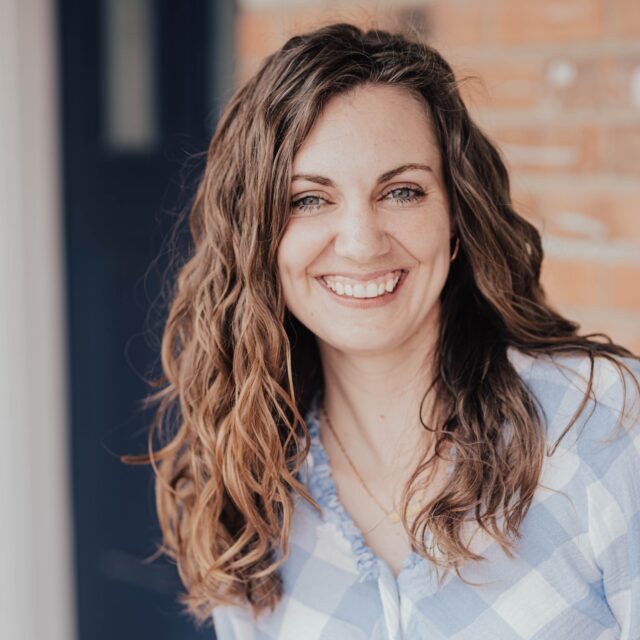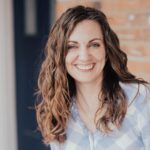 This post may contain affiliate links.
Make a US state map quilt with the states in the shape of a heart. Cut the state patchwork pieces with cutting machine for easy patches!
Map quilts are so beautiful and interesting, and I really appreciate the work that goes into one. I wanted to make one to decorate in my home, but I needed it to be really easy since I'm only a beginner quilter.
I cut all the US states out of fabric bonded with double sided adhesive with the Cricut Maker and then fused them with no-sew fusible adhesive.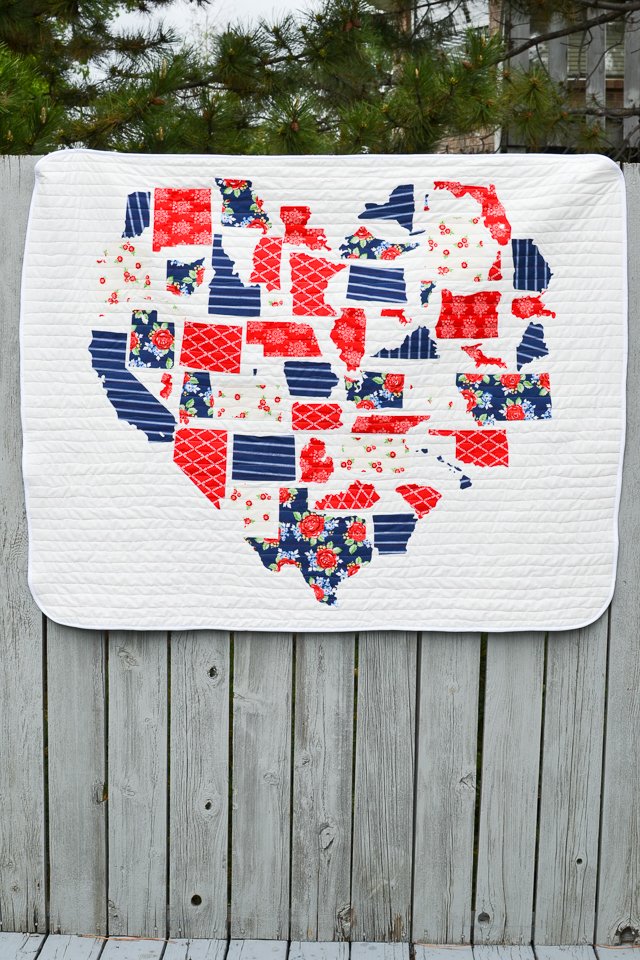 This heart US state map quilt is a baby quilt size that I plan on hanging over the back of my couch or hanging it on the wall. I don't plan on it being used like other quilts I make. I think this quilt would make the perfect gift for someone patriotic.
I just love the summer time and all the 4th of July sewing projects. It's one of my very favorite holidays. I've also made a USA flag rag quilt with a free pattern! I can't wait to see both of these July Fourth quilts together this summer.
Do you love to sew? Try one of these fun sewing projects:
Heart US State Map Quilt
Supplies
Fuse the adhesive to the back side of the five red, white, and blue fabrics. Place the fabric on the fabricgrip mat face down.
Cut out all fifty states with a cutting machine.
Carefully peel all the states off of the mat and organize them. Don't lose any of the small states!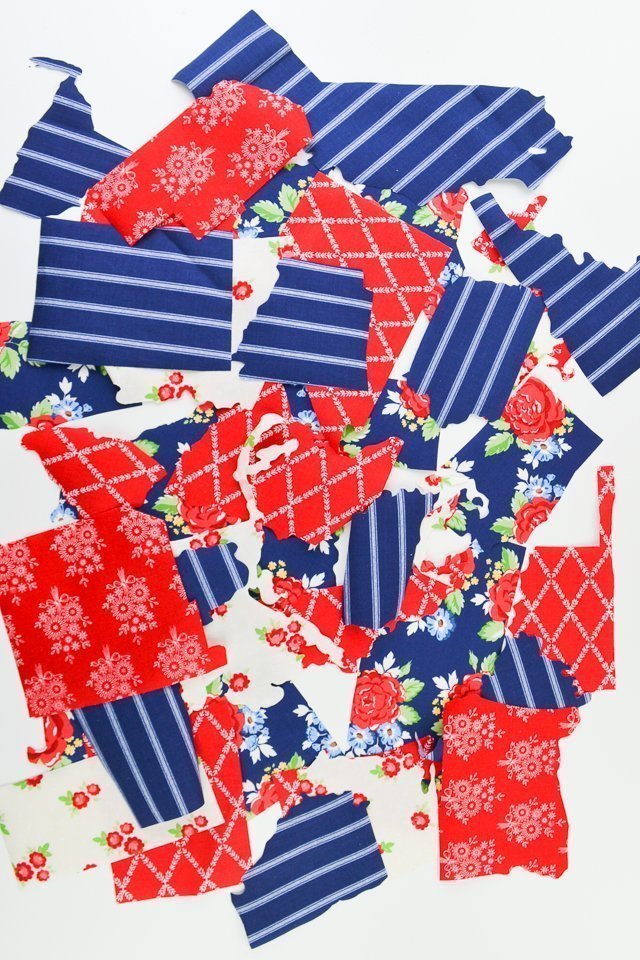 Lay out all the states in a heart shape. Be ready to reorganize and move pieces around to get it just right. Use a map of the United States to get the correct orientation of each state.
Pay attention to the overall shape AND the colors so that it all looks evenly distributed in a heart shape.
With an Easypress or iron fuse all the states to the fabric. Move slowly so that the patchwork pieces are not moved in the process.
Lay your fabric backing face down. Place the batting on top and smooth it out. Place the quilt top on top and smooth it out. Use safety pins to pin baste the three layers together. Alternatively you can use quilt basting spray* between each layer.
Quilt the three layers with white thread every two inches.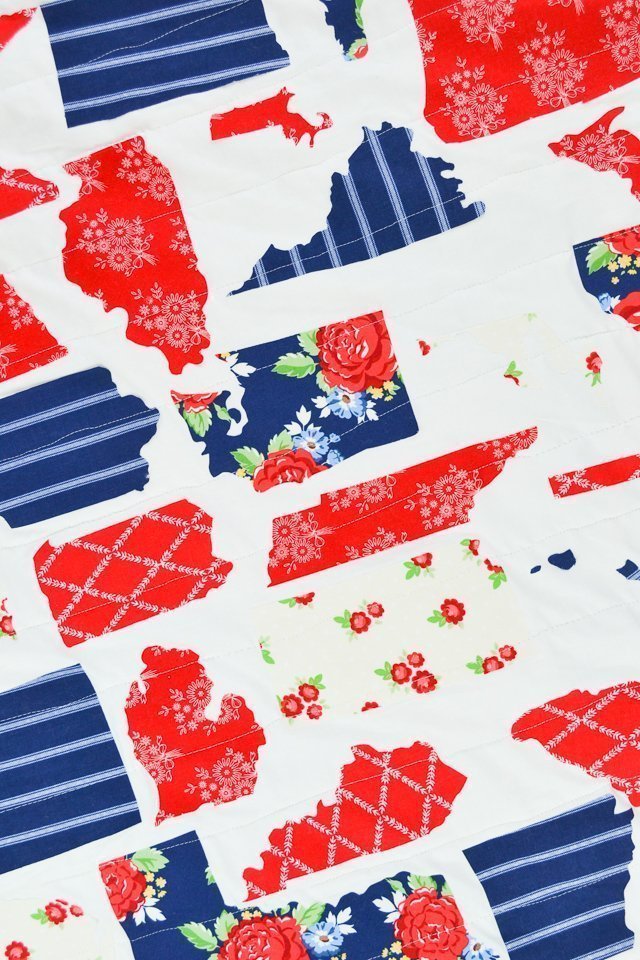 Trim the excess batting and backing fabric away from the quilt.
Switch to red thread and quilt a red stitch between each white row.
Cut the corners into curves. (This is optional; I just love the look of curved corners.)
Use premade or make your own 1/2″ double fold bias binding. I used white so it would blend into the quilt, but you can use a bright color or bold print to frame your quilt.
I added a piece of bias binding straight across each corner to make it easier to hang. I use hooks or a curtain rod on the wall to hang up the quilt.
If you make something using this sewing project, I'd love to see! Please share it on social media with the hashtag #heatherhandmade and tag me!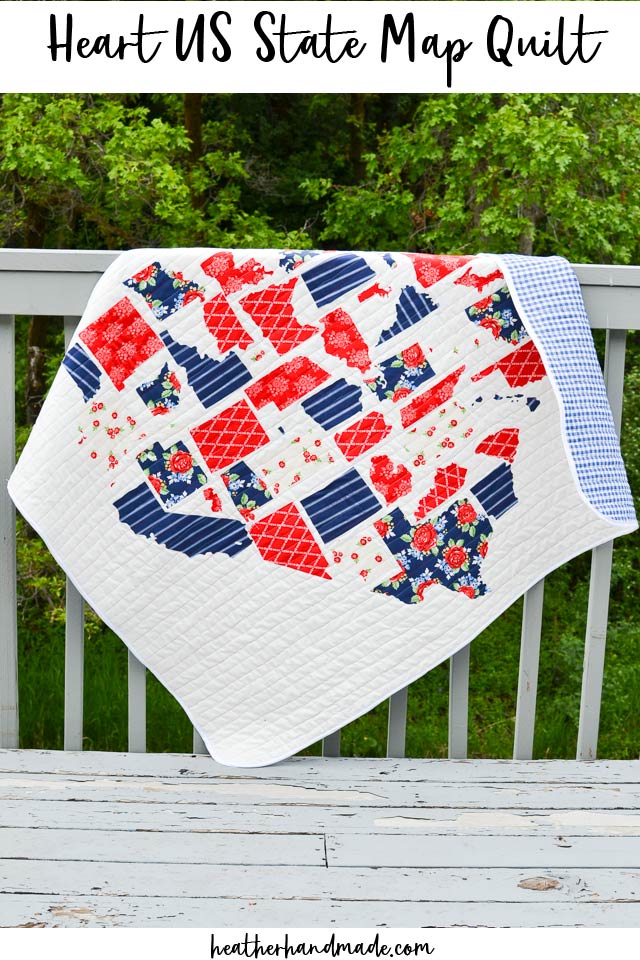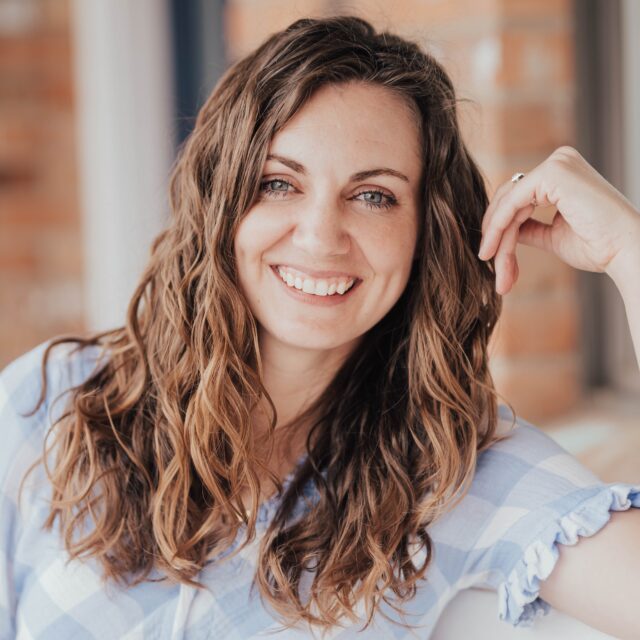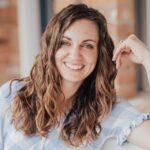 I believe small sewing moments can create great joy. Find your own "right" way to sew. -Heather