Free Baby Bandana Bib Pattern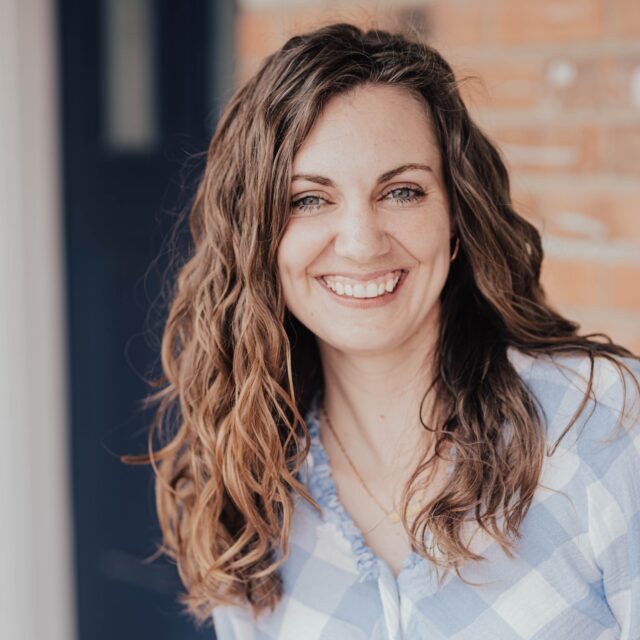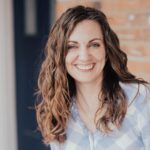 This post may contain affiliate links.
Learn how to make a baby bandana bib with a free sewing pattern. These drool baby bibs are cute to wear and easy to make.
One of my babies never spit up a lot, but she was always drooling or just spitting up a little. I was constantly changing her shirts to keep her dry.
To fix the problem I made a bunch of baby bandana bibs. I loved that they were shaped like triangle scarves so they looked cute, and they kept her shirt dry. I could just switch out a couple different bibs during the day.
I've created a free sewing pattern so that you can make your own! These bibs are so fast and easy to make! I often make a bunch at once so I can add them to baby gifts!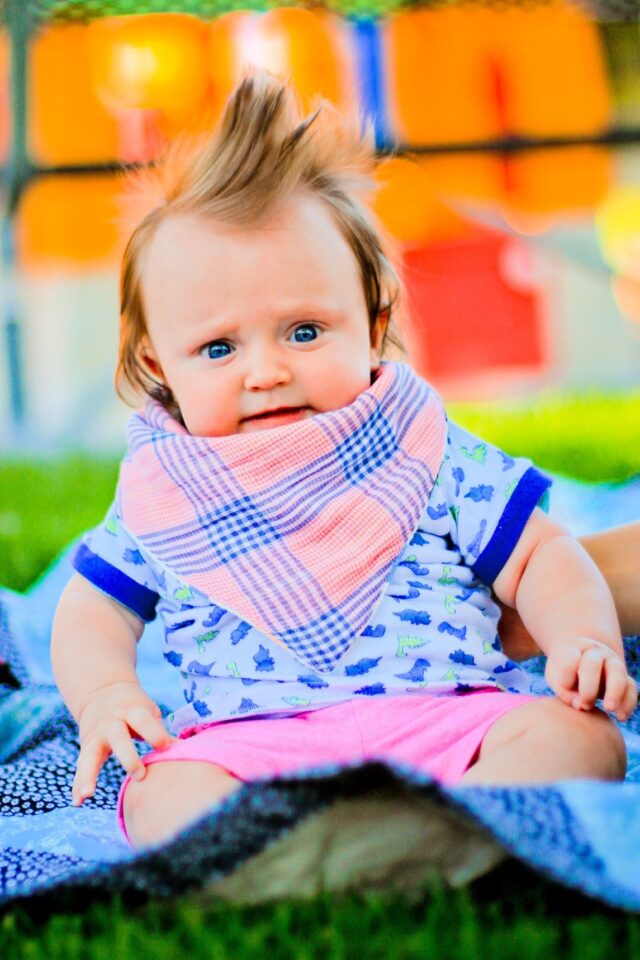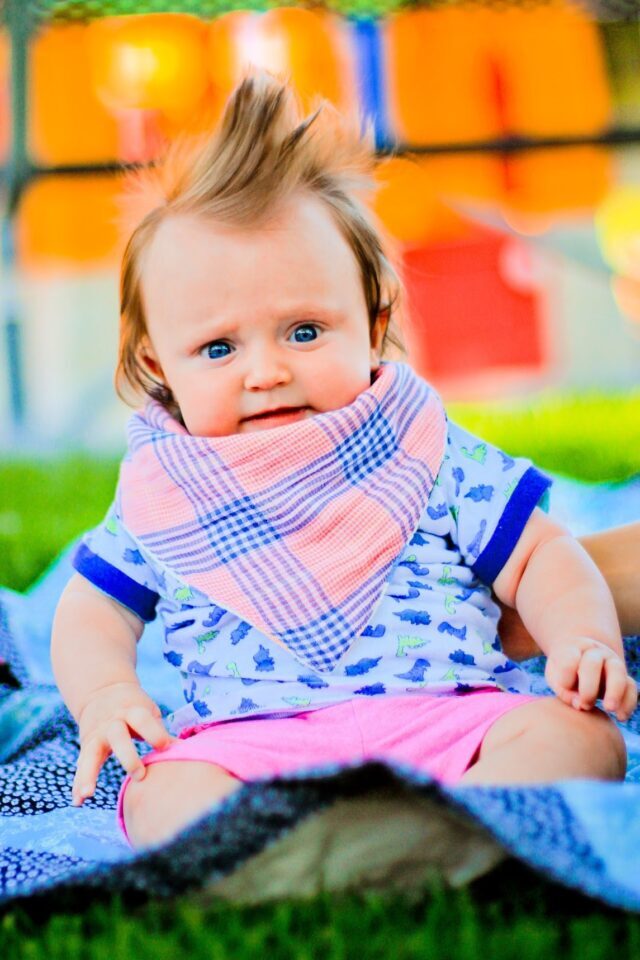 What Fabric should I use?
I prefer using quilting cotton or double gauze. Flannel is the most absorbent, but it's not that comfortable to wear all day long.
Quilting cotton works great, but sometimes it's stiff so if it's a non-direction print I will cut the neckline on the bias. Double gauze is my favorite because it's right in between absorbent and soft.
Should I use Velcro, snaps or buttons for a baby bib?
I used to use plastic snaps all the time, but I worry about the snaps falling off and being swallowed by a baby. That's the same problem with buttons, and doing a button in a buttonhole on a wiggly baby is pretty tricky.
Any of these fasteners will work great for a baby bib, but my favorite is Velcro. It's easy to get on and off, it can pull apart if pulled hard, and it's easy to sew on. Be careful when washing it so that the Velcro doesn't attach to anything precious in the washer or dryer.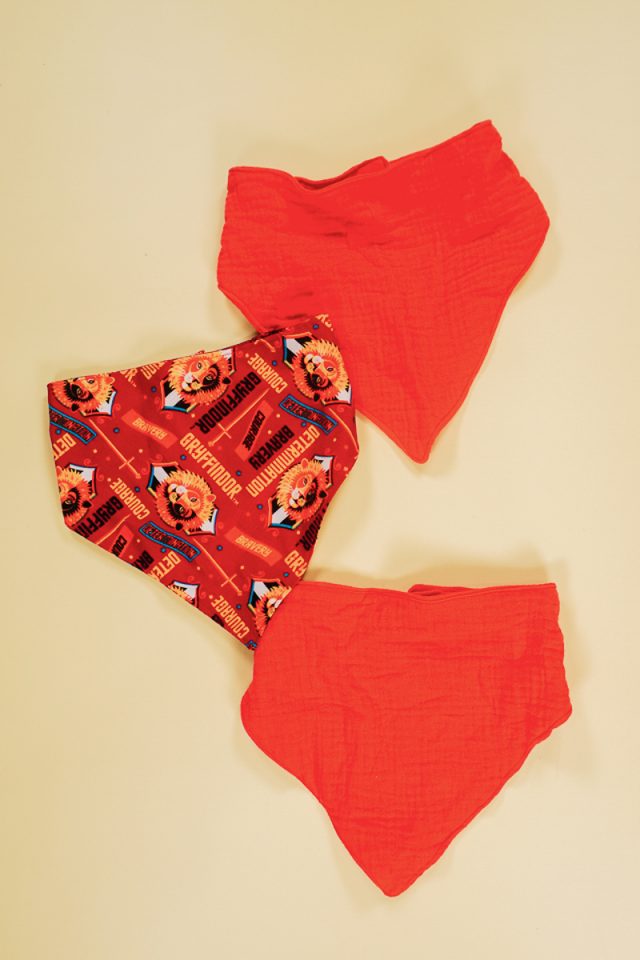 What is a PDF sewing pattern?
A PDF pattern is a sewing pattern designed on the computer and organized so that it can be printed on several letter or A4 size pieces of paper.
I love using PDF sewing patterns because if the pattern gets ruined or if my children or I changed sizes, I can always print it again. It'll never be destroyed since I have a digital version!
How do you use a PDF sewing pattern?
Open the PDF on a computer and click print. When printing make sure that the scaling is set to 100% or no scaling so that the pattern prints at the correct size.
Once the pattern is printed it can be taped together to get the full size. Then the pattern can be cut for each pattern piece size or individual sizes can be traced so that the pattern can be used again and again. Learn how to use PDF sewing patterns.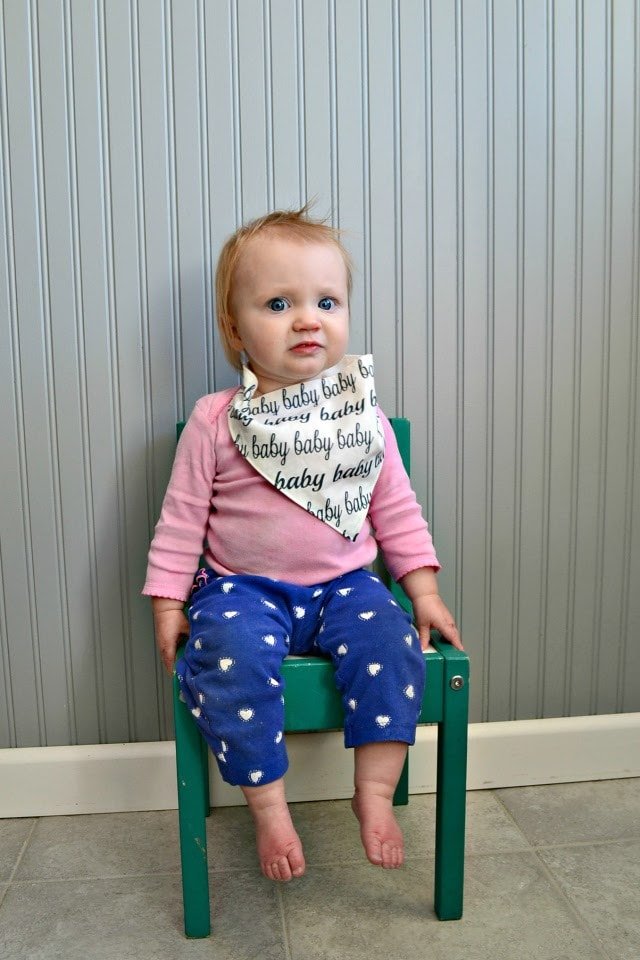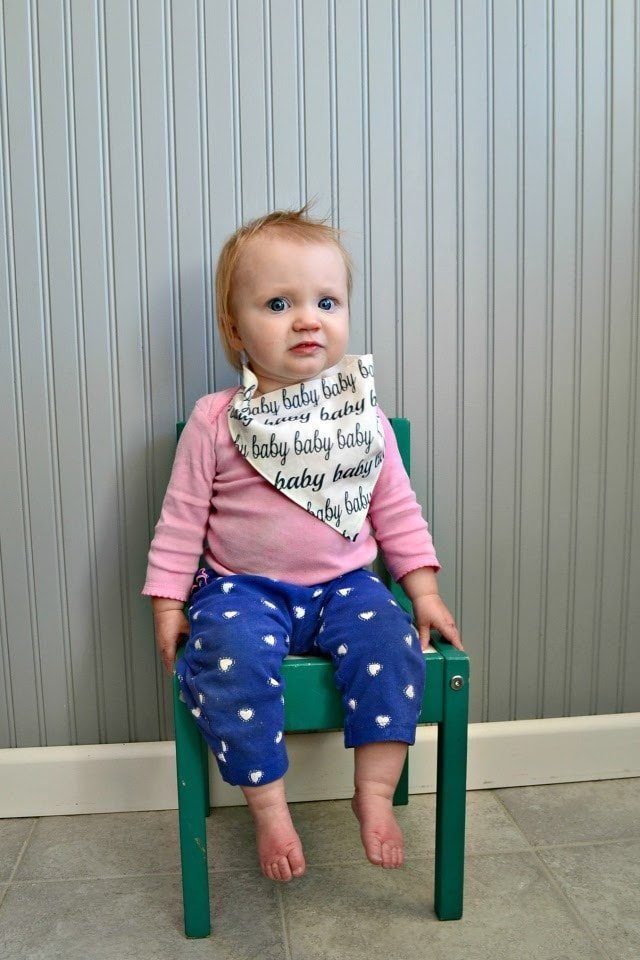 Do you love to sew for babies? Try some of these sewing projects: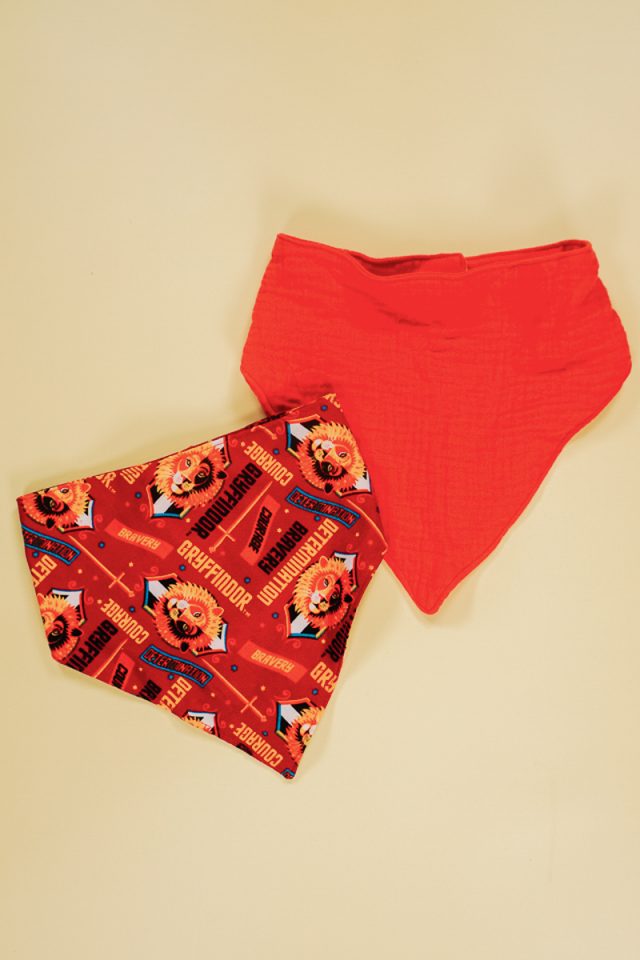 Free Baby Bandana Bib Pattern
supplies
Free baby bandana bib sewing pattern (no instructions) – get it at the end of the post
Fat quarter or quilting cotton or double gauze
2 inches of Velro
Interfacing
Do you just want the pattern and tutorial as a PDF? Get the bib pattern and photo tutorial for just $4. You won't need to access the internet every time you want to make it. Or get the Pattern Bundle with ALL the PDF tutorials!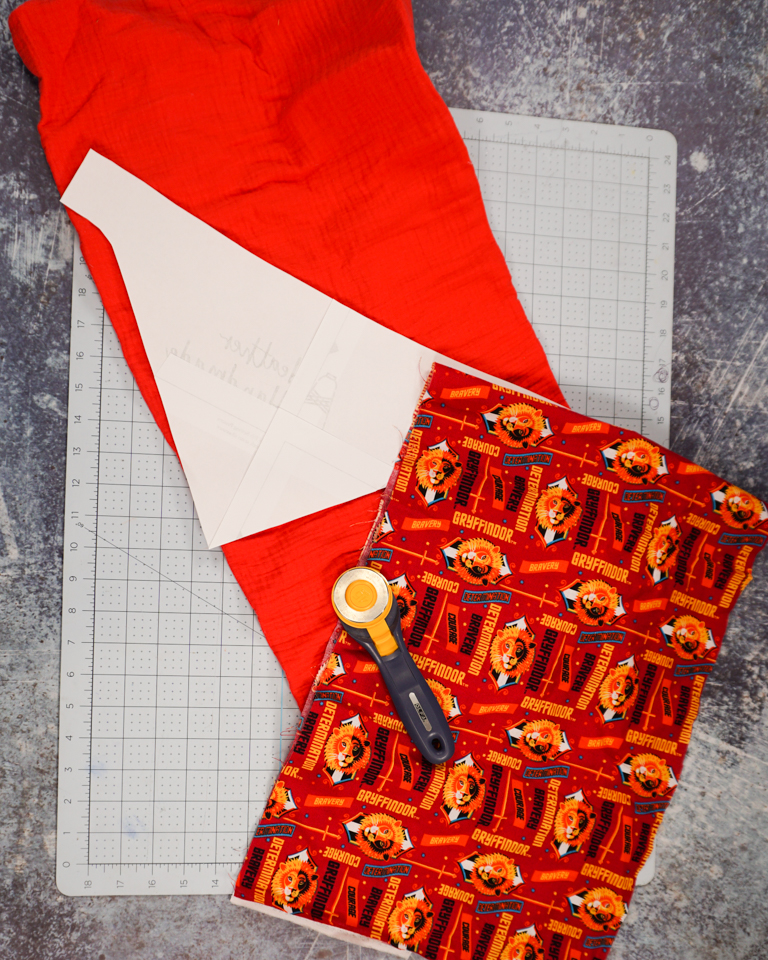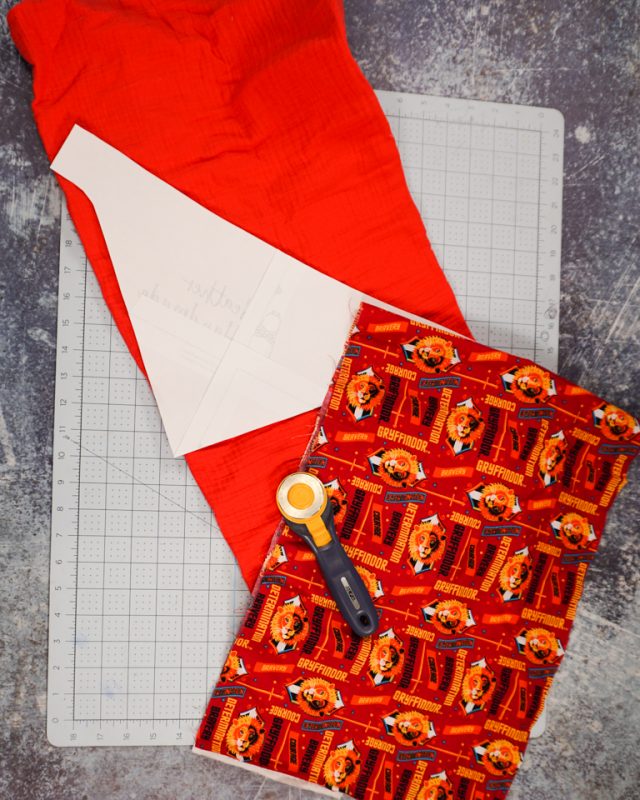 Use the baby bandana pattern to cut out two bib pieces from fabric. Cut out one piece from interfacing.
If you are using double gauze or directional quilting cotton fabric then cut with the grainline. If you are using nondirectional quilting cotton then cut on the bias.
Apply the interfacing to one fabric bib piece.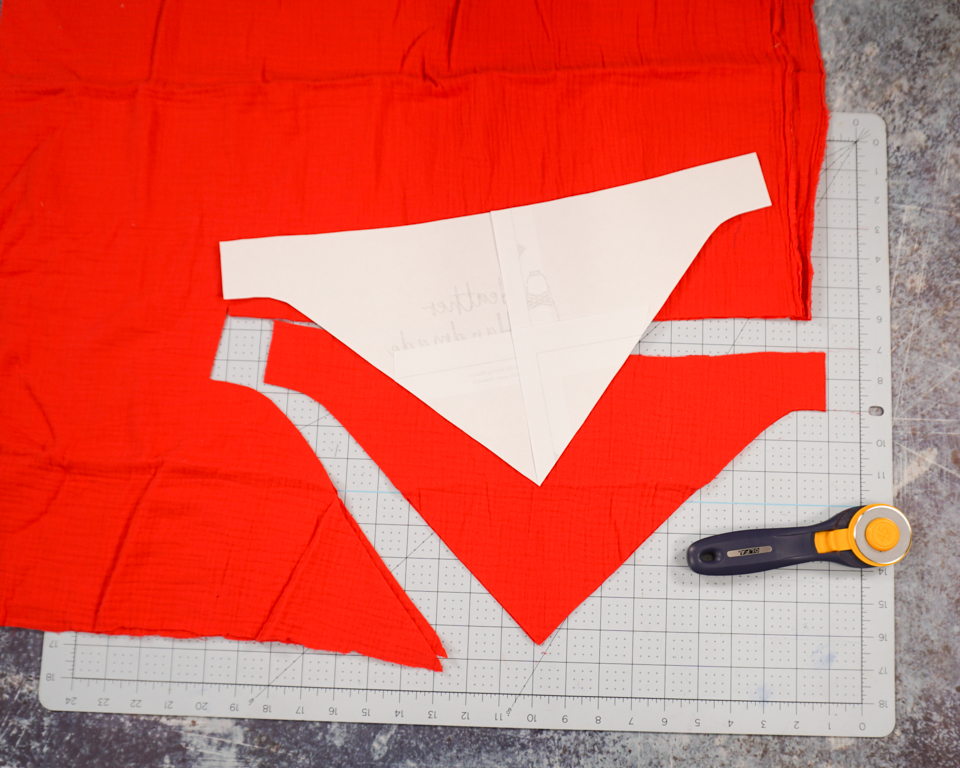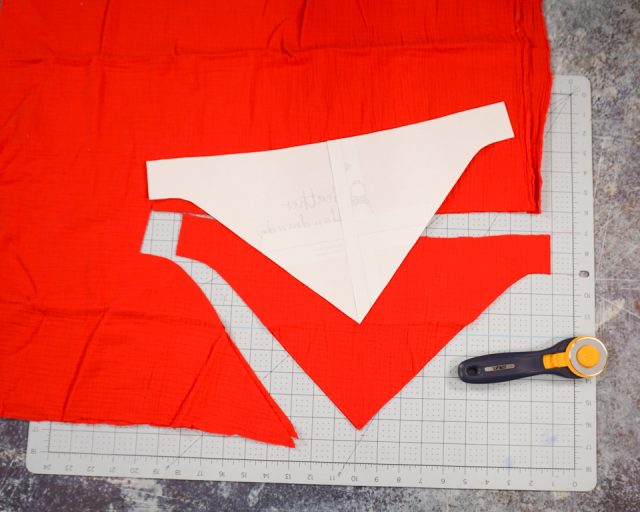 Pin the two sides of the Velcro to the two sides of the bandana bib. Make sure to choose the same side (both left for example). Center the Velcro on the straps.
Sew around the Velcro to secure. You can skip sewing the short side of the Velcro along the raw edge of the fabric.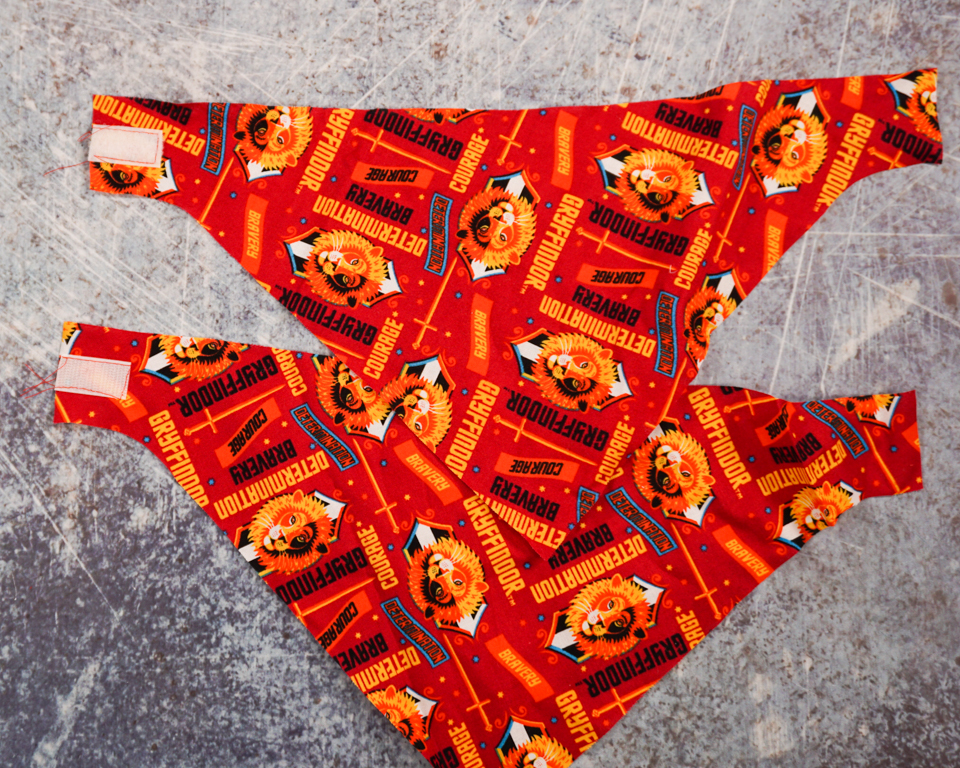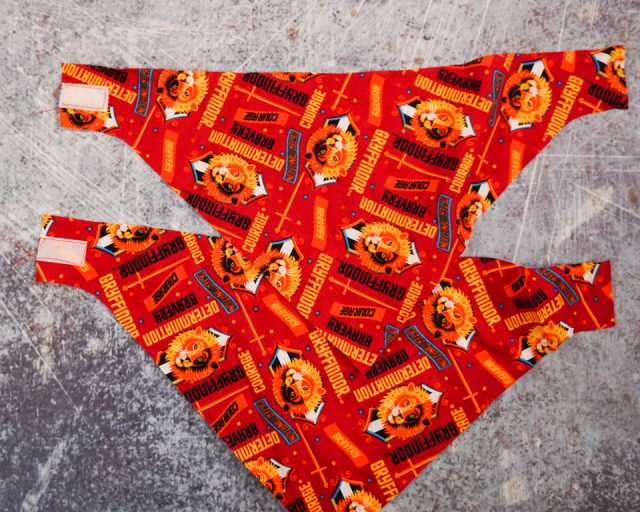 Pin the two pieces of the bandana bib right sides together.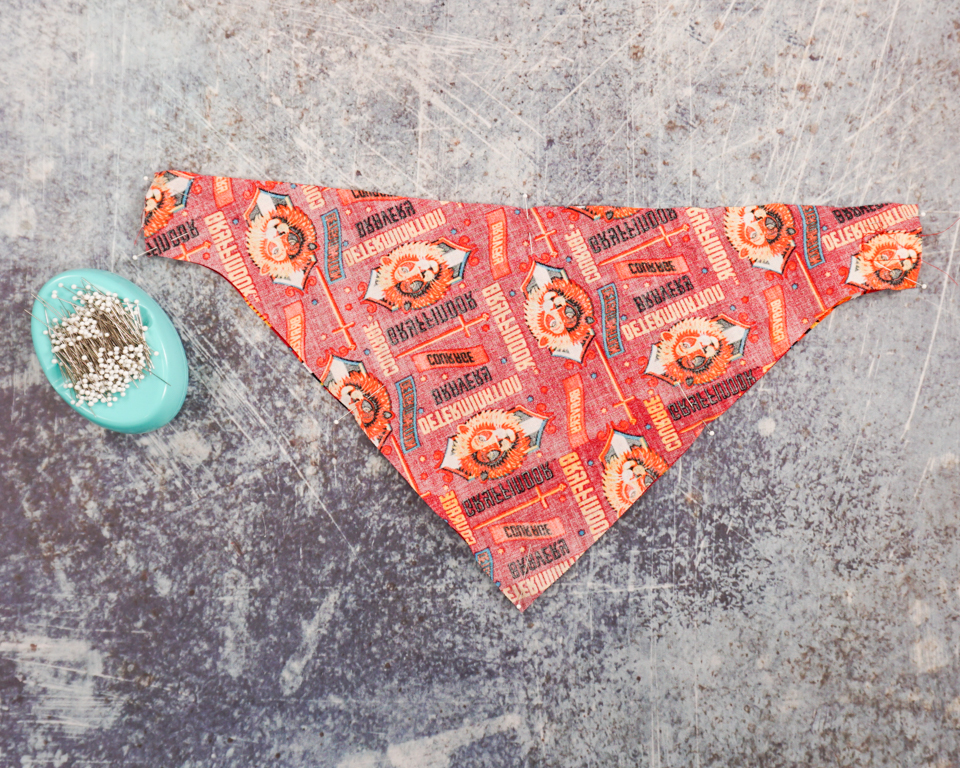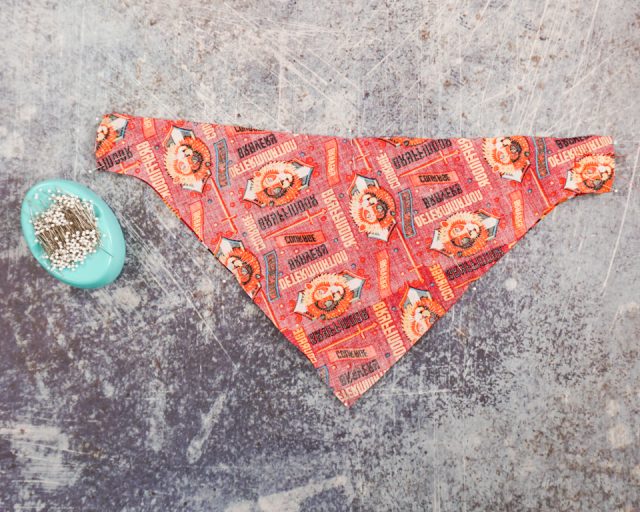 Sew around the edge and leave a 4 inch hole for turning. Backstitch when you start and stop.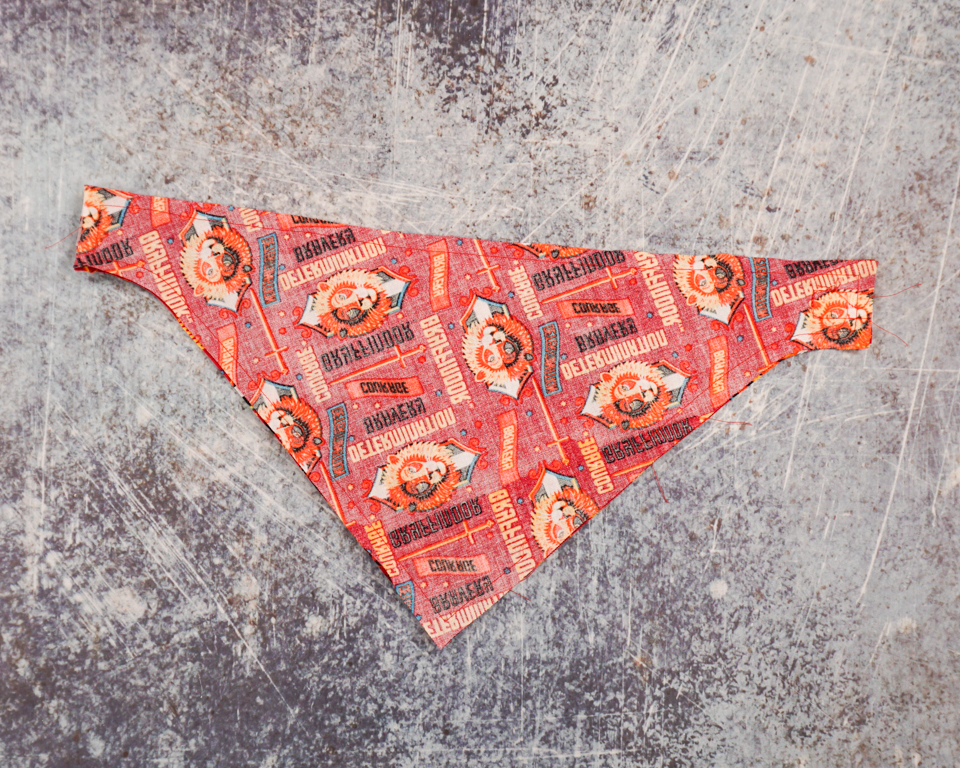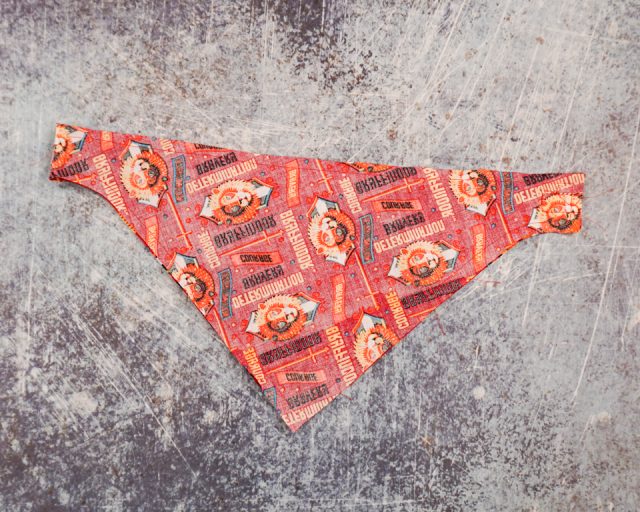 Trim all the corners, bottom point and strap corners, to reduce bulk. Clip in the inner curves on the bottom of each strap to create space.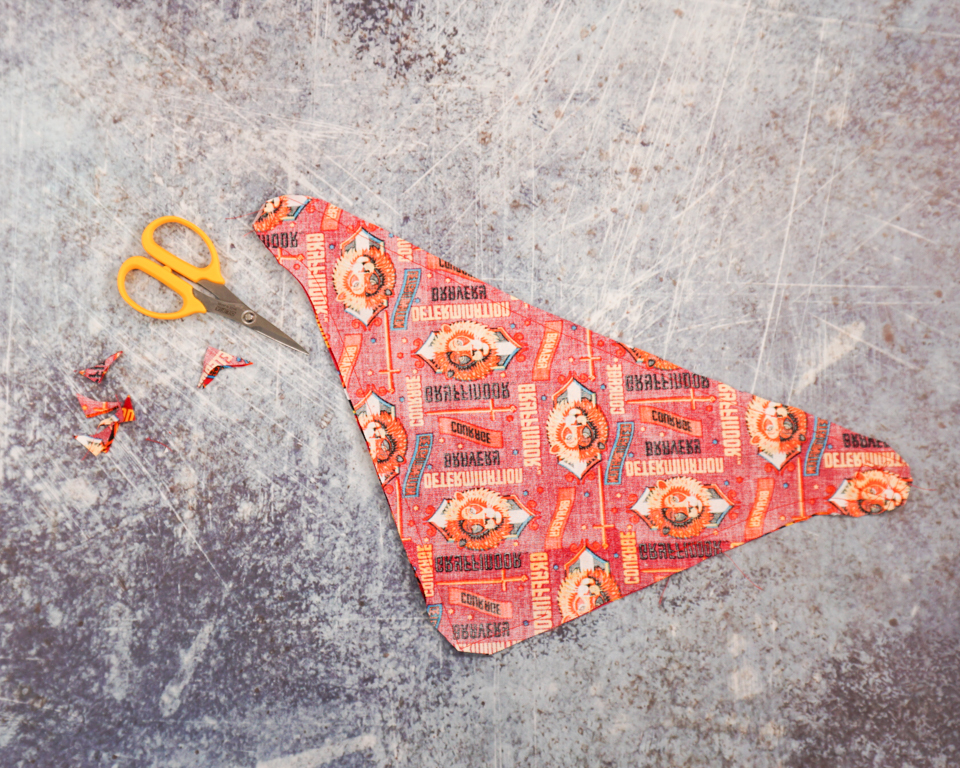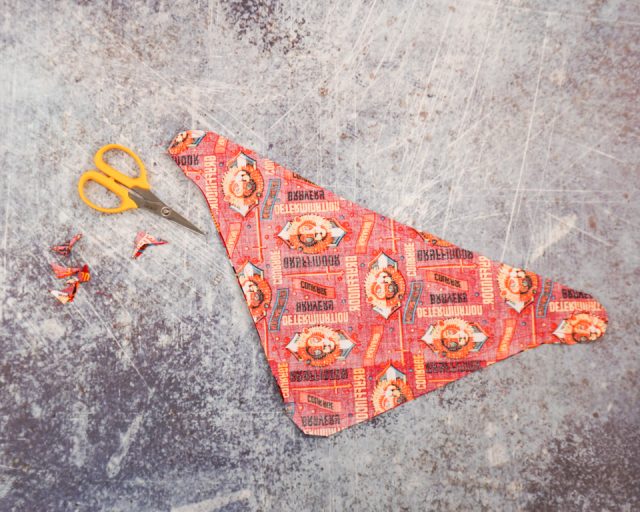 Turn the bib right side out. Use a point turner to poke out the points but be careful not to poke holes in the fabric.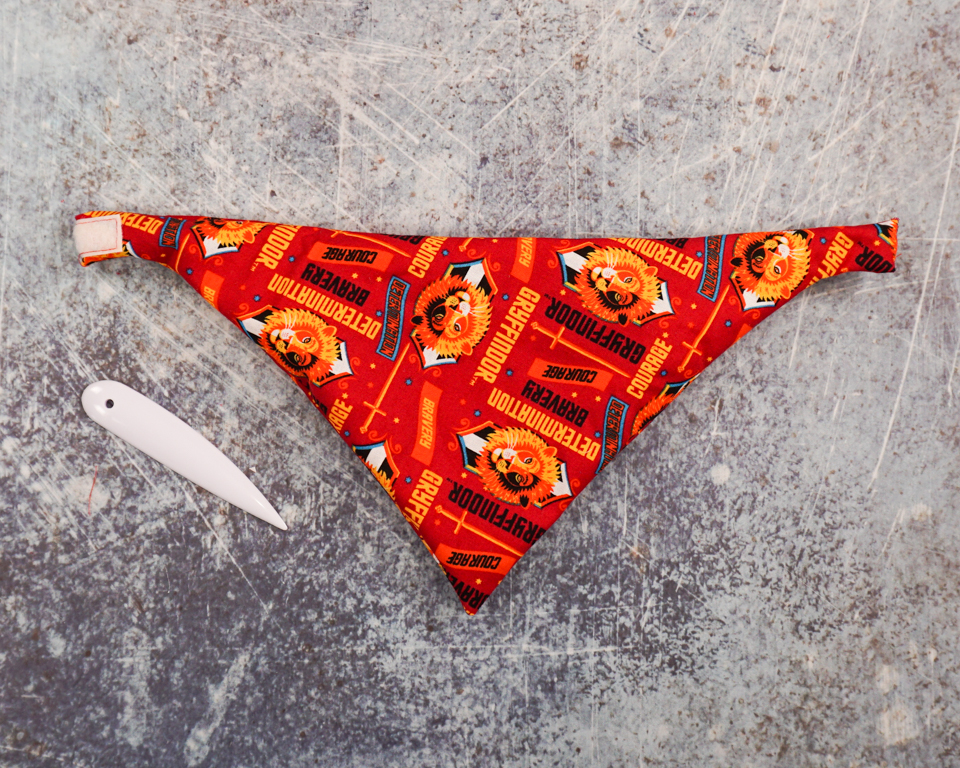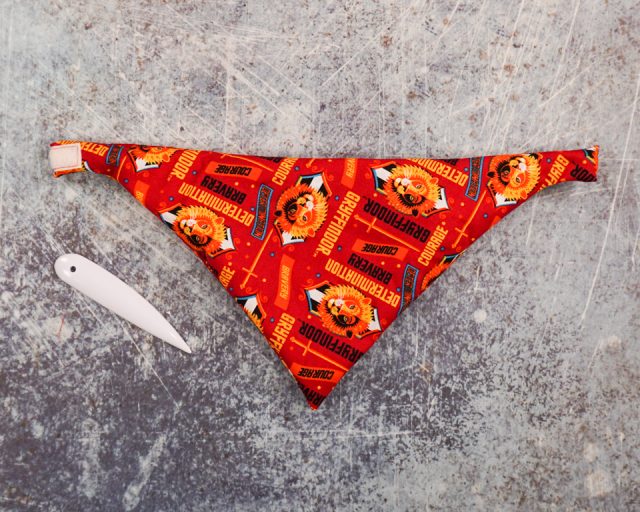 Press the bib flat. Roll the seams with your fingers to bring the seam right to the edge before pressing.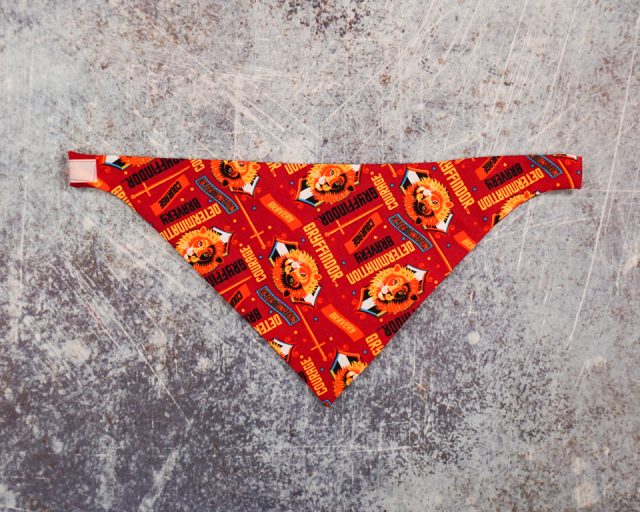 Edgestitch around the edge of the bib. This creates a clean, crisp look and it closes the hole.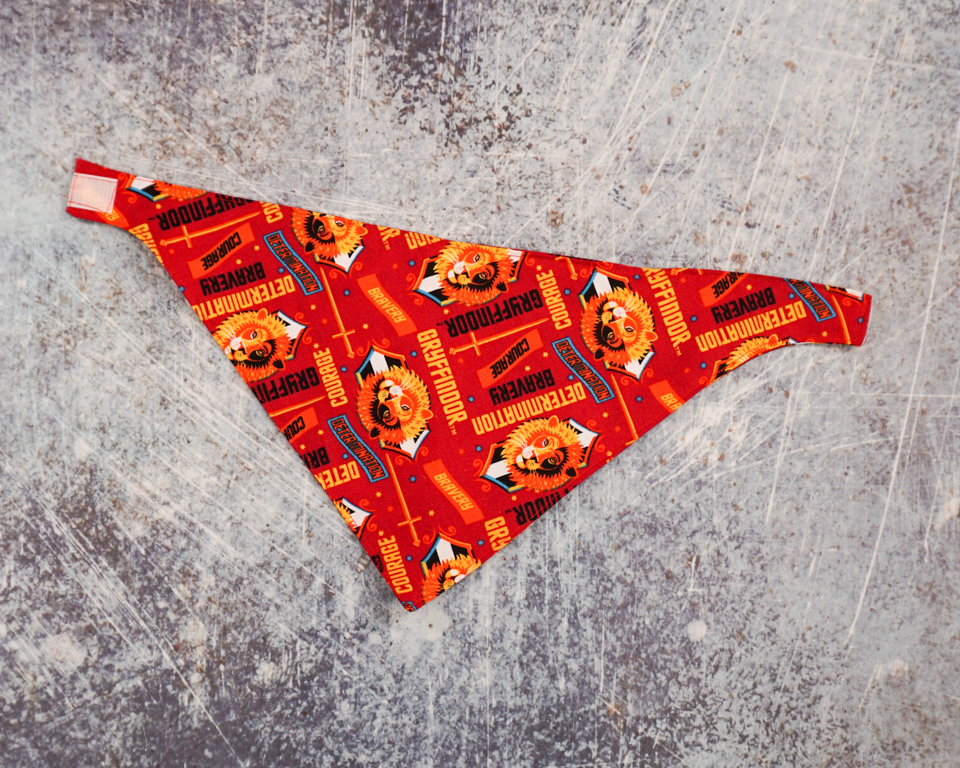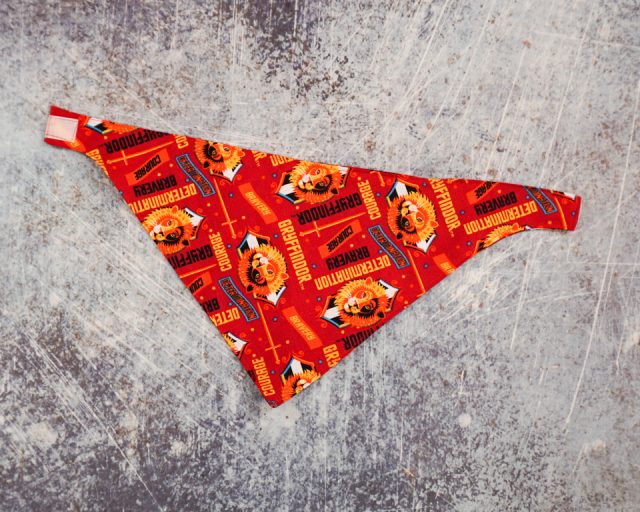 Get the Free Sewing Pattern here!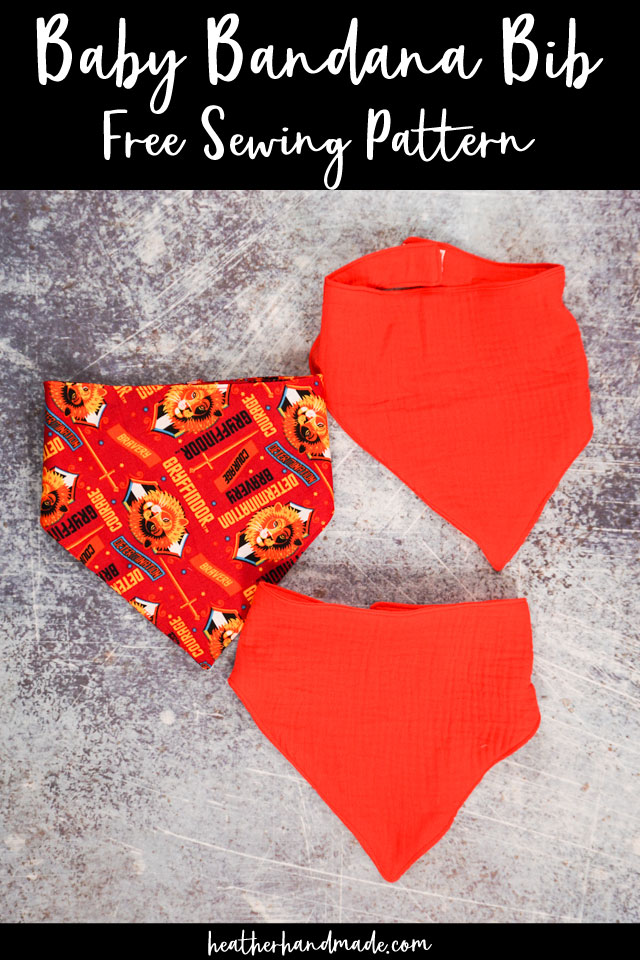 If you make something using this sewing project, I'd love to see! Please share it on social media with the hashtag #heatherhandmade and tag me!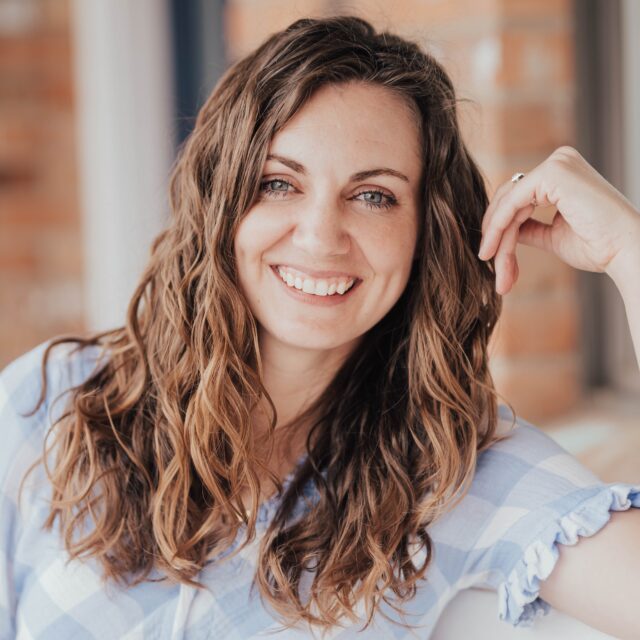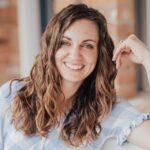 I believe small sewing moments can create great joy. Find your own "right" way to sew. -Heather