DIY Upcycled Sweater Mug Cozy
This post may contain affiliate links
Learn how to upcycle sweater sleeves into a sweater mug cozy. This beginner sewing project is great for keeping mugs warm, and makes a great handmade gift!
Sweaters are one of my favorite things to upcycle. There's so many things you can make from one sweater! I had an old sweater that I wanted to make a mug cozy from the sweater sleeve cuffs.
The sweater is nice and warm to keep a mug warm, and the stretch of the cuffs keep it snug against the mug. This is a really fast and easy sewing project, and it makes a great gift!
What is Refashioning?
Refashioning is to fashion clothing again or differently. I usually use this to describe when I'm sewing clothing to fit different or to look different, but the majority of the item stays the same.
What is Upcycling?
Upcycling is to reuse material to create something better than the original. I usually use this to describe when I'm sewing adult clothing into clothing for children or I'm sewing clothing into an accessory or house item.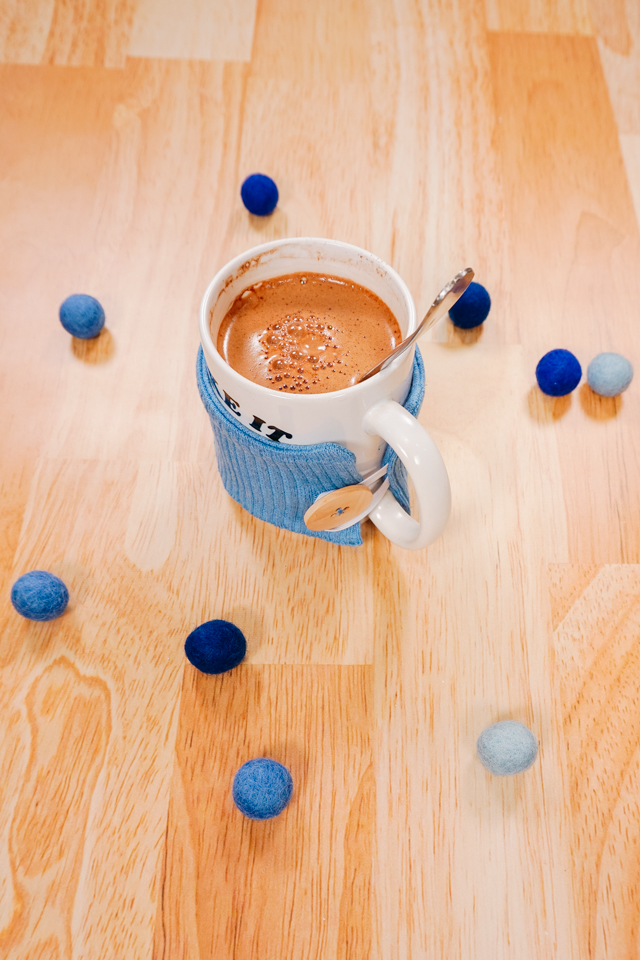 Do you love to sew? Try one of these fun sewing projects:
DIY Upcycled Sweater Mug Cozy
Supplies
Sweater sleeves
Scrap of 1/4 inch elastic
1 large button
Cut the cuffs off of the sweater sleeves. Leave a 1/2 inch seam allowance of the regular sweater sleeve above the cuff.
Cut the seam allowance off so that the cuff is a flat rectangle.
Cut a piece of elastic that is 3 inches long.
Fold the elastic in half and pin it to one short side off a cuff.
Place the cuffs right sides together. Sew each short side and across the long side with the seam allowance. Leave the finished edge open.
Trim the four corners.
Turn the cozy right side out. Poke out the corners. Press flat.
Line up the two long open edges and zigzag stitch them together along the edge. Press the cozy again.
Sew the button on the short side opposite of the elastic.
Button the mug cozy onto a mug. You finished!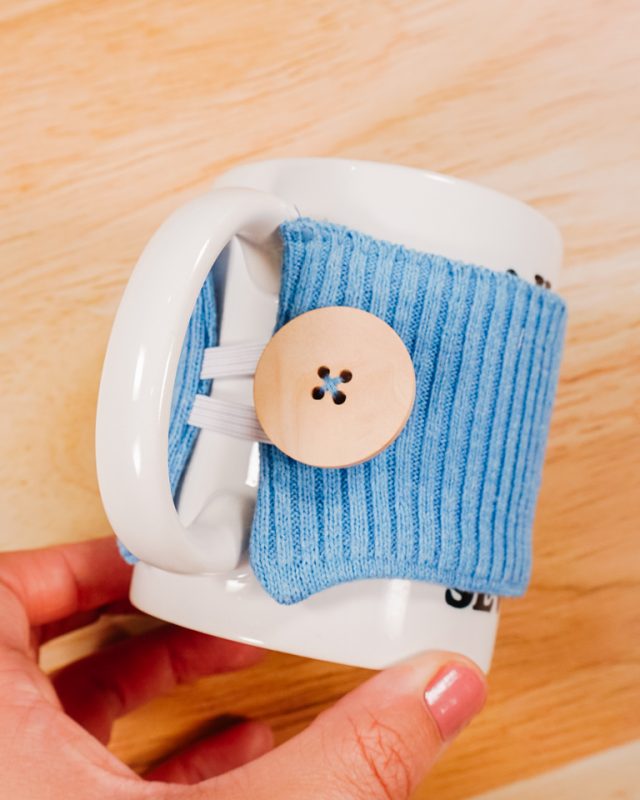 If you make something using this sewing project, I'd love to see! Please share it on social media with the hashtag #heatherhandmade and tag me!