DIY Sherpa Headband
This post may contain affiliate links
Learn how to make a DIY sherpa headband with a simple sewing pattern. This winter sewing project uses up your fabric scraps!
I love finding ways to skip doing my hair, especially in the winter when it's cold. Headbands are the best for securing my hair, and a great side benefit is they can keep my ears warm.
This headband is so cute since it combines sweater knit and sherpa fleece, and the sherpa fleece is so warm and cozy. I did a DIY twisted headband for a perfect look.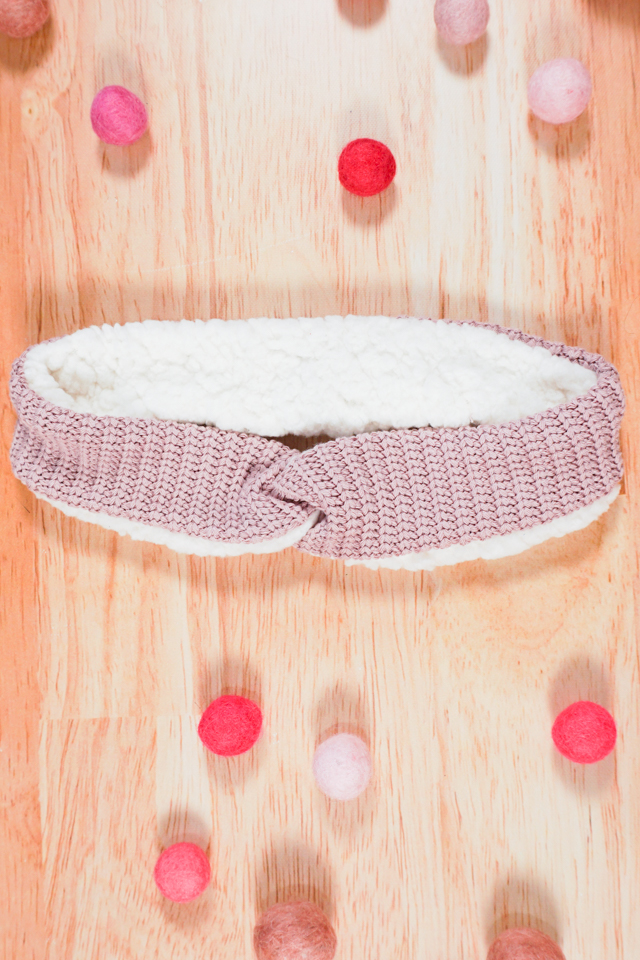 What fabric works for a DIY sherpa headband?
My favorite sherpa fabric to use is a sherpa fleece. It's easy to find and easy to sew. Real sherpa or faux sherpa with a suede back should not be used unless they have some stretch.
The sherpa can be paired with polar fleece, sweatshirt fleece, cotton spandex jersey, or sweater knit. I used sweater knit so that the headband can have a knitted or crocheted look.
Do you love to sew? Try one of these fun sewing projects: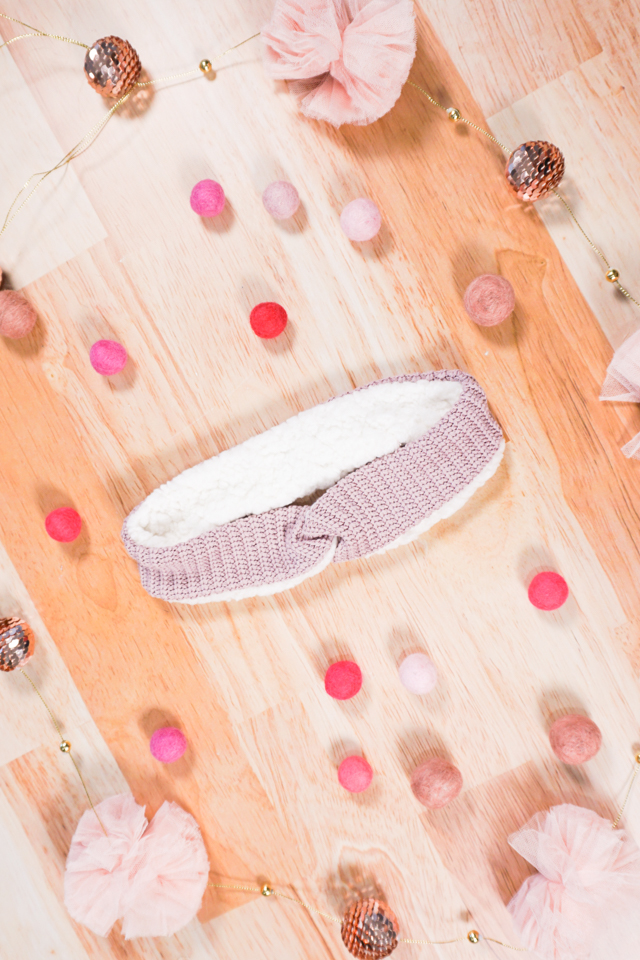 DIY Sherpa Headband
Supplies
1/4 yard of sherpa fleece
1/4 yard of sweater knit
Optional: leather tag
Cut out a long rectangle 3 inches tall and 20 inches long from both the sweater knit and the sherpa fleece. The long edges should go with the stretch of the fabric.
Place the fabrics right sides together and sew both long edges with either a zigzag stitch or a serger.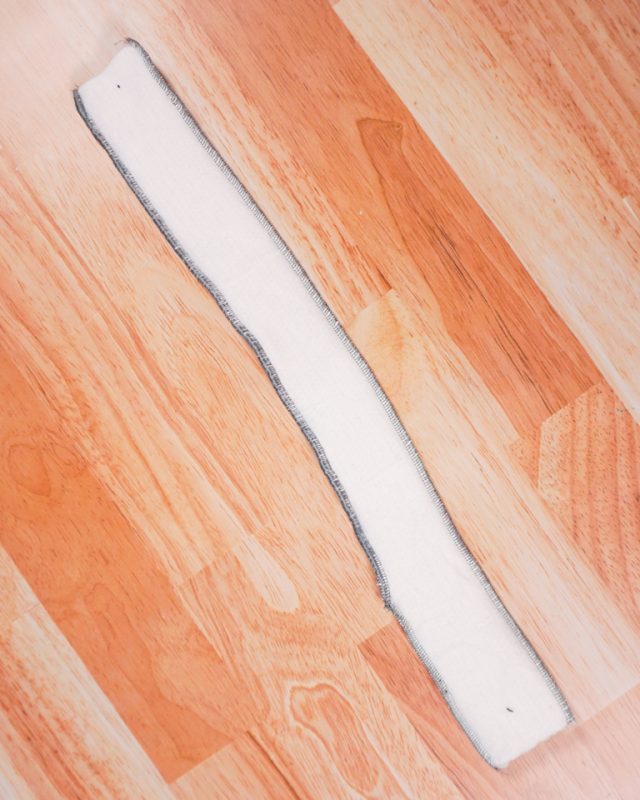 Turn the headband tube right side out.
Match up the short ends. Fold each short end into a "U" and then hook them onto each other.
Sew the short ends together with a 1/4 inch seam allowance and either a zigzag stitch or a serger.
Pull the seam allowance into the knot to hide it and to finish the headband.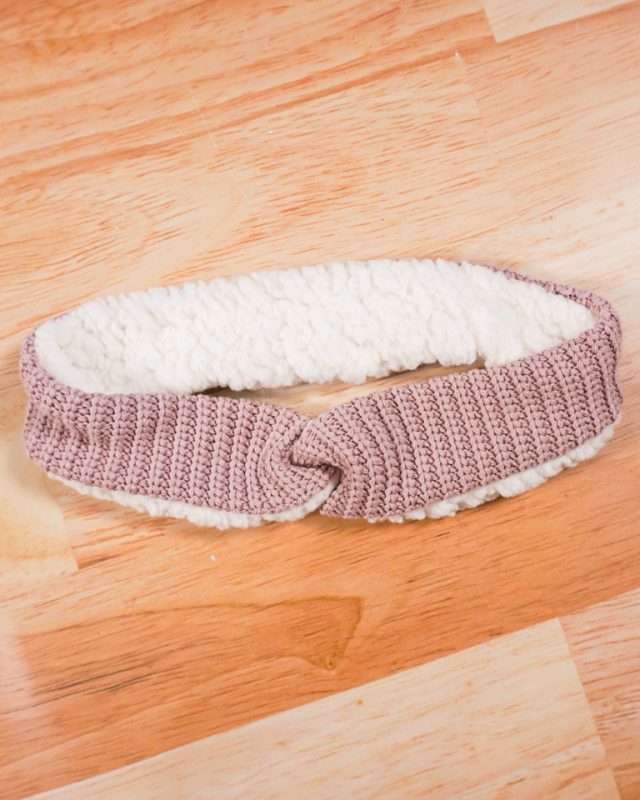 Add a faux leather or leather tag to the front for an extra detail. I love this one that says, "Shine".
If you make something using this sewing project, I'd love to see! Please share it on social media with the hashtag #heatherhandmade and tag me!