DIY Gryffindor Ornament
This post may contain affiliate links
Make a DIY Gryffindor ornament for someone who loves Harry Potter. Use a Cricut Maker and sewing machine for a quick ornament project.
My kids have fallen in love with the Harry Potter stories and act it out all the time. I love to see them playing together. I wanted to bring some Harry Potter into our Christmas so I made a simple ornament that they can hang on the Christmas tree and play with.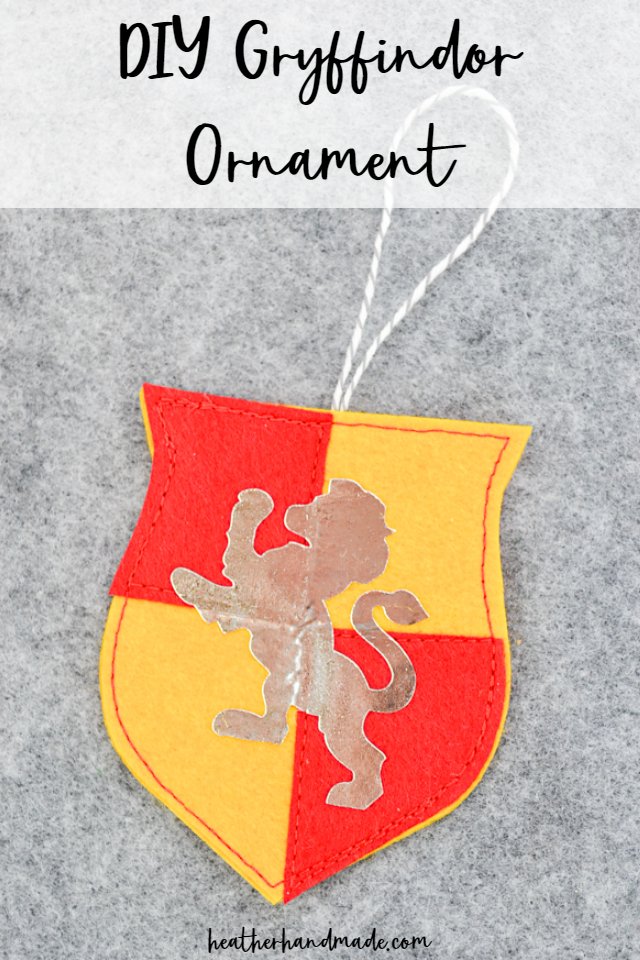 I know my kids will play with the ornaments (I always, always did as a kid), so instead of fighting it I make ornaments that can't be broken. We put all the breakable ornaments way, way up at the top of the Christmas tree.
I want my kids to be involved with Christmas decorating and to enjoy without me going crazy with worry. They can pretend to be in the Gryffindor house and use the ornament as their emblem.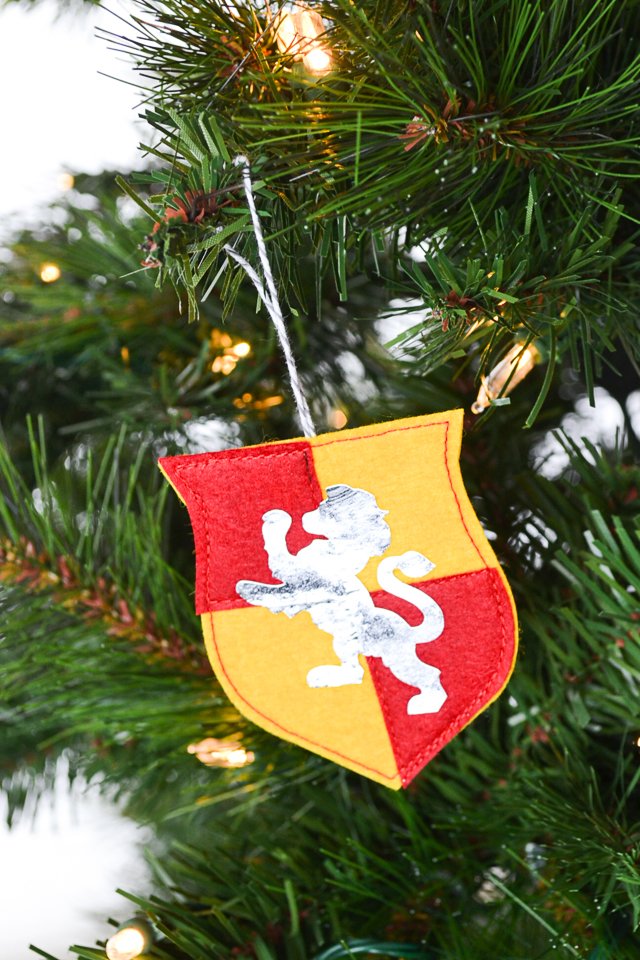 Do you love to sew? Make one of these fun sewing projects:
diy gryffindor ornament
supplies
Use the Cricut Maker to cut out the felt. Make sure you have two pieces of yellow felt per one piece of red felt and one piece of iron-on vinyl.
Cut out the iron-on vinyl with shiny side down.
Cut the excess of the sides and weed the unwanted part of the design.
Cut a piece of twine 6 inches to 8 inches long. I love baker's twince because of the stripes.
Make a loop and tie the two cut edges in a knot.
Place the knot at the top of the ornament design in between two layers of the yellow felt. Match up the two layers of felt and clip in place. Sew Around the yellow crest shape 1/8 inch from the edge.
Place to the two pieces of red felt on the crest and sew them in place.
Put the lion in the center of the crest and apply it with an Easypress.
If you make a DIY Gryffindor ornament using this tutorial, I'd love to see! Please share it on social media with the hashtag #heatherhandmade and tag me!