5 Reasons I Love the Cricut Maker for Handmade Clothing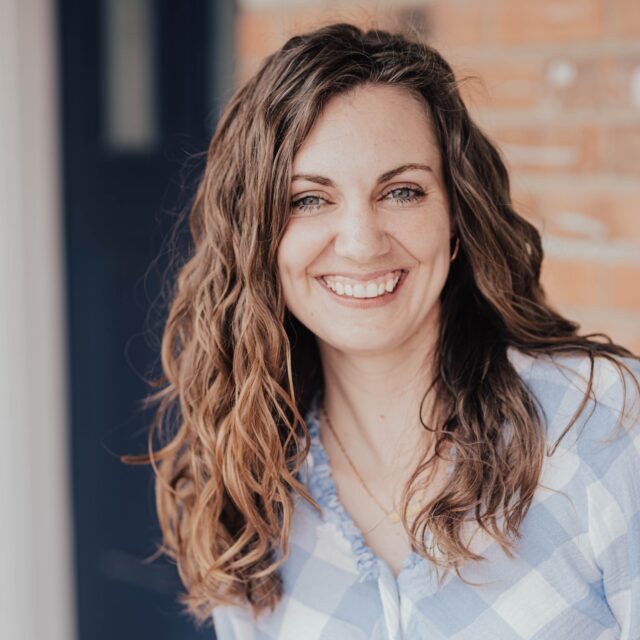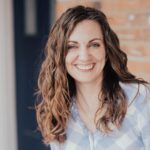 This post may contain affiliate links.
The Cricut Maker can cut fabric that isn't bonded with the rotary blade, and it adds custom details to my sewing projects. I love using the Cricut Maker for handmade clothing.
This is a sponsored conversation written by me on behalf of Cricut. The opinions and text are all mine.
The Cricut Maker has so many capabilities, and I love using it for my handmade clothing. I don't actually use the Cricut Maker to cut out the clothing pattern pieces, but I do use it to add special and unique details. The Cricut Maker is a great companion to a sewing machine.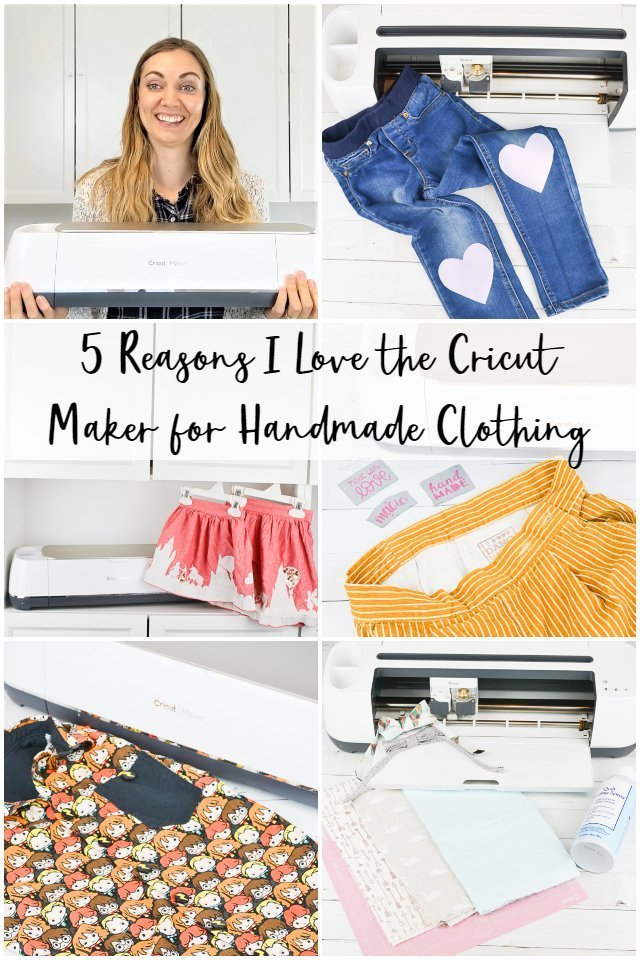 The Cricut Maker can cut any kind of fabric with the rotary blade without any interfacing. It can also cut unbonded fabric in a wavy line with the wavy rotary blade. I love a fun and easy Cricut Maker sewing project!
I've used it to cut out everything from swim trunks, knit headbands, and fabric tassels. I'ved used it to cut out faux leather and paper. It is amazing what this machine can do.
The Cricut Maker is not large enough to cut out adult sized clothing or even some children's clothing, but it is still nice to have when sewing handmade clothing.
The most obvious way to use the Cricut Maker is to add iron-on vinyl to my t-shirts with a Cricut Easypress 3. I LOVE making my own custom graphic tees, but there are a lot of other things I can do with the Cricut Maker.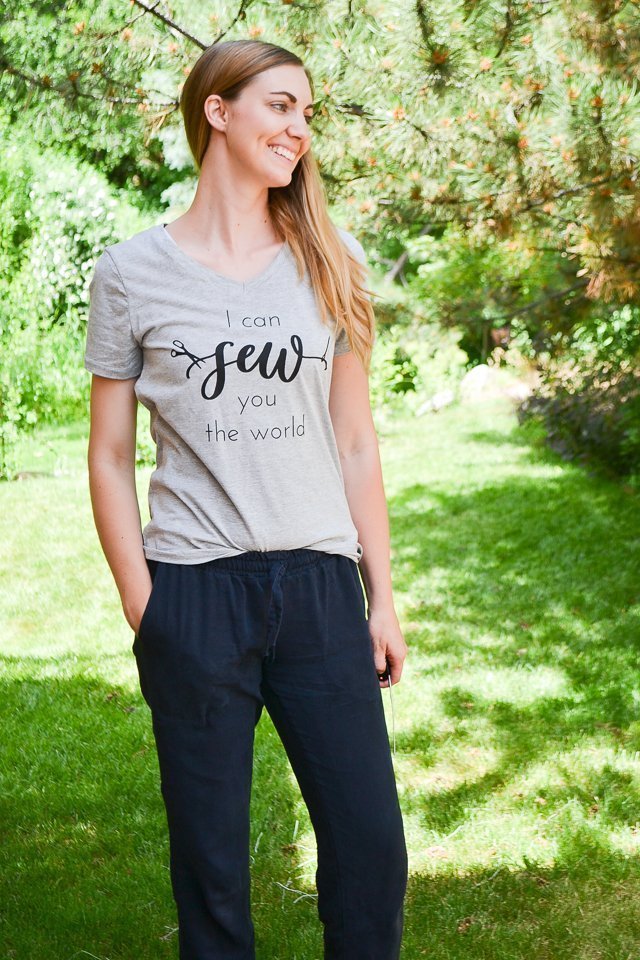 Why I Love the Cricut Maker for Handmade Clothing
1. Handmade and Personalized tags
I have sewn a lot of clothing, and when I started I never added tags. I was too focused on finishing the project, but now that the clothing is getting passed to siblings I don't actually know what size it is. I now realize how important tags are.
I have been using iron-on vinyl to make tags, and I love the crisp look. It tends to wear off when rubbed so much, or it can get itchy and irritating. I tried using infusible ink on single brushed polyster fabric and loved the result. The fabric is so soft and the infusible ink cannot be felt and cannot rub off. This is my new preferred way to make handmade tags.
Infusible Ink Handmade Tags
Handmade tags (magic, made with love, handmade) on Design Space
Use a polyester fabric like single brushed poly fabric or double brushed poly fabric. Make sure that it's a light color like white, cream, gray, or yellow, so that the infusible ink will show up.
Cut out the infusible ink transfer sheet as normal.
Cut the infusible ink into each phrase or section.
Apply it to the polyester fabric with an Easypress 2.
Cut the polyester fabric into small rectangles that can then be sewn into your handmade clothing.
I love adding special little sayings to my tags to encourage and show love. I leave it without a size, and I just write it in later when I actually use it.
It's wonderful to be able to make clothing for my children. They love it, and I love it. My kids are really hard on their clothing and rip holes in the knees every winter. I like to add iron-on vinyl to the knees before I let them start wearing it to prevent holes. It usually adds a couple of months to the life of the clothing which is definitely worth it.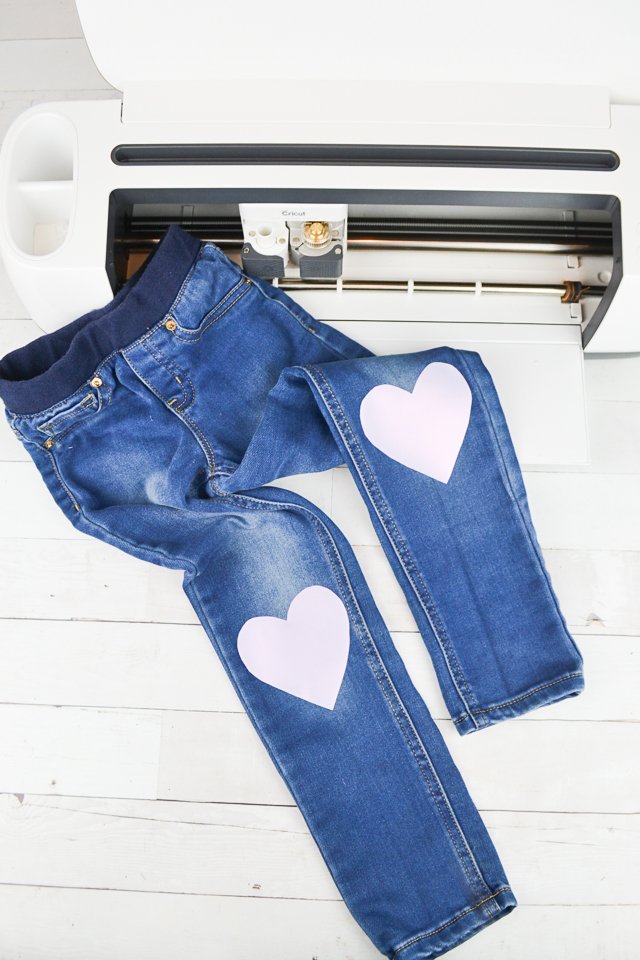 I do it on jeans, sweatpants, leggings, and tights. It's fun to choose a shape and color that I know my children will love and appreciate, and it makes the clothing just a little extra special. Choose a shape that is mostly full for best protection and coverage.
3. Cut out multiple accessories at once
I love to make coordinating accessories from the remnants of the handmade clothing. I've made bows, bow ties (design space), and headbands, and it's so fun that it matches their clothing exactly. The best part about having the Cricut Maker cut out these pattern pieces is that it can cut three at one time.
I use quilt basting spray between the layers and place three pieces of fabric on the mat at once. The Cricut Maker cuts the fabric so accurately even with multiple layers. I've made my son so many bowties because I can cut multiple layers at once!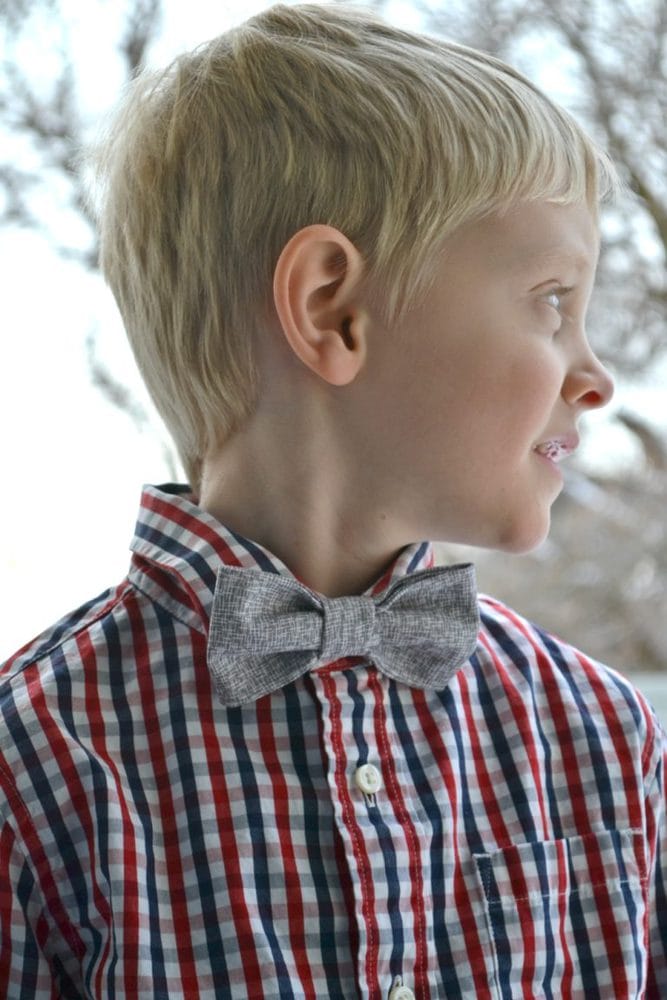 4. Make personalized custom buttons
One of my favorite projects to make is a button up shirt. It's a lot of work, but it's so satisfying. I make character inspired shirts for my son, and my favorite special detail to add is custom buttons. I find inspiration in the fabric and cut permanent vinyl in a coordinating shape.
Then I carefully apply the permanent vinyl to the buttons and sew the buttons onto the shirt. I have washed this shirt over ten times, and the permanent vinyl looks just as beautiful as the day I made it. I used these lightning bolt shapes (design space).
5. Make a diy border print
My daughters love wearing skirts and imagining together. I wanted to inspire their play with matching border print skirts, but I wanted to used images from what I hear them playing. I welded together some different shapes in Design Space and created a cutsom border print. I cut it out of fabric that had double sided adhesive so that I could iron it right onto the skirt.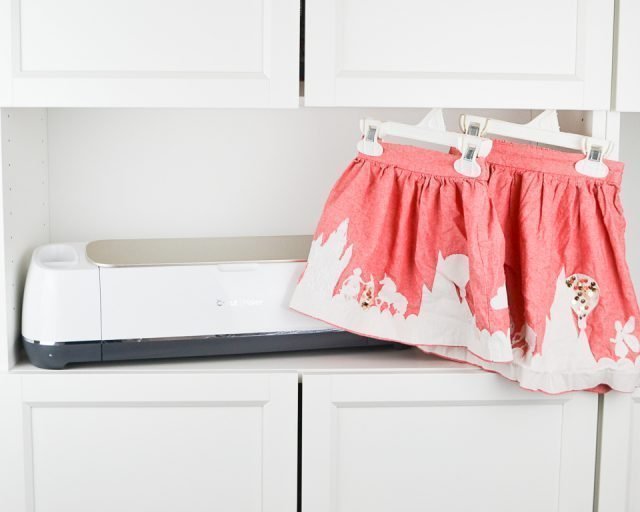 Then I sewed on some sequin and glitter fabric details for the most adorable skirts. My favorite part is the two little girls holding hands because I hope my daughters will always be friends.
How would you use the Cricut Maker for clothing? If you make something using this tutorial, I'd love to see! Please share it on social media with the hashtag #heatherhandmade and tag me!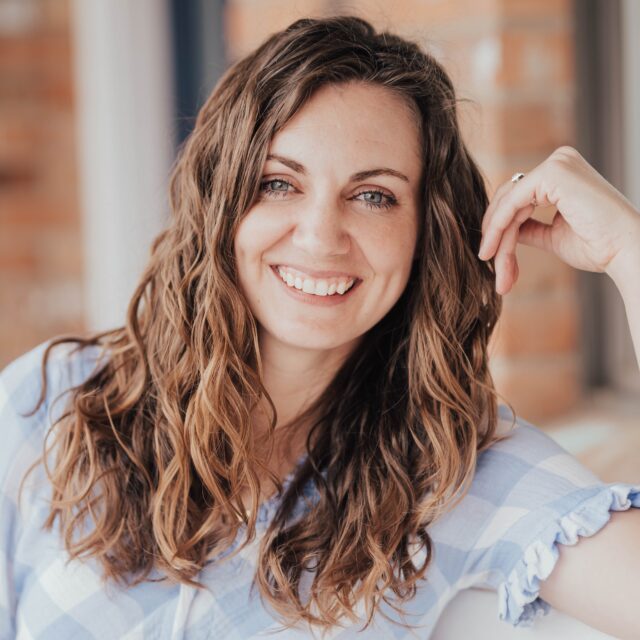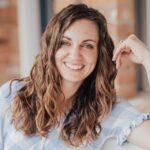 I believe small sewing moments can create great joy. Find your own "right" way to sew. -Heather