How to Upcycle a T-Shirt into Leggings
Learn how to upcycle an adult t-shirt into baby and toddler leggings. This is a quick sewing project and the perfect baby gift!
Baby leggings. My baby can have one in every single color and every single pattern. I love them.
I'm pretty sure she loves this baby leggings tutorial because they are so comfortable and perfect for being a busy body. They are great for warmth in the winter and protection from the sun in the summer.
The baby leggings pair perfectly with dresses and perfectly with tees. And they can be made in about half an hour or less when you reuse the hems of an adult tee shirt!
what is upcycling?
Upcycling is to reuse material to create something better than the original. I usually use this to describe when I'm sewing adult clothing into clothing for children or I'm sewing clothing into an accessory or house item. I love to upcycle so much!
Upcycling saves time, saves money, saves the environment, and saves memories.
Save time by reusing details from the original shirt. Save money by using something you already have.
Save the environment by keeping t-shirts out of the landfill. Save memories by reusing a favorite adult t-shirt for your toddler or child.
Do you love to make t-shirts into leggings? Buy this Upcycled Leggings and Shorts pattern to get multiple sizes and views
How to Upcycle a T-Shirt into Leggings
Supplies Needed:
Baby Leggings tutorial
1. Draw hem allowance onto the leggings.
2. Line up the drawn line with the hem of the shirt. Cut out.
3. Construct leggings as pattern directs.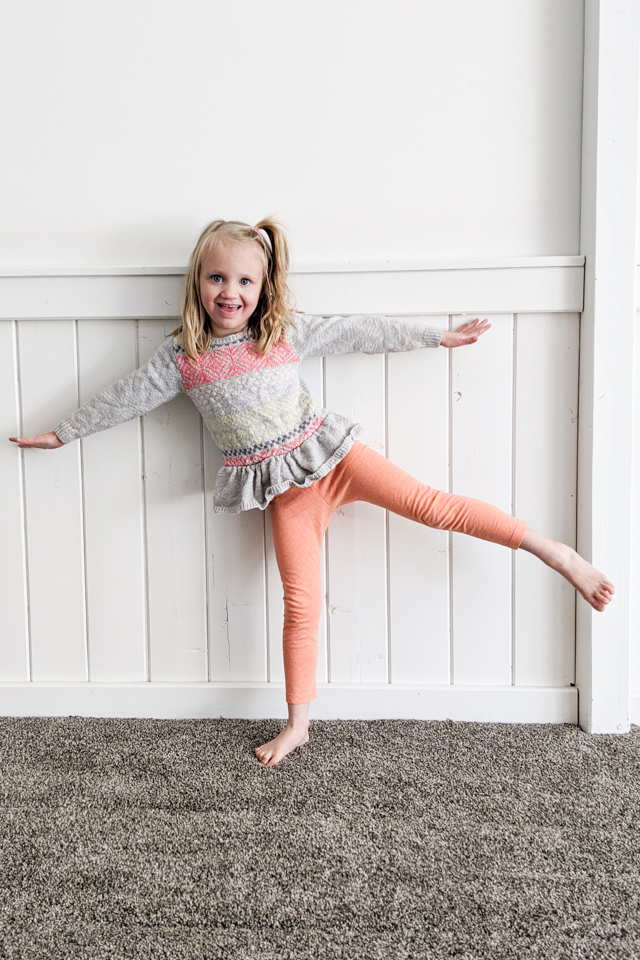 Find the big list of all the upcycling tutorials I've created!
Share any upcycle inspired projects for your children with the hashtag #upcycledkid!