Learn How to Sew + FREE Sewing Practice Sheets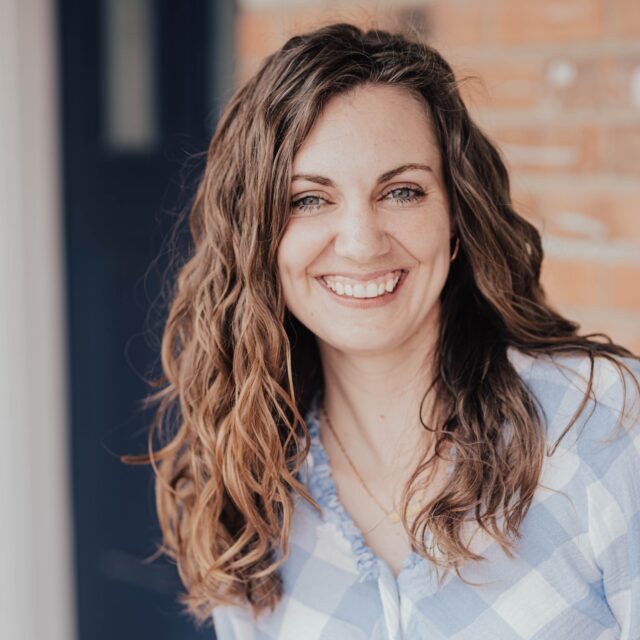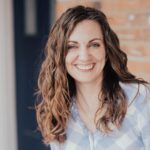 This post may contain affiliate links.
Learn how to sew with free downloadable sewing practice sheets. Practice those curves, straight lines, corners, and turns.
I believe if you really put in the work and you have the motivation to learn through the mistakes, you can sew your own clothing.
I have put together a list of advice I would give to anyone wanting to learn to sew clothing and some free sewing practice sheets to master your sewing machine!
If you are learning how to sew, you can start with sewing 101 for beginners!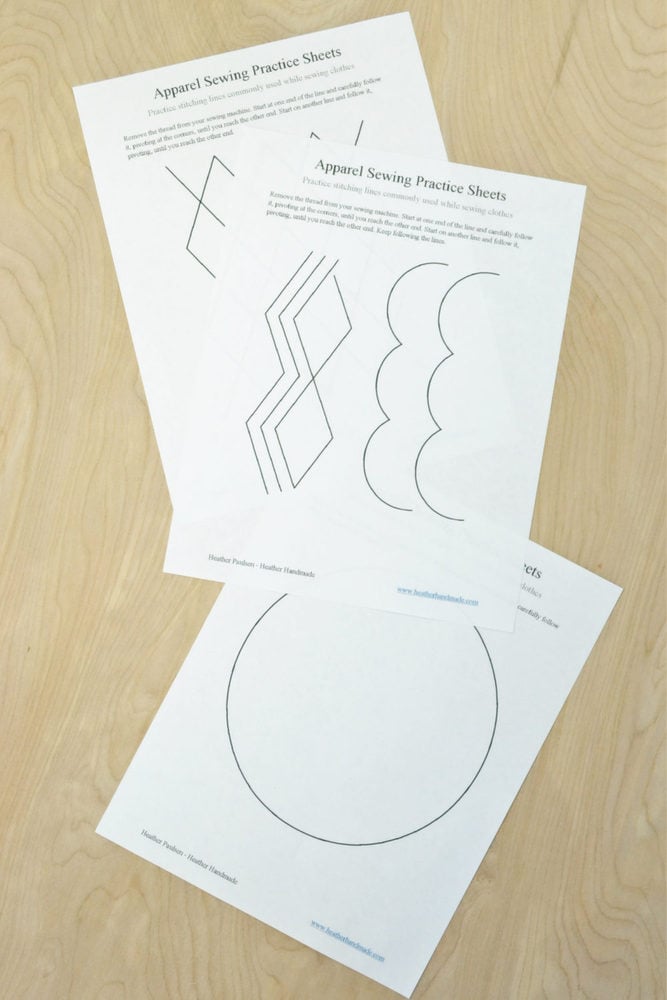 Get the five day email course to start sewing your own clothes!
Learn How to Sew
Determine your interest
You want to learn to sew clothing, but is it a phase that will last or will it go away? It's not that I don't have confidence in your interest, it's just that sewing in general is an expensive hobby.
It's a satisfying and worthy hobby, but if you are going to lose interest then don't spend the money on it.
If you are interested see if you can borrow a sewing machine to try it out or go to a fabric or sewing machine shop to see if you can take a class and see how much you like it. These are the best sewing machines for sewing clothes.
Buy a good Sewing machine
Now that you know you are truly interested and you have tried using some sewing machines, it's time to buy a sewing machine. I don't think you need a fancy machine, and I don't think you need an expensive machine.
You need a good machine in the price range you can afford.
My sewing professor in college gave me the advice to buy the best machine in my price range even if that means buying a used sewing machine. The better machine you buy the easier it is to sell and upgrade later in your sewing hobby.
Check out this list of the best sewing machines for beginners.
Master Your Sewing Machine
When you get your machine do everything you can to master your machine. Read the instruction booklet that comes with the machine. Read about all the parts and all the things it can do.
If you got your machine at a dealer, then see if the dealer offers any classes on your machine. Find a youtube video or a blog post about your machine to learn all that you can.
Once you've done a lot of reading then practice, practice, practice. I'm offering some free sewing practice sheets at the end of the post that you can use with your machine with no thread.
It's a great way to practice straight lines and curves. Then start practicing with fabric and thread.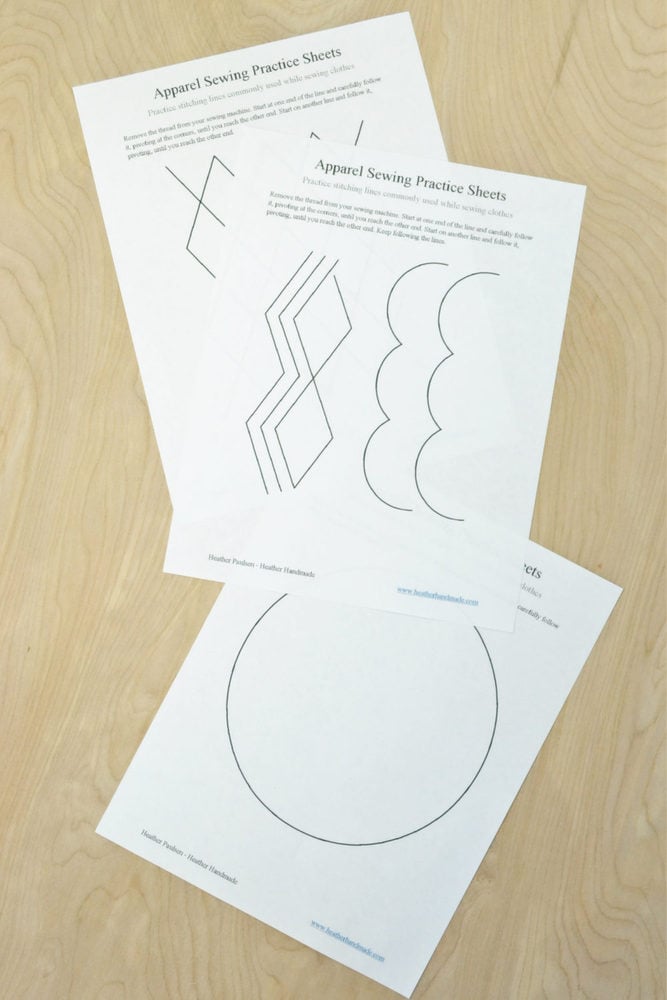 Don't buy all the tools
When you are just starting out it can be really intimidating reading articles about the tools "you need". Yes, I'm sure those tools are all great, but they also can cost a lot of money and you don't need all. the. tools.
I do recommend putting money in a good pair of fabric scissors (that should only be used on fabric), some pins, and a good seam ripper. (Here's how to seam rip.)
These are the tools I use the most besides my machine, and they were worth the money. I could probably sew without most of my other tools if I had to.
Figure out how you like to learn
Everyone learns and excels while learning in different ways. Find the way you like and use that as a learning tool.
There are great sewing books with information and projects, there are countless sewing blogs with tutorials, and there are tons of free youtube videos with projects.
You can also take an online class with a teacher that answers emails, or you can find a hands-on sewing class with a teacher there to help you in your community.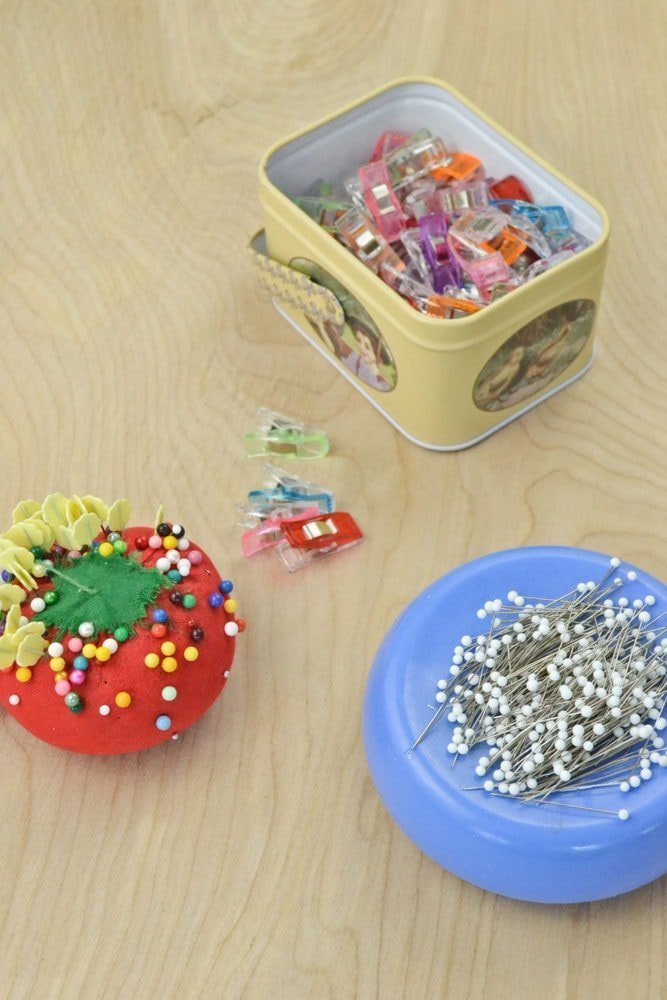 Start small
Instead of starting with giant curtains or a maxi dress, start with a small project to get the hang of it like one of these free PDF sewing patterns.
Try child sized leggings, a mini gathered skirt, or a pillowcase. You'll benefit by learning the skills on a smaller project and you won't have to buy a lot of fabric. If you mess up (which we all do!) you won't feel bad because you started with something small.
Keep it simple
The party dress, a new coat, or a pair of jeans seems awesome and exciting. I recommend starting with some boring and simple stuff to solidify those sewing skills and then you can move on to fun, intermediate stuff.
Try making a simple gathered skirt, an apron, and pair of pajama pants. Once you have those done move on to something else. You don't even have to wear those, but they will really help you practice.
Pick a project
It's now time to pick a fun project. Start with an beginner sewing pattern or and sewing pattern labeled "easy" and follow the instructions.
Follow the guidelines of the pattern for picking fabric, so that your first project is the right pair and you are more likely to have success.
Analyze and write it down
Know that everyone who sews makes mistakes and will keep making mistakes even as they get better. The important thing is that you LEARN from your mistakes.
Analyze your finished sewing project by looking at it inside and out. Then write down what your mistakes were and how you can improve.
Take notes about the pattern you used about the hard parts or what you learned, so that when you use it again you'll be prepared to do it better than before.
You will finish a project and you will think it's amazing. You will be so proud of it!
A year later you'll look back and be surprised at the mistakes you didn't see, because you'll have improved so much. You'll make a new project and be so proud of it, until you make the next better project and so on.
Get the Free Practice Sheets here!
If you these free practice sheets, I'd love to see! Please share it on social media with the hashtag #heatherhandmade and tag me!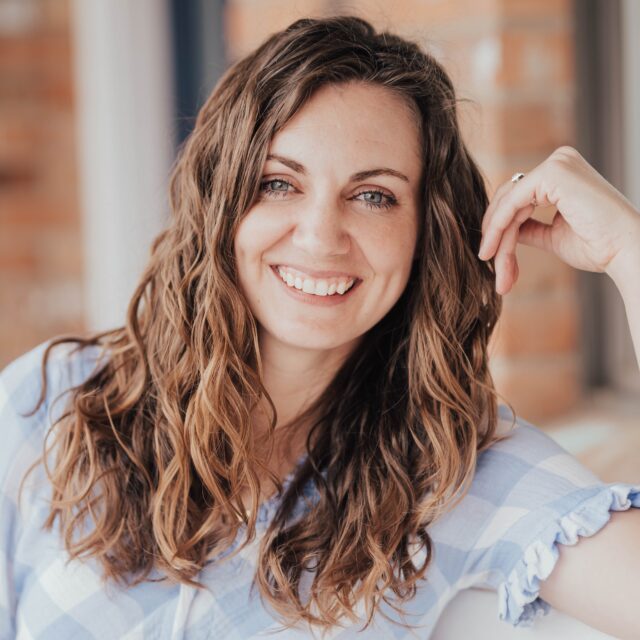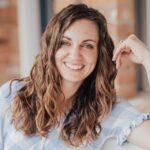 I believe small sewing moments can create great joy. Find your own "right" way to sew. -Heather