How to Use a Seam Ripper: 3 Ways to Open a Seam
Learn how to use a seam ripper correctly, and how to open a seam three different ways. A seam ripper is always needed in the sewing room!
Oh, undoing a seam. It's such a sad realization when you have to pick out a seam (or seams!) that you've already sewn. It's so hard to remove the work you've done and do it again! But it's worth it to fix your work or make it better. It's always worth the time to fix it.
And isn't sewing great that you have a second, third, or fourth chance at sewing something? There are multiple ways to seam rip so you can find the way that works best for you.
I've been sewing for a long time and always unpicked seams a certain way because that's the way I thought you were supposed to do it. It was slow and tedious and annoying. I've done some research and figured out other ways to seam rip.
These are faster and a little bit satisfying when they go smoothly. Do you use one of these ways to seam rip? Don't miss the video of all the tools in action!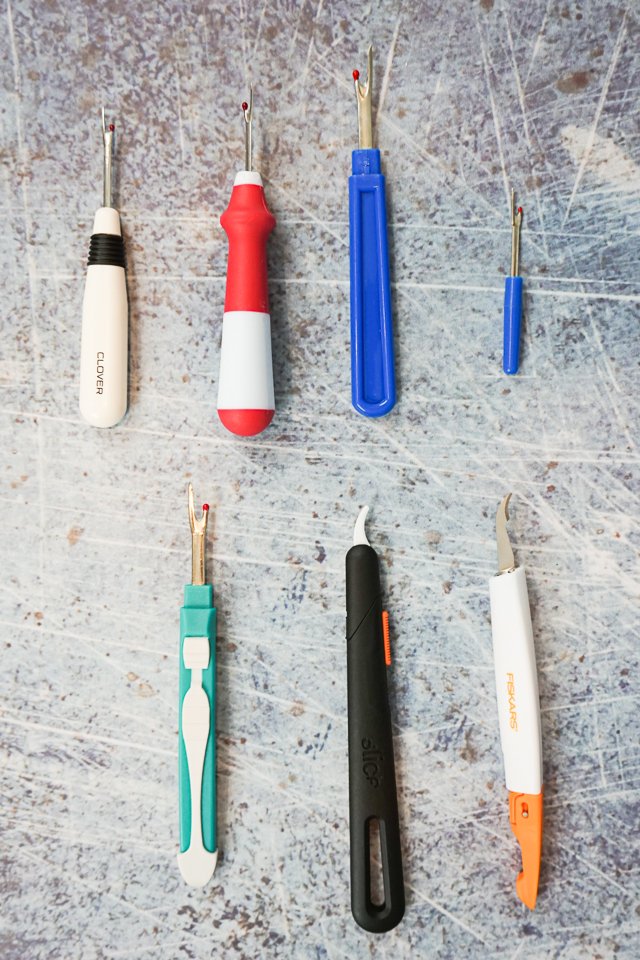 what is a seam ripper?
A seam ripper is a small hand tool used when sewing that cuts stitches. The most common design has a handle, a shaft, and a head. The head is usually forked with the sharp knife part of the seam ripper in the center of the fork. See the best seam ripper I love.
Why would i need to rip out or unpick a seam?
Sometimes when you are sewing you make a mistake. You don't like up the seams correctly or you sew something in the wrong direction. Fortunately, a seam ripper is the best tool for opening a seam because it cuts throught the stitches.
How to Use a Seam Ripper
1. Seam Ripper
As a new sewist I used to seam rip by inserting the pointy part of the seam ripper in the seam and cutting a couple threads at a time. I always wondered what the red ball on the other side was for.
You can definitely seam rip this way if you want, but it's slow and tedious. It works best for really lightweight fabrics and knits.
The seam ripper was designed to actually rip seams. You insert the red ball into the seam and have the point end sticking out. The sharp part of the seam ripper is cradled up against the stitches.
Hold the fabric tight in one hand and carefully push the seam ripper through the seam and cutting all the threads. Personally, I love inexpensive seam rippers* best.
2. Ripping by Hand
If your fabric is sturdy and thick, you can just rip the seams by hand. (I used to watch people do this on Project Runway and wanted to see if it actually worked.) I've tried it on lots of fabrics and it works more often than you realize.
Sometimes you have to cut the first couple of threads with scissors or a seam ripper to get started. Then you grab each side, pull, and rip. It's similar to ripping fabric along a thread line.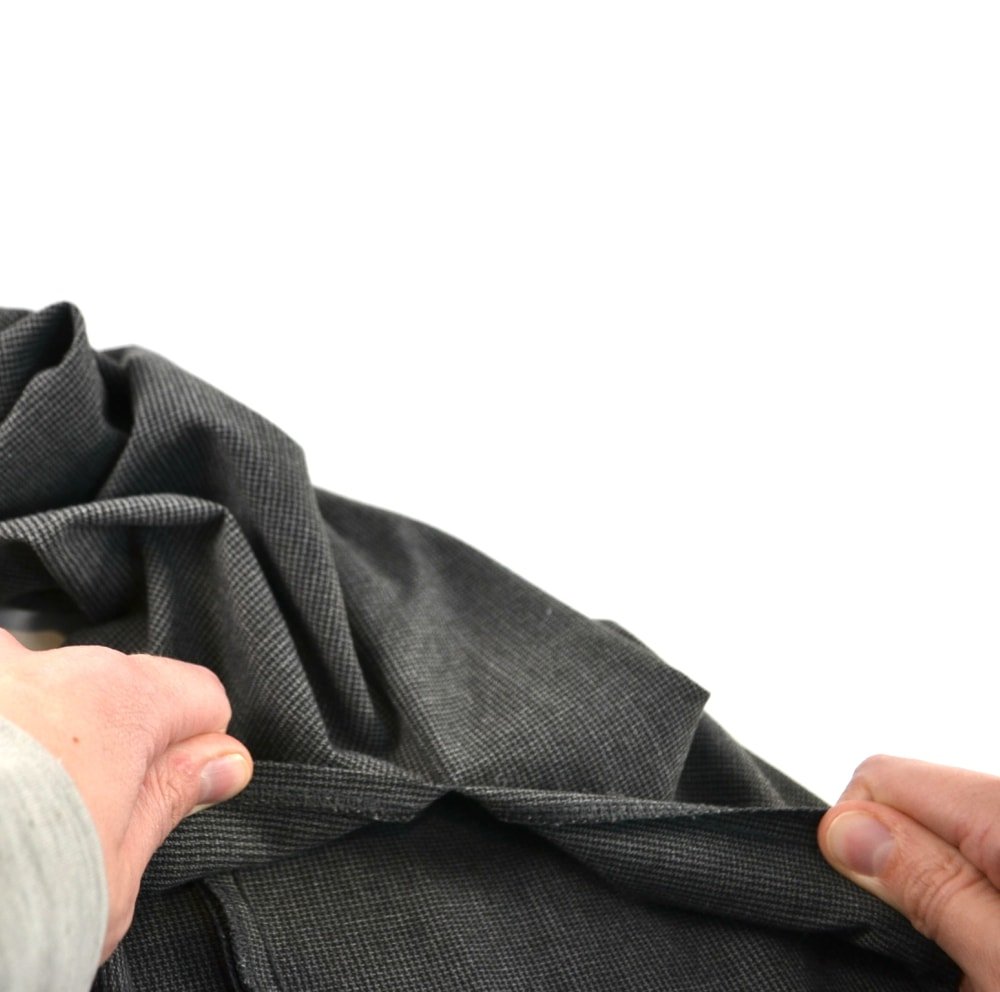 3. Fabric Knife
I recently learned about this tool, and I love it. The fabric knife* is a handheld tool with a razor on the end. I used to use actual razor blades when I worked at a tailor shop, but this fabric knife is a lot easier to hold and use.
(You can also switch out the blade for other blade shapes and uses!) It works by inserting the blade in the seam and cutting the threads with the knife.
In the picture I show the blade pointing up and pushing towards the fabric, but after trial and error I learned it's easier to pull the knife through the seam towards you.
If you are learning how to sew, you can start with sewing 101 for beginners!
If you make something using this tutorial, I'd love to see! Please share it on social media with the hashtag #heatherhandmade and tag me!