How to Sew DIY Hand Warmers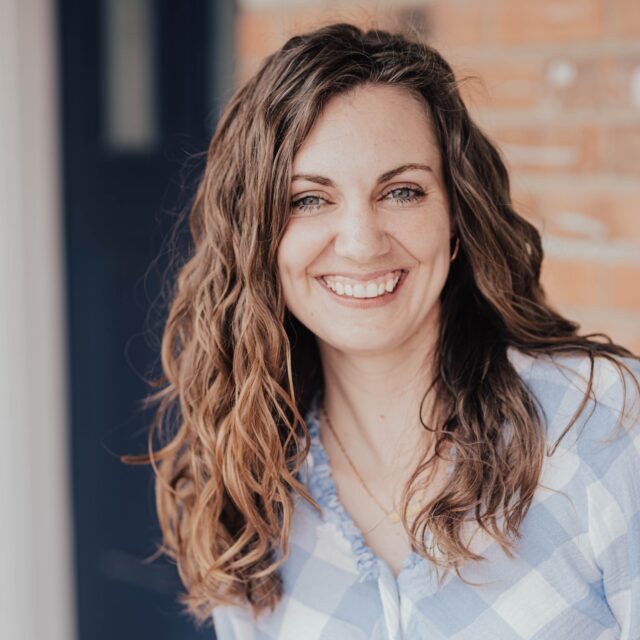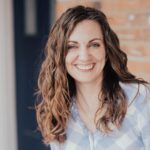 This post may contain affiliate links.
Learn how to sew DIY hand warmers with flannel fabric. It's easy to make several, fill them up with rice, and give them as handmade gifts.
It's starting to get cold, and my kids are starting to complain about cold hands and feet. I needed small reusable hand warmers for my kids to use whenever they're playing outside or waiting at the bus stop.
The great thing about hand warmers is that they are so easy and quick to make. You can use up some scraps of flannel fabric, and they make really great gifts. Put two in a stocking for a matching pair!
What type of fabric should I use for DIY hand warmers?
My favorite fabric to use for hand warmers is flannel. It's easy to find, easy to sew, and it's great at holding in heat. If you want to use other fabric, another great fabric to use is polar fleece.
Should I prewash my fabric?
This sewing project is not going to be washed regularly, but it is going to be heated in a microwave regularly. I recommend prewashing the fabric to remove any shrinkage.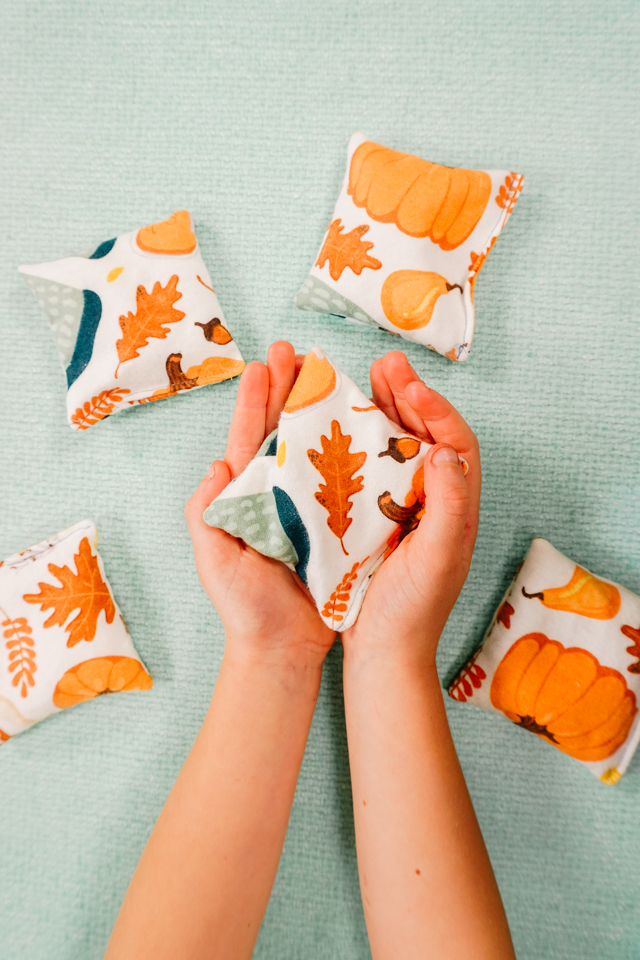 Do you love to sew? Try one of these fun sewing projects:
How to Sew DIY Hand Warmers
Supplies
Scraps of flannel fabric
Rice and funnel
Cut scraps of flannel into squares that are 3.5 inches by 3.5 inches. You'll need two squares for each hand warmer and four squares for each pair of hand warmers.
Place the squares right sides together. Sew around the square leaving a 1.5 inch hole on one side. Backstitch when you start and when you stop. Pivot at the corners.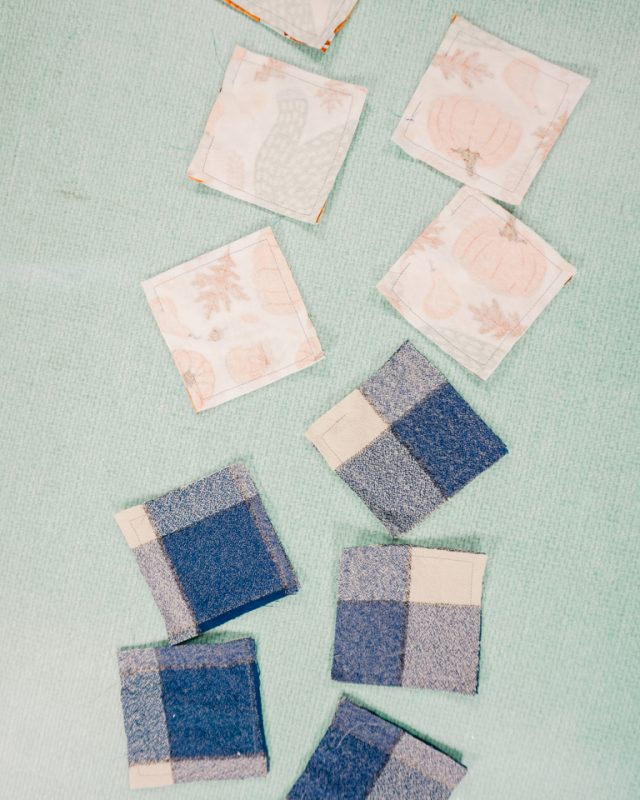 Trim the corners to reduce the bulk.
Turn the squares right side out.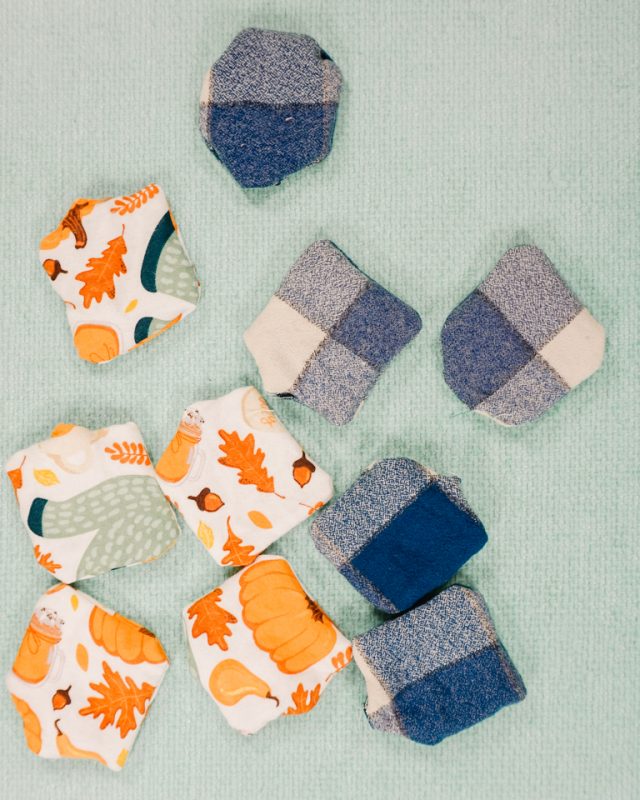 Use a point turner to poke out all the corners. Don't poke so hard to make holes into the corners.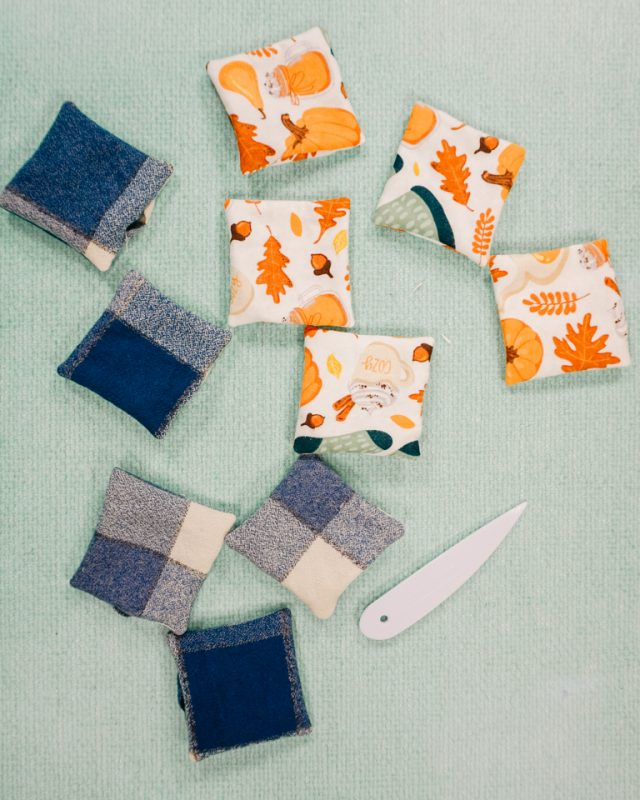 Take a funnel and place it in the hole of the hand warmer. Carefully put 3 tablespoons of rice into each hand warmer.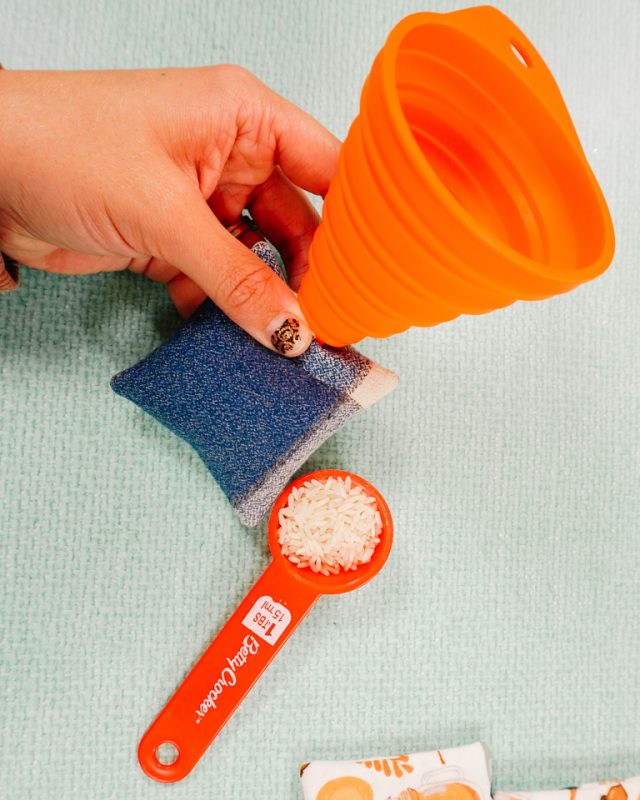 Pinch the hole closed and pin. Edgestitch across the side with a hole 1/8 inch from the edge.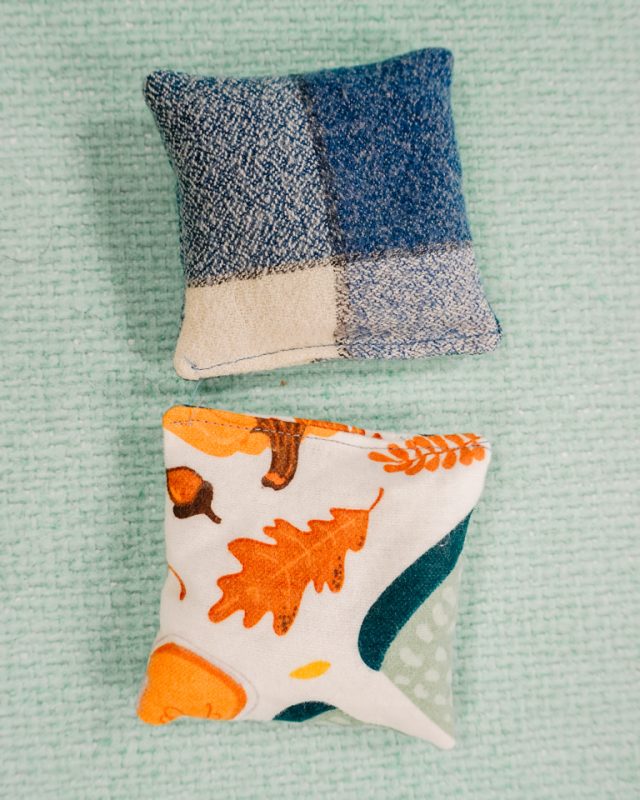 You finished! To warm up the hand warmers place them in the microwave for 30-60 seconds depending on your microwave. Be very careful to not burn yourself if you heat the hand warmers too much.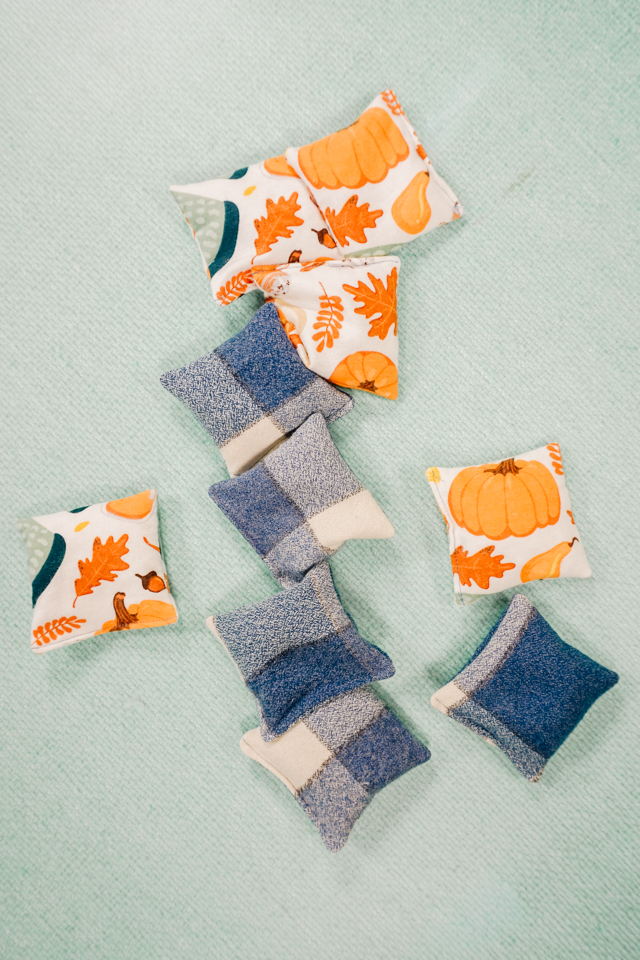 If you make something using this sewing project, I'd love to see! Please share it on social media with the hashtag #heatherhandmade and tag me!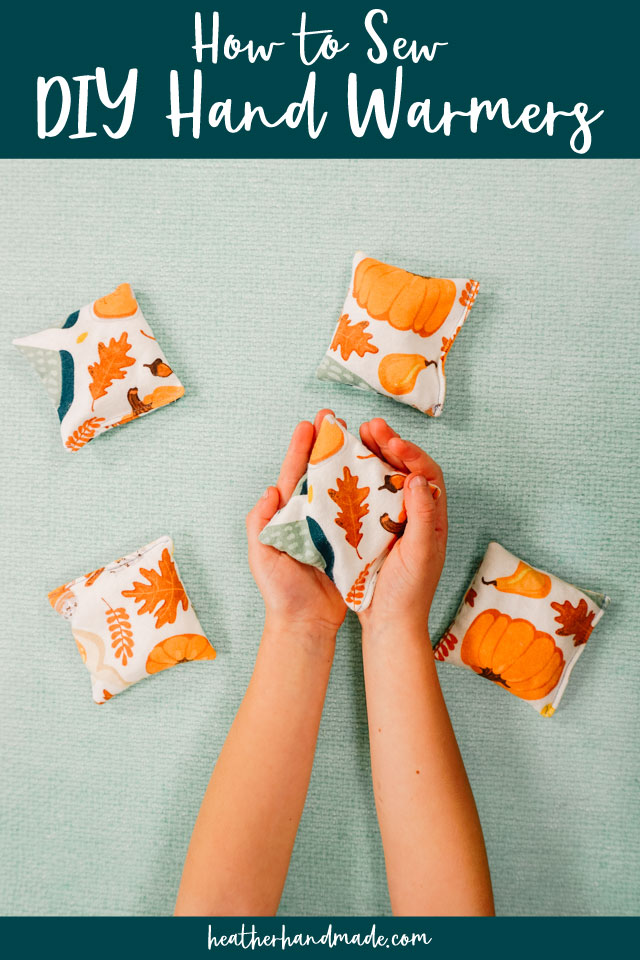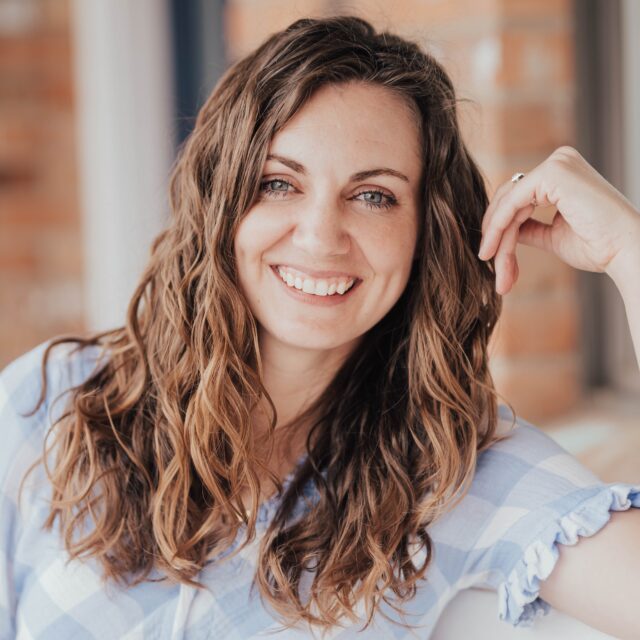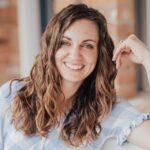 I believe small sewing moments can create great joy. Find your own "right" way to sew. -Heather