How to Sew a Bow Cuff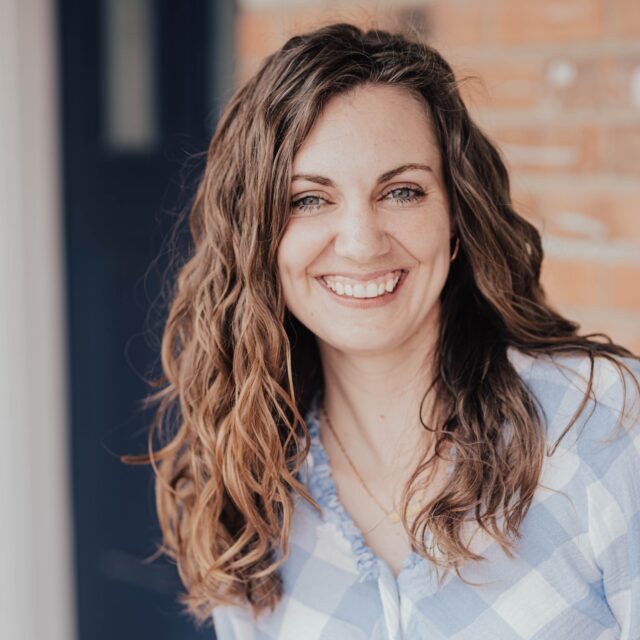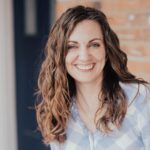 This post may contain affiliate links.
Learn how to sew a bow cuff to add a cute detail to sweatshirt cuffs. This sewing project is great for any sweatshirt sewing pattern.
I have a really fun tutorial for you today! I'm loving the statement sleeves trend right now: ruffle sleeves, bow sleeves, flared sleeves, etc. I want to make some that will work with casual mom life, lots of washings, and no worry of the sleeves being dragged through something.
This tutorial is easy and works with any sweatshirt sewing pattern.
I came up with these simple bow cuffs that can be used on any cuffed sleeved pattern like sweatshirts or tees. It's really easy to add to any cuff while you're constructing it. And it looks amazing peeking out from a layered jacket or cardigan!
Do you love to sew? Try one of these fun sewing projects: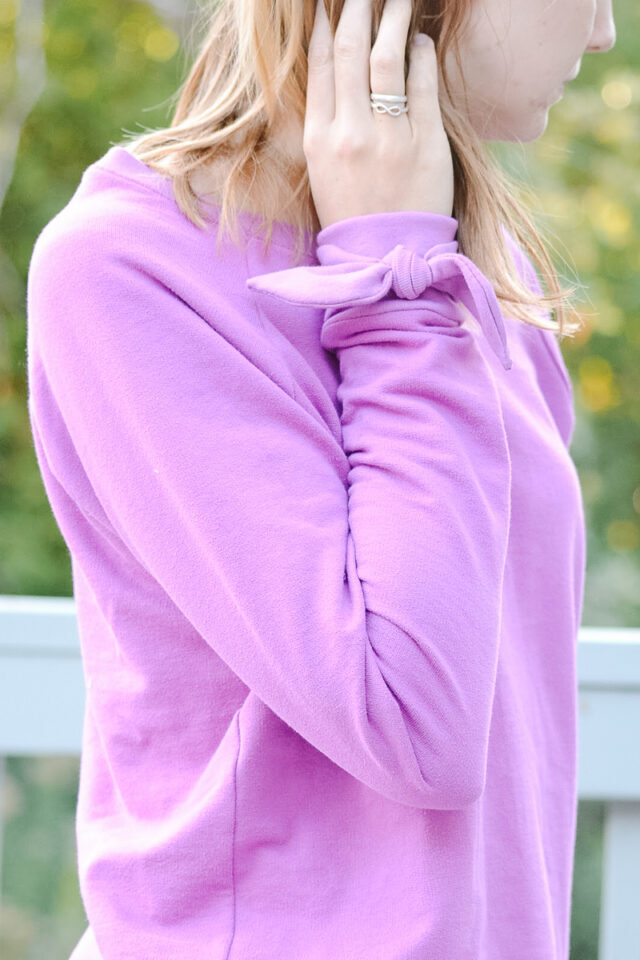 How to Sew a Bow Cuff
Supplies
Instructions
Cut three cuffs for each sleeve (cut six total).
Fold one cuff in half matching long sides and stitch a tie shape with a 1/2 inch seam allowance. Make the tie big at one side and end with a point on the other side.
I have a weird shape because I wanted a good spot for the knot, but I think a diagonal line would've worked just as well. Trim seam allowances.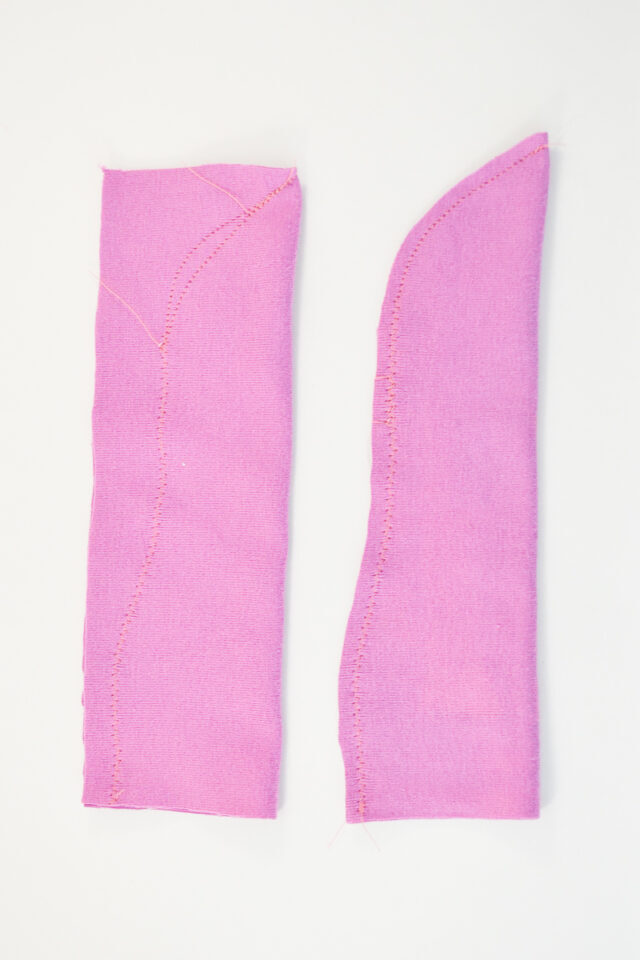 Do the same to three more cuffs. Turn each one right sides out. Press all four ties flat.
Lay two ties on top of each other and then onto a cuff. Line up the raw edge of the ties with one raw short edge of the cuff, and line up the top of the ties with the center of the cuff. The ties should be on one half of the cuff without being in the seam allowance.
Fold the cuff in half and match up the short raw edges. Make sure the end of the ties are out of the seam allowance.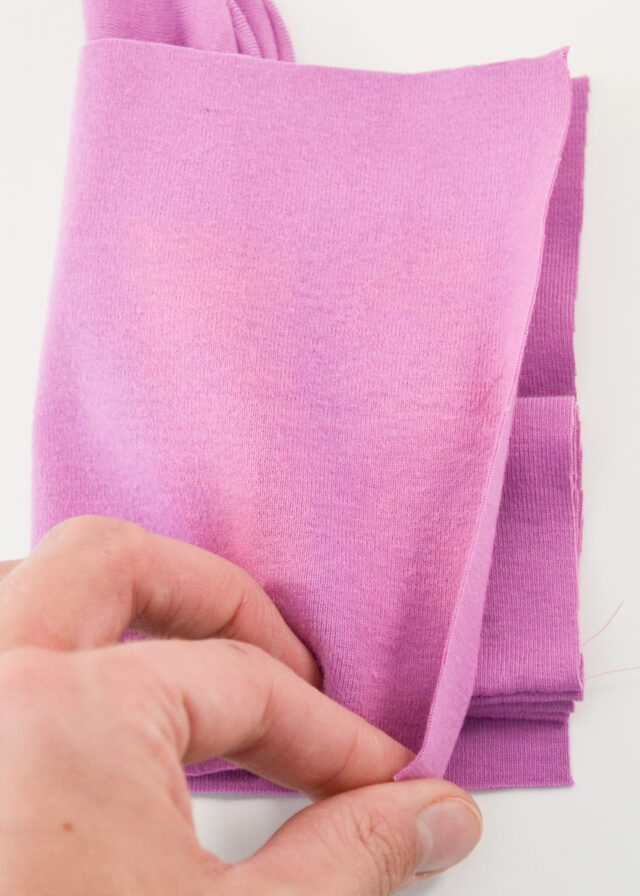 Sew the short edge with the pattern seam allowance. Do the same sewing for the other cuff. 
Turn the cuff right side out.
Put the right side of the cuff (the ties are the right side) on the right side of the sleeve and line up the raw edges. Sew the cuff to the sleeve with the pattern seam allowance. Do the same for the other cuff and sleeve.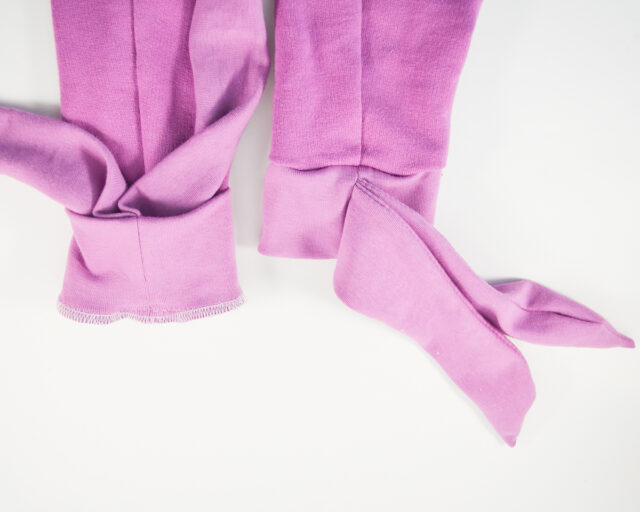 Tie your bow! I found it easiest to tie when I was wearing it to get the right tightness even though I was tying it with one hand.
Enjoy your lovely bow sleeves!
If you make something using this sewing project, I'd love to see! Please share it on social media with the hashtag #heatherhandmade and tag me!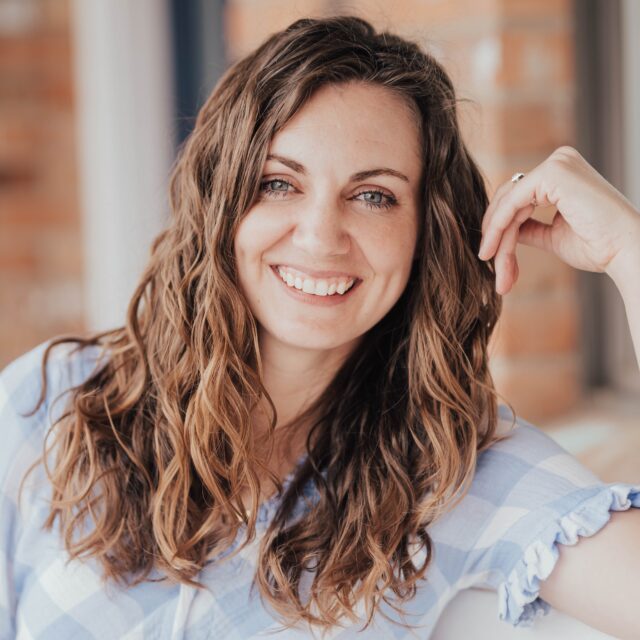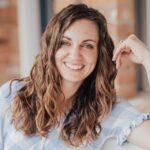 I believe small sewing moments can create great joy. Find your own "right" way to sew. -Heather