Free Skeleton SVG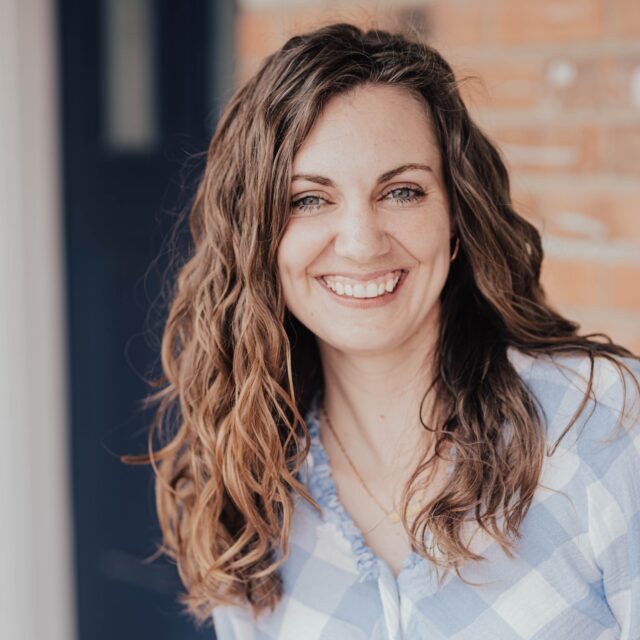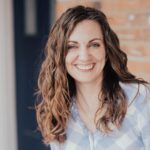 This post may contain affiliate links.
Use this free skeleton SVG cut file to make a fun Halloween t-shirt or trick-or-treat tote bag. Say "all in a day's lurk" with a skeleton!
I love a Halloween svg with a good pun, and this free one is perfect for all of your Halloween parties. It would work for a boy or a girl, and someone of any age!
Enjoy the Halloween season with this free skeleton cut file! It works great in iron-on vinyl, HTV, or infusible ink!
When I was making Halloween tees for all my family members I wanted a really funny one for my husband. He's really good at coming up with puns, so he needed a good Halloween pun.
The dancing skeletons make me laugh! I didn't have time to make this tee for him, and instead bought him an inexpensive long sleeve tee. I love that iron-on vinyl still makes handmade items possible without actually having to make the entire tee.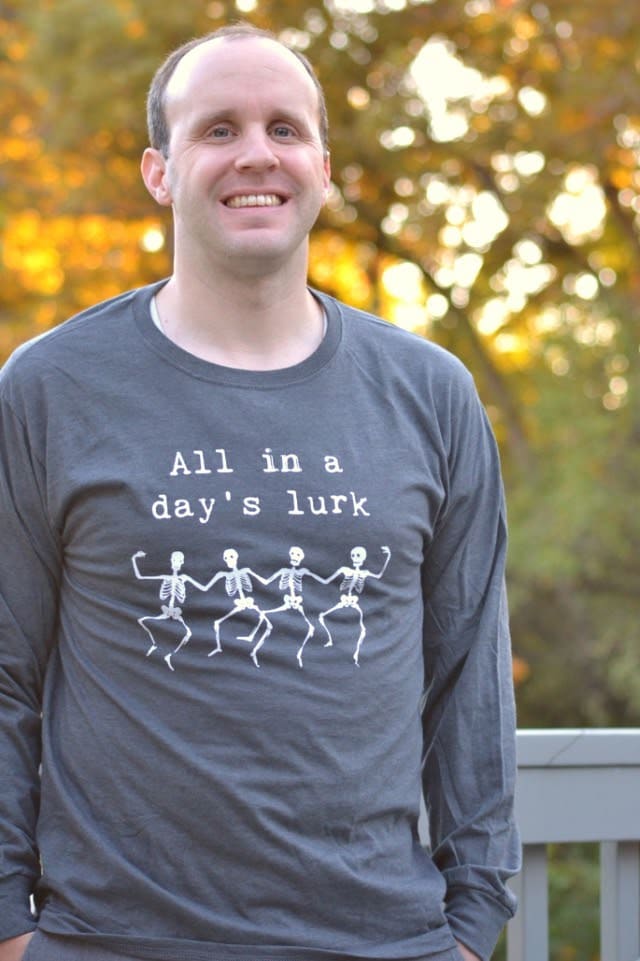 I will say that as much as I love this svg and the funny dancing skeletons, it was kind of a beast to weed out all the pieces in the skeleton ribs. It was definitely worth it, and I might make a skeleton tee for me! I just wanted to warn you that this is a more detailed and intricate cut file design.
Using iron-on vinyl for adults is great because they don't grow the same way children do. It's much easier to make a holiday tee for an adult because it has the chance of lasting multiple years instead of just one. And if an adult does change sizes you can just iron on the same design onto a new tee shirt!
What is an SVG file?
An SVG file is a scalable vector graphics or an image format that can be scaled large or small without losing any details. It's a great way for sharing images that can be used in cutting machines since the image will stay perfect even if the size is changed.
Can these designs be used on Cricut, Silhouette, and Brother?
SVG files are great and can be used with any cutting machine as long as the machine's program can have files added to it. .
What is Iron-On Vinyl or HTV?
Iron-on vinyl or heat transfer vinyl is vinyl that has glue or adhesive on the back that is activated when heated. When the iron-on vinyl is heated the glue causes the iron-on vinyl to be fused to the t-shirt. The iron-on vinyl sits on top of the fabric.
The color of the iron-on vinyl is the color it will be after being heated. The color does not change.
What is Infusible Ink?
Infusible ink is ink that is transferred by heat. It's essentially sublimation, but it's now accessible to hobby crafters. When infusible ink is transferred the ink is infused into the item.
Infusible ink can be purchased as an infusible ink transfer sheet and as infusible ink pens. The colors of the infusible ink transfer sheet look pale before being heated, but they are very bright once heated and transferred.
Do you love halloween SVG cut files? Check out these free options:
Get the Free SVG Cut File Below!
If you make something using this free SVG file, I'd love to see! Please share it on social media with the hashtag #heatherhandmade and tag me!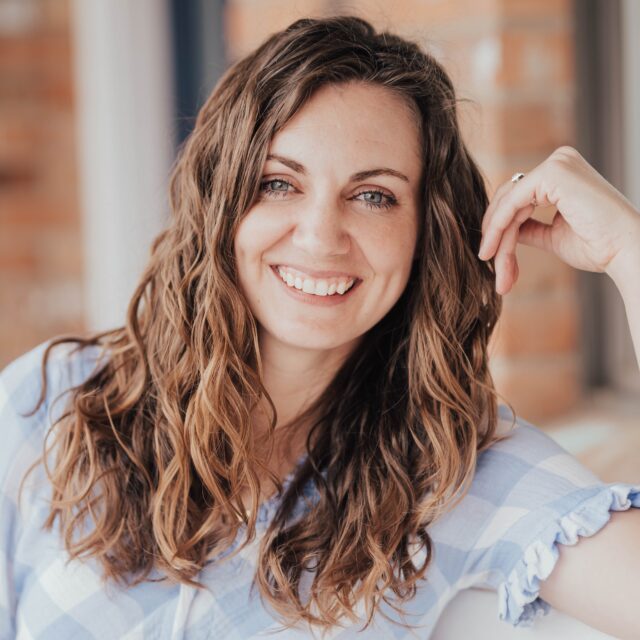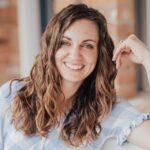 I believe small sewing moments can create great joy. Find your own "right" way to sew. -Heather