DIY Christmas Pillow Covers
This post may contain affiliate links
Learn how to make DIY Christmas pillow covers perfect for Christmas decorating. With two fat quarters you can make your own envelope pillow.
I'm so excited to share a really cute and really easy french seam pillow tutorial with you today! And it's just in time for the holidays so you can make your own DIY Christmas pillow covers.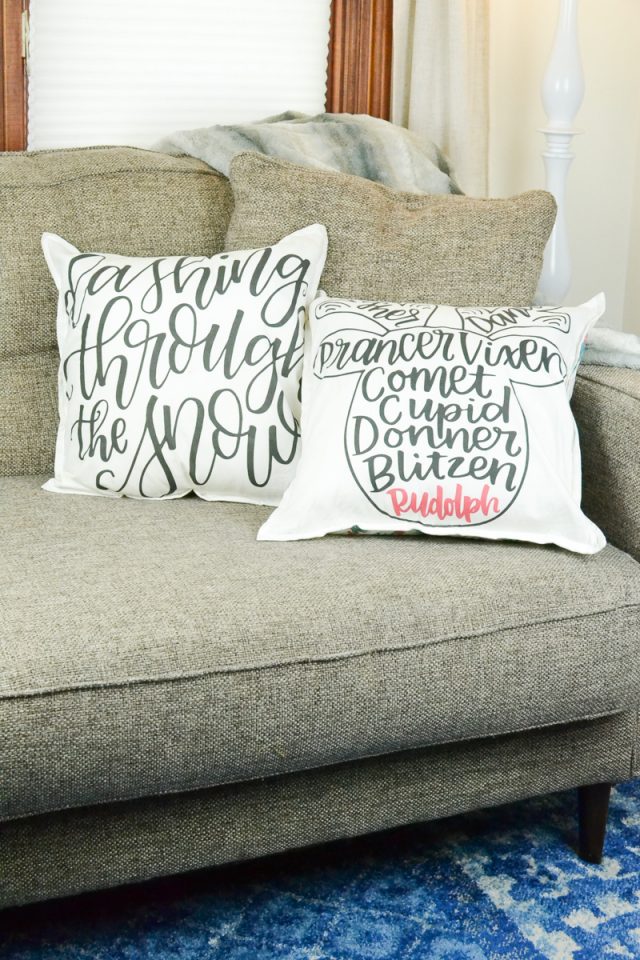 I wanted to make some holiday pillows since my kids are really getting into the holiday spirit this year. They were really excited about this holiday fabric from My Fabric Designs! My sister (the amazing hand letterer) designed the holiday calligraphy fabric, and I designed the watercolor evergreen fabric.
What fabric is best for DIY Christmas pillow covers?
My favorite fabric to use for pillow covers is quilting cotton. It's easy to find and easy to sew. It presses well so that the pillow looks so good.
There are so many beautiful holiday prints to choose from. Solid colors also look great.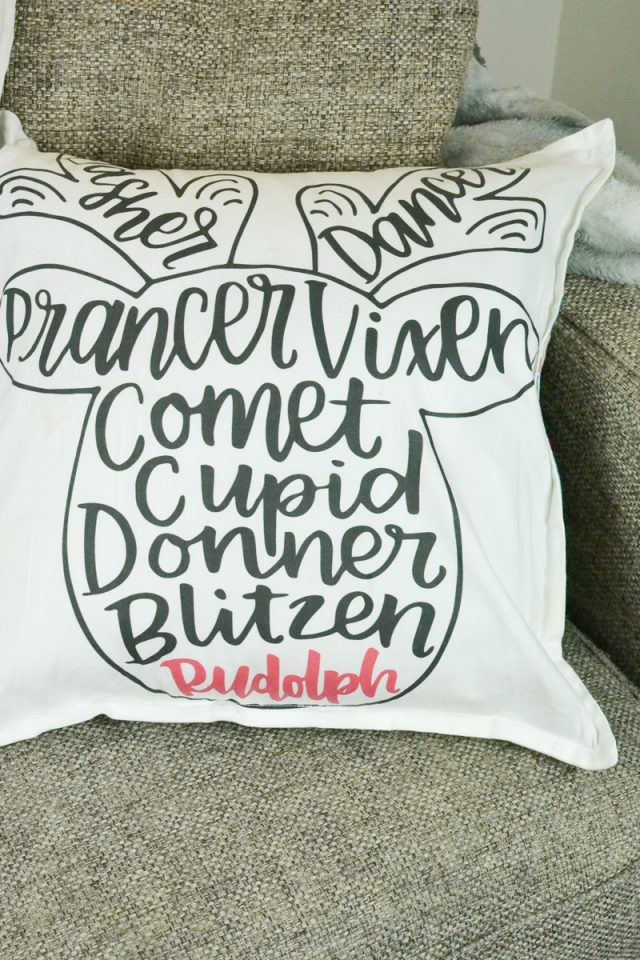 Do you love to sew? Try one of these fun sewing projects:
DIY Christmas Pillow Covers
Supplies
2 fat quarters – one for the front and one for the back
16 inch pillow form insert
Gather your supplies. Wash and dry your fat quarters before sewing. Cut any selvedges off.
Cut the front (the word design) 18 inches by 18 inches.
Cut the back (the print) 18 inches tall. Then cut the fabric in half the other way. A fat quarter comes 21 inches by 18 inches so the two backs should be 10.5 inches wide by 18 inches tall.
Hem one long side of each back with a 1/4 inch double fold hem. If your fabric is directional make sure you hem the opposite sides.
Lay the front right side up. Put one back right side down on top of the front with the hemmed edge towards the middle. Put the other back right side down on top of the front and other back with the hemmed edge towards the middle. The hems should overlap a couple of inches.
Pin all the way around the edges.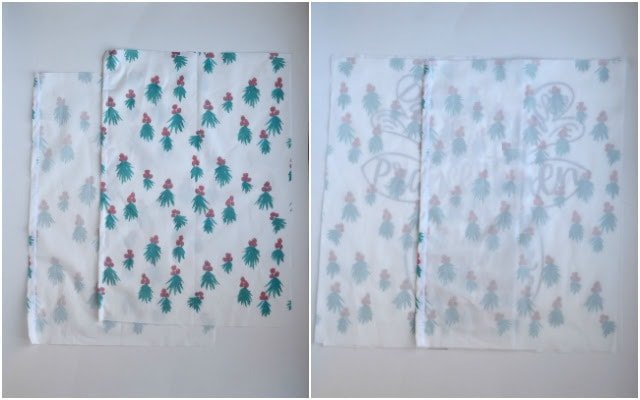 Sew all around the pillow with a 1/4 inche seam allowance. Trim the corners.
I serged my seams for extra strenght, but you don't have to finish the edges if you don't want to.
Turn the pillow right side out and press edges carefully. Roll the seams before pressing to make sure the seam isn't tucked inside.
Sew 1/2 inch around all the edges. This encloses the raw edges and makes a nice frame or edge for the pillow.
Insert a pillow form to the envelope back and enjoy your pretty new pillow. You finished!
These holiday pillows are so fun and so festive! It's a quick and easy DIY Christmas pillow cover!
If you make something using this DIY Christmas pillow covers tutorial, I'd love to see! Please share it on social media with the hashtag #heatherhandmade and tag me!