Easy DIY Mr. Clean Costume
This post may contain affiliate links
Learn how to put together an easy DIY Mr. Clean costume for a bald man with a white t-shirt, a gold clip-on earring, and a fake white mustache.
As I was thinking of a costume for a bald man that I could make for my husband, Mr. Clean came to mind. It is such a classic bald man costume, and it was so much fun to create this simple Halloween costume!
The truth is that my husband is basically Mr. Clean. He cleans more than me, and he cleans better than me. He is also got a bald head and bright blue eyes.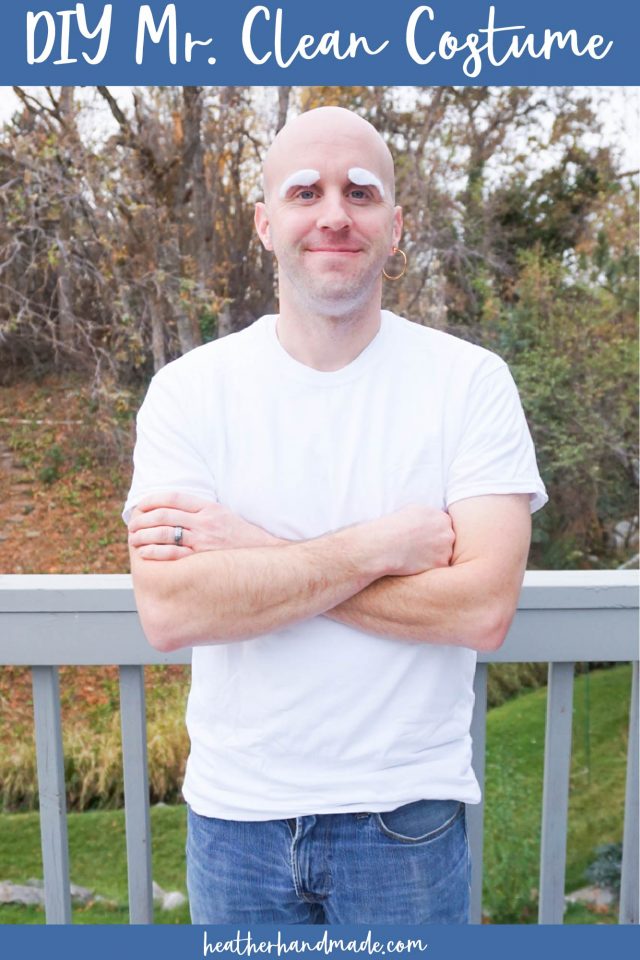 What really makes the costume is the gold earring and the white eyebrows. Those details really make the costume recognizable.
My husband has dark eyebrows so having white eyebrows is such a contrast! Our kids just loved seeing their dad with white eyebrows and an earring!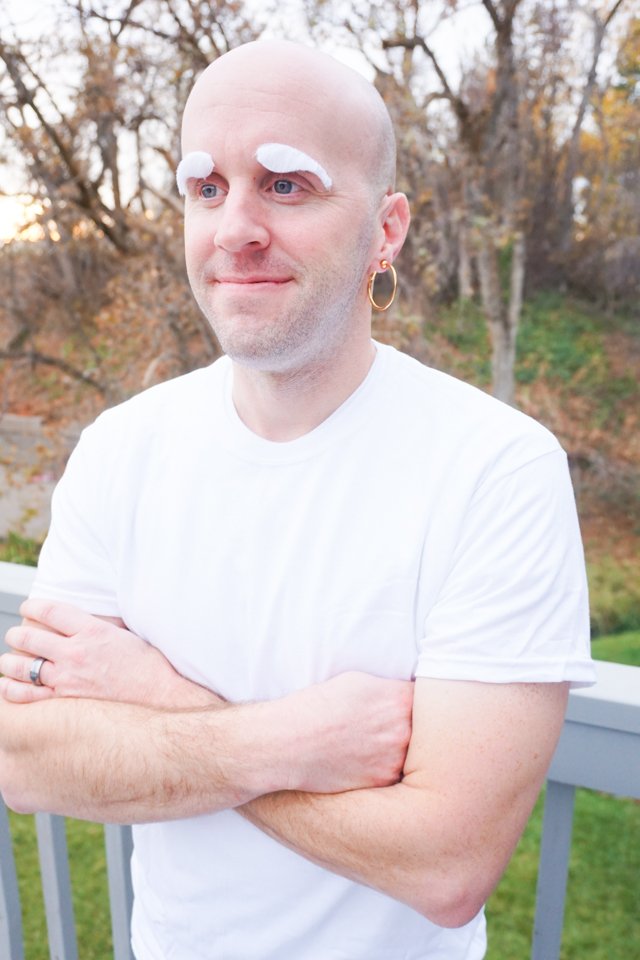 Do you like making costumes? Try out some of these fun ideas: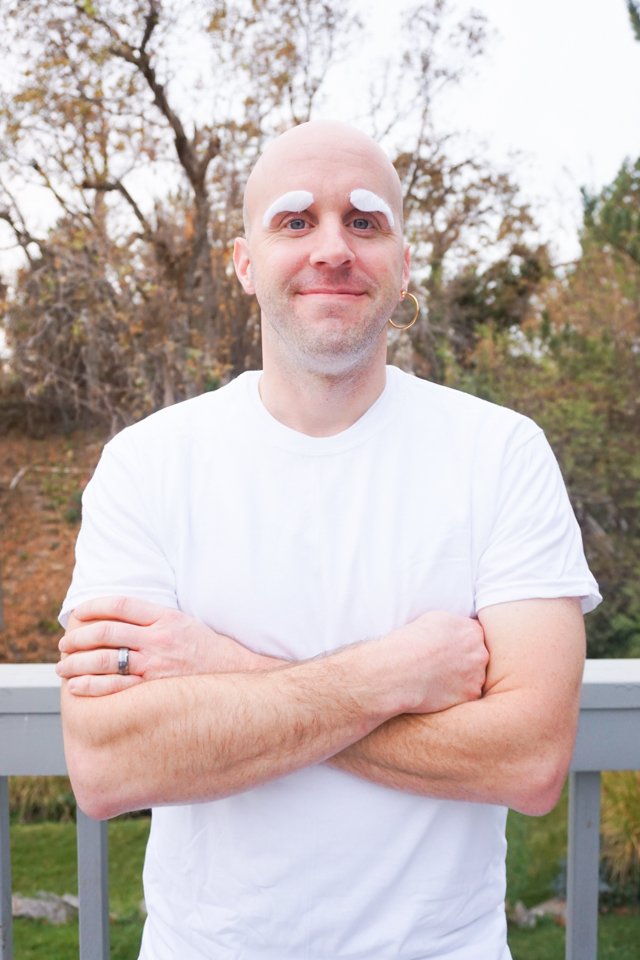 Easy DIY Mr. Clean Costume
supplies
White t-shirt – you can size down to make it look extra tight
Gold hoop clip-on earring*
Optional: white or light colored pants
Optional: magic eraser
Choose which white mustache closely resembles your eyebrows. Think of one as half so that you can sort of visualize what it will look like. Separate the chosen mustache from the others.
Cut the mustache in half down the center. Remove any faux hair that got pulled or cut off.
To assemble the costume put the stick on mustache pieces on the eyebrows. Put on the gold clip-on earring. Wear a white t-shirt and optionally wear white pants. You can also carry a magic eraser for an extra special touch!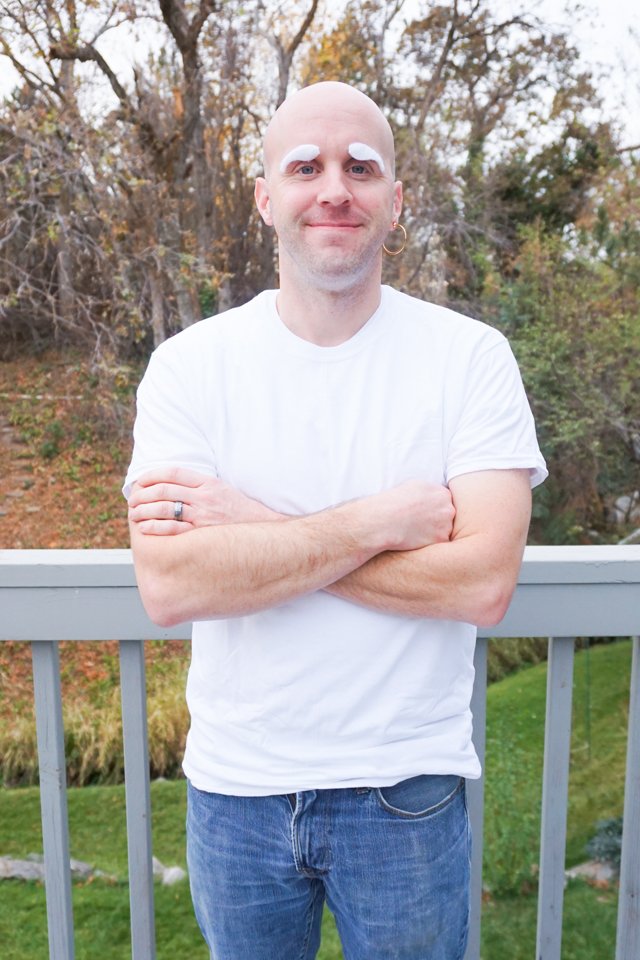 If you make this costume using this tutorial, I would love to see it! Please share it on social media with the hashtag #heatherhandmade and tag me!