DIY Mouse Pad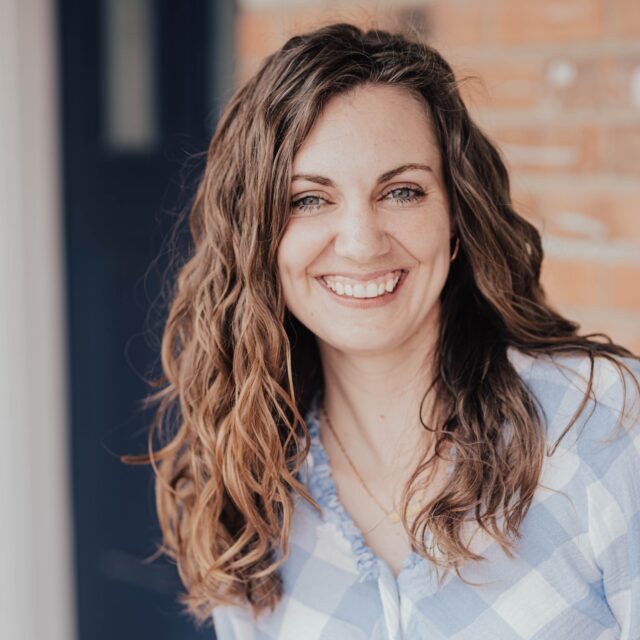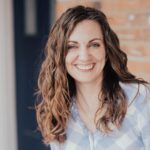 This post may contain affiliate links.
Decorate your office with this easy DIY mouse pad with your favorite fabric. It would make a great back to school project or a great gift idea!
I've slowly been decorating my desk and making it feel like a place I want to be. I'm trying to add details that I love. I made a DIY mouse pad out of one of my favorite fabrics. It makes me happy every time I look at it and use it. This is such a great beginner sewing project!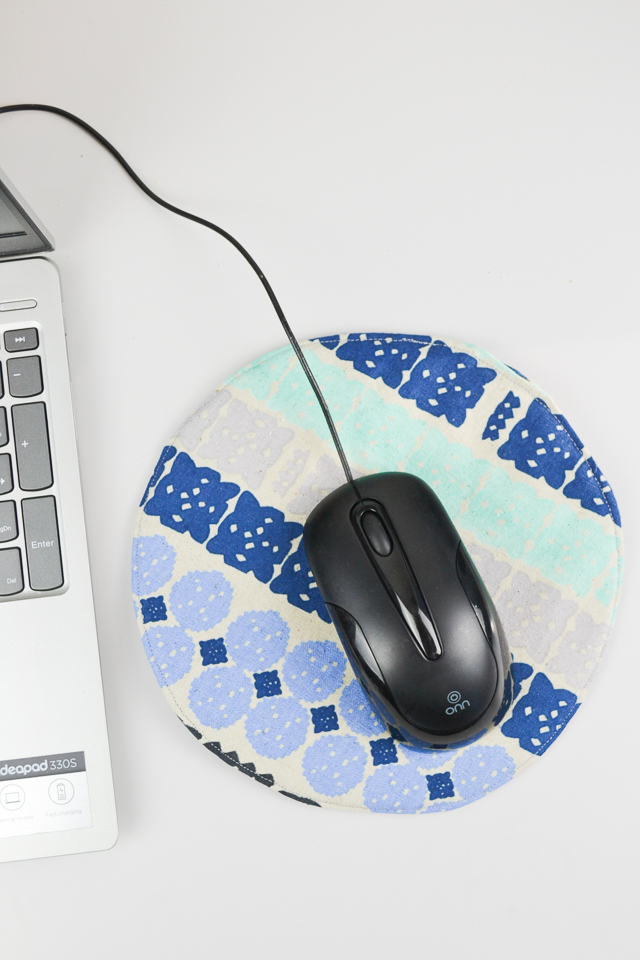 My desk is gray so I felt like this canvas matched perfectly with my desk, but it also had a lot of pretty blues in pretty shapes.
I don't always use a mouse when I use my laptop, but there are some functions that are so much easier when I can use a mouse. That's when my fabric mouse pad comes in handy. My desk is so smooth that the mouse doesn't always work on it.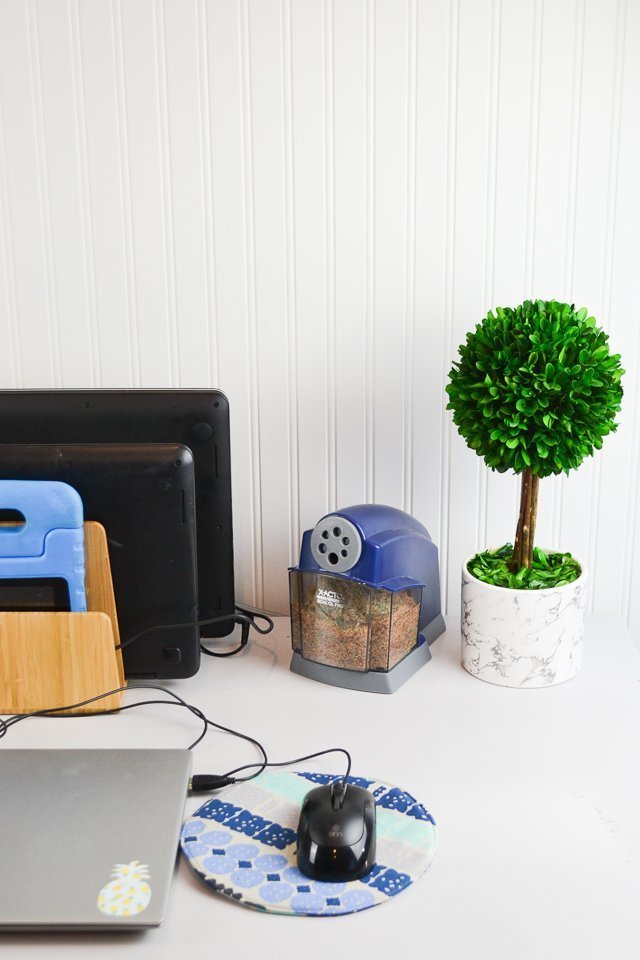 Do you love to sew? Try one of these sewing projects: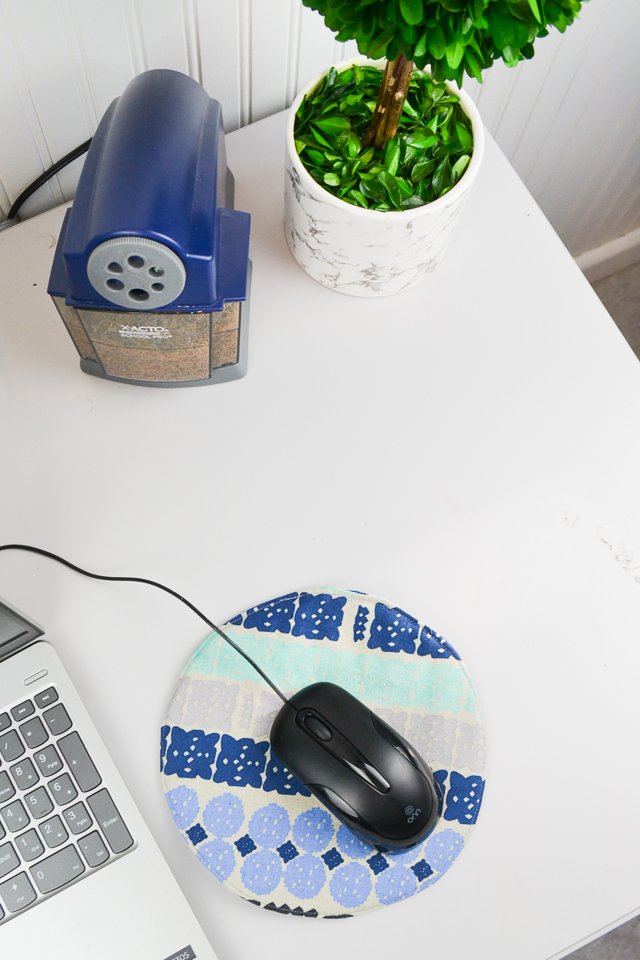 DIY Mouse Pad
Supplies
Small pieces of fabric – quilting cotton* or canvas*
Small pieces of batting
Large bowl for tracing a circle
Trace two large circles onto your fabric. If you want to make a different shape like a heart or a square than trace two identical shapes.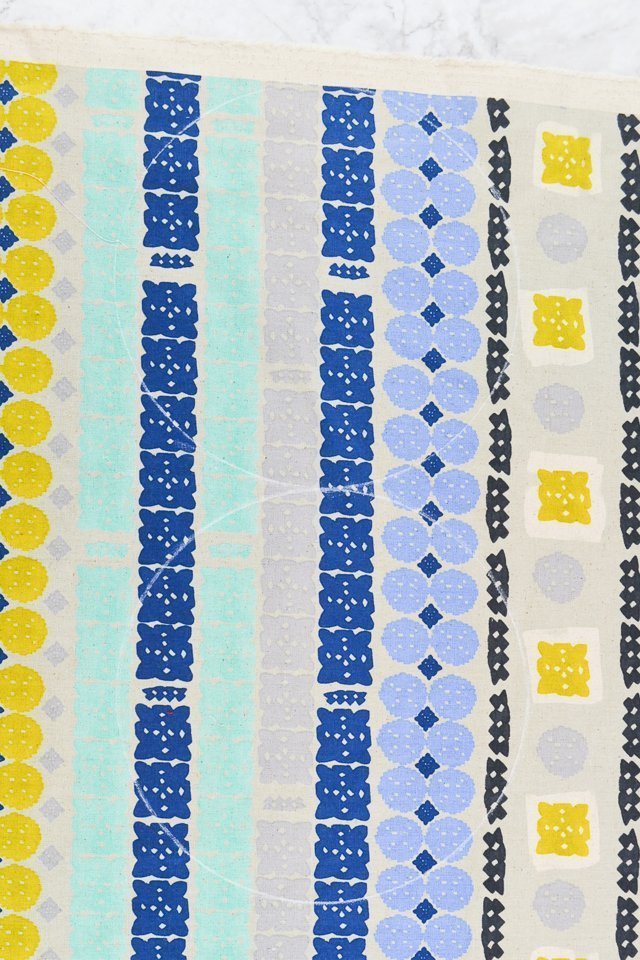 Cut out the two circles.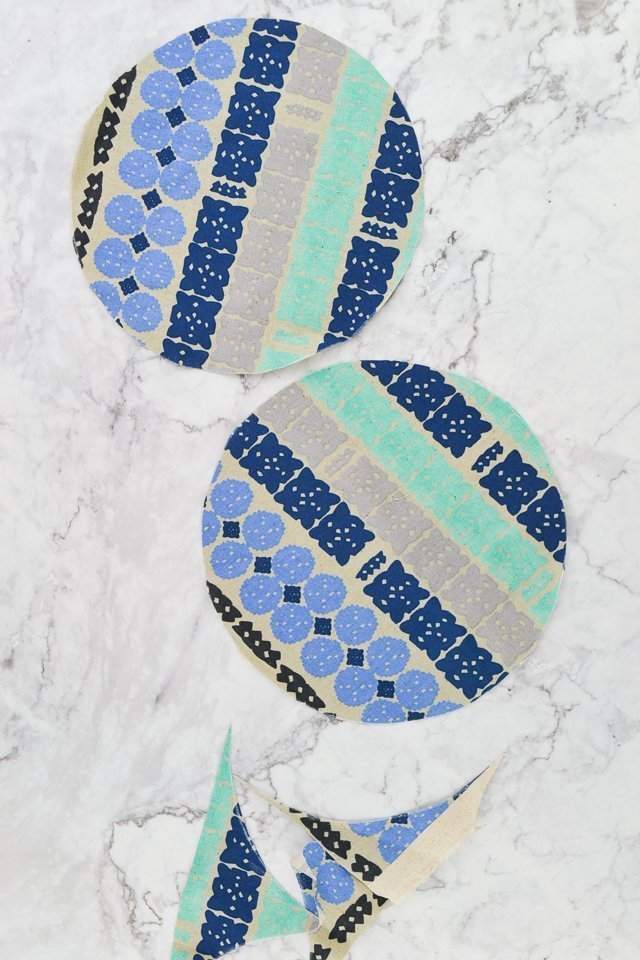 Cut out two circles from batting.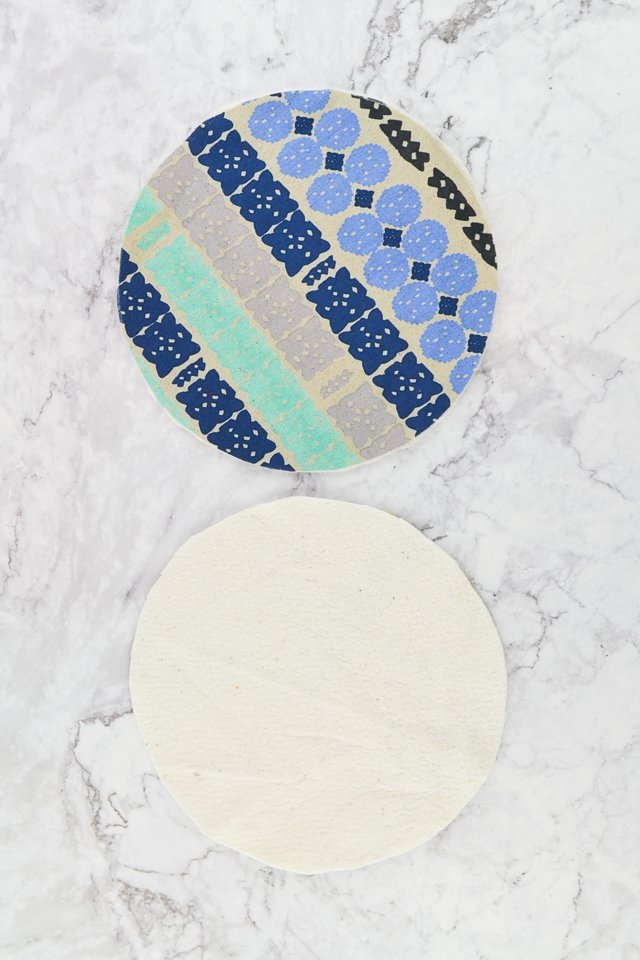 Layer the fabric right sides together with both pieces of batting on one side. Pin them all together.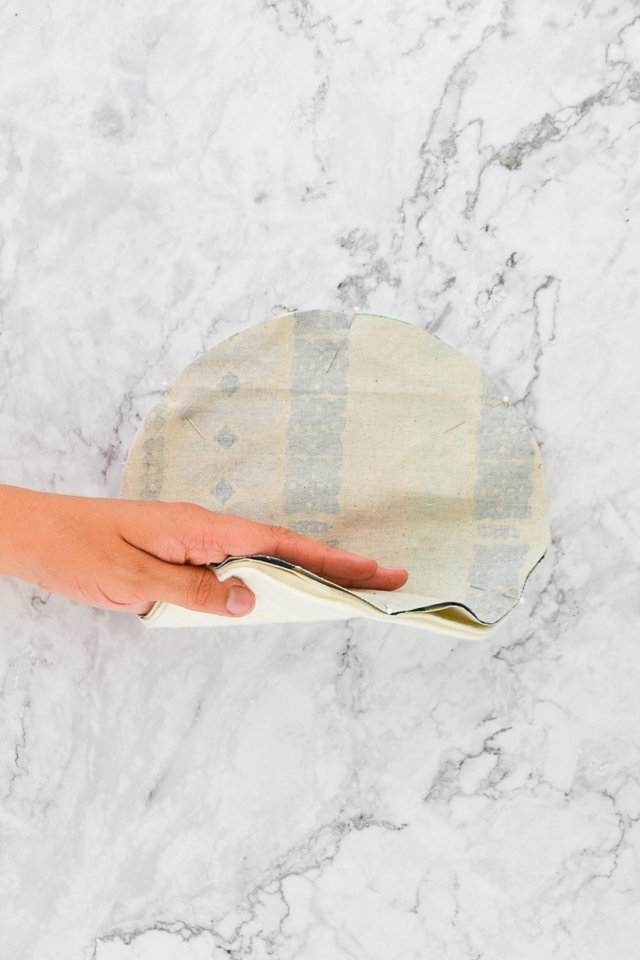 Sew around the edge of the circle with a straight stitch at 1/4 inch seam allowance. Leave a 3 inch hole for turning.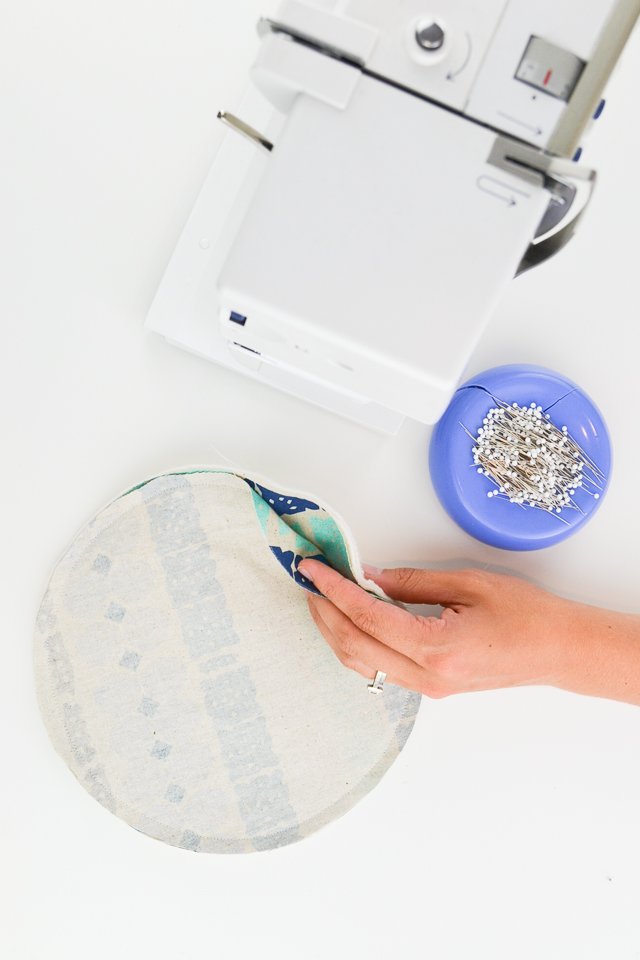 Trim the batting seam allowance down to 1/8 inch seam allowance. Notch the fabric seam allowance with pinking shears.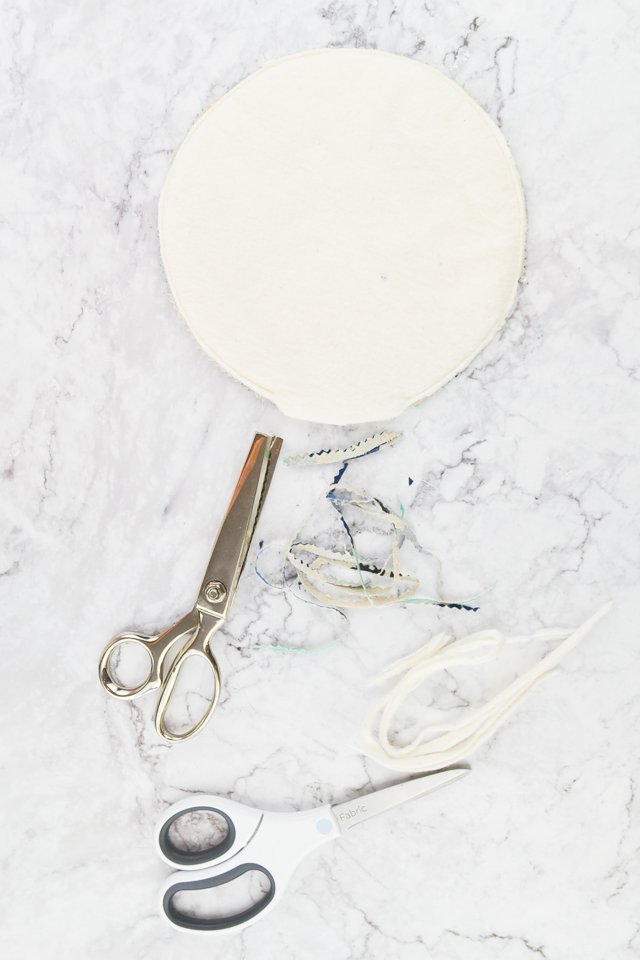 If you are creating a mouse pad in a different shape then clip in inner points or curves and notch the outer points or curves.
Turn the mouse pad right side out. Fold the seam allowance of the hole inside and pin the hole closed.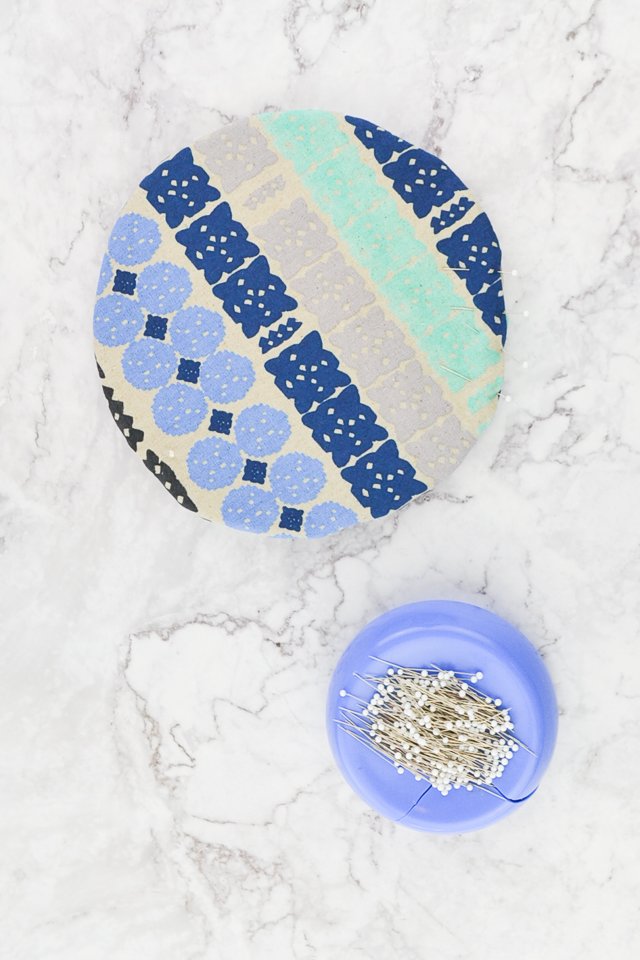 Edgestitch the hole closed and keep edgestitching all the way around the circle to finish the edges nicely.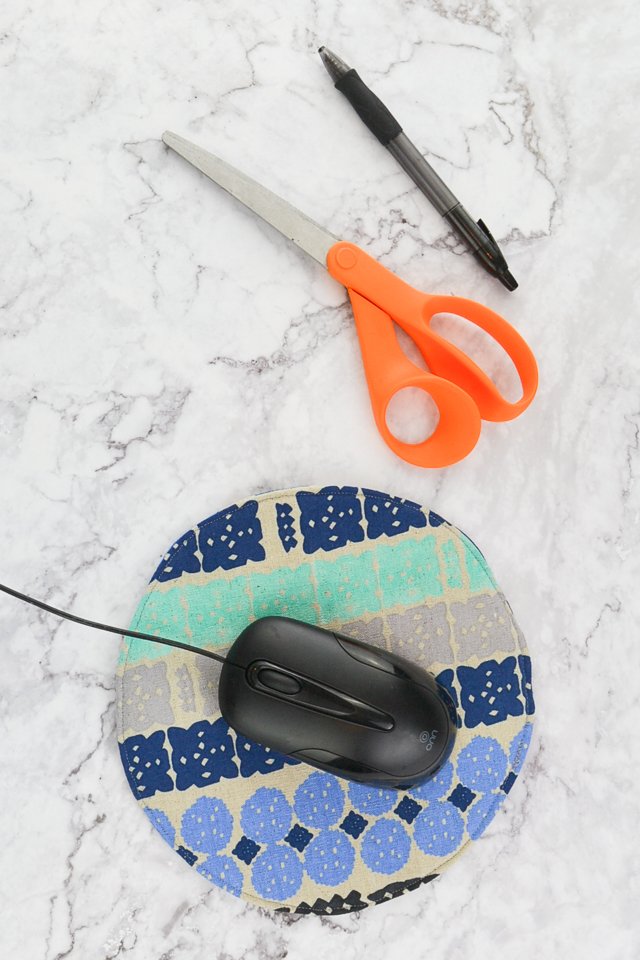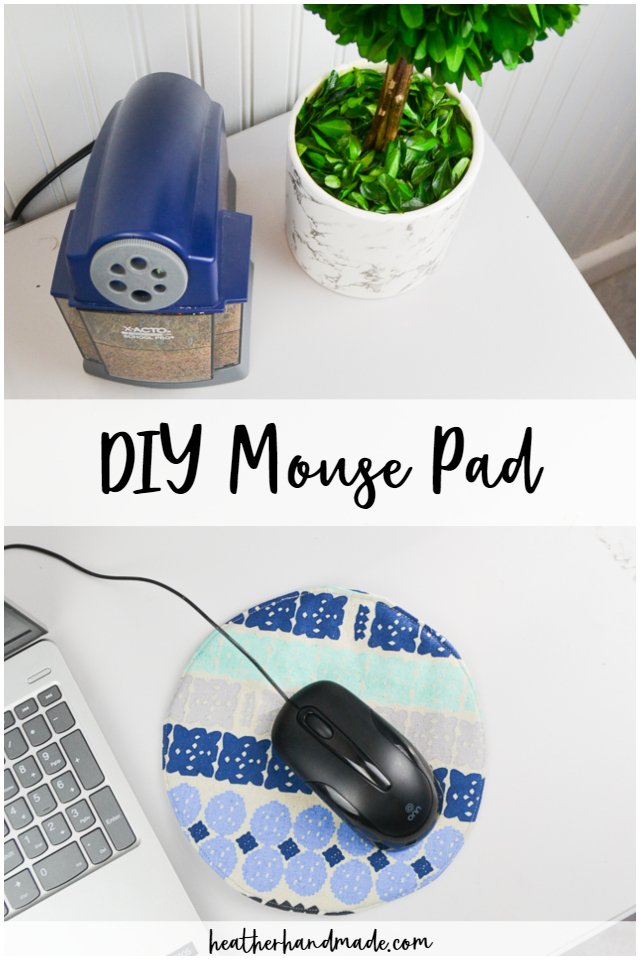 If you make something using this sewing project, I'd love to see! Please share it on social media with the hashtag #heatherhandmade and tag me!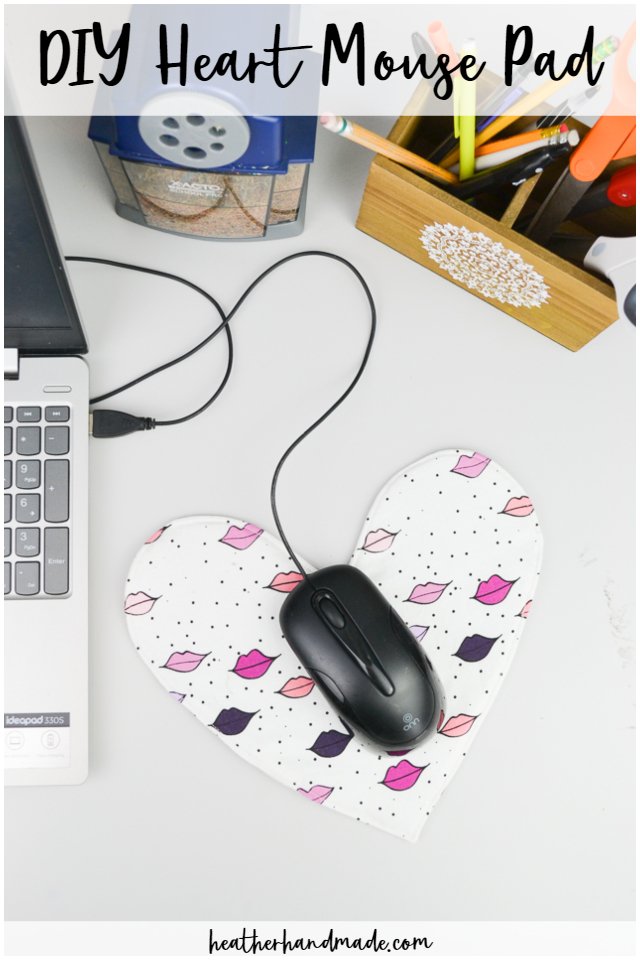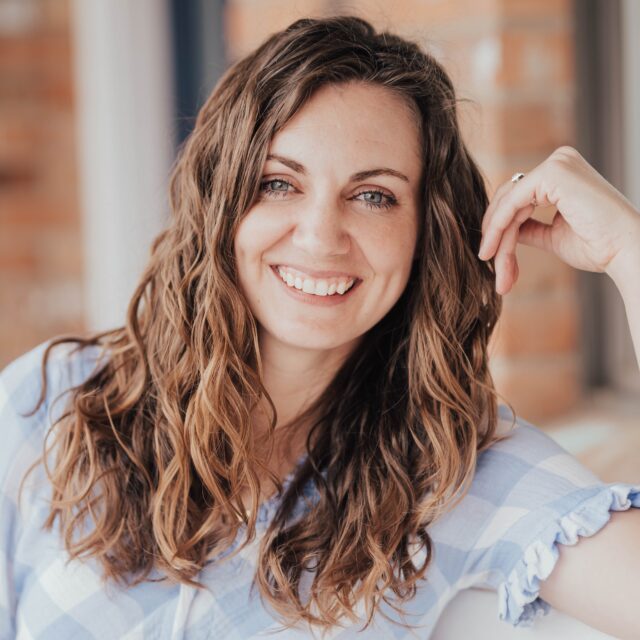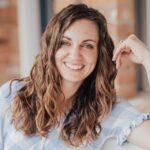 I believe small sewing moments can create great joy. Find your own "right" way to sew. -Heather