Learn how to make a DIY flannel blanket that is a perfect throw blanket. This beginner sewing projects is a quick sew and makes a great gift!
Flannel is such a great fabric to work with since it's easy to find, it's an easy beginner fabric, and it's really warm in the winter! You can choose a plaid fabric, a solid fabric, or a bold print.
This DIY flannel blanket is the easiest throw blanket to make since it's all straight lines. It's so fun to make something to decorate your home, and then snuggle under the perfect blanket.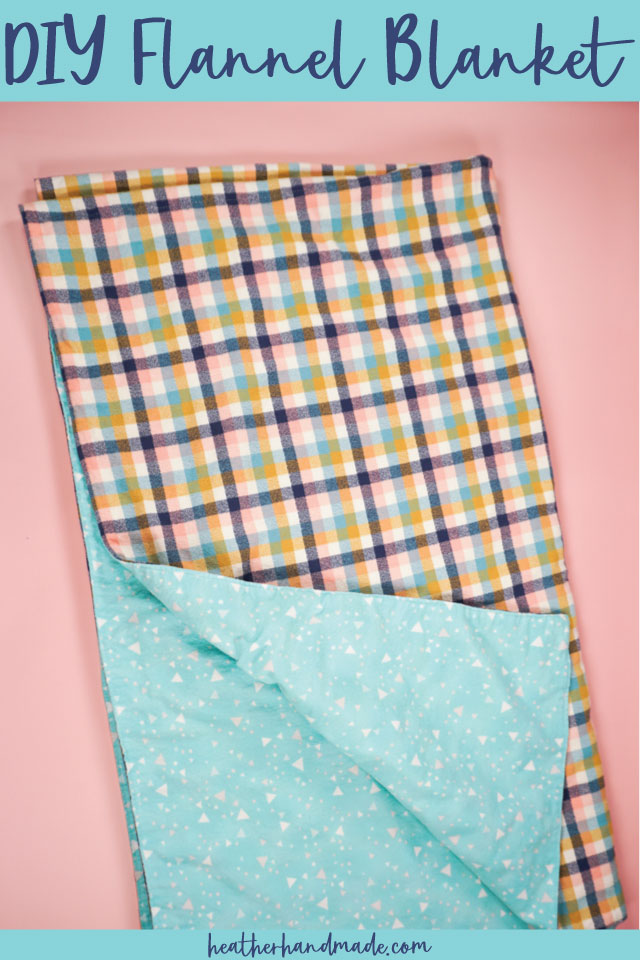 When I saw this plaid flannel fabric, I just couldn't get it out of my head. I loved all the bright and happy colors, and I knew it would make the best throw blanket for my front room.
My kids and I are already fighting over who gets to use it whenever we are sitting on the couch. We love snuggling in it when we watch a movie.
You can choose to use two different fabrics for a double sided look or choose to use the same fabric for a simpler look.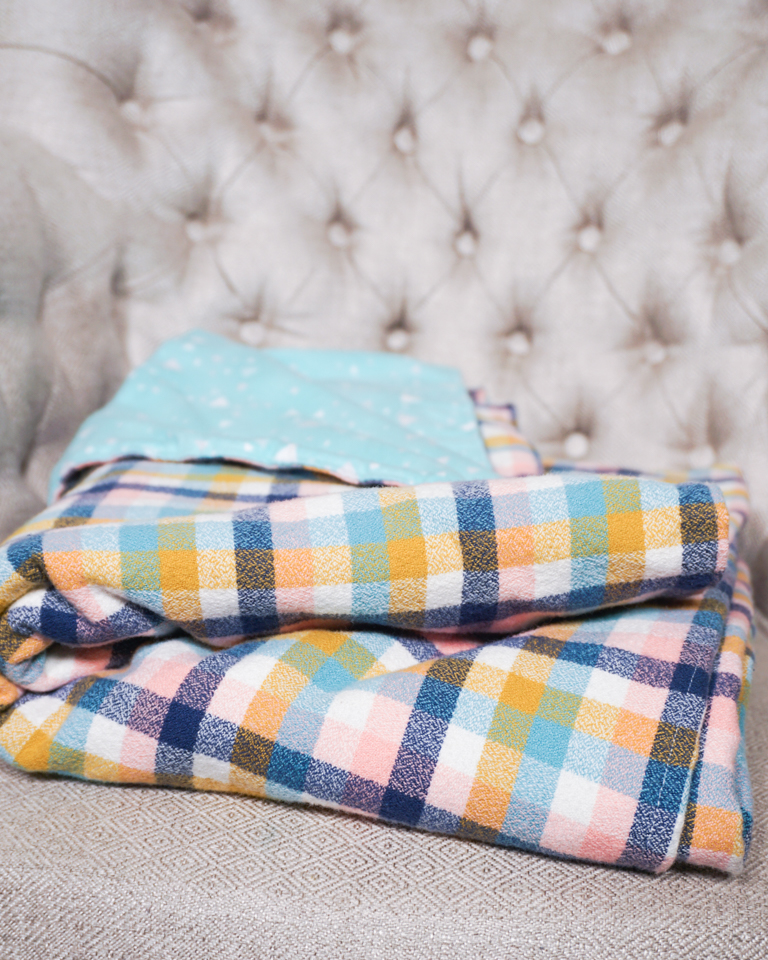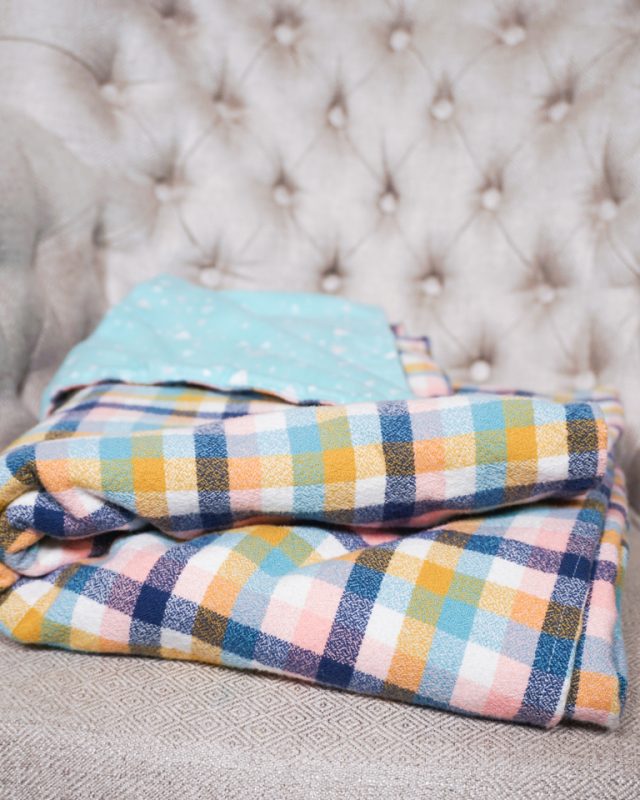 Do you love to sew? Try some of these fun sewing projects:
DIY Flannel Blanket
supplies
2 yards of flannel fabric for the front
2 yards of flannel fabric for the back
Do not wash your fabric before cutting and sewing.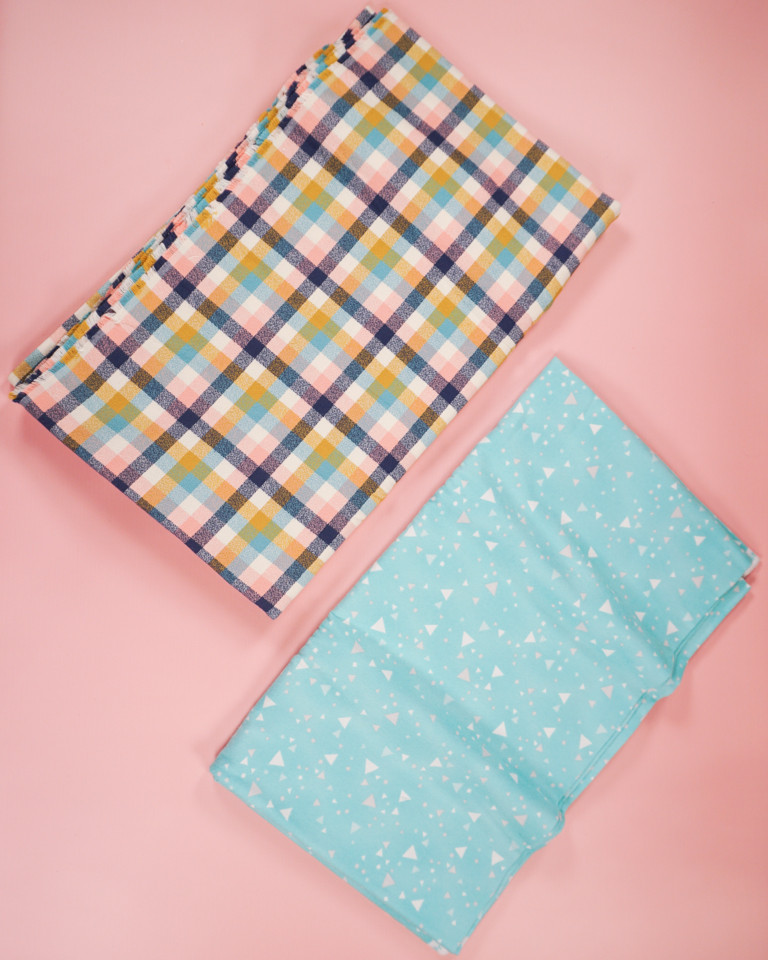 If you have a printed flannel fabric, then cut off the white selvedge edge from both sides.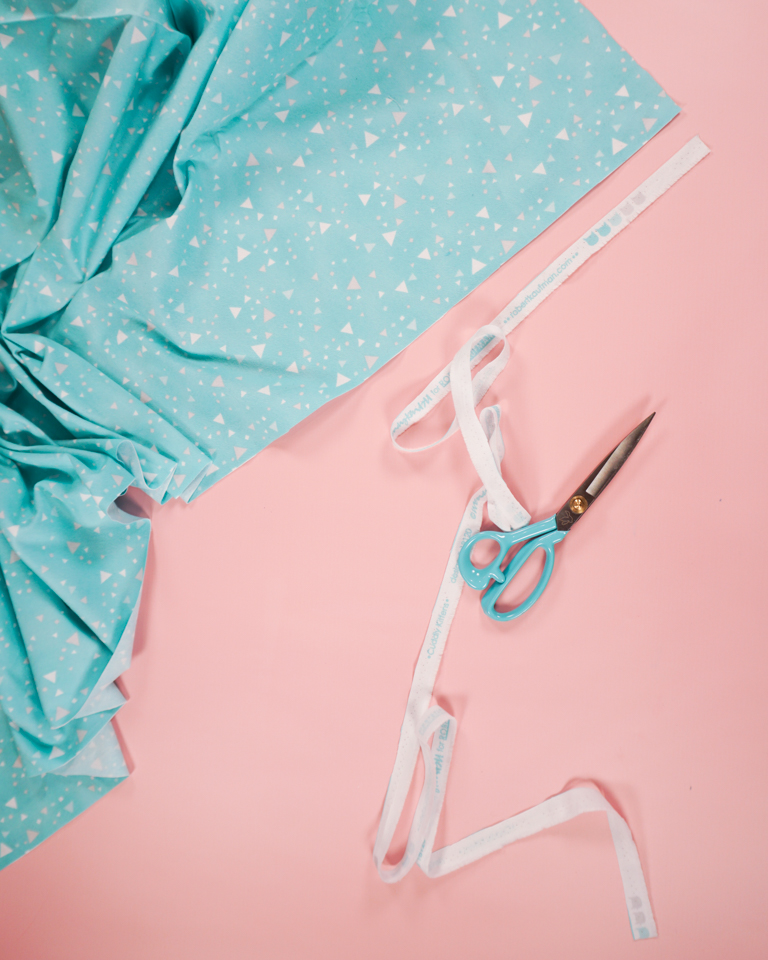 If you have a woven flannel fabric, then cut off the selvedge edge from both sides.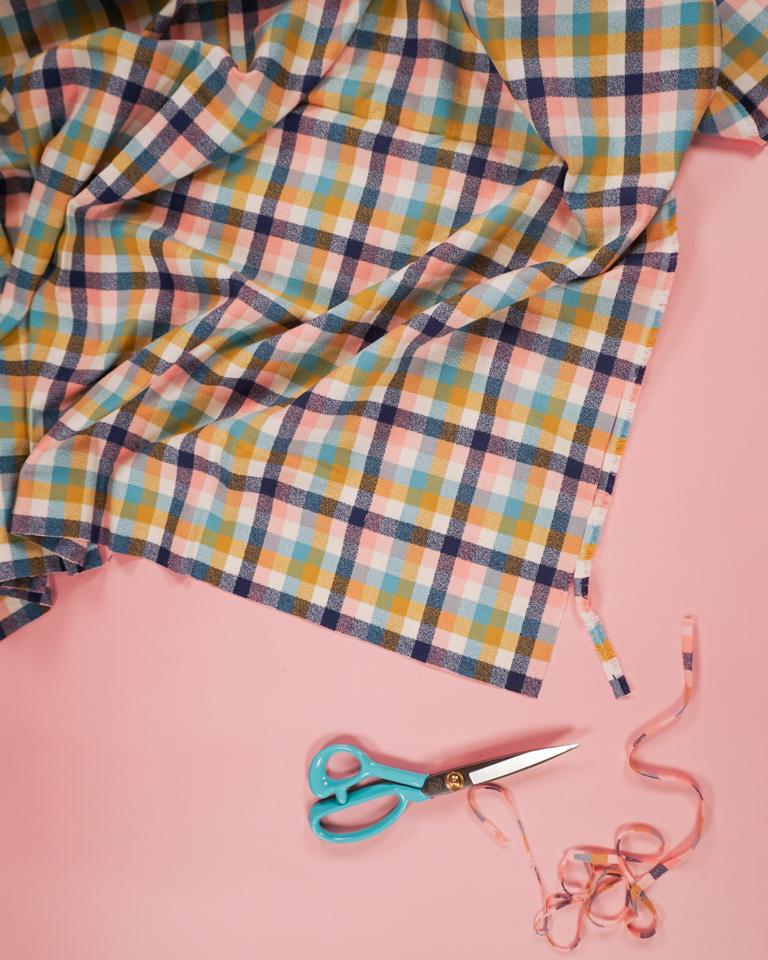 Lay your fabrics down right sides together. Match up one long side and one short side to check if the other sides match up.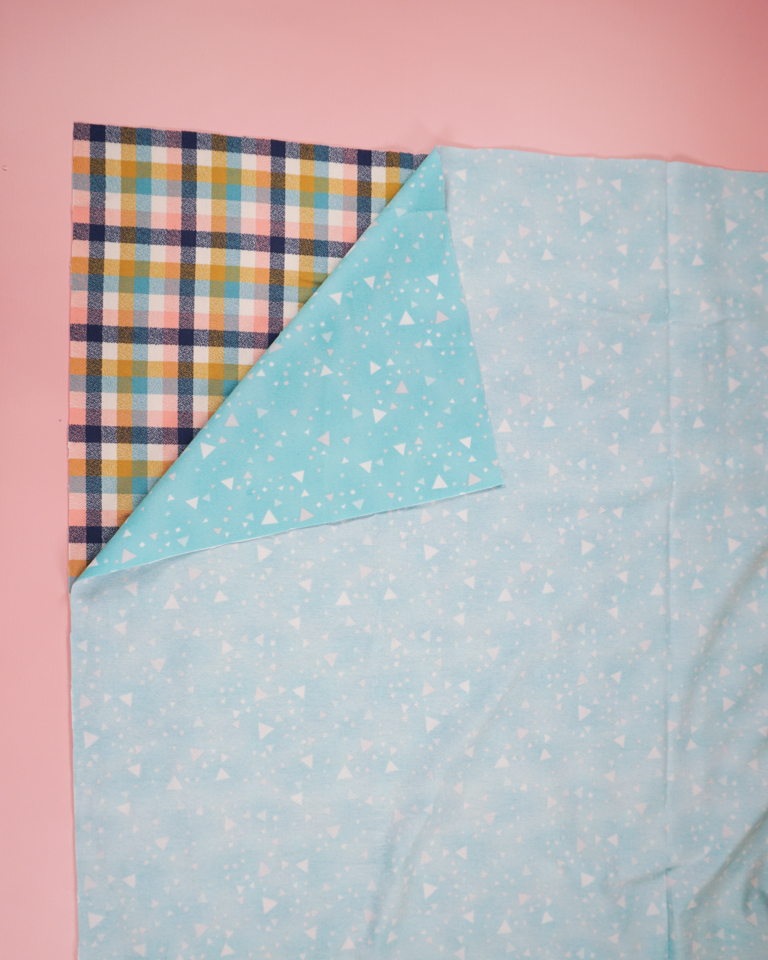 Pin the one long side and the one short side together.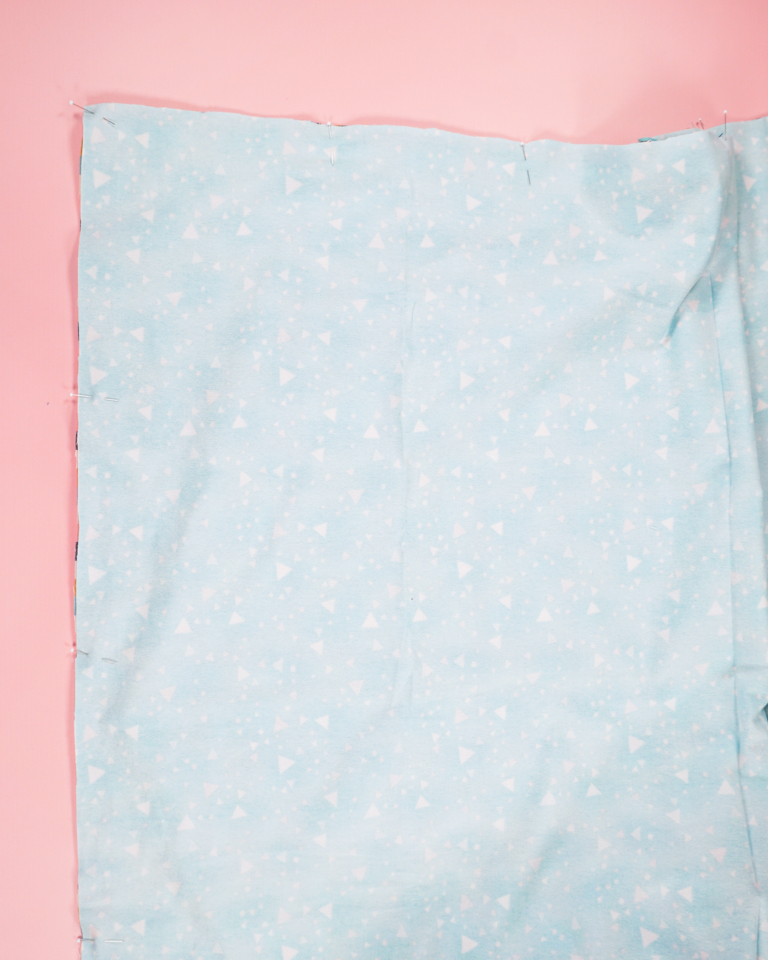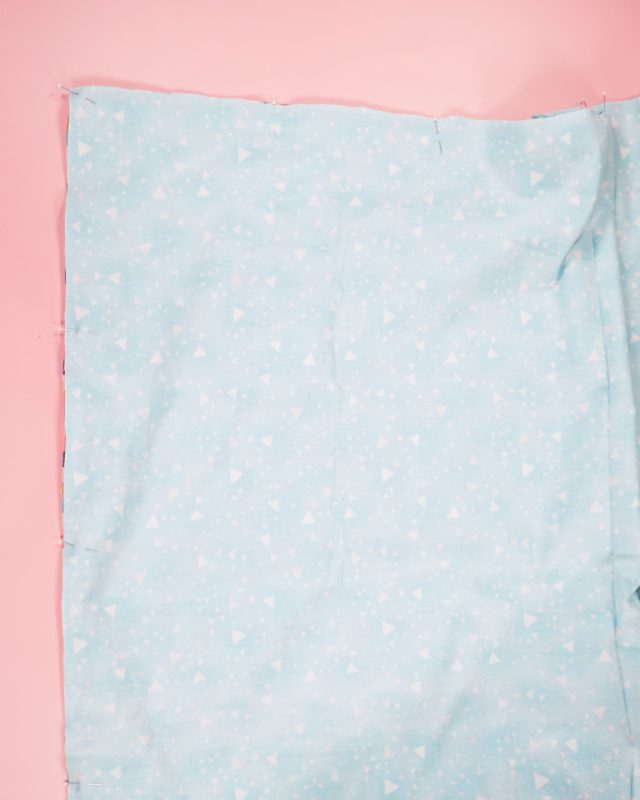 If one rectangle is wider or longer than the other than trim it to be the same size.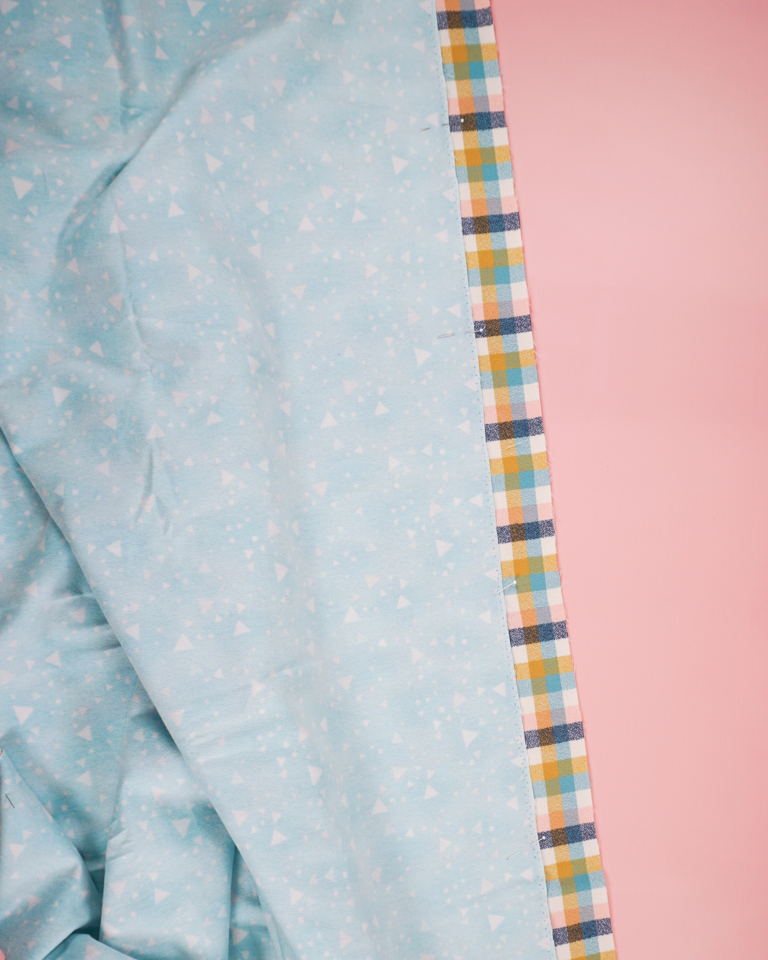 Sew around the rectangle with a 1/2 inch seam allowance. Pivot at the corners. Leave a 6 inch hole and backstitch at both sides.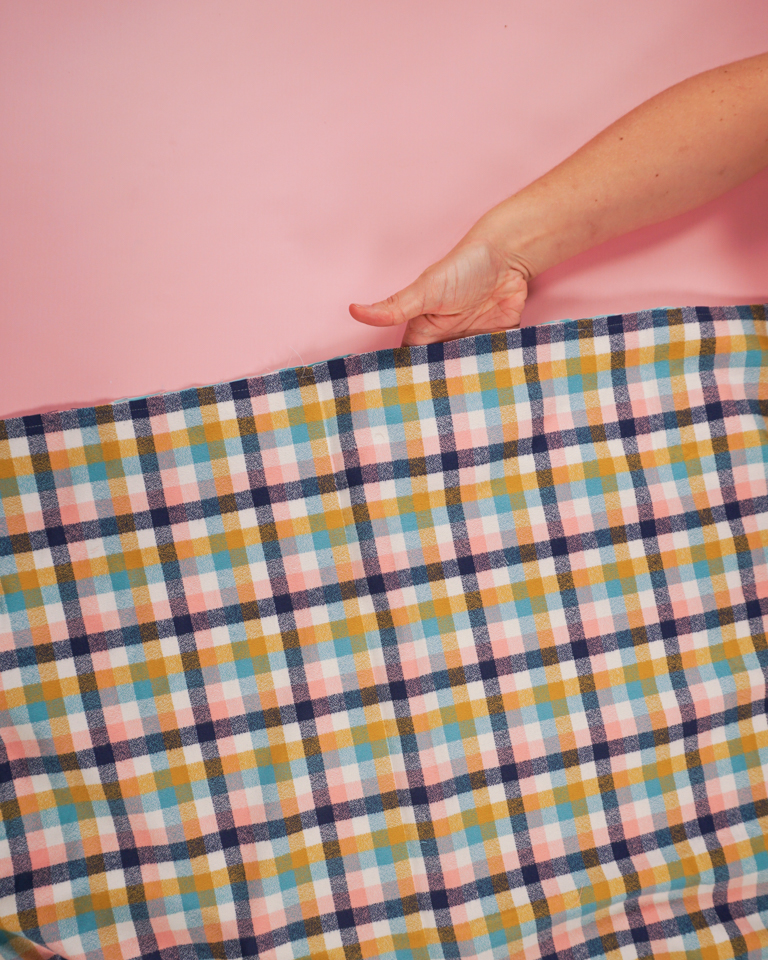 Trim the seam allowance at the corners to reduce the bulk.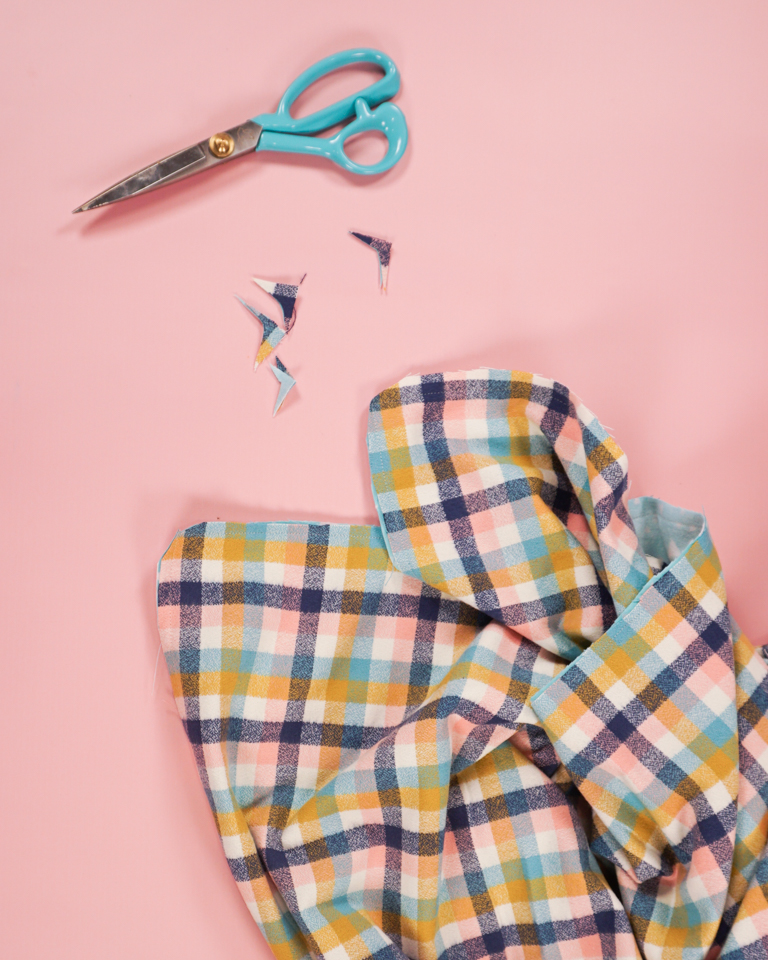 Turn the blanket right side out and poke out the corners.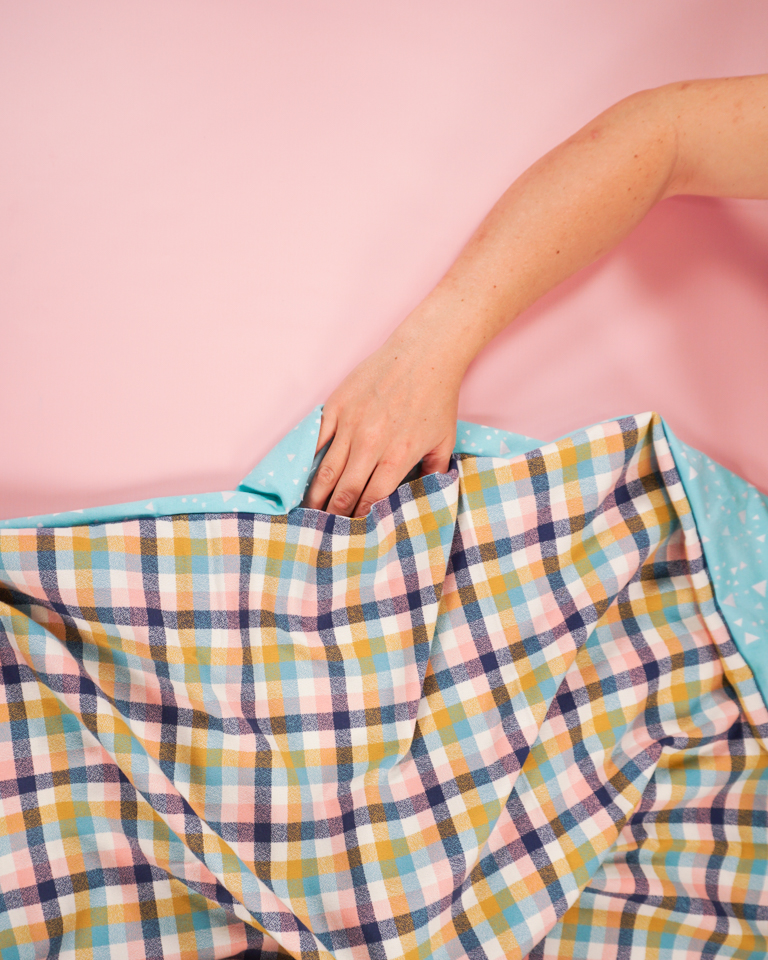 Press all the edges flat. Edgestitch around all the edges and close the hole.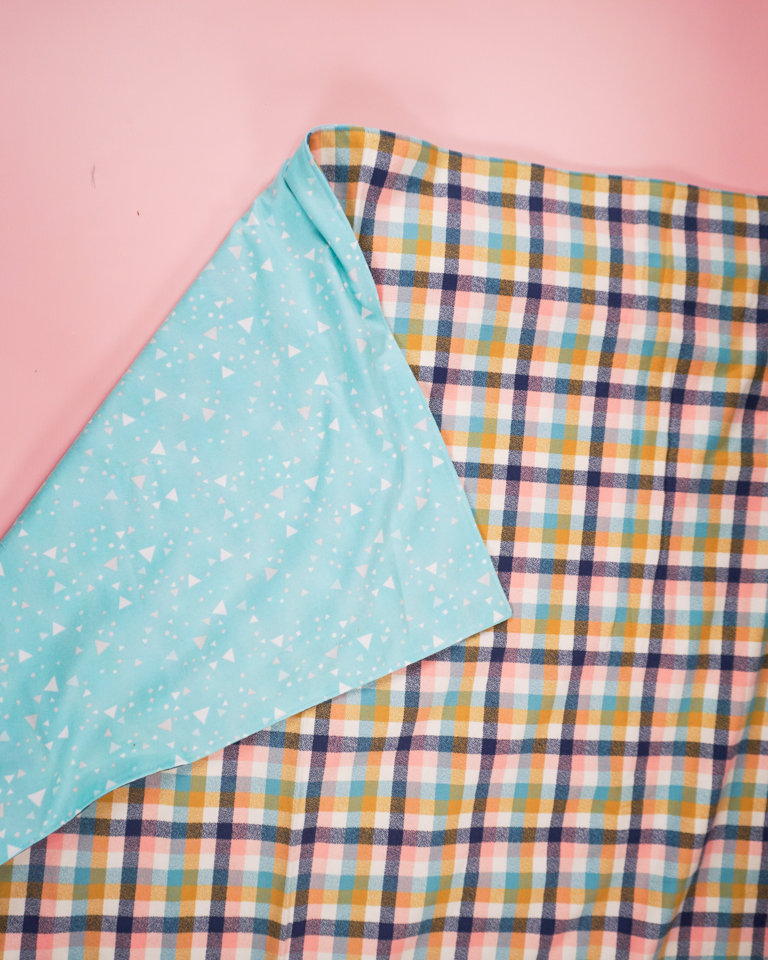 Find the center horizontally and vertically and mark. Pin the two layers together along the center.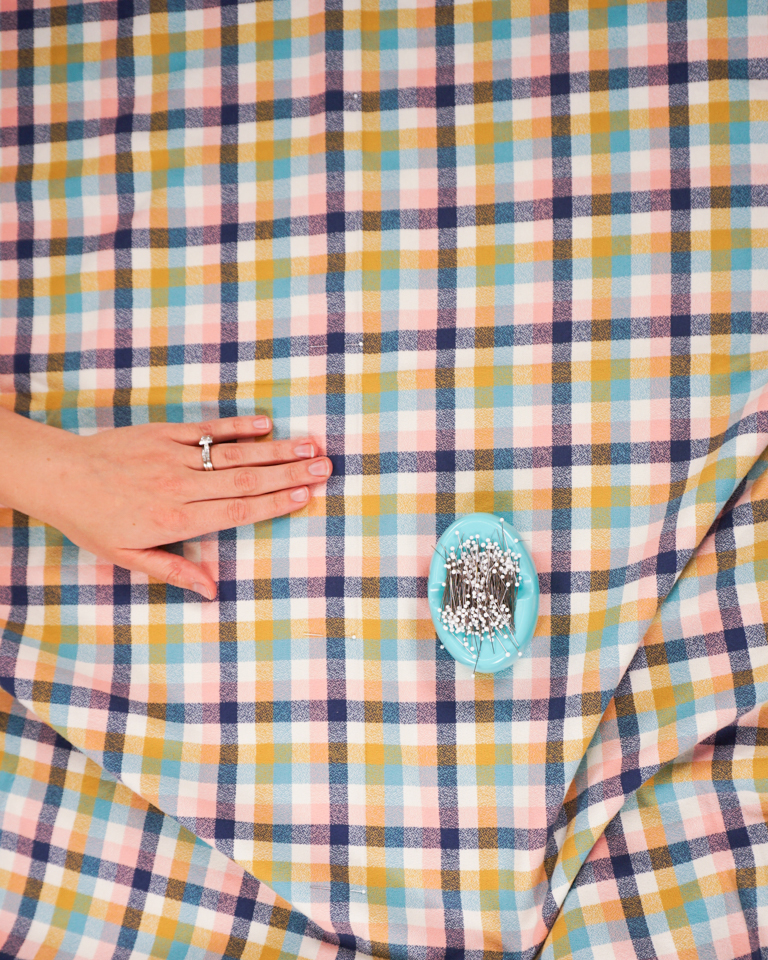 Sew a straight line along the center vertically and horizontally to keep the layers from separating.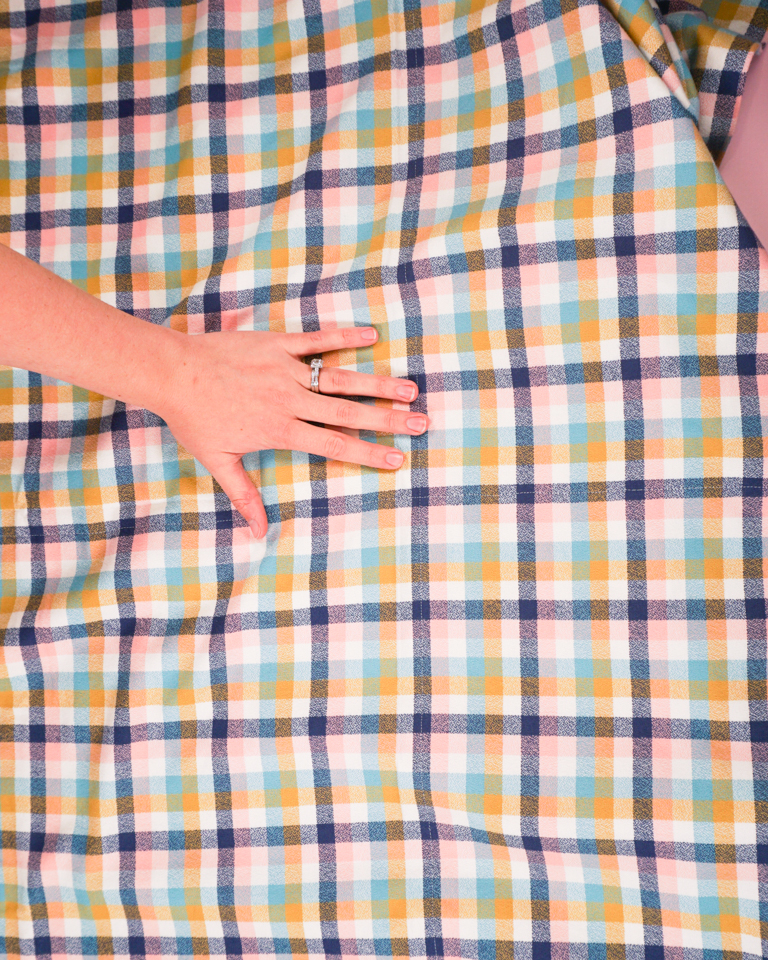 Wash the flannel blanket in hot water and dry in a hot dryer. It'll make all the fabric get soft and crinkly and perfect.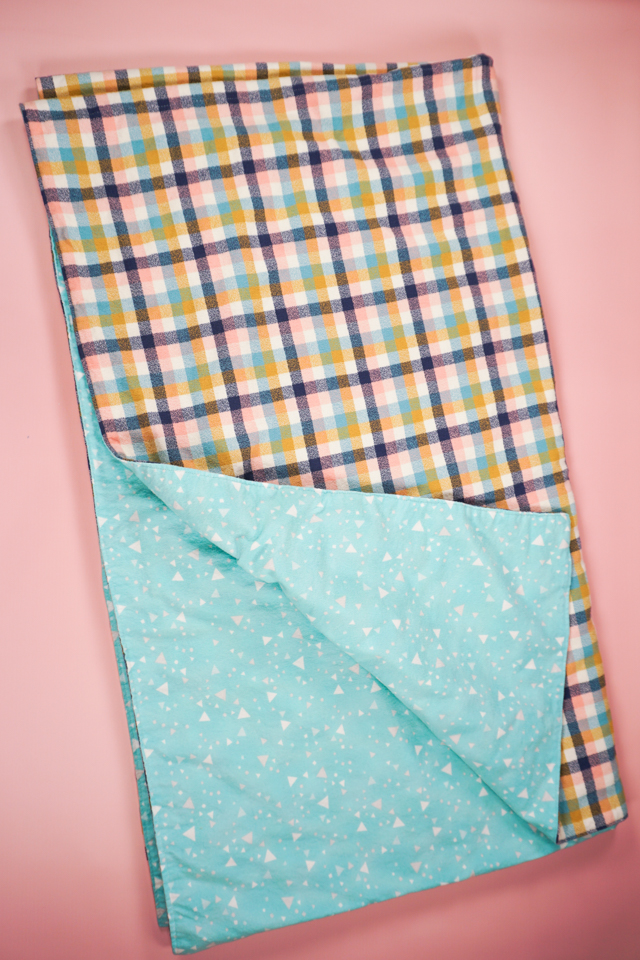 If you make something using this pattern, I'd love to see! Please share it on social media with the hashtag #heatherhandmade and tag me!