DIY Face Mask with a Holder
This post may contain affiliate links
Learn how to make a DIY face mask with a holder so that the face mask can hang around your neck when you're not wearing it. Never lose your mask again!
The state I live in is requiring all children to wear face masks to be able to go to school this year. I can just imagine a kid taking their mask off for lunch or to get a drink, and then losing it or throwing it away with their lunch.
I already have a bunch of reusable masks for my kids, but I wanted a quick way to add a holder, landyard, or necklace to the back. When the the mask is taken off, it can just hang on the neck so that it won't be lost.
You can add this holder to any face mask, and there's NO sewing involved!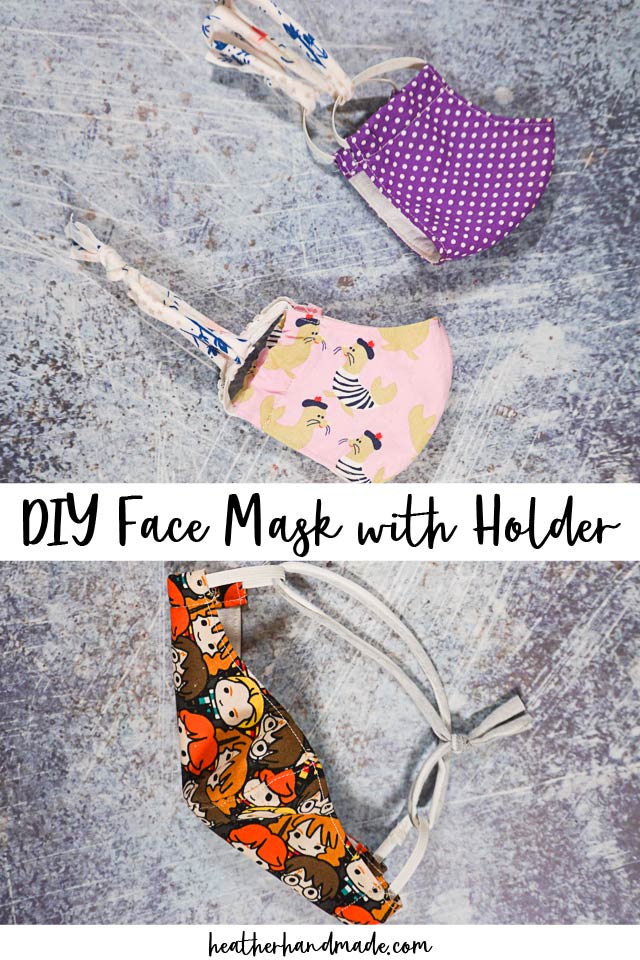 Once you put this neck holder onto the mask, the mask ear loops can't just be slid over the ears. The mask will have to be slid over the head every time, and then the ear loops can be put on the ears.
Do you want helping sewing face masks? Here are some articles that can help: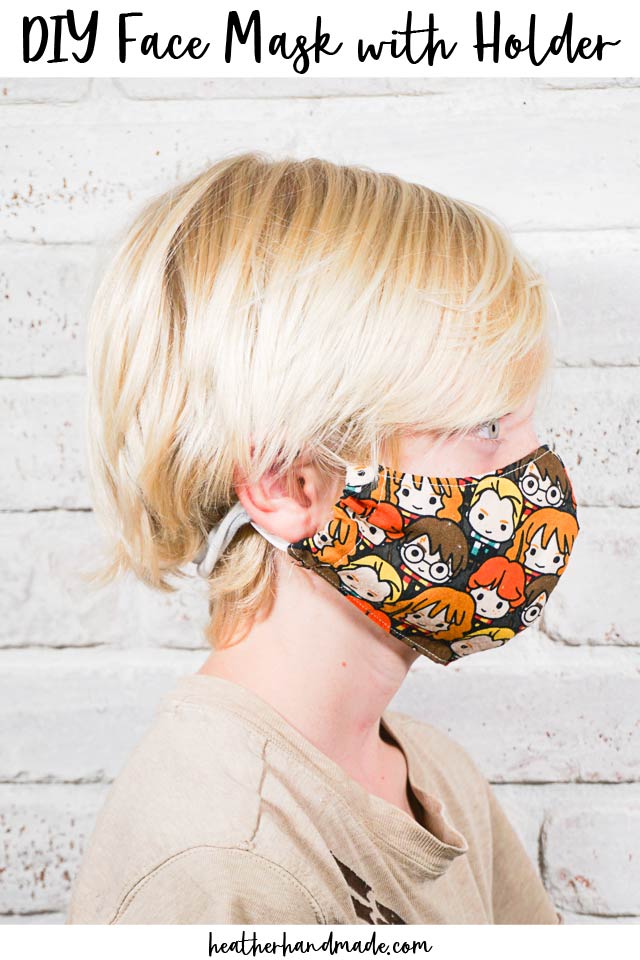 DIY Face Mask with a Holder
supplies
Fabric face mask with ear loops (homemade or purchased)
Cotton spandex fabric or a t-shirt
Rotary cutter and cutting mat
These are some of the fitted DIY face masks that I have made for my kids that have ear loops.
Cut a piece of cotton spandex fabric or a t-shirt into 1 inch by 18 inch. The 18 inch width should go with the stretch.
Cut a strip of fabric for each mask.
Pull on the strip so that the knit fabric rolls up.
Slide the strip of fabric through both ear loops.
Tie the two ends into a tight knot.
Do this to all your masks. The mask will now have to be put on by being slid over the head. I had to show my kids how it worked.
If you make something using this sewing project, I'd love to see! Please share it on social media with the hashtag #heatherhandmade and tag me!