DIY Chenille Heart Tee
This post may contain affiliate links
Make a DIY Chenille heart tee perfect for Valentine's day! The heart t-shirt doesn't scream Valentine, so it can be worn all year long!
My youngest daughter had a t-shirt that had stains on the front so I quickly covered it up with a pretty Chenille heart. She can wear the heart t-shirt for Valentine's day and for the rest of the year!
Chenille is such a pretty texture, and I love when there are other colors peaking through. I've seen a lot of chenille tutorials for quilts and pillows, but I wanted to try it on a t-shirt to see what it would look like.
I love sewing holiday inspired t-shirts for my kids, but I it's really great when it's just a subtle nod to the holiday. That way the t-shirt can be worn all year long!
I love to sew for Valentine's day, and I've made several Valentine's t-shirt tutorials over the years for my kids:
DIY Chenille Heart T-Shirt
Supplies
Plain t-shirt
Scraps of pink and red quilting cotton fabric
Start by fusing a large square of fusible adhesive to the white fabric.
Draw a heart on the paper backing.
Cut out the shape of the heart. I found folding it in half was the best way to get a symmetrical heart.
Peel the paper backing off and place the heart on the t-shirt.
Fuse the white fabric heart to the t-shirt where you placed it.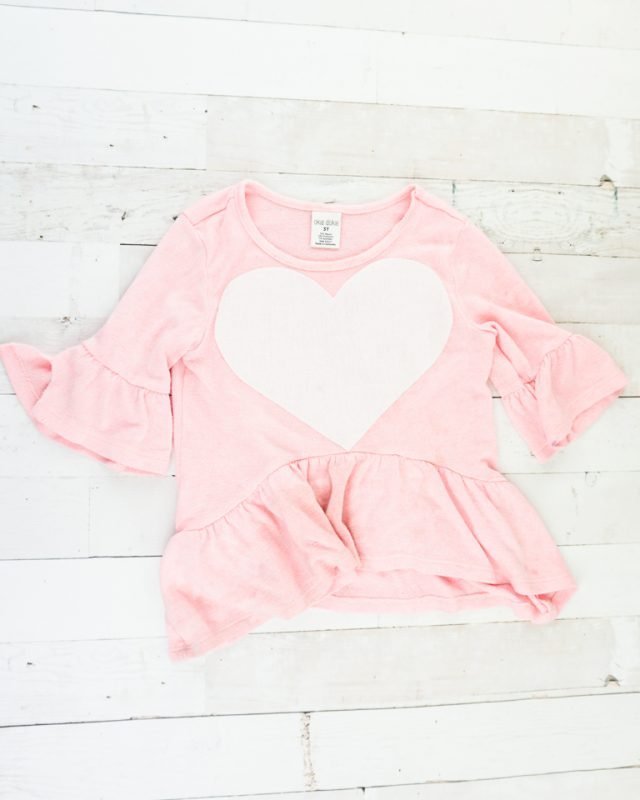 Sew a zigzag stitch around the edge of the heart. Don't worry about it being perfect since it won't show.
Use the paper backing that you peeled off to cut out three quilting cotton hearts in reds and pinks.
Layer the hearts with the darkest color on the bottom and the lightest color on the top.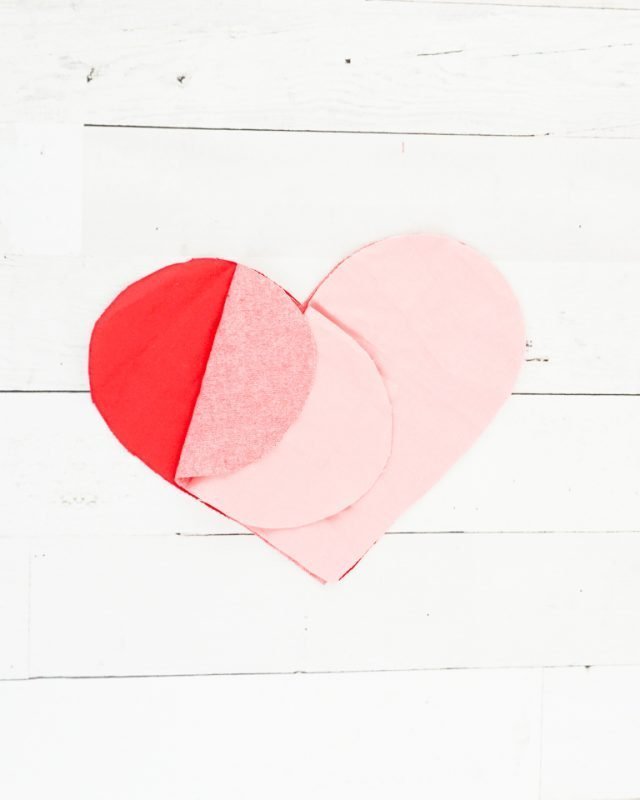 Pin the hearts onto the white heart doing your best to match them all up perfectly.
Start in the center and sew a straight vertical line. Then sew a line 1/2 inch away to one side. Then another line 1/2 inch away. Sew vertical lines all the way across the heart starting in the center and going out towards the sides.
Take a seam ripper or scissors and cut the pink and red fabrics in between in stitching line. I found the seam ripper faster, but the scissor cuts looked better.
Do not cut the white heart.
At first you won't really see the other fabrics peaking through. Wash and dry the t-shirt to make all the heart pieces fray for the perfect chenille look.
If you make a DIY Chenille Heart Tee using this tutorial, I'd love to see! Please share it on social media with the hashtag #heatherhandmade and tag me!