Brother GX37 Sewing Machine Review
This post may contain affiliate links
Today I unboxed a brand new Brother GX37 sewing machine to review. I threaded it and tested the straight stitch on a scrap of fabric.
My daughter got a sewing machine last year for Christmas, and now my two other children are always asking to use my sewing machine. We have two machines, but we have four people that are wanting to sew.
I did a little bit of research on inexpensive beginner sewing machines, and then I looked for sales and deals. I decided on the Brother GX37 sewing machine*, and I'll do an in depth review so you can learn all about it!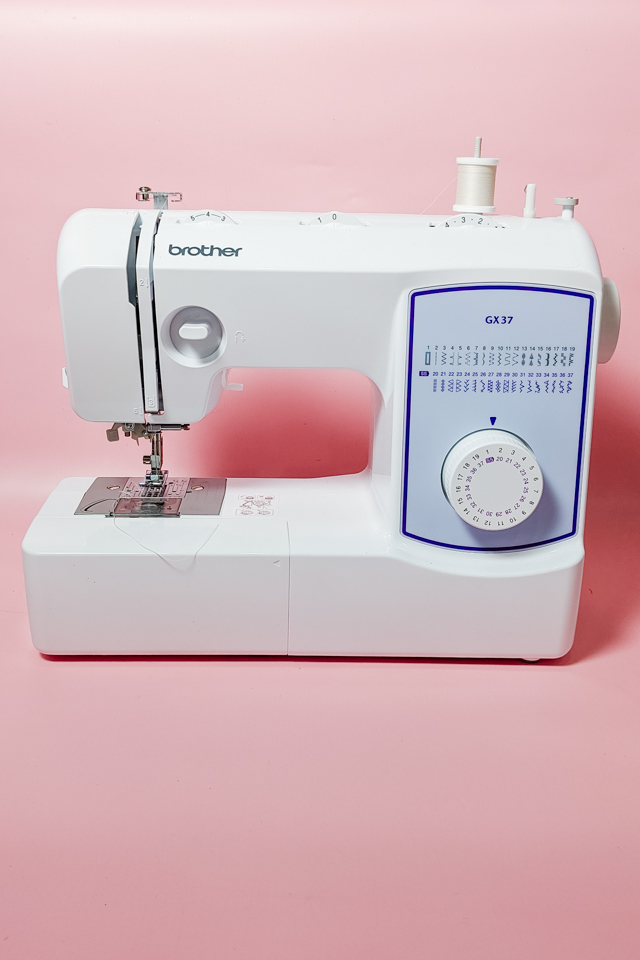 Are you a beginner sewist? These articles might help: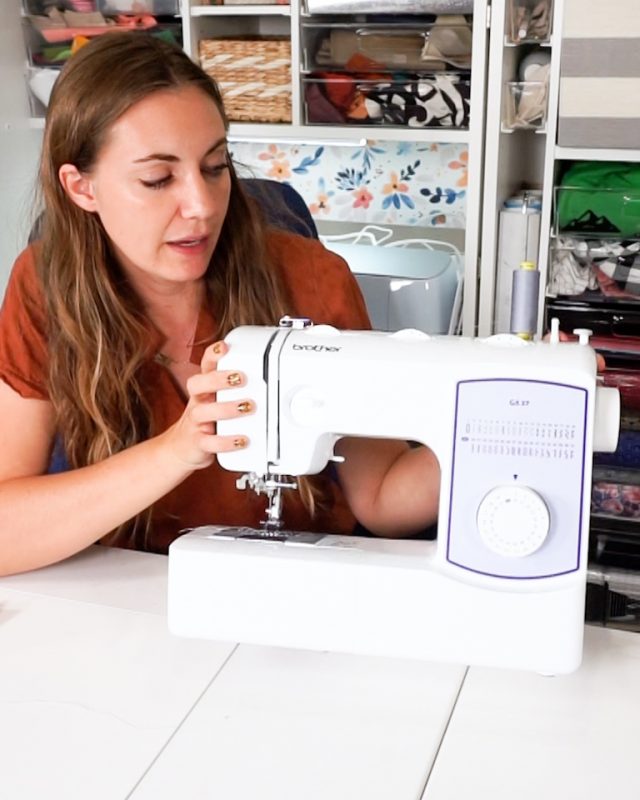 Brother GX37 Sewing Machine Review
The Brother GX37 sewing machine* is a great machine that comes in one color, and it has a lot of accessories. It's a beginner sewing machine that can do a lot, but it's a step up from a kids sewing machine.
This machine is a domestic sewing machine with a thread on top in the needle and a thread on the bottom with a bobbin. It also has an extra detachable thread spool so that you can use two threads on top for a twin needle. There is also a place to wind a bobbin on the top of the sewing machine.
The machine came with the tension set at 4 which is the tension I've seen every machine set at. I know that inexpensive machines often have problems with the tension, and I was happily impressed that this machine has fantastic tension.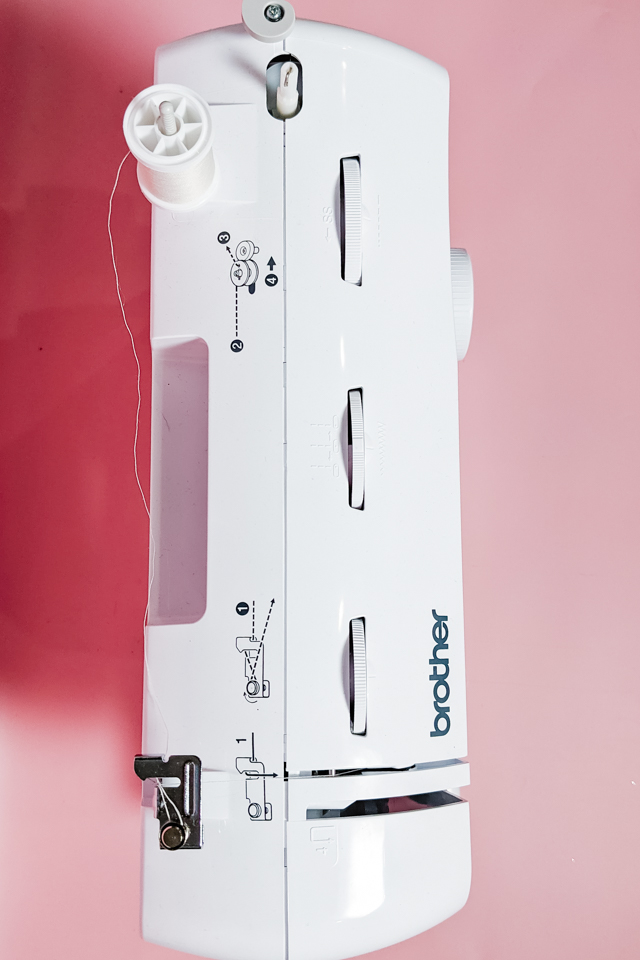 The sewing machine came with a little storage section in front of the arm to hold all six of the sewing machine feet and needles. It can also be taken off to create a thinner arm. Sometimes things fall off when I'm moving the machine around, so I might get a different storage option so that my kids don't lose any supplies.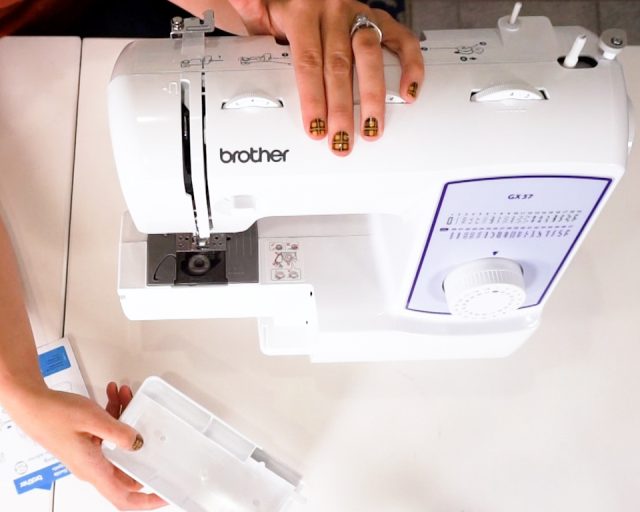 It's great that you can see the bobbin while you're sewing that you can keep track of how much thread is left.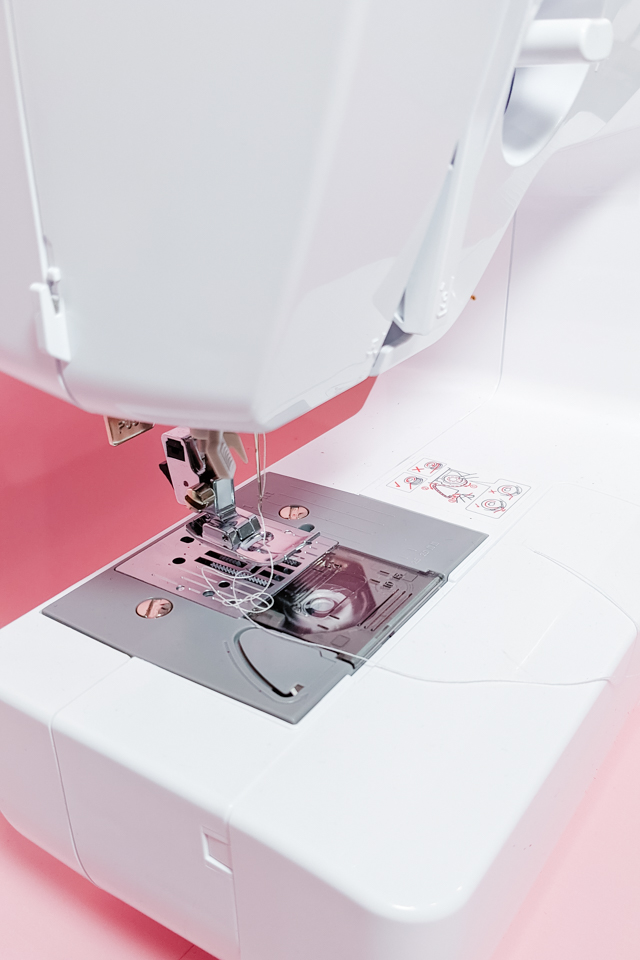 The machine has 37 stitch capabilities plus 5 different straight stitches and 5 different zigzag stitches. The stitches can be chosen by changing the dial.. There's also a backstitch button that can be pushed to turn it on or off.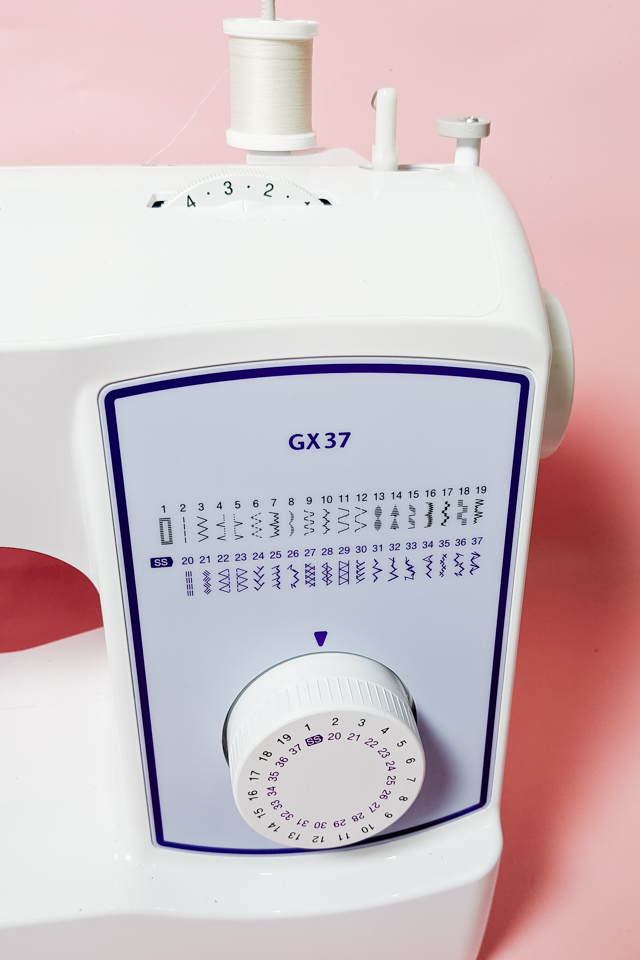 The one thing that I love about this machine is that it has a thread cutter for both the bobbin thread and the needle thread. I think that's such a valuable skill to learn when kids are beginning to sew.
There's a tiny manual that has all the steps for threading the machine and winding a bobbin, and there's a big manual and DVD with information all about the machine. I love that there's little numbers and instructions right on the machine to make learning to thread the sewing machine easier.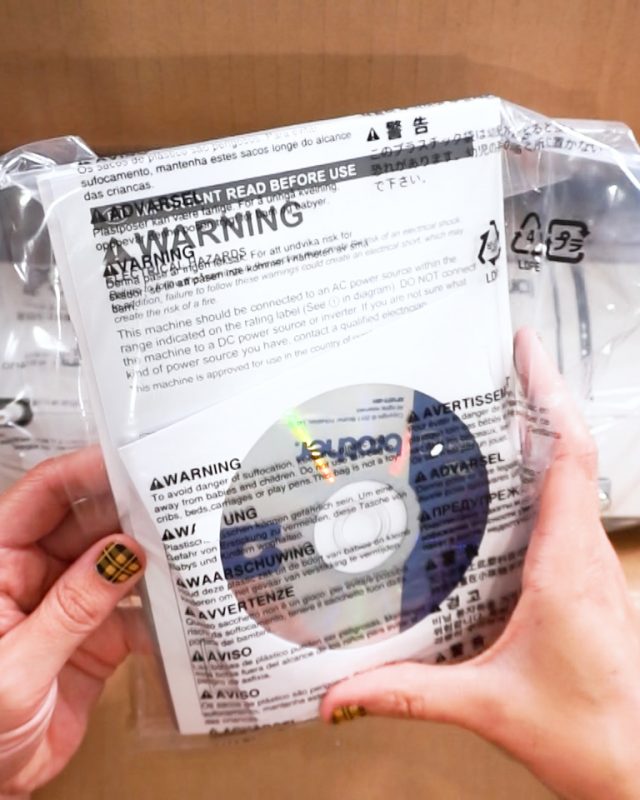 If you get the Brother GX37 sewing machine*, I'd love to see! Please share it on social media with the hashtag #heatherhandmade and tag me!