This post may contain affiliate links indicated with a *. Read the full disclosure here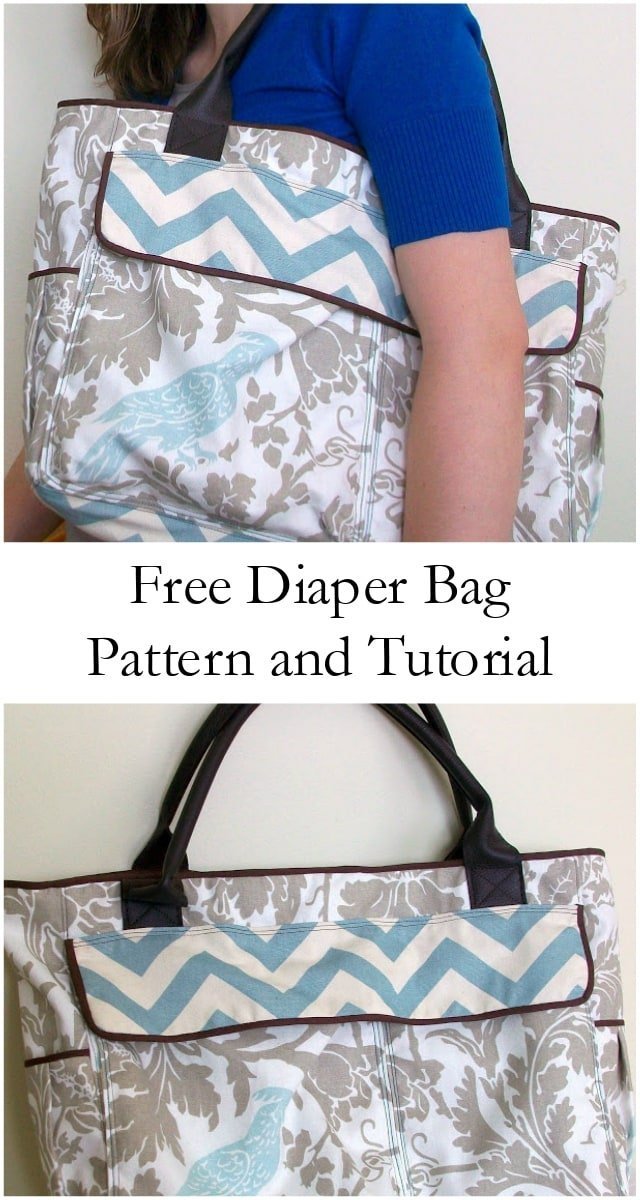 When I started looking for baby stuff, I didn't like the choices of diaper bags. I didn't really like anything the stores offered; and, knowing myself, I knew I would hate carrying a bag around that I hadn't fallen in love with. I'm not a snob or anything, I just knew a pretty bag would make me happy when I needed a little lift. I did like the
Petunia Pickle Bottom
line, but I couldn't justify paying that much. Feeling a little discouraged about not liking anything, one day at church I saw a girl carrying an adorable diaper bag. I stared at it as long as I dared and memorized as much as I could. When I looked it up later online, I found it was a Fossil bag that wasn't being made anymore.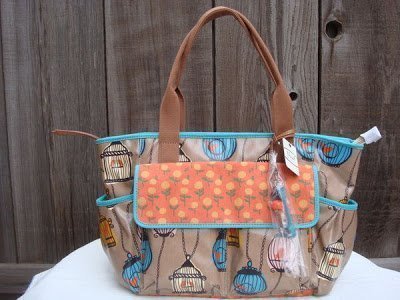 The only place I could find it was on eBay. It was a pretty expensive, but I knew I liked it. I put one bid down and went to bed. If I found I hadn't won in the morning, then it just wasn't meant to be. Well, guess what, I didn't win. After thinking it over, I realized I didn't love the colors. I only loved the birds and the turquoise, so I went on a hunt for the perfect fabric. I found two fabrics I loved on fabric.com, a bird fabric and chevron fabric that I used for this bookshelf, and quickly ordered them because one was almost out of stock. Then I copied the Fossil bag as much as I could from pictures and the given measurements, and this is what I came up with. I used a Premier Prints chevron* and a Premier Prints bird fabric*.
I love it. I'm worried that it's too big, and my husband is worried that it's too small. I guess we'll have to see! One side has two pockets with a flap.
The other has two pockets, and one has a zipper.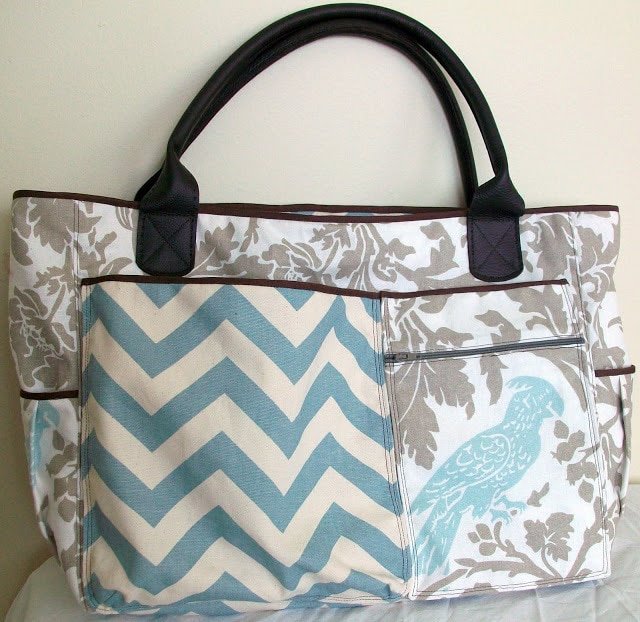 There are two pockets on each end. I got the
leather handles
* from Joann's because I think it'll be stronger then just fabric. Hopefully!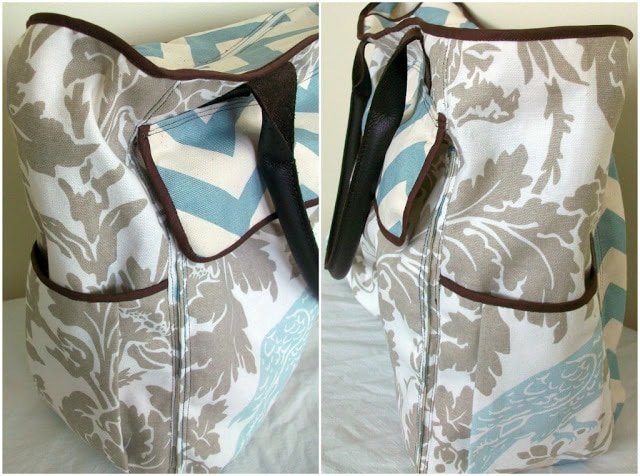 There's zipper closure on top.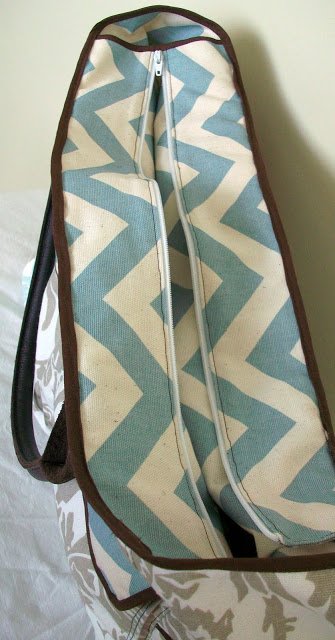 Inside there are lots and lots of pockets to hold things. There are pockets 7 inside and 7 pockets on the outside. Ha ha do you think I have enough pockets?
This bag turned out to be a lot more work then I realized because I had to line each pocket, sew lots of topstitching, and work with bias binding (which I'm not so scared of anymore after working with it a lot.).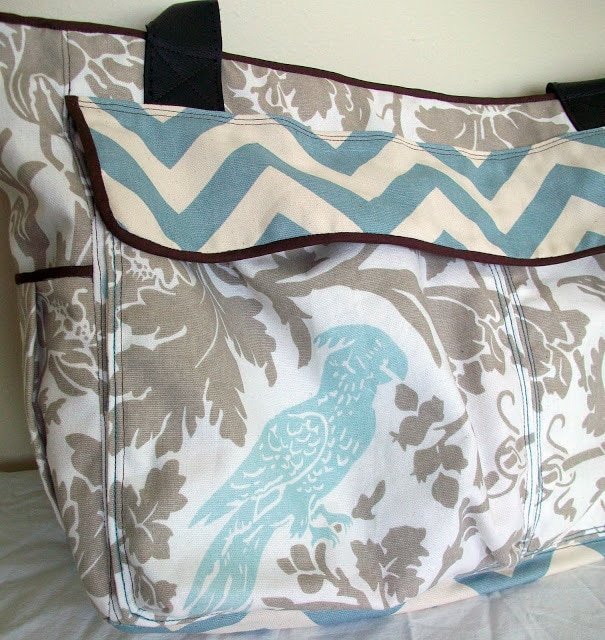 I don't know if I'll ever make a bag this intense again because it was so much work! If you want the measurements click here. What do you think? Will it work as a diaper bag? I hope everyone has a wonderful weekend!
If you ever break a zipper here's how to fix a zipper if the pull came off. This sewing trick works for invisible zippers, separating zippers, and regular zippers. You can also learn how to sew a zipper.