Today's tutorial is similar to yesterday's upcycled a basic tee neckline except I'll teach you to reuse a regular scoop neckline. I'm showing you on a baby shirt, but it can work for almost all sizes. I will warn you that I did make a mistake and didn't realize it until I was editing the pictures, but I know you'll be able to learn from my mistake!
Here's some tips for sewing knit fabric.
Supplies
Instructions
1. Draw on the neckline seam allowance.
*If your pattern has a neckband, figure out how tall it will be and add it to the neckline. This pattern has a bound neckline which means I should have had the neckline line up right with the edge of the pattern. What I did was line up the edge of the pattern with the seam allowance line. All it did was make the neckline more open than the pattern was designed.
2. Cut the shirt along the side seams up through the sleeves.
3. Fold the shirt along the center front and line up the pattern on the fold. Line up the neckline with the neckline edge of the pattern.
*These pictures look exactly the same, but one is the front and one is the back.
4. Do the same for the back.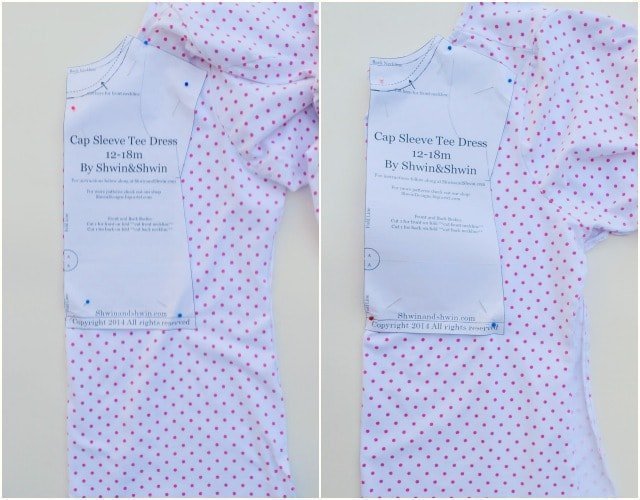 5. This pattern has a bound sleeve pattern piece, so I cut it from some of the scraps.
6. Construct the shirt the way the pattern recommends.
I saved the sleeves for some leggings and the bottom of the shirt for some bloomers which you'll see later in the series. It's great for a perfectly matching outfit!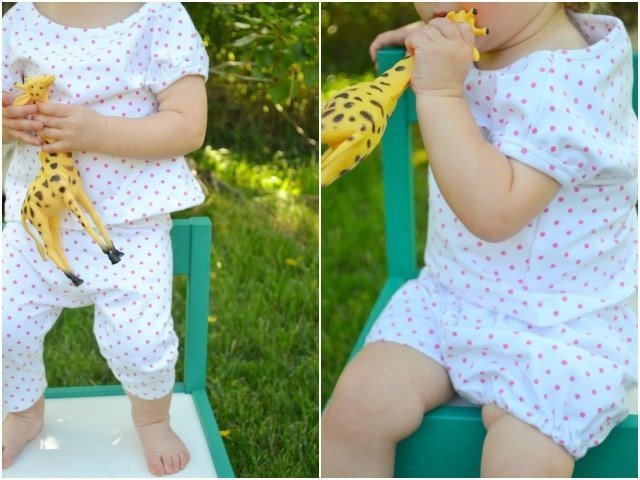 Find the big list of all the upcycling tutorials I've created!
Share any upcycle inspired projects for your children with the hashtag #upcycledkid!