This post may contain affiliate links indicated with a *. Read the full disclosure here
With some of my lemon fabric, I decided to make a toaster cover. Thanks for the idea Emily! With the rest I'm thinking I'll make a table runner and a framed art piece, if I have enough left. Here it is! I really, really like how it turned out.
If you'd like to make one two, here are some instructions.
First, trace the shape of your toaster. Mine is an oval, yours might be a rectangle.
Measure the side of your toaster. Mine is 8″ tall.
These are my measurements. I drew the shapes with the measurement on each side. I also measured the circumference on the top, the middle, and the bottom and made sure all my measurements added up to the circumferences. Once you have the measurements, DON'T FORGET TO ADD SEAM ALLOWANCE. I forgot and had big problems. I also cut out the pieces in a solid off-white cotton fabric for the lining.
Then I cut out the shapes. I also quilted my pieces. I did this by pinning batting to the back of the fabric and sewing straight lines.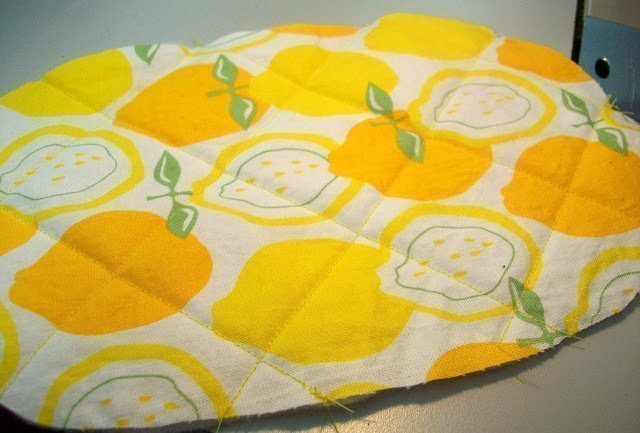 Make sense?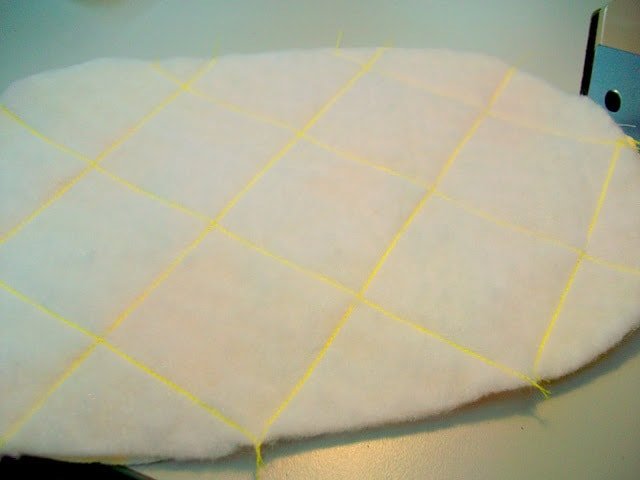 Once the pieces are quilted then I sewed piping in all the seams. Learn
how to sew piping
. I also sewed piping around the bottom edge. Then I put together the lining without piping.
To sew the lining to the cover, fold the edge of fabric or piping down inside.
Put the lining inside the cover wrong sides together.
Fold about 1/2″ of the lining edge down and pin it to the edge of the cover, like this.
Pin all around. Then sew from the top in the area right between the fabric and the piping. This is called stitching in the ditch.
This is what it looks like from the top with the piping rolled down. The white stitching is from making the piping the first time.
When you finishing sewing, this is what the inside will look like.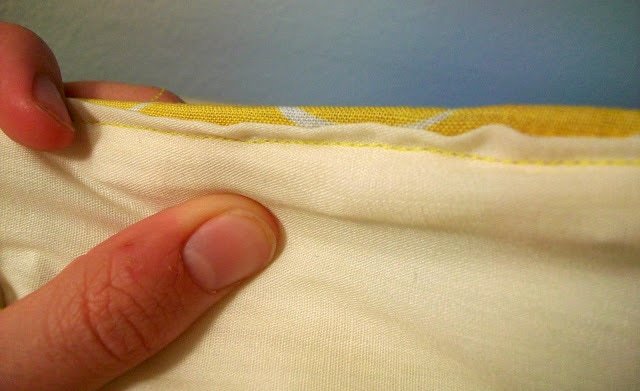 Then you're done! Oh, and because I didn't add seam allowance to my top, I had to add a pleat to one side. It worked out well because it put space in for the lever on the toaster. Some accidents turn out well.
Don't mind the sink in the background.