How To Sew Ruffles Without Gathering
This post may contain affiliate links
Adding details like ruffles to your sewing project can make it just a little extra special. Do you know how to sew ruffles without gathering? It's called a flounce, and it's so easy to sew!
Learn more about all the basic sewing stitches you need to sew clothing.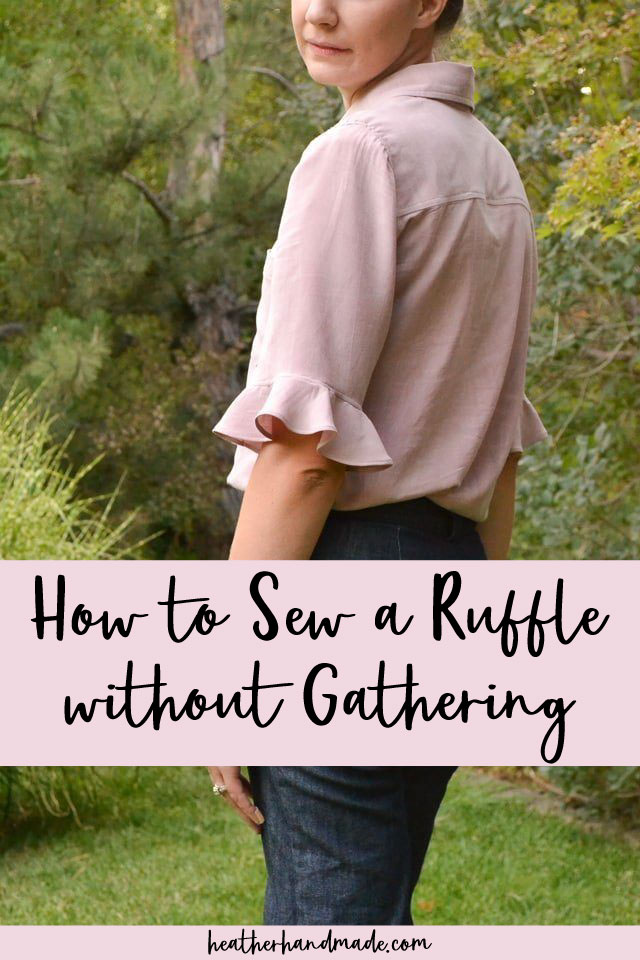 What is a Flounce?
A flounce is a ruffle with little to no bulk. There is no pleating and no gathering. It's cutting a curved piece of fabric and sewing the inner circle to a seam.
This straightens it and creates a wavy ruffle. When the circle is pulled out straight the edge flares out. The size of the curve and the depth of the ruffle creates more of a wave.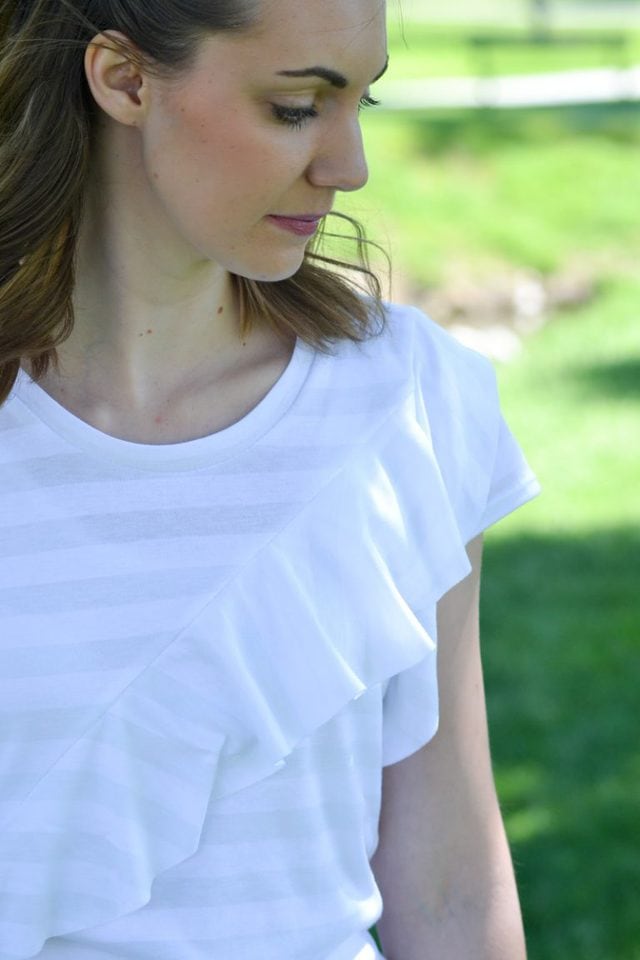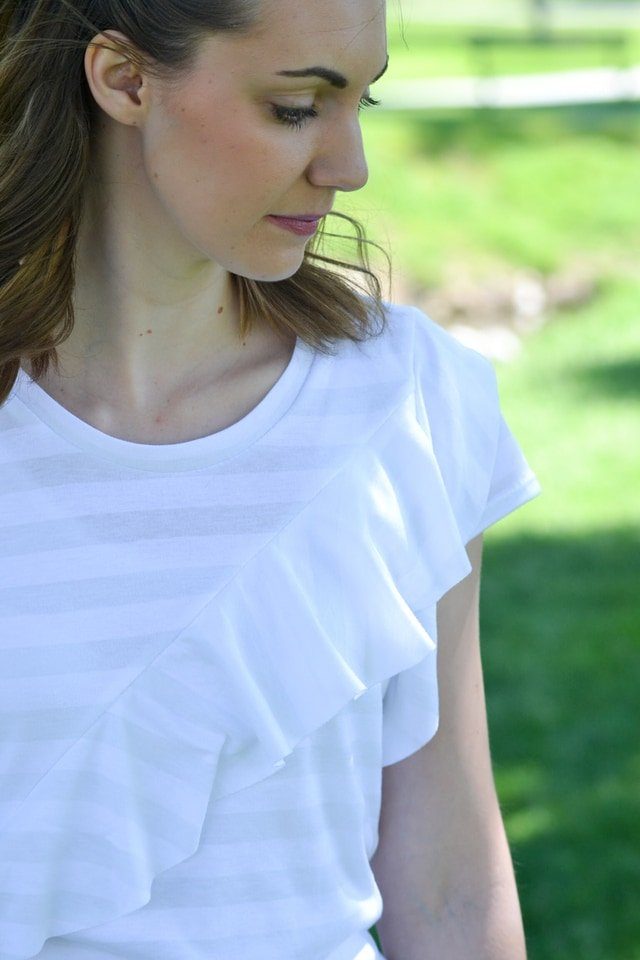 *Important to remember*: The small the inner circle, the more flared the ruffle. The larger the inner circle, the less flared the ruffle. You can also sew multiple flounces together for longer seams.
I've sewn a button up shirt with sleeve ruffles (pink shirt), a tee shirt with a diagonal ruffle (white tee), and my sister sewed a swimsuit with ruffles.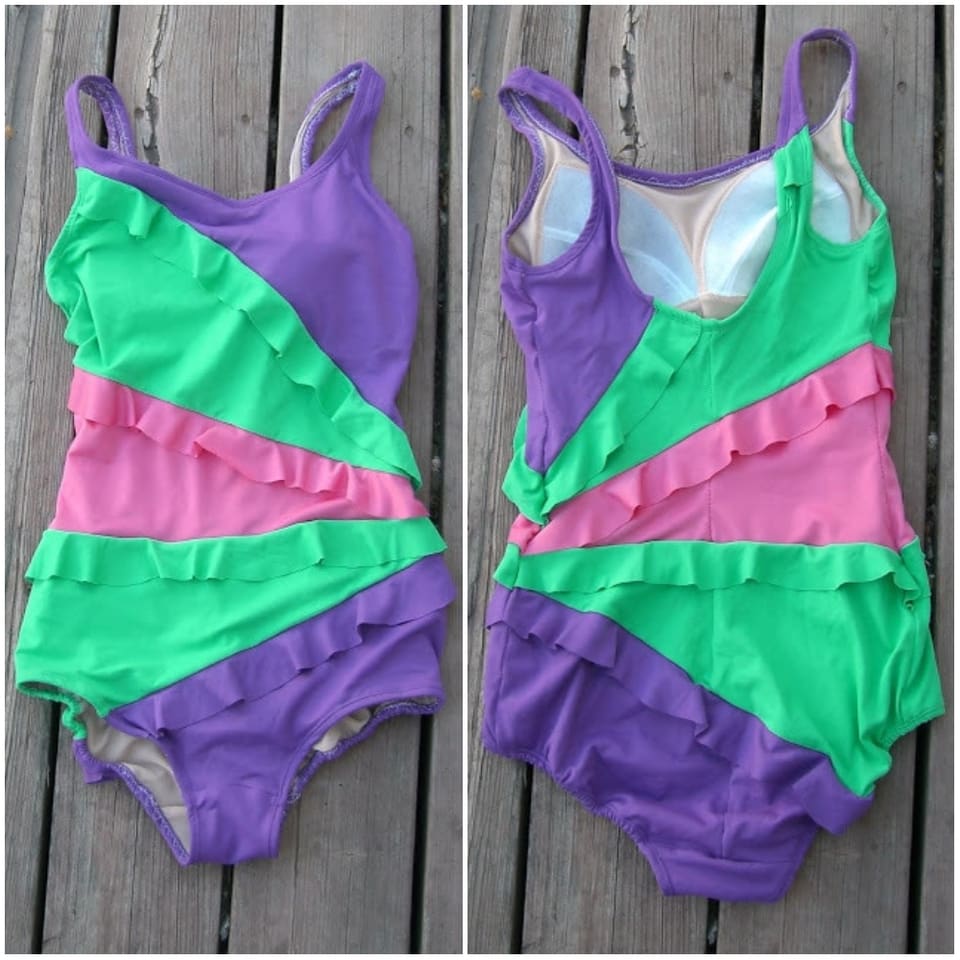 How To Sew Ruffles Without Gathering
Measure the length of where you want to add the ruffle. For example measure the hem of the sleeve, measure the diagonal seam, or measure the neckline, etc.
Find a circular object like a plates, a lid, a bowl, etc. with a circumference that's the same length or longer than the measurement of the seam.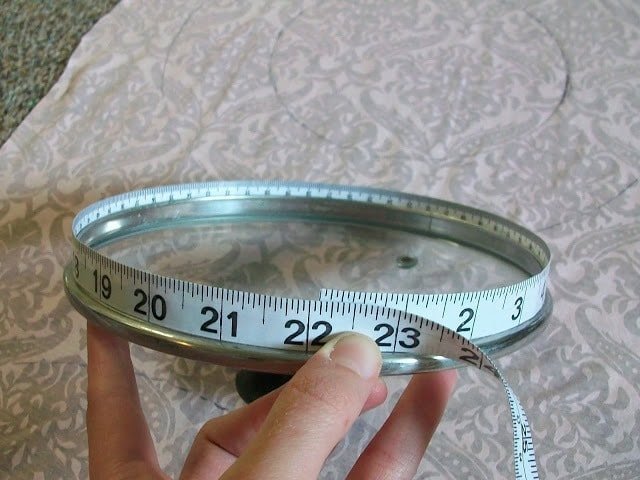 Draw that circle onto your fabric. Using a larger circular object to draw a bigger circle around the smaller circle. The distance between the smaller circle and the larger circle will be the height of the ruffle.
Cut out both circles. Cut through the ruffle to create one long line.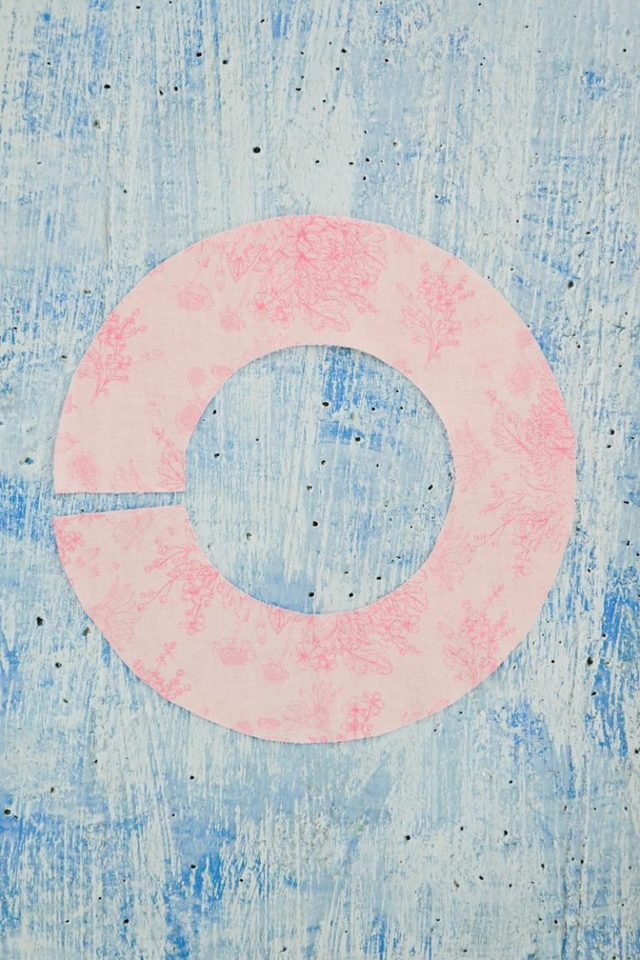 The inside circle will be sewn into a seam while the outside circle will need to be finished somehow. You can serge or zigzag the edge, you can sew a rolled hem, or you can sew two circles together at the outer edge and then sew it into the seam. (You'll need to notch the seam allowance though!)
When you use striped fabric to make a ruffle without gathering the stripes will change direction all along the ruffle.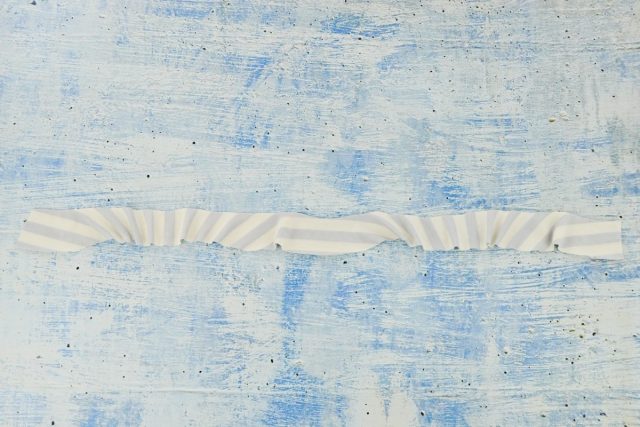 I cut out two ruffles of the exact same size out of different fabric to compare the look. The pink fabric is basic quilting cotton. It is stiffer and has a lot of wavy flounce to it. The striped fabric is cotton spandex jersey. It is lighter weight and it was less wavy flounce.
You can create soft ruffles without gathering using lightweight fabrics, and you can create stunning large ruffles using medium to heavy weight fabric.
If you make something using this sewing project, I'd love to see! Please share it on social media with the hashtag #heatherhandmade and tag me!