DIY Doily Dress
This post may contain affiliate links
I'll be completely honest; this is not a new make. I finished this Doily Dress five years ago for one of my wedding anniversaries. I wear this Doily Dress anytime I have a cocktail event which isn't very often. I've probably worn it once a year since I made it.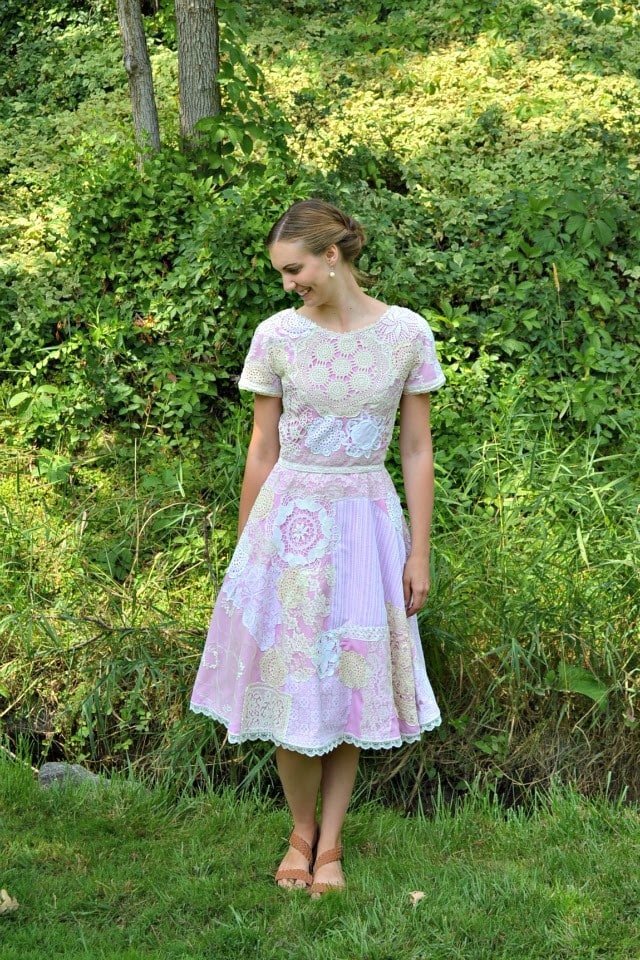 Recently I added a lace trim to the waist and lowered the front neckline an inch, and I retook pictures since my photography has improved a lot since then.
This would be a really fun technique for refashioning a dress you altready have and own instead of making a whole new dress. Check out these other dress refashions!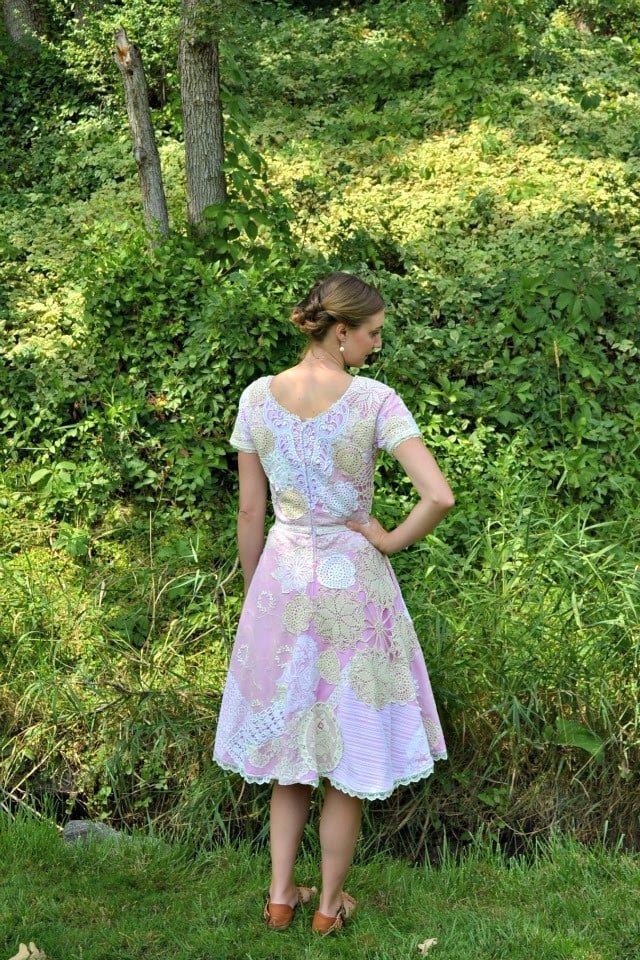 My favorite part of this Doily Dress is the open scoop neckline in the back. I've always been a fan of beautiful and interesting back necklines.
I had a perfect lace piece made for a neckline that I applied on the back. The zipper runs through it, but I think it is just stunning. Learn how to fix a zipper if the pull came off.
I used the pattern Butterick 5605. I skipped the belt and the bow and altered the back neckline slightly. I think I made a size 12 and added length to the bodice.
The reason I chose this pattern is that I loved the silhouette, and I thought applying all those lace doilies would be easier on dolman style sleeves. I also loved the side seam pockets. The bodice is fully lined so I applied the doilies before lining the bodice, but the skirt is not lined so the doilies are sewn right on.
There's lace trim at the neckline and at the hem. Now after having three kids I don't fill out the bust like I used to, but there's no way I can go in and fix it.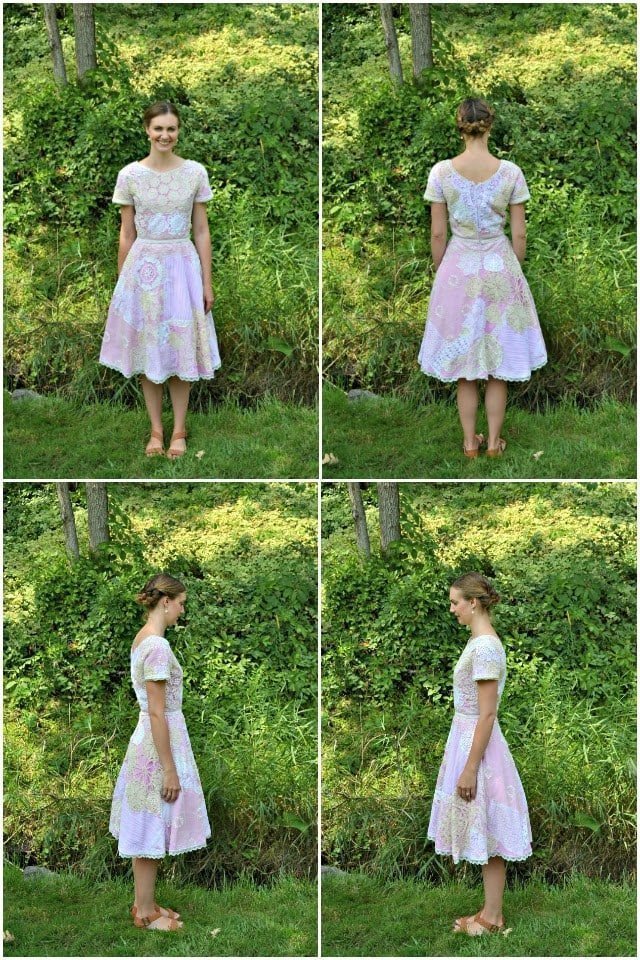 I used doilies and lace that I was gifted. My grandmother had collected a bunch of lace and doilies over the years, and when she passed away my mom gave it to me.
It makes this dress extra special since it always reminds me of my grandmother. She was very proper and always poised.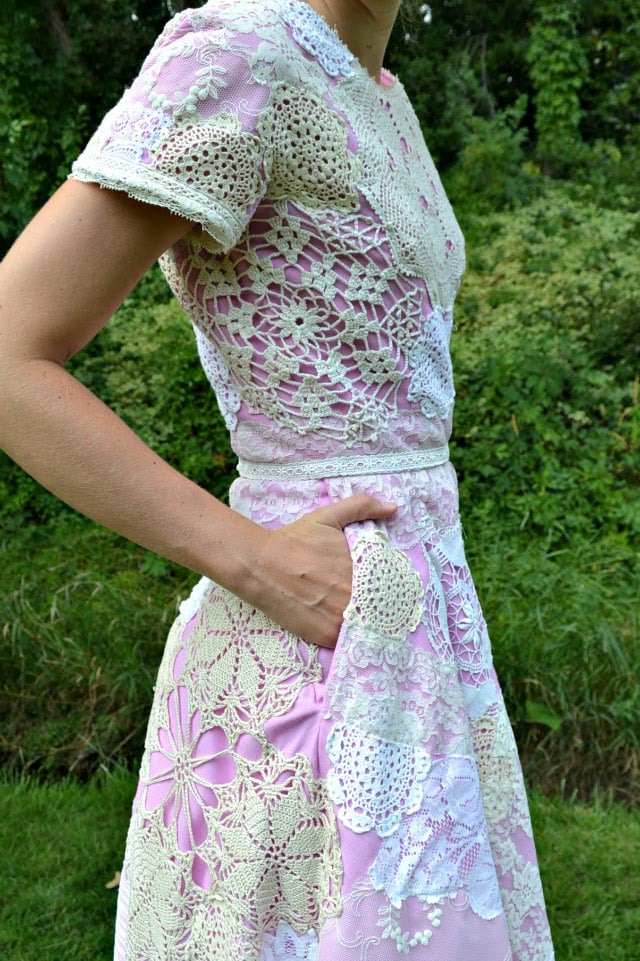 The base fabric is a fabric I got at a yardsale. I got over three yards of fabric for $3. It's a basic weave, and I think it's a cotton.
It's a very interesting color, somewhere between lavender and blush. I couldn't find the same weight of fabric (since I don't know what this fabric is), but this is a similar color in a lightweight woven cotton fabric: pudding*, petunia*, carnation*.
I also found three different packs of doilies, 4 pack*, 6 pack*, 4 pack*, you can buy to make your own Doily Dress. If you're working with lace or doilies use these tips for hemming lace.