How to Make a One Piece Into a Tankini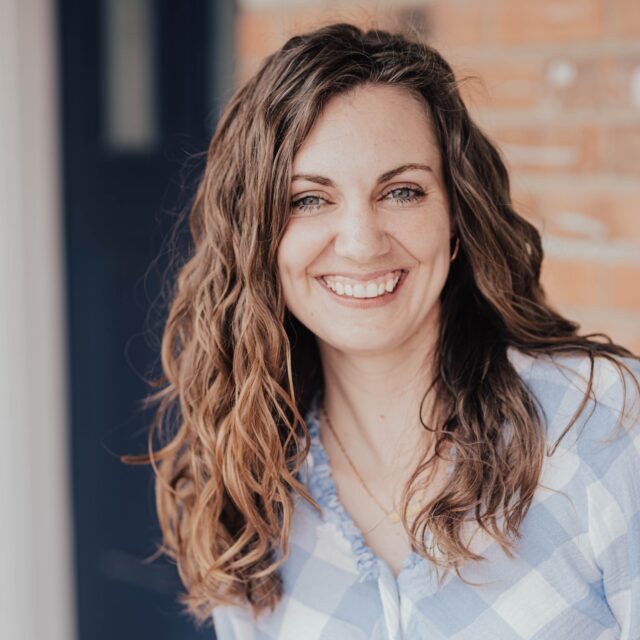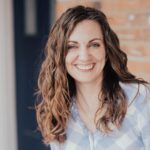 This post may contain affiliate links.
Learn how to make a one piece into a tankini. This refashion project is great for a one piece swimsuit that is too short or long in the torso.
I have a really long torso and find it really hard to get a one piece swimsuit that fits the way I want it too. I'm sure it's the same for anyone with a short torso. It's just really hard getting a swimsuit that is perfect.
I'm really picky about the swim bottoms I wear, but I'm more flexible about the swim top. This year I thrifted two one piece swimsuits with the intention of cutting them into two pieces. I wanted a cropped tankini style which meant I couldn't save the bottom part, but I'll show you how if that is what you want.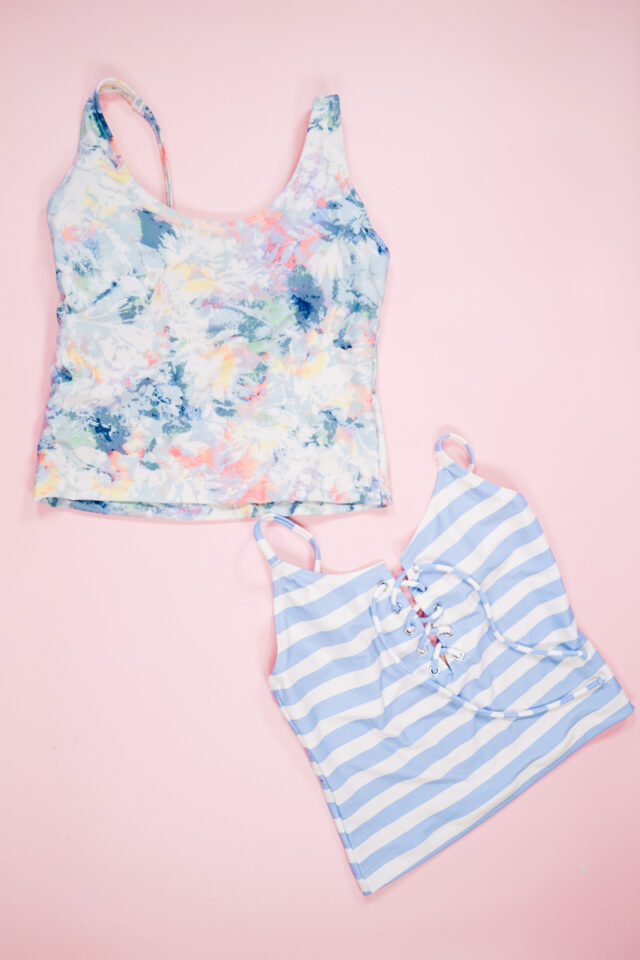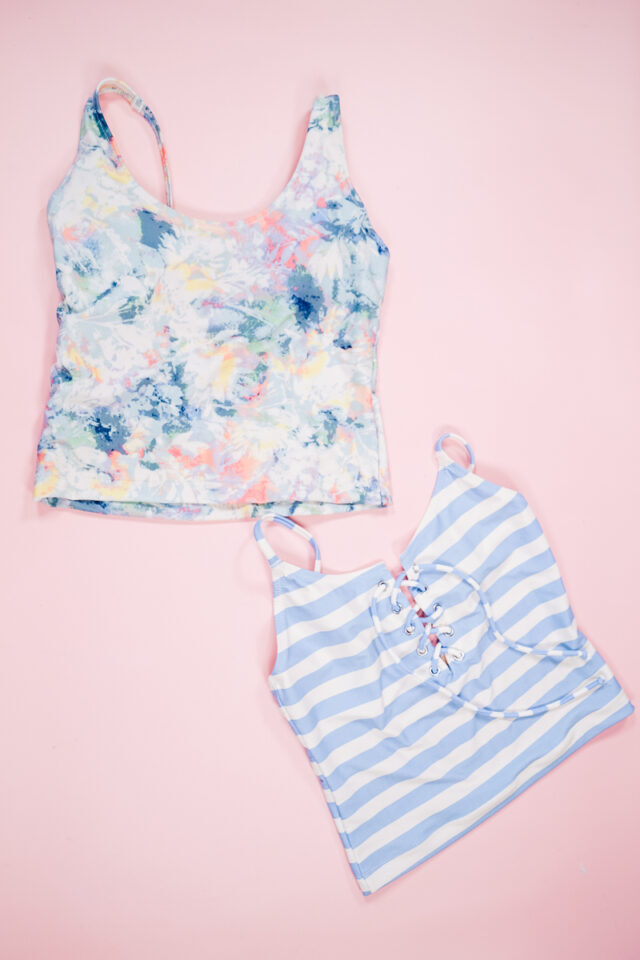 What is refashioning?
Refashioning is to fashion clothing again or differently. I usually use this to describe when I'm sewing clothing to fit different or to look different, but the majority of the item stays the same.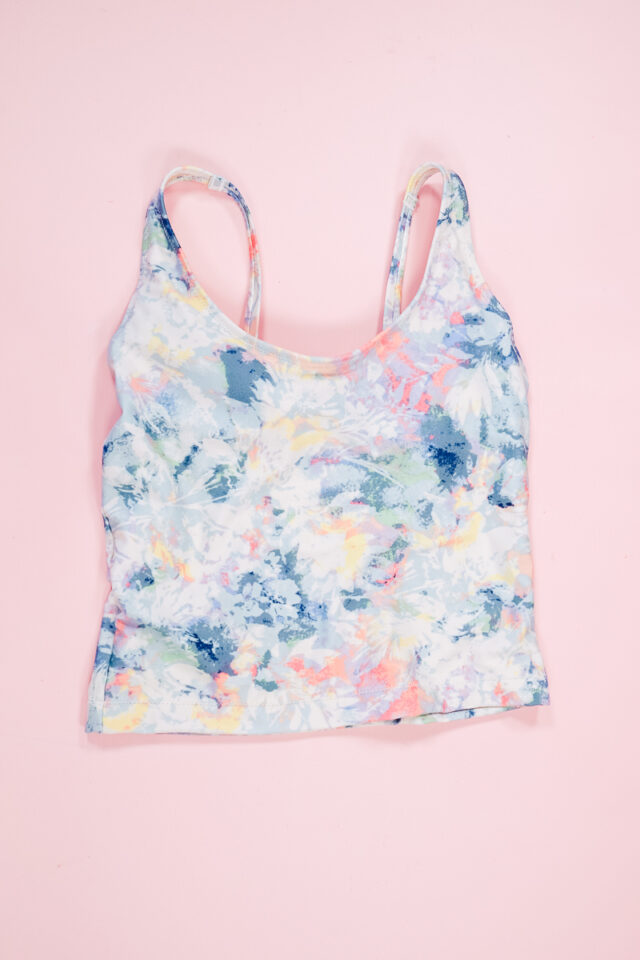 Do you love to sew? Try one of these sewing projects: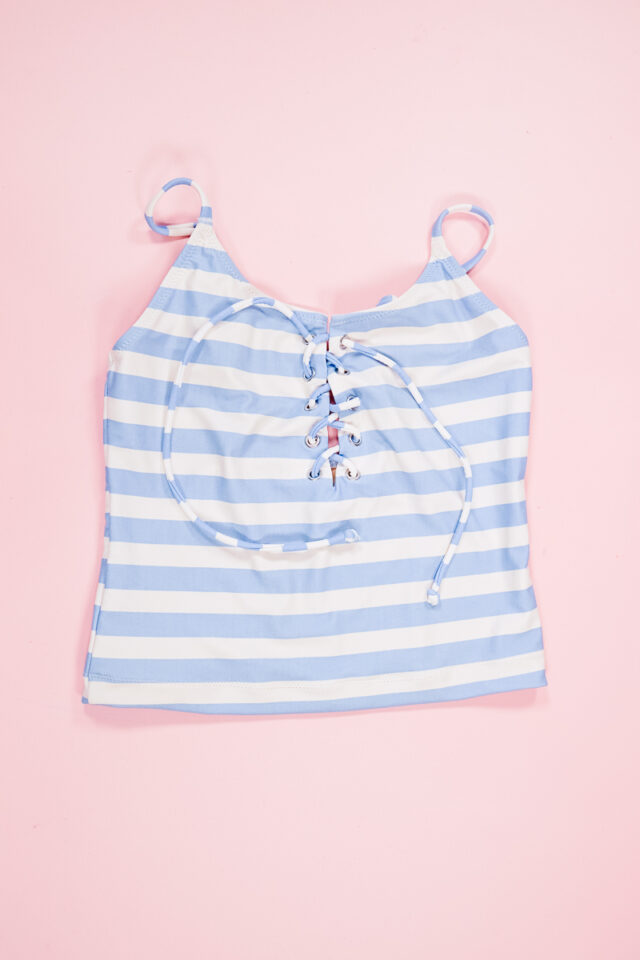 How to Make a One Piece Into a Tankini
Supplies
One piece swimsuit to cut
Sewing tools
Sewing machine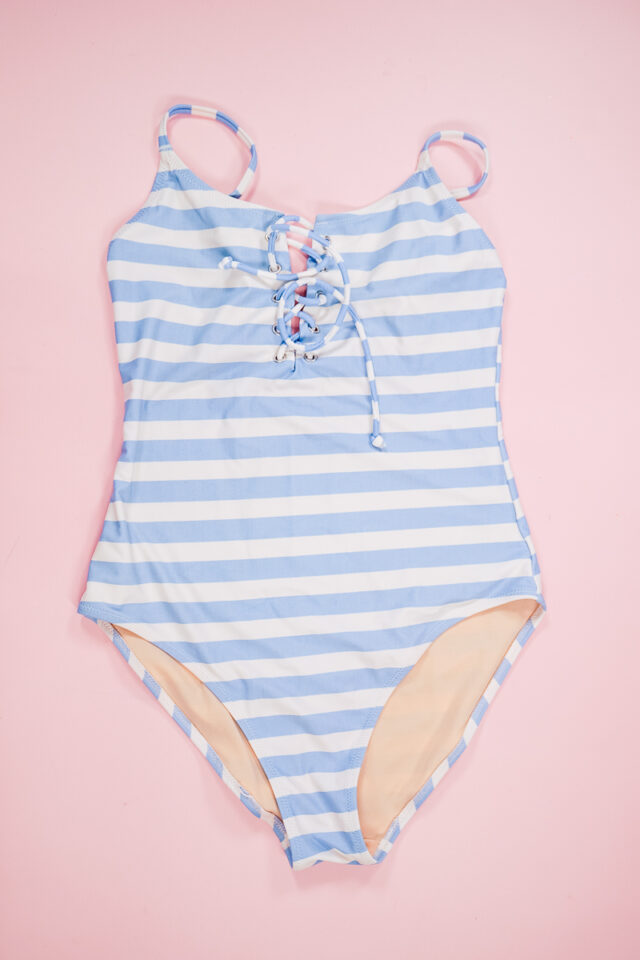 Measuring
I don't have a picture of this step because this completely depends on you and your body. Put the swimsuit on and decide what you want to cut it into.
It's pretty tricky to get a long tankini from a one piece swimsuit because you might not have the length. You can get a cropped tankini or a bikini from a one piece swimsuit.
Mark where you want the bottoms to end and where you want the top to end. Remember that you'll need hem allowance on both ends so that will change what you are able to do.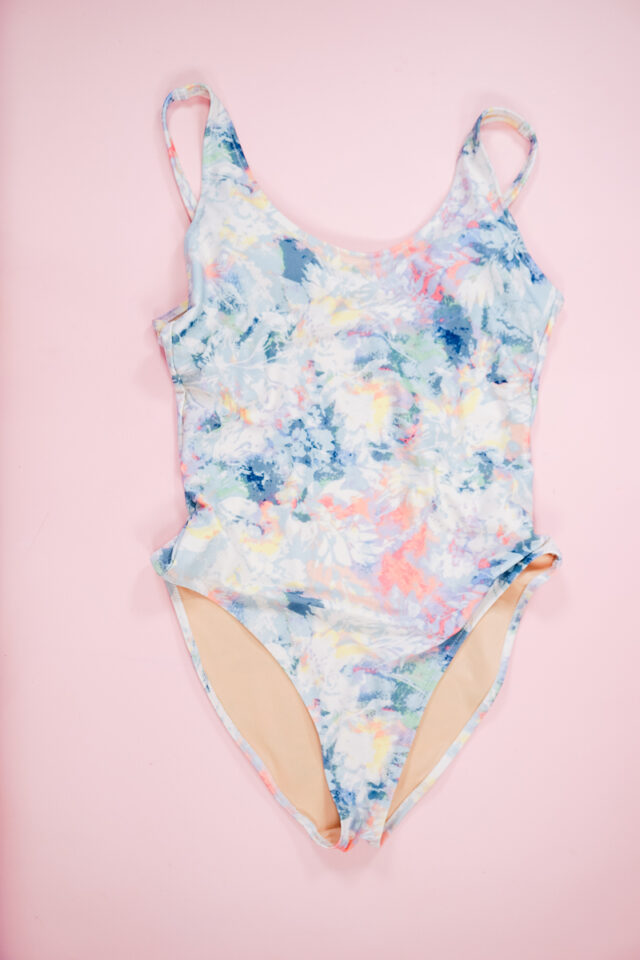 Cutting
Take the swimsuit off and place it on a table and determine where the marks are.
Using a marking tool to continue the mark all the way across the swimsuit perpendicular to the grain. Then mark the hem allowance with one of these amounts:
3/8 inch for a small elastic folded over edge
1/2 inch for a small hem
1 inch for a deep hem
1 inch for 1 inch elastic for under the bust or for the waist
You will only be able to use both the top and the bottom if you can fit these hem allowances in between the two marks.
I cut both of my one piece swimsuits right above the leg openings because I wanted a cropped tankini with a 1 inch hem allowance.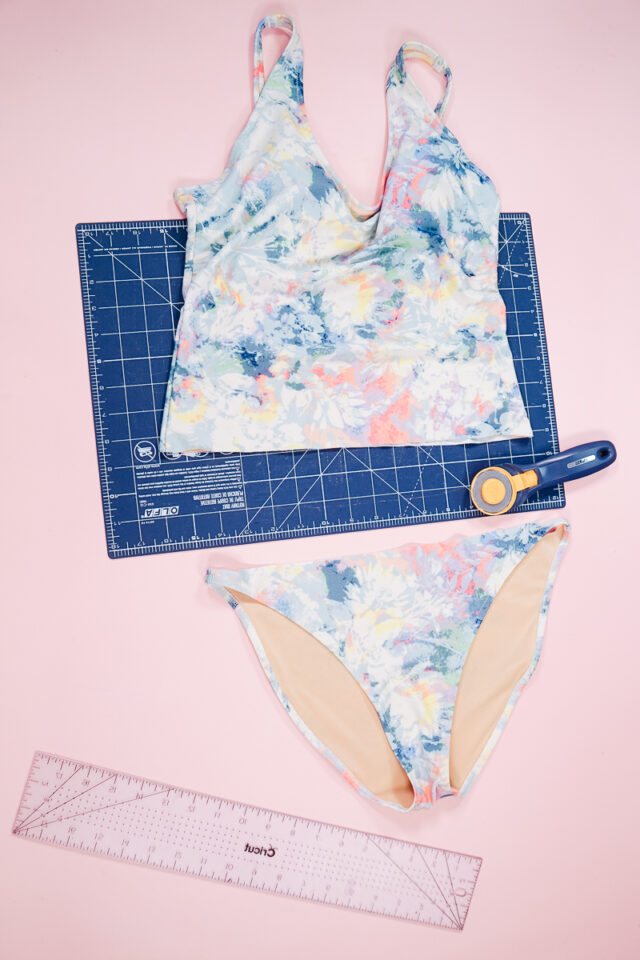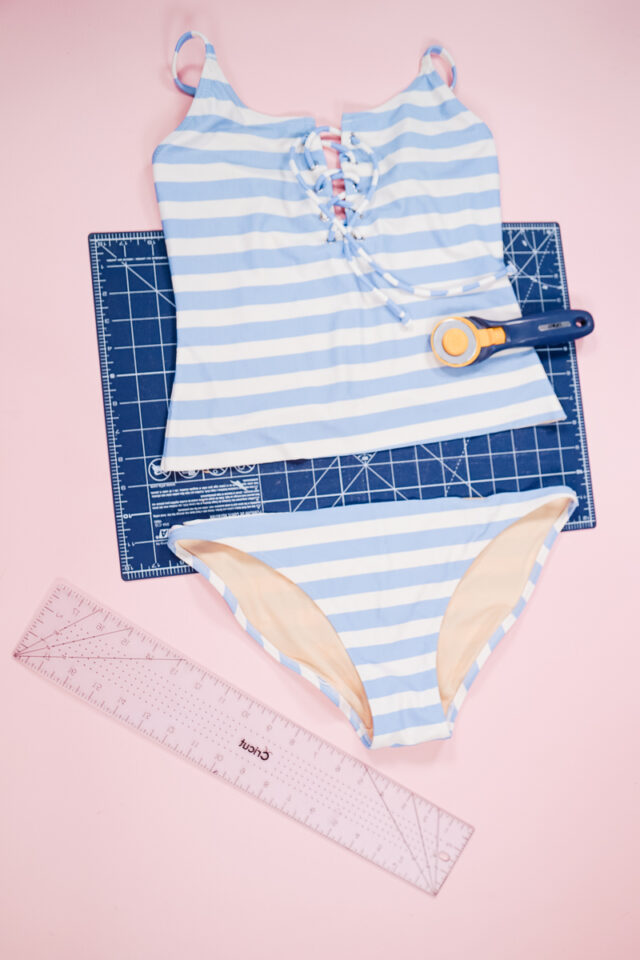 Fixing the Sides
One piece swimsuits will go out for the hips, but if you are turning it into a tankini or bikini, you need to change the sides. I didn't want the hem of the tankini to go out, so I straightened the sides on both of the swimsuits.
Sew each side seam from the waist straight down with a zigzag stitch or a serger.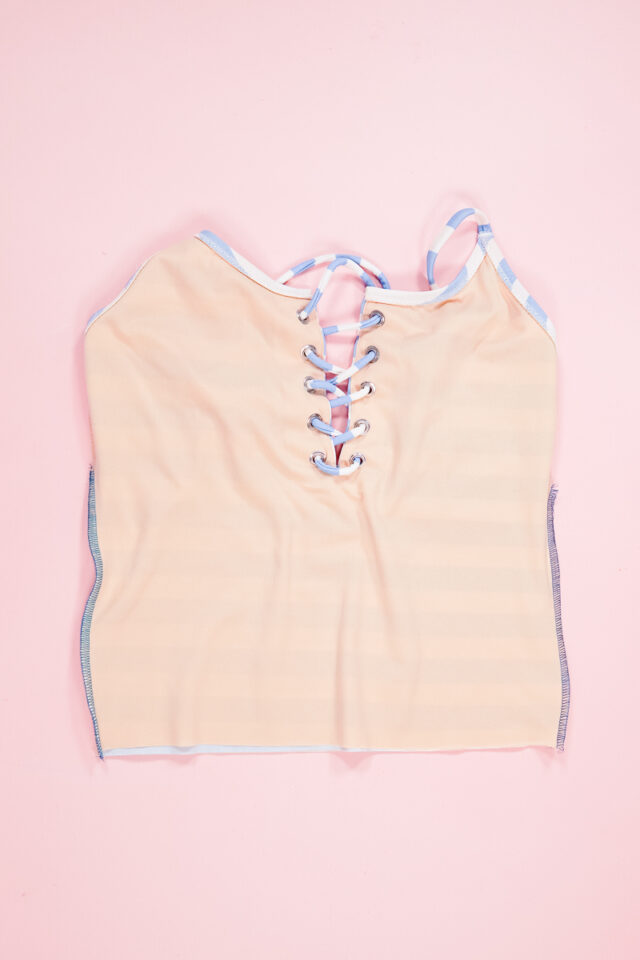 This will straighten the hem so it doesn't poke out, and it will keep it tight and in place around my waist.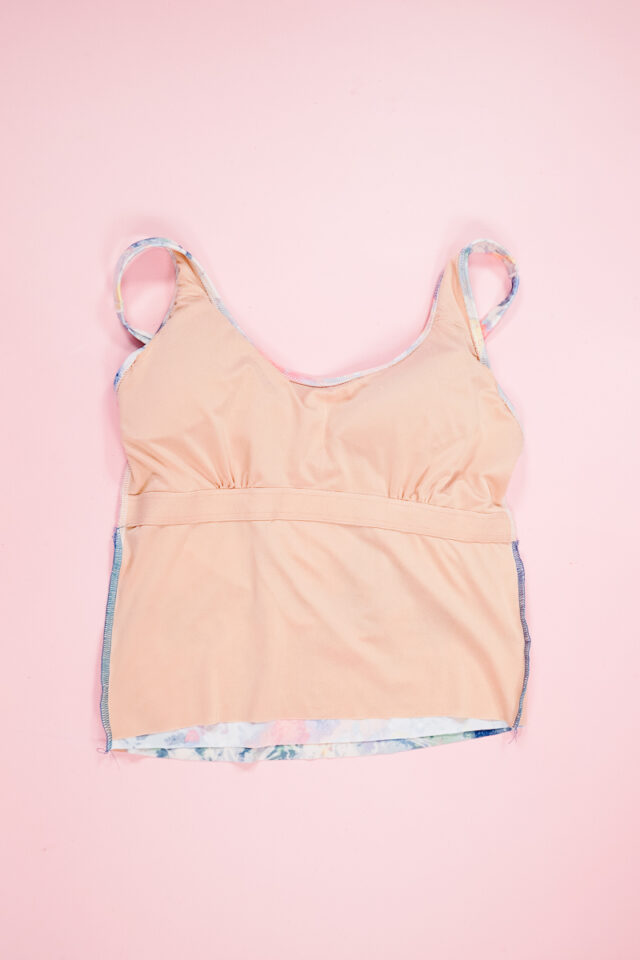 Hemming or Adding Elastic
If you are adding elastic, sew the elastic onto the inside edge with a zigzag stitch. Then fold it under and secure with another zigzag stitch.
If you are hemming, fold up the bottom the amount you decided on and pin in place.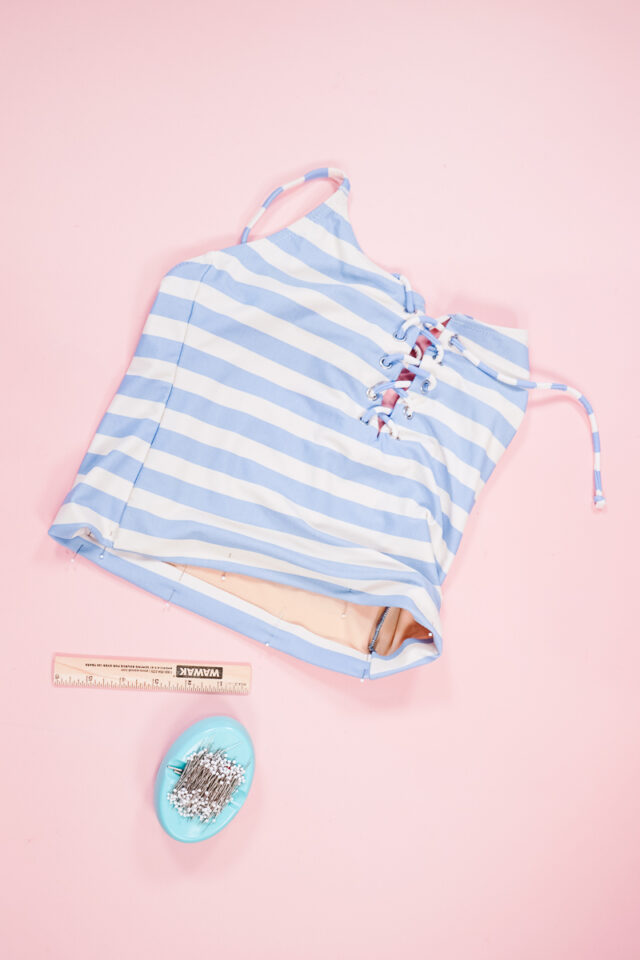 Sew the hem with a zigzag stitch to secure.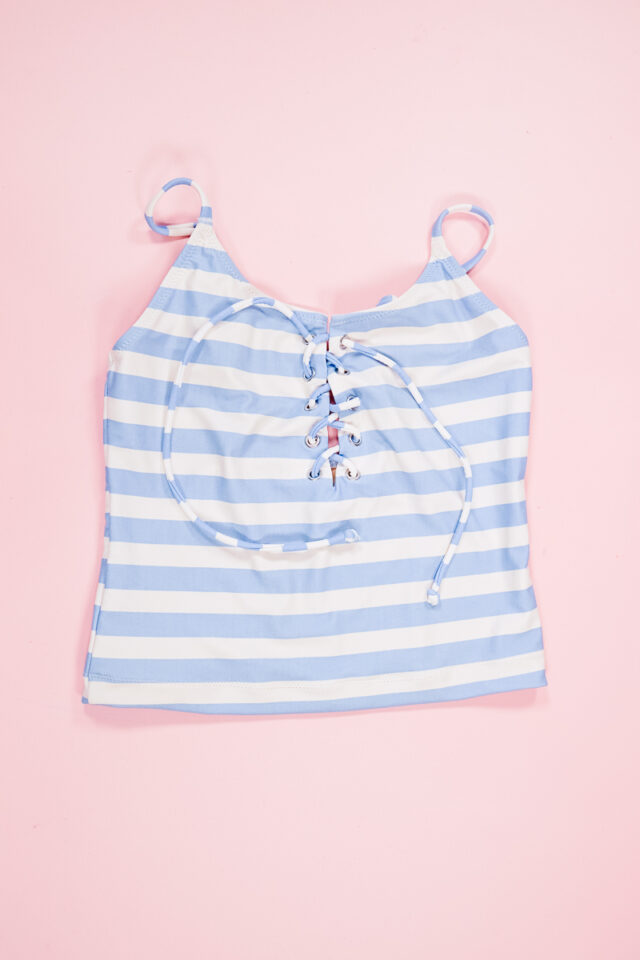 You finished!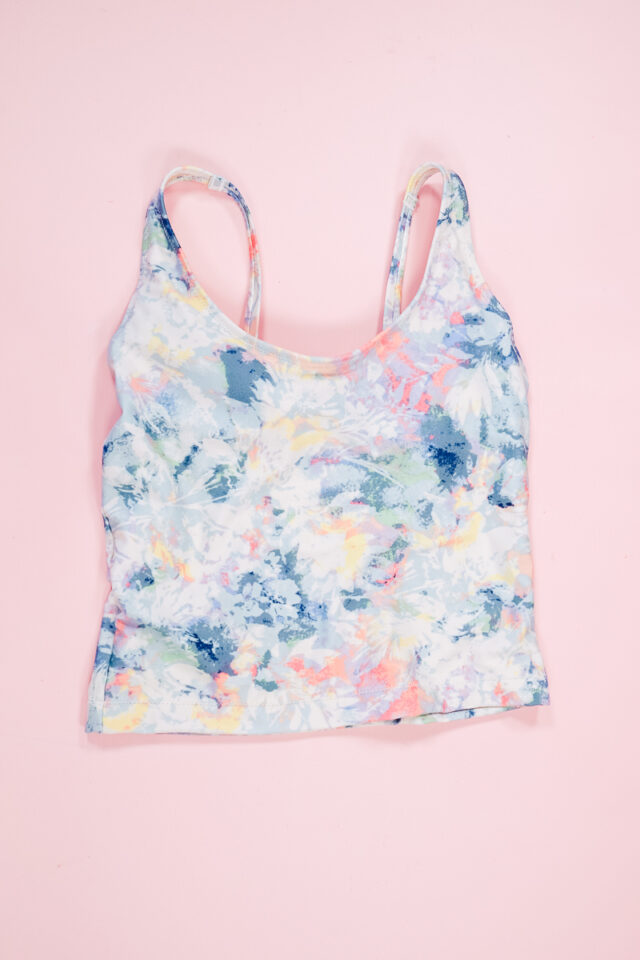 If you make something using this sewing project, I'd love to see! Please share it on social media with the hashtag #heatherhandmade and tag me!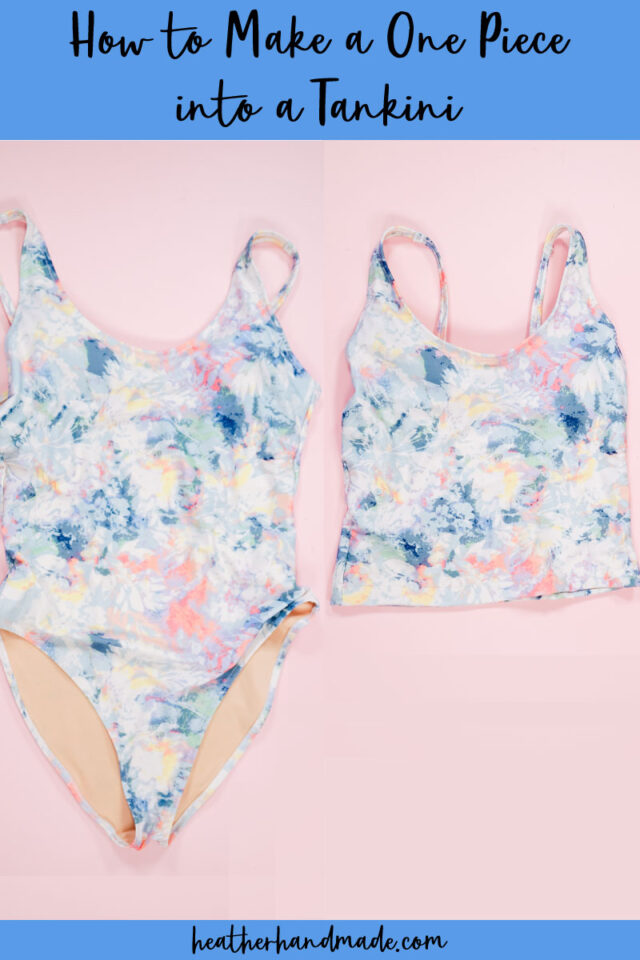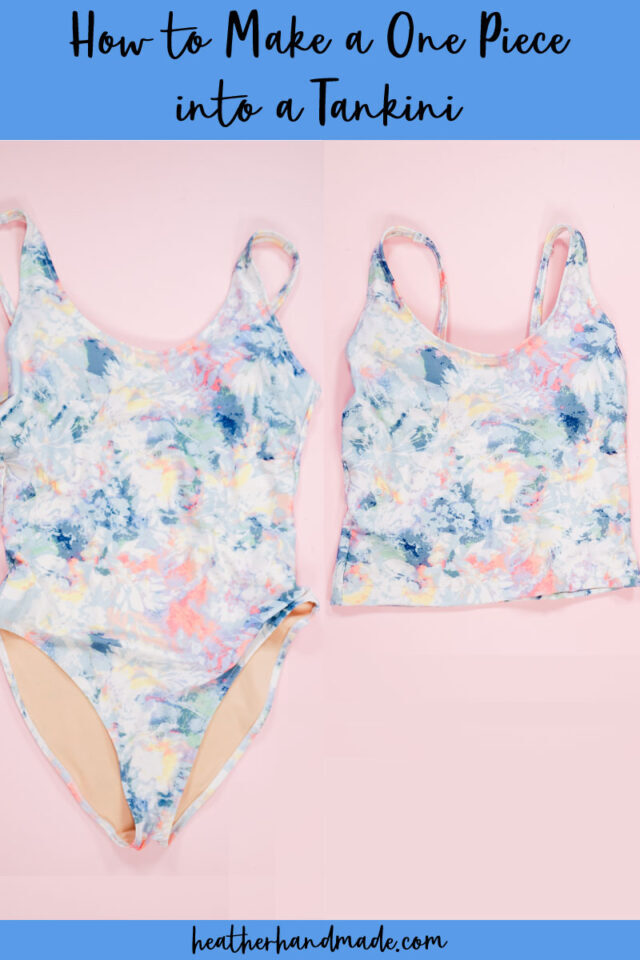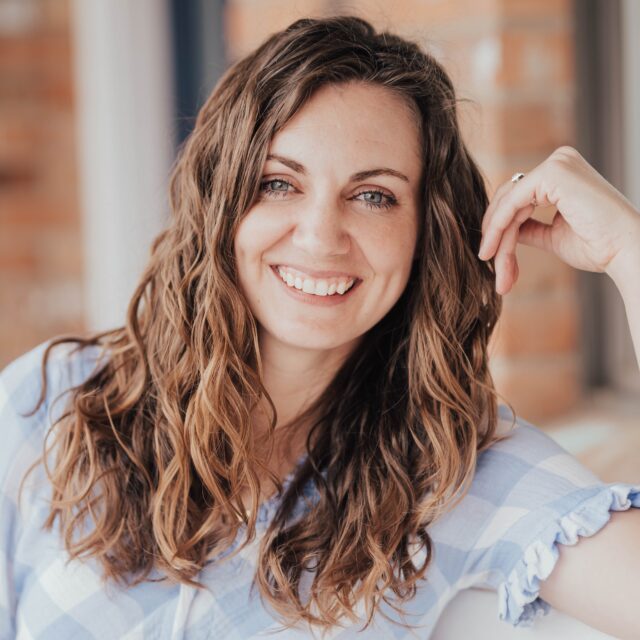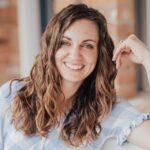 I believe small sewing moments can create great joy. Find your own "right" way to sew. -Heather