How to Make DIY Suspenders
This post may contain affiliate links
Learn how to make DIY suspenders with elastic and clips. This quick and easy sewing project is great for kids and adults.
I made suspenders for my son when he was a toddler, and I loved seeing him wear them. Making DIY suspenders is such an easy sewing project, and it's great for toddlers, kids, and adults.
It just takes some measuring, a little bit of sewing, elastic, and suspender clips. These would be great for a wedding party or for a fancy holiday outfit.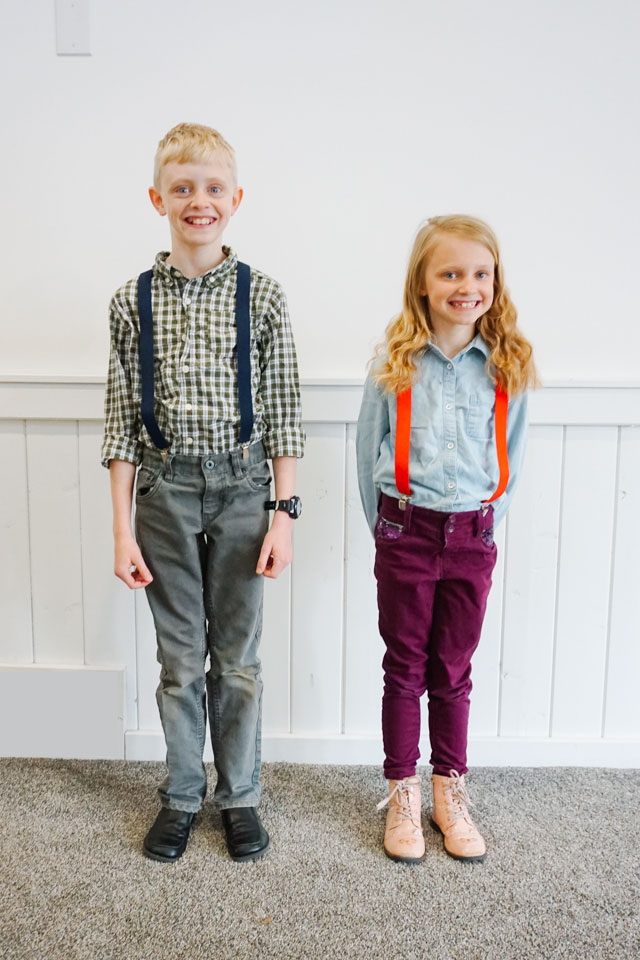 I made a navy pair and a red pair for my son, but I took pictures of two kids wearing them. As you can see the red ones are too big for my daughter because I didn't make them for her.
Now that I know how to make them, I can easily make them for all of my kids.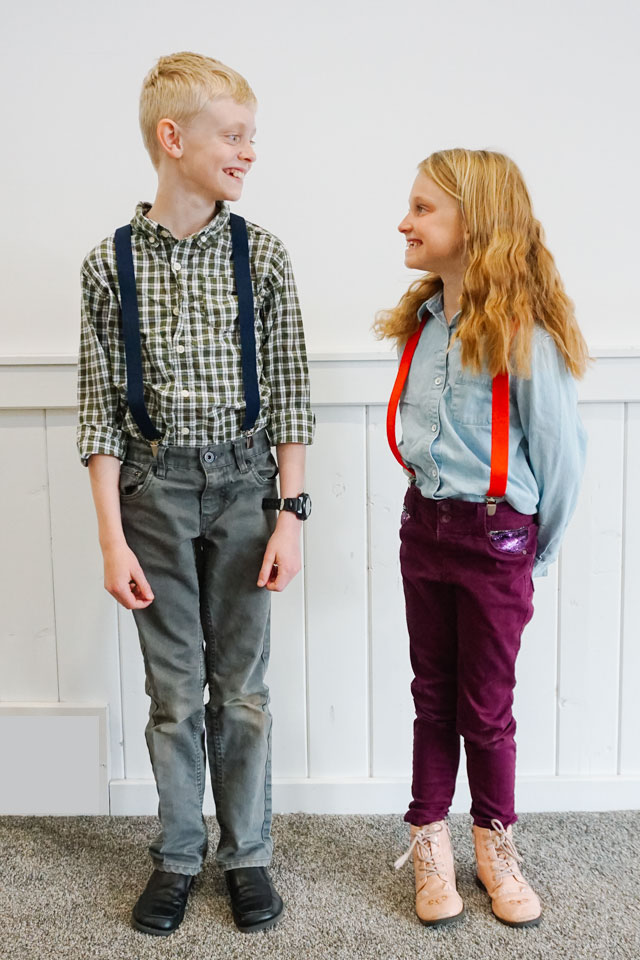 What kind of elastic should I use?
My favorite elastic to use for DIY suspenders is 1 inch elastic in a solid color. The solid color makes the suspenders look nice and look more like fabric, and the elastic makes it comfortable to wear.
I still have pictures of my son wearing suspenders when he was a toddler!
My son was so skinny when he was that that we would literally walk out of his pants while we were playing. Suspenders where easier to make then a belt, and they didn't interfere with diaper changes.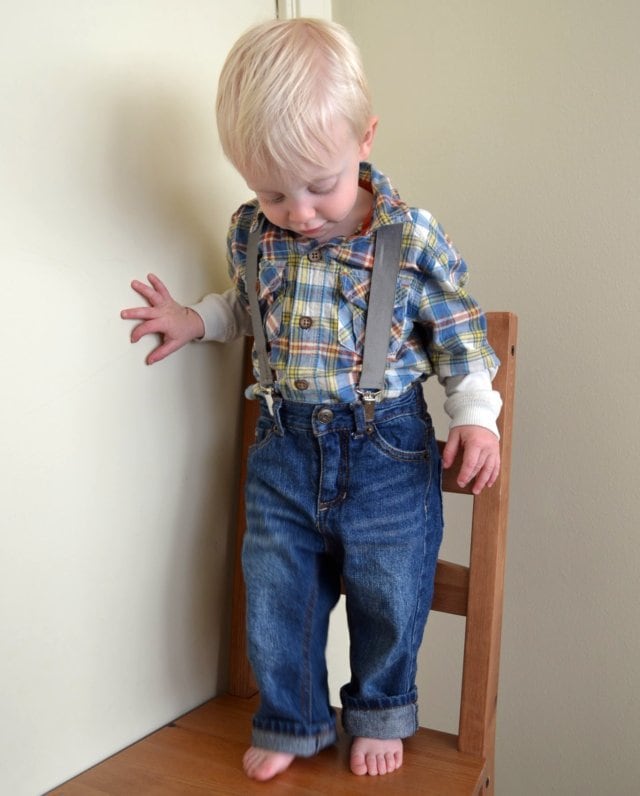 Do you love to sew? Try one of these sewing projects:
How to Make DIY Suspenders
Supplies
3 yards of solid colored 1 inch elastic (2 yards for a child)
4 suspender clips or mitten clips
Measuring tape
Scissors
Suspender clips can be opened like a little mouth with teeth. The mouth clips onto the waistband of a pair of pants or skirt.
Measure from the waistband on the front side, over the shoulders, across the back to the opposite waistband on the back.
Add 2 inches. This is the measurement to use to cut the elastic.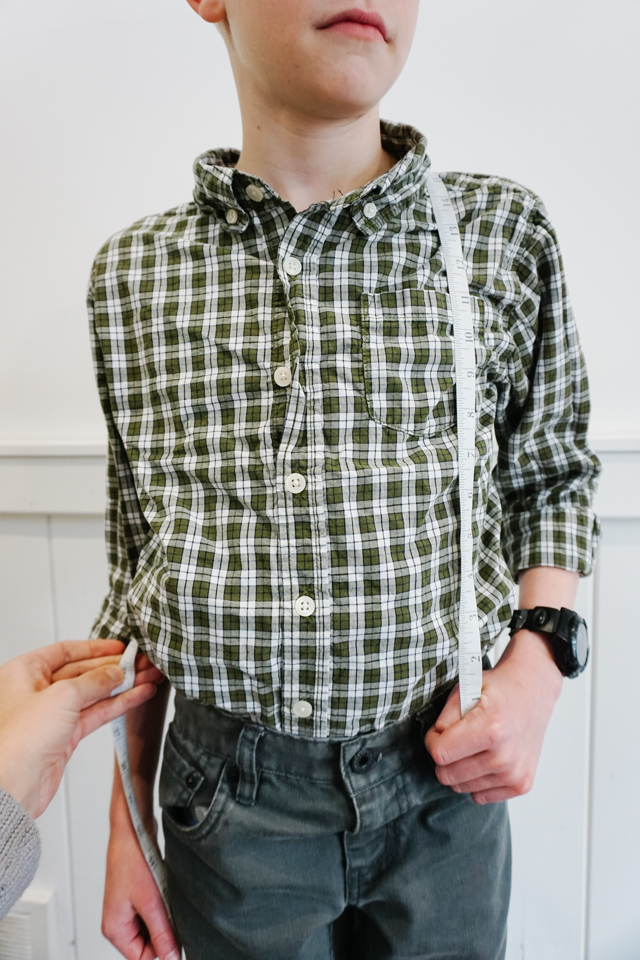 Use the measurement to cut two pieces of elastic for each pair of suspenders.
Slide one elastic end through the suspender clip. Fold it back on itself 3/8 inch so that the raw edge is tucked inside.
Make sure that the back of the clip is where you are folding the elastic.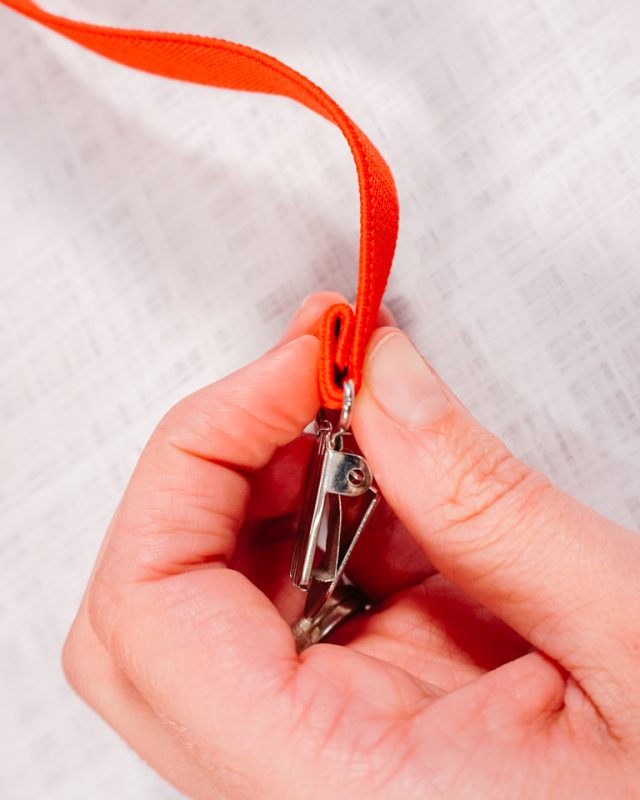 Sew the folded elastic in place. Do this to all four clips.
Lay out the suspenders how they would be when they are being worn. Or try them on to find the place where the elastic crosses itself in the back.
Pin the "X" in place where the elastic crosses over itself. Sew a diamond around the crossover to keep it in place. Backstitch when you start and when you stop.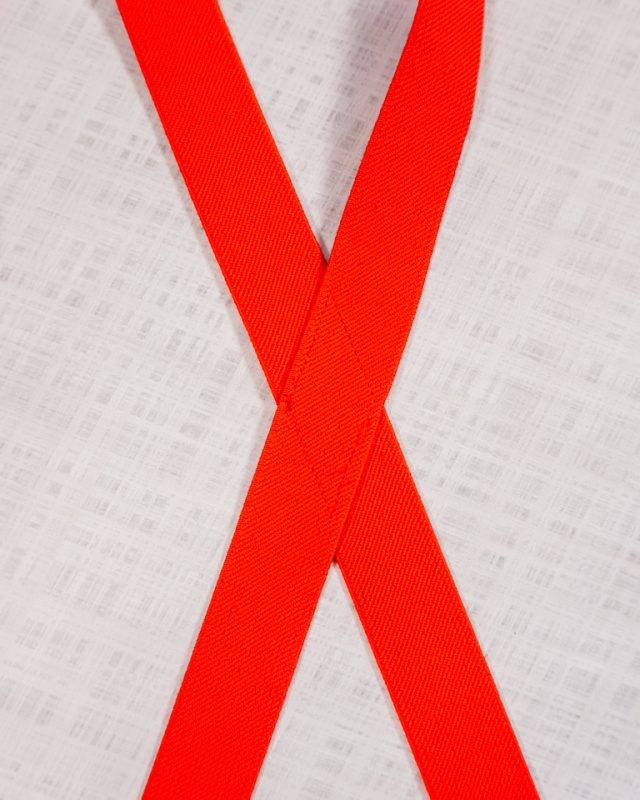 You finished!
If you make something using this sewing project, I'd love to see! Please share it on social media with the hashtag #heatherhandmade and tag me!